Yesterday you got to meet Jaymi's little ones, and I know what you're thinking: mic drop stuff. Trust me, I know. I love that little sassafras and my meatball like they were my own. It's one of the many benefits of knowing someone's kids basically since they were covered in vernix. (Too far? Sorry. But true). But ladies and gentledads, don't write off the rest of the Salties just yet. Mine are kinda badass too.
So, without further adieu, I'd like you to meet my three: Cole, Evie and Izzie.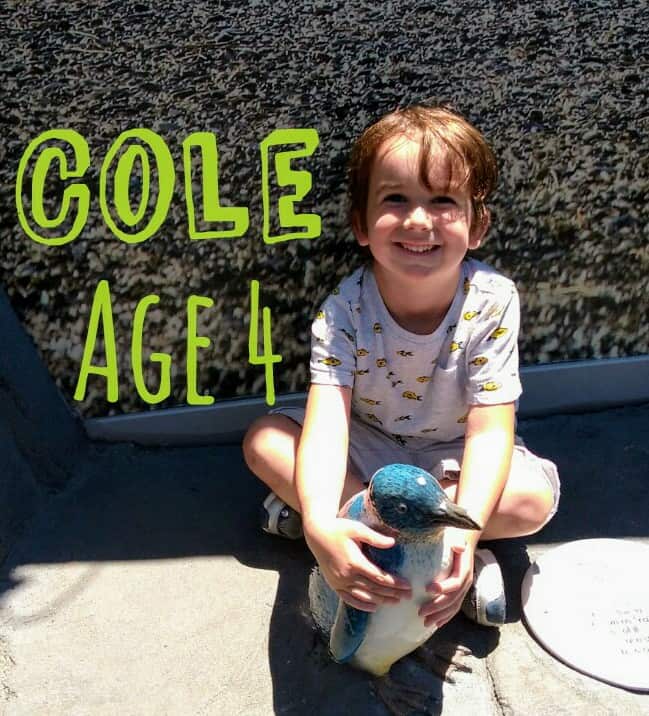 Cole. Holy moly, where to start with Cole? Honestly, I'm not even sure.
Here's the thing…I was actually supposed to be the one to post yesterday, but for the life of me I COULD NOT FIGURE OUT HOW TO DESCRIBE COLE. So you know how they say a picture is worth a thousand words? Here's a picture that might help: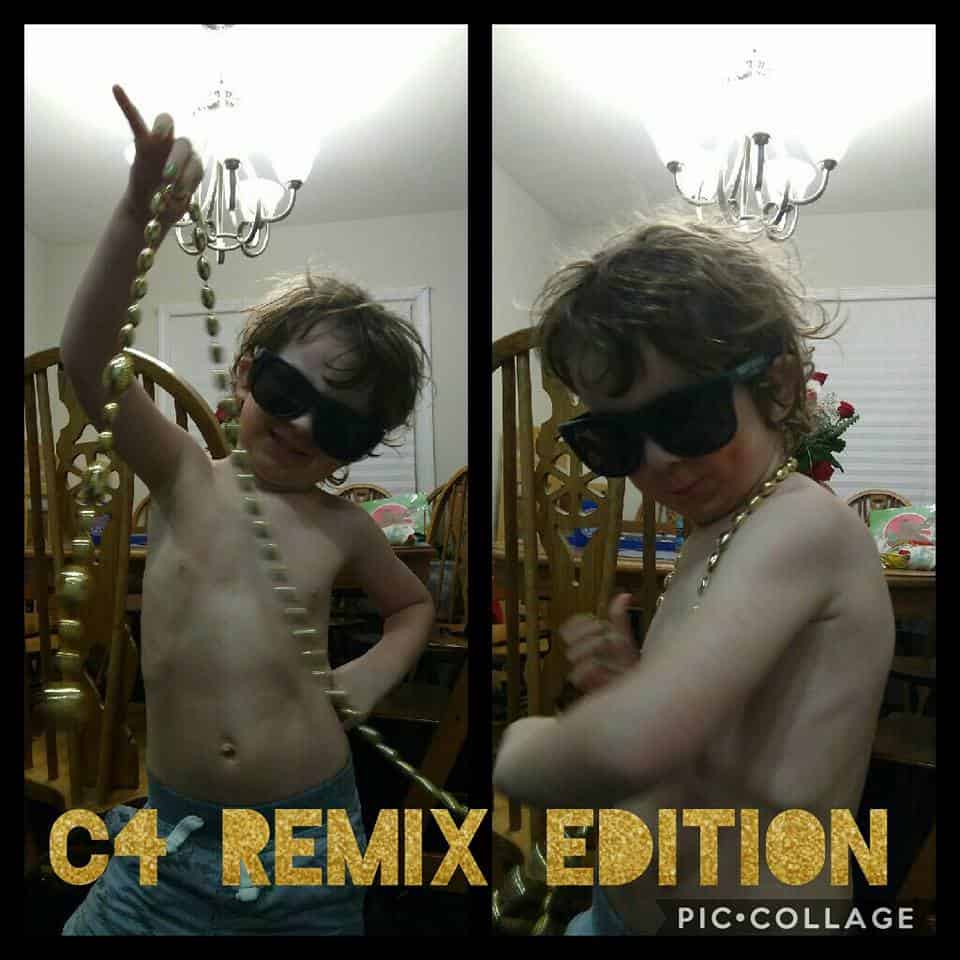 This wasn't something special. This was just like a Tuesday. He's a performer that just wants to entertain and make people laugh. And damned if he doesn't succeed every time. He loves to play in the dirt with toy dinosaurs and touches ALL the bugs, building them habitats and taking care of them like beloved pets. He also likes to wear costumes, sing, dance and get his nails painted. When you think you have him figured out, he will throw you a fastball. Oh yeah, he's also like REALLY good at ball sports despite my great desire to never attend a little league baseball game. He's also a really, REALLY good big brother, which is probably one of my favorite things about him. Also, dimples.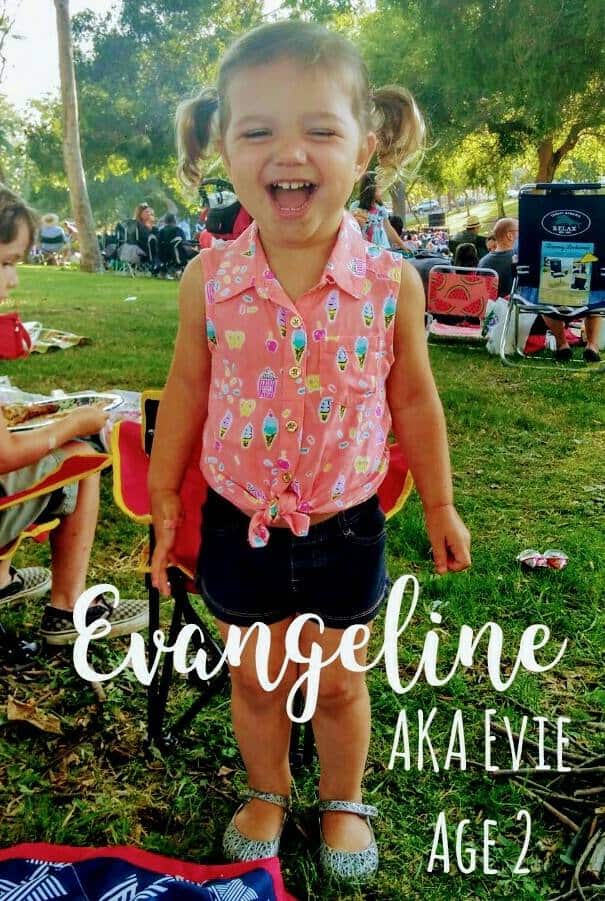 Evie. My little Grumpy Cat. This girl was born with a scowl on her face and a naughty twinkle in her eye. Sometimes I feel like I'm in physical pain because of how cute she is and the rest of the time she is driving me nuts. I'm pretty sure she's the former out of necessity of the latter. She's very particular and knows what she wants. I have high hopes that this will serve her well as a young woman, despite being utter hell for her Mama during the toddler years. She loves to play in the dirt while wearing a dress and "farkle jelly shoes." (See picture above). She's lightened up considerably in her short two years, and now spends most of her time striving to be as silly as her brother. And she's giving him a run for his money.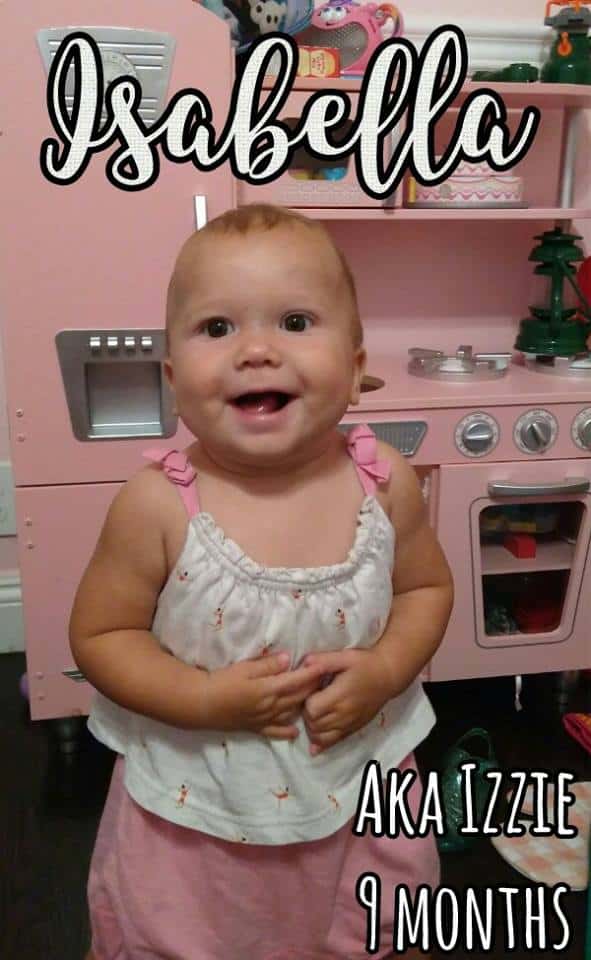 Izzie. My little Love Nugget. She is leaps and bounds more snuggly than any of my other kids. I had high hopes that she was also going to be my most well-behaved child, but then she stared at me in the eyes and took two steps. The week she turned 9 months. So I'm pretty sure she's decided to defect and join the Bigs in their attempts at mutiny. At least after playing she always wants to come back to snuggle with Mama. She pretends to be shy, but loves anyone and everyone. She has stinky little feet, an ear piercing squeal, and thinks sleeping more than two hours at a time is for losers. But we love her anyway.
If you'd like to see more of our Salties, make sure you're following us on Instagram @thesaltyamas and like us on Facebook!