This week was the highest of highs (Universal Studios! Finally feeling well! Lots of drop-off playdates!) and some fairly low lows (No sleep! Overcooked dinners! All the shaving cream everywhere it shouldn't be!). But in a week of chaos, here are six things that still managed to catch our eye.
This post contains affiliate links. You can read more at our legal page. Thanks for your support!
1. Our Favorite Wallet is Now Available in Black
We may own like six All About the Benjamin Wallets between us, but we most definitely need two more- because now it's available in BLACK. This wallet has all the pockets and sections you'll ever need- and if there happen to be any other Dave Ramsey enthusiasts out there, we HIGHLY recommend it for your envelope system.
2. We Were Featured in Two Amazing Round-Ups
The world agrees- The Salty Mamas write posts worth sharing. (Is that braggy? Pretty sure that's braggy. But anyways. We're gonna go ahead and brag.) Check out the post we are featured in at SuzanneHines.org , where she is giving out some amazing Spring Break travel tips (and sharing our flight and road trip posts). We were also flattered to make the cut for Friday Favorites over at Misadventures of Megan, where she's asking her readers which of the 7 Types of Moms You'll Meet at an Indoor Playground they are.
3. We Got The World's Cutest Necklaces
Are these necklaces A.) Crazy Adorable B.) Super Punny C.) Made By a Crafty Mama we know IRL or D.) All of the Above? Give yourself a pat on the back if you guessed D, and then go buy a "Donuts are My Love Language" necklace for yourself. She also takes custom orders if you've got something else in mind!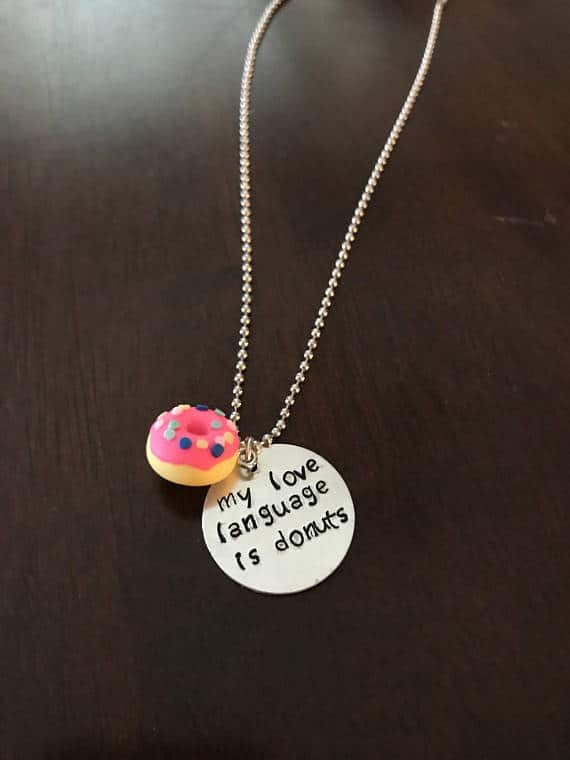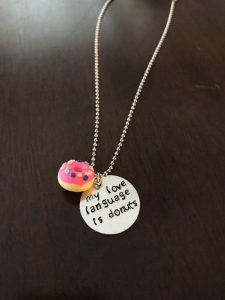 4. Jaymi is Getting a New Camera
After years of debate, Jaymi's finally pulling the trigger on a DSLR. She's thinking of getting a refurbished Canon Rebel T6 from Amazon, but you've got a few days left to dissuade her if you know of a better one. Also, you can look forward to crisper, cleaner images for upcoming blog posts, so woot!
5. Marbled Shaving Cream Shamrocks
We took our Marbled Shaving Cream Art concept to the kindergarten St. Patrick's Day party, and it was actually not a nightmare. Yes, a 12:1 ratio is not the ideal ratio for shaving cream and paint laden projects, but we DID IT, and the kids totally loved it. As a bonus, the whole classroom now smells like squeaky-clean shaving cream instead of five year old toots and gluesticks, so we're gonna call it a win.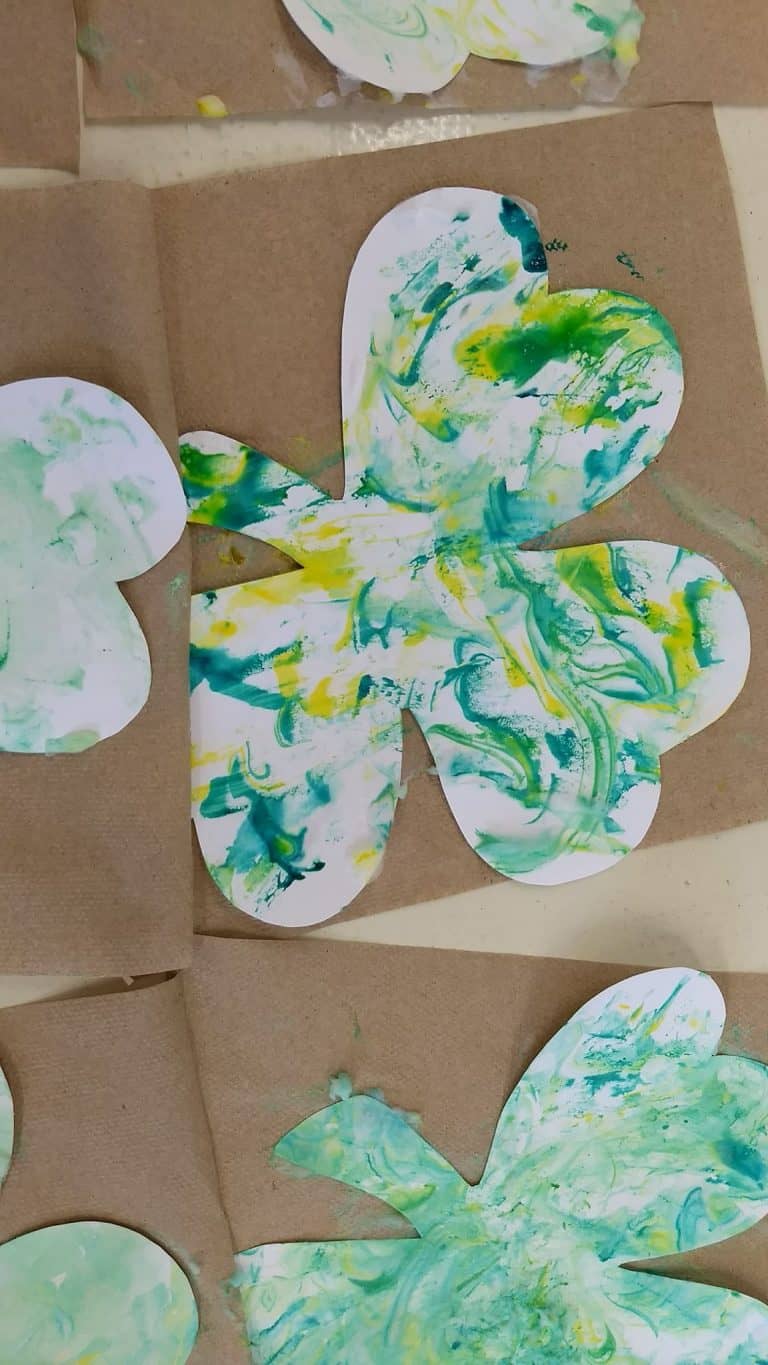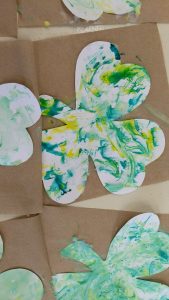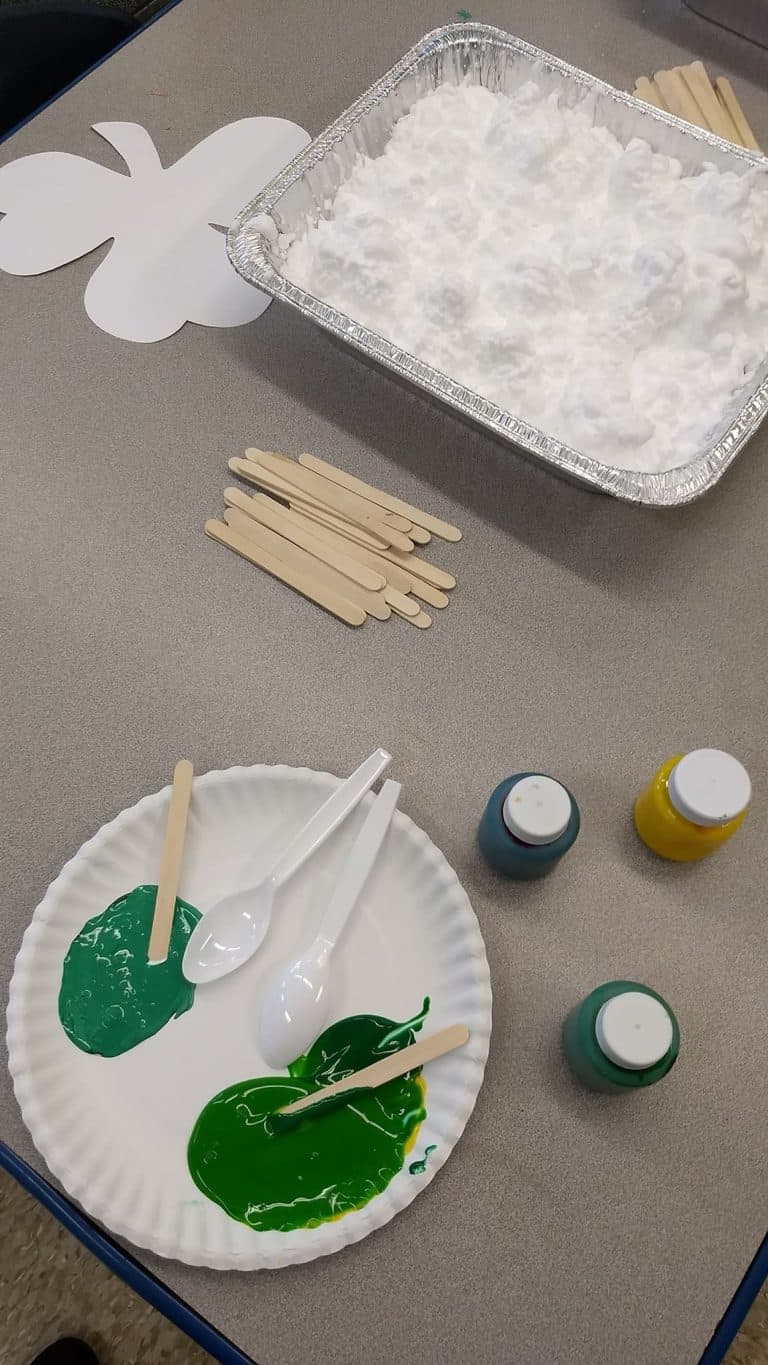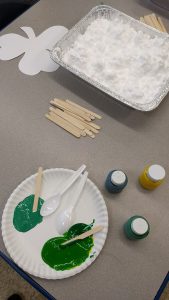 6. Spring is Almost Sprung!
We're more than ready to usher in spring, and we've only got a few more days to wait! We are so excited for our April plans- birthday celebrations, strawberry picking, and a staycation at Great Wolf Lodge are in the works- and we are just desperately hoping the weather catches the memo. We're ready for sunny days and blue skies for our outdoor adventures!
*******
So now you know what we're looking forward to this week, we want to hear from you- what are you most excited about in the coming days and weeks? Drop a comment below!