It's Spring Break, which means we had all the kids and had to find a way to kill all the time. While we were trying to entertain The Bigs, the littlest Salty has decided that she LOVES to play from 1 to 3. In the morning. So while Christine walks around like a Mombie, she's just looking for all the ways to make her life easier. Here are six ways we entertained the big kids and made our lives easier this week.
This post contains affiliate links. You can read more at our legal page. Thank you!
1. Spring Break Bucket List
One of the things we like to do at the beginning of a school break is sit down with the kids to make our Break Bucket Lists. Sometimes we need to manage expectations, but sometimes the kids get it just right. Like this week, Lila's list included: Frogg's Bounce House (an affordable indoor bounce house place), ice cream, playing with the neighbor girl and a shopping spree. So Jaymi got to planning and knocked these out while Lila was living her dream. Literally.
Especially when she got to go shopping, "by herself," with her own money at a cool accessories store where everything was $2 – buy 5, get 1 free! Bonus points for learning about budgeting and making hard shopping decisions!
2. Tumbling All Day, Everyday
Okay, not really, but whenever the gymnastics center was open for free play, we were there. Not sure why we weren't normally living there, because the kids loved it. One hour where they ran, jumped, bounced and got hella tired. We will never turn down a place that leaves our kids nice and exhausted. Afterwards, the little ones took epic naps, the big ones did calm activities like coloring and watching TVs in a catatonic state.
The only complaint came from the Big Girls, who felt they desperately need proper gymnastics attire. Lila's going to need one like this, with a subtle mermaid vibe, while Evie has requested anything with a skirt.
Well, and Christine complained about some Moms that maybe thought they didn't need to supervise their kids, but we'll save that for our upcoming sequel to Open Letters to the People That Make Us Salty. Because turns out, we weren't done.
3. Frozen Yogurts
In our house, sacks wax and wane in popularity. Raisins will be the hot thing one minute, then we'll buy a Costco sized bag of then and no one ever touches them again. One snack that disappeared from the rotation made it's triumphant return this week. The kids wake up FREAKING OUT asking if they can have a "frozen yogurt" today. We squelch the gut reaction of "Nooooo, we are NOT going to go get frozen yogurt" and remember they're talking about the sweet little treat in the fridge.
And look at that happy face!
4. Adding an Extra Kid
It may seem counterintuitive, but we swear by adding an extra kid to the mix to shake things up. Our kids' sibling rivalry gets a little shakeup when we add a friend to our activities. So while Christine was dreading taking her three to the nature center this week, she was saved when Lila agreed to come with them. The kids were adorable, we all got some exercise and they got to spend a fun day with a friend.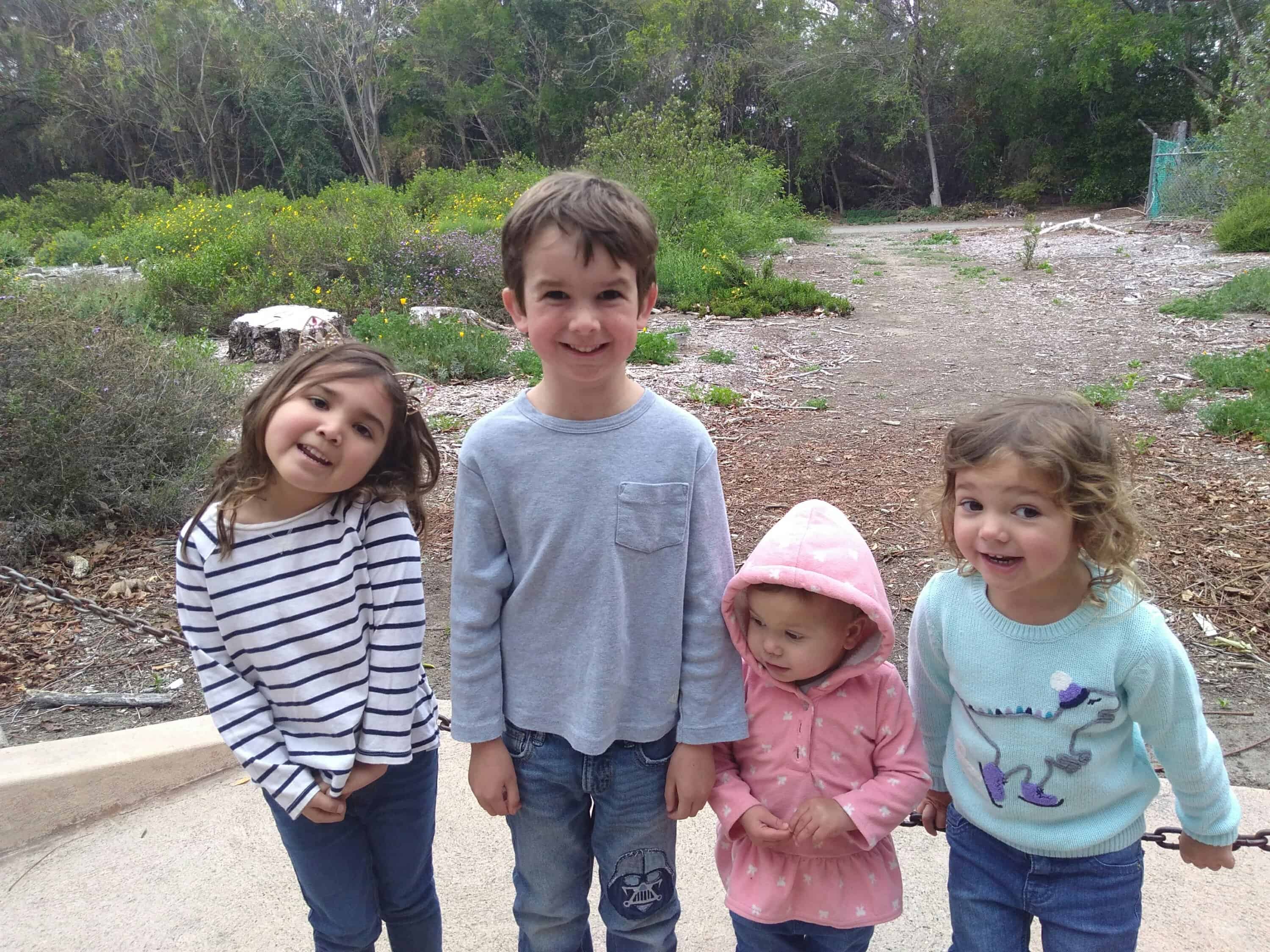 5. Apple Peeler
Our kids love apples, but are finicky about the skin. So when the little gremlins start whining about how they need apples immediately, we die a little inside. They all want apples immediately and have zero patience for the fact that we need to peel three apples while they tug at our pants and whine "why aren't the apples ready yet???" Add to it that they also decide at the same time that they need jugs of water to drink, and the baby needs to be held and someone needs help getting on the toilet.
So yeah, Christine buckled down and bought this potato peeler to do just a tiny bit of her job for her.
6. Game Night with Friends
The surest antidote to spending all that extra time with our kids is to also spend extra time with our friends. Preferably with a cocktail in our hands. This week was the perfect storm for a girls night: Spring break, Real Housewives of NY premiere, SO much leftover Easter candy, and got the game Kinderperfect! It's like Cards Against Humanity, except designed for people that spend their entire day avoiding Calliou and dealing with poop.
So…..us. If you dig having a game night with the girls, you should definitely grab this one!
How did you survive spring break?