This post contains affiliate links. You can read more at our Legal page. Thank you!
This week was full of love, mom-wins, and sunny Southern California weather.  So we've got LOTS to celebrate! Here are the six things that rose above to make this week a great one.
1. Jaymi is still gluten free, and not all Gluten-Free Foods were created equally. However, she's finding that lots of her favorite recipes are easily modified. One of the best has been this Carnation Café Copycat Loaded Potato Soup. It is seriously AMAZING. Like, "We Serve it to Company" good. Sub in some 1-to-1 Gluten Free Flour, and it's a GF version that doesn't taste gluten free (thank goodness).
2. You may have heard that we won free Chick Fil A for a year, but we ALSO won a free Valentine's Day Meal. Seriously y'all, we are SWIMMING in free chicken.  You may not be willing to sleep in a parking lot for free chicken (because…well…REASONS), but PLEASE tell us you have the Chick Fil A One app installed on your phone. All you have to do is scan when you order, and you'll get points that add up to free items.  And if you're anything like us, those orders- and those points!- add up fast.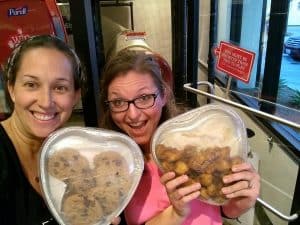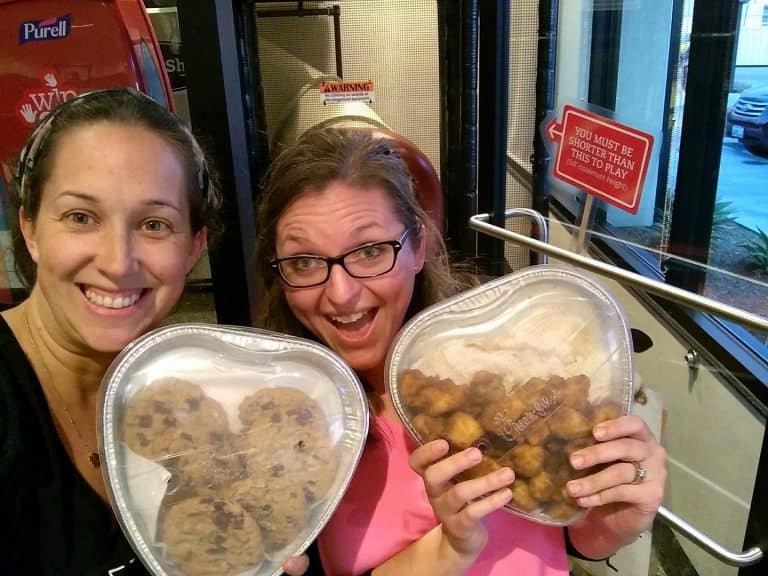 3. Have you done one of those kid interviews that's been floating around Facebook recently? We did them with our kids, and the answers were equal parts hilarious (Q: What Do You Want to Be When You Grow Up? A: A grown up. So I can make the rules) and so sticky sweet we could die (Q: What Makes You Happy? A: Hugging You). Our friend at All in A Dad's Work asks his kids questions like these on the regular, and their answers are super insightful, and also sometimes super funny. We particularly liked this week's questions. Go check them out!
4. We found out Cricut makes a heat press, and now we NEED it so we can make some Salty Mama swag. I mean, can you just imagine the salty goodness we could create if the kids all agreed to nap at the same time? Whoa.
5. We busted out our  Marbled Shaving Cream Art at a playdate this week and it was a HIT. Each kid made five or six hearts a piece, and it totally stopped them from fighting was a great way to get some art in. And can I say, I kind of felt like super mom handing it off to their Mamas when they got picked up. We recommend busting out the green paint and some shamrock-shaped cardstock to bring it into the new season.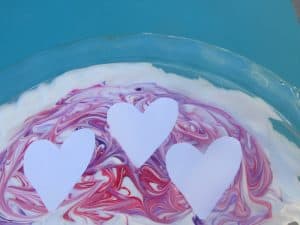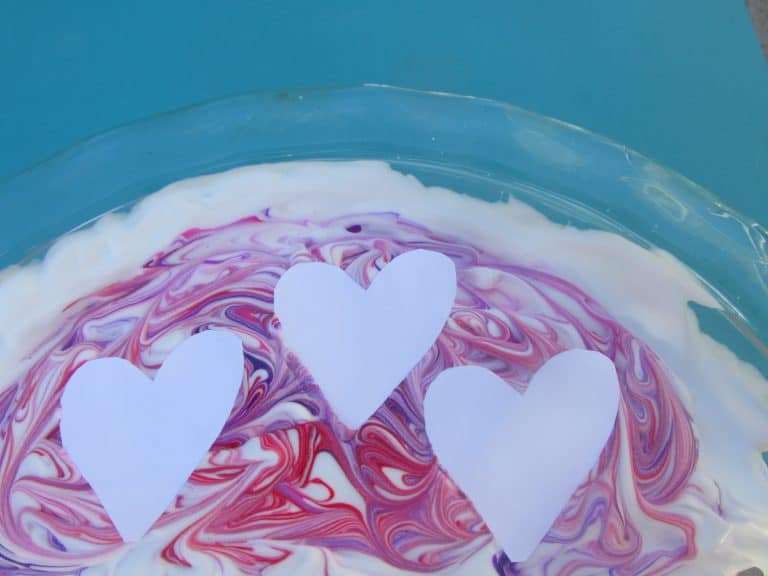 6. Our cruuuuiissseee is coming uuuuuuup! Look for some themed posts that will be going up this week, and get your rainbow tumblers ready. We've got a fun DIY headed your way so you can either A.) Cruise with your momsquad in style or B.) Have a virtual drink with The Salty Mamas.