This post contains affiliate links. You can read more at our Legal page. Thank you!
It was one of those looooong weeks where it felt like we might just not make it to Saturday. Here's what helped keep us sane this week.
1. We are FIVE days away from our #momsquadcruise2018 and each minute feels like an hour. I'm basically packed and ready to go. Which leaves me with nothing left to shop for the trip. So I thought about family vacations and summer and swim and I fell down the rabbit hole of little girl bathing suits. So they are SET with ruffles and polka dots and this adorable owl suit – OH MY! If you see any bathing suits my kids need, drop a link 😉
2. Sometimes when things seem at their worst, Christine goes against her natural inclination (read: tv forever). This week she took all the kids to the California Science Center. What's your favorite museum to take the kids to?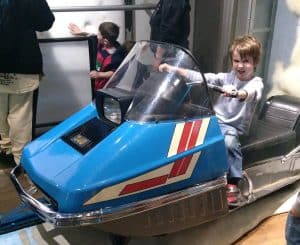 3. After a few days of taking care of three kids AND a sick Daddy, Christine snuck out for $1 Bahama Mamas at Applebee's, our new hot spot for cheap drinks and awkward conversations with bartenders. Which begs the question: where's our sponsorship yo? I mean, "The Salty Mamas – brought to you by Applebee's" has a nice ring to it. Call us Applebee's!
4. While we may have differing opinions on the Olympics (one of us watches 18 hours a day and the other is like "what are you doing with your life????") we can both agree on Celebrity Big Brother. Both The Salty Mama's are BIG fans of Big Brother, so add in a Real Housewife and we are happy forever. Anyone else watching?? Who are you rooting for to win???
5. This may not be popular, but we are both REALLY happy we're not pumping anymore. That may have pushed us over the edge this week. But Jaymi spent a bunch of time as a busy, pumping, working Mama. One of her tips made it into this awesome post from This Mom Life. Check it out!
6. Let's face it. This:
Having something to look forward to is NO JOKE. Do it.