When Abram was a baby, he was an EATER. Whatever we threw at him- avocado, sweet potato, squash, carrots, cereal- you name it, he ate it. We were so proud of our adventurous eater, a baby who participated in baby-led weaning with gusto. As the months went on, that adventurous palate faded and we were left with a picky eater.
He still ate copious amounts- he had the chubby cheeks to prove it!- as long as it was chips, or something else he loved. When it came to his old favorites- avocado, sweet potato, squash, carrots, cereal- you name it, he took whatever we threw at him, and threw it back at us. Like, literally.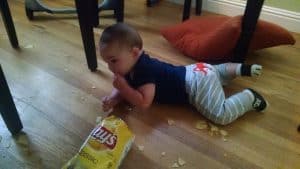 Abe's pickiness really came to a head one night at dinner. Convinced that we had to get some food in him one way or another, we tried to force him to take some bites of his food. He stalled, we stalled. He cried, we cried. We tried to put the food in his mouth, he tried to take it out. It was a twenty minute battle of begging him to eat before we threw in the towel. The dinner went uneaten, and all we felt was defeated, and sad.
I wracked my brain to try to figure out where we'd gone wrong, and more importantly, where we could go from here. Lila was, and IS, picky, but we'd never had these battles with her. Why was that? And how could we replicate those results?
I hit the internet, scouring for the best tips to help picky eaters, and remembered all of the best practices we'd used to help our picky toddler the first round. It's been a month now, but I'm happy to say that things with Abram have come a long way. If you, too, find yourself with a picky toddler on yours hands, here's what research (and first hand experience!) recommend you do.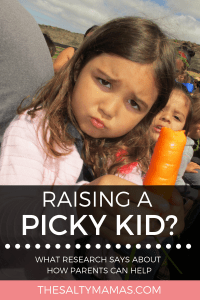 Continue reading "Got a Picky Eater? How to End Food Battles Like a Pro" →