Need some toddler dentist tips to make your toddlers first dentist visit a little easier? We've figured out the best way for preparing your child to go to the dentist- and it's not as hard as you might think. Find our best toddler dentist preparation tips from a veteran mom who knows how to have a successful first visit to the dentist.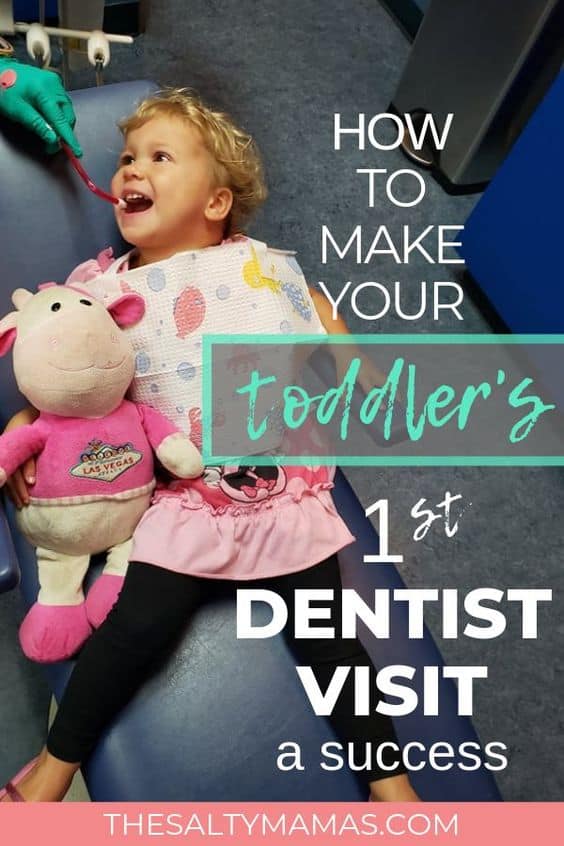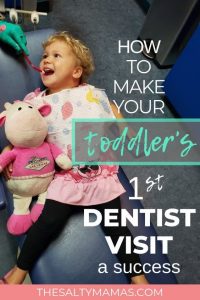 When my first was little, I remember hearing that you were supposed to take baby to the dentist when they got their first tooth or when they reached one year old, whichever happened first. Being the dutiful first time Mom, I checked with our dentist to see if they had a pediatric dentist on staff and made that first dental appointment.
On the big day, I brought my son in and then the disaster started. He wouldn't open his mouth – at least without screaming – and when he finally did, they counted his teeth, reminded us to brush and sent him to get a toy.
It was half an hour of thrashing, screaming and fighting for 3 minutes of "dentistry" that I could have done on my own at home. I was ready to swear off of the dentist until my kids were old enough to actually have something done. Or at least until I had a diaper bag full of toddler dentist tips. Whichever came first.
Well, I never got the tips, but my kids needed to finally go to the dentist. So now I've got three kids, and a bunch of dentist appointments under my belt – including successful visits for my 18 month old! So I'm here to tell you that you can have a successful trip to the dentist with a toddler. You just need these toddler dentist tips to get you through it.