I.Hate. Goodie Bags.
There I said it.
Controversial? Sure. But true. SO FREAKING TRUE. I just want them gone. But as I stare at an ominous October calendar that has a giant star on October 8, my youngest daughter's first birthday party, I start to waver in my conviction. Because as much as I don't want to make them, I know there will be kids that expect them. Hell, there will be parents that expect them.
I've given into the Goodie Bag monster before. At my sons second birthday I made little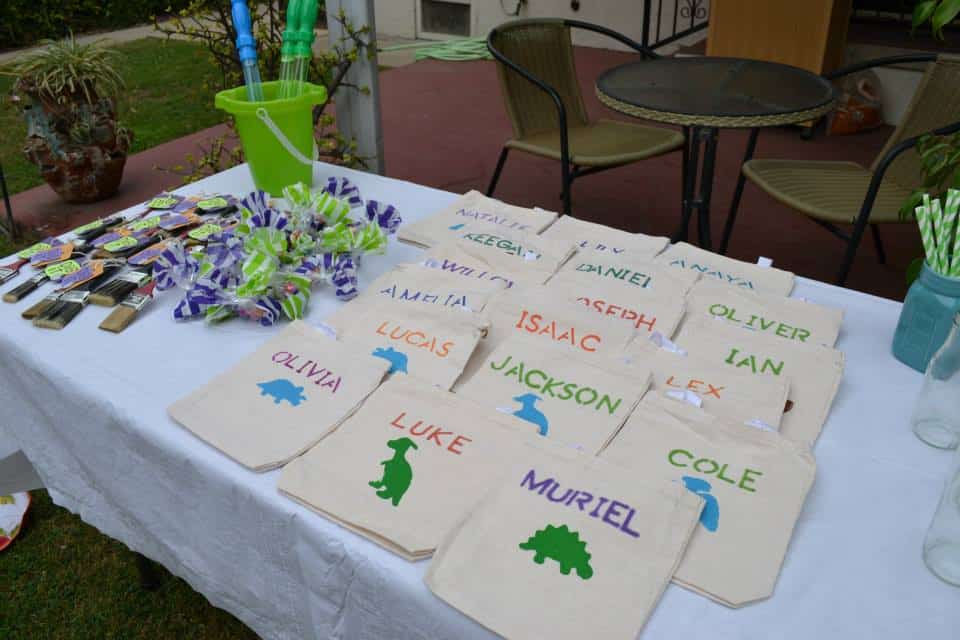 canvas bags, complete with each child's name on them. A dinosaur themed event, each kid got "fossil dig" brushes – each with painstakingly Cricut-ed labels – and of course, the homemade salt dough fossils to go with them. There were bubble wants and homemade crayons in the shape of dinosaurs. And I'm not gonna lie, it was ADORABLE. But looking back, Good God was it a lot of work!
By the time I got to my second child's first birthday party at the end of December, each kid got one coloring calendar. Because easy.
Three days away from the seventh birthday party in my resume, and I'm ready to throw in the towel and say eff it. I'm afraid I'm not going to get my dream of saying goodbye to the goodie bags, so here are a few Do's and Don'ts for putting the GOOD back in Goodie Bag!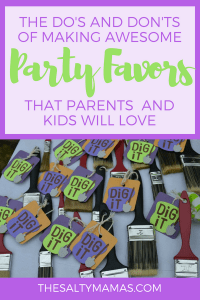 Continue reading "Putting the GOOD Back in Goodie Bags" →