I am a smart girl. That's just a fact. My school counselor once called the six year old version of me, "severely gifted," which if I'm being honest, I thought was a little rude. Over the years, the rest of my class caught up with me, and I'm sure I'm mildly gifted at best these days- but I'm just saying, I'm not dumb. But when I'm talking about work with my husband? Daaaang, but it can sure make me FEEL dumb.
My husband is a Chemical Engineer, and specializes in Process Development. I barely know what that means, let alone when he actually tries to describe one of the processes he's developing (is that even the right way to say it? I have no idea). But after years of looking at him sitting silent across the table at dinner parties, and watching him look at me with just a touch of envy while I regale our guests with stories of rambunctious first graders, I realized that he needs an outlet, too. He needs to deconstruct his day, and muddle through his work-related issues, and to have a sounding board for the problems he faces in the eight eleven hours a day that he's not with me.
So I decided to take on the daunting task- to learn how to actually talk to my husband about what he does. (Shudders.) Here's my tips for how to talk about work with your spouse- even when their job is not the kind of career you understand the ins and outs of.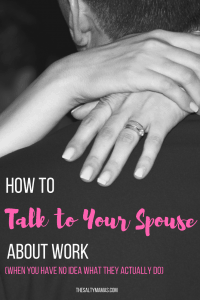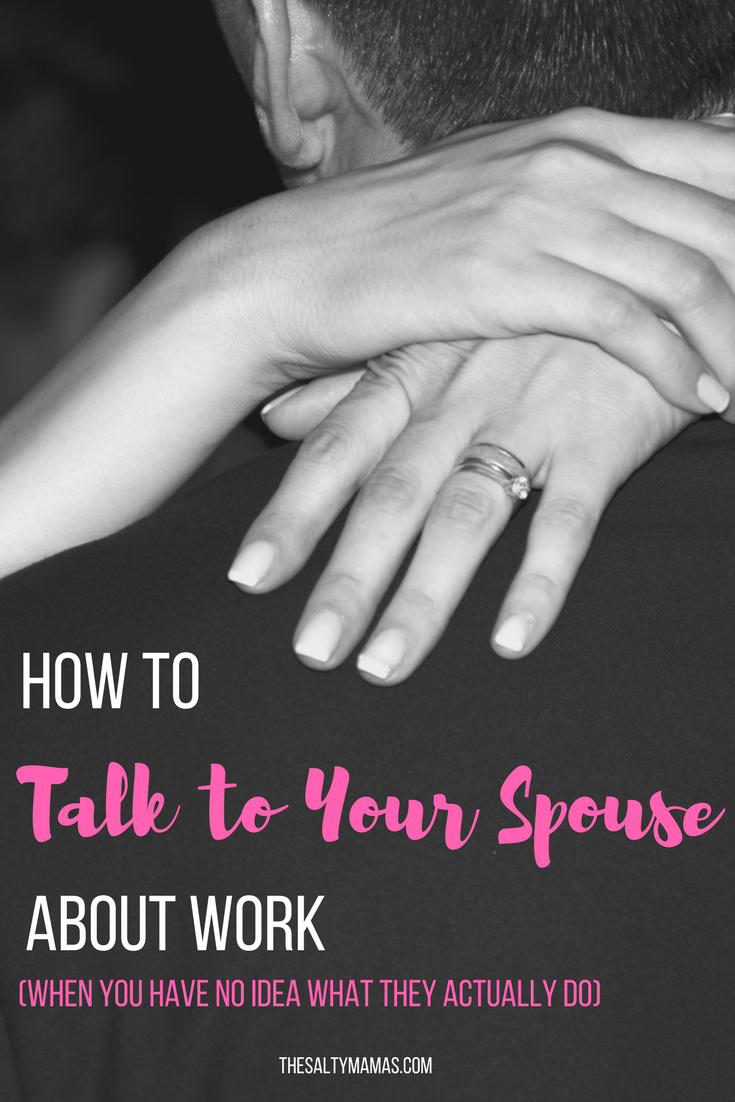 Continue reading "How to Talk to Your Spouse About Their Job" →