Driving down to the cruise terminal, I was excited, anxious, and had a list of things that I was – and was NOT – going to do. Then a wind came by and those rules were GONE with it. So, in the grand traditions of buffets, check out our list of rules, take what you like, and if you don't end up using it – who cares? You can always come back for more later!
Don't Think About the Kids
Okay, so we didn't really think we were going to keep this one, but we just didn't want our whole trip to be us talking nonstop about our kids. Especially since we are doing this to get a break from them. We love our kids, but it would be nice for the chance to also miss our kids. Which is how two days in I ended up sitting there waiting for Harry Potter Trivia to start scrolling through every picture I've ever taken of my kids. And damn, those kids are cute. Looking at those cute little faces, you can almost forget the tantrums, the sass, the specific requests they have for which water cup to use….and then I shut it down, turn back to my friends, and get my trivia on.
Enjoy, But Don't Over Indulge
One of the best things about a cruise is all that food that I didn't cook – and don't have to clean up after. As Moms, we rarely get to scarf down a piece of toast while it's still warm, so a luxurious 6 course meal is the ultimate in luxury. Which means we ate that way every single night. Thinking a hamburger sounds good while you're sitting in the jacuzzi? It's only 100 feet away! Go for it! Need a little chocolate? Oh, there's a chocolate buffet at noon today! Can't decide between steak and eggs and Fruit Loop crusted French toast? GET BOTH!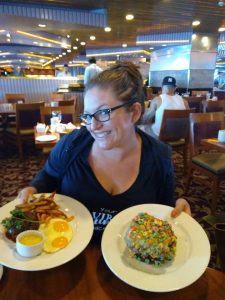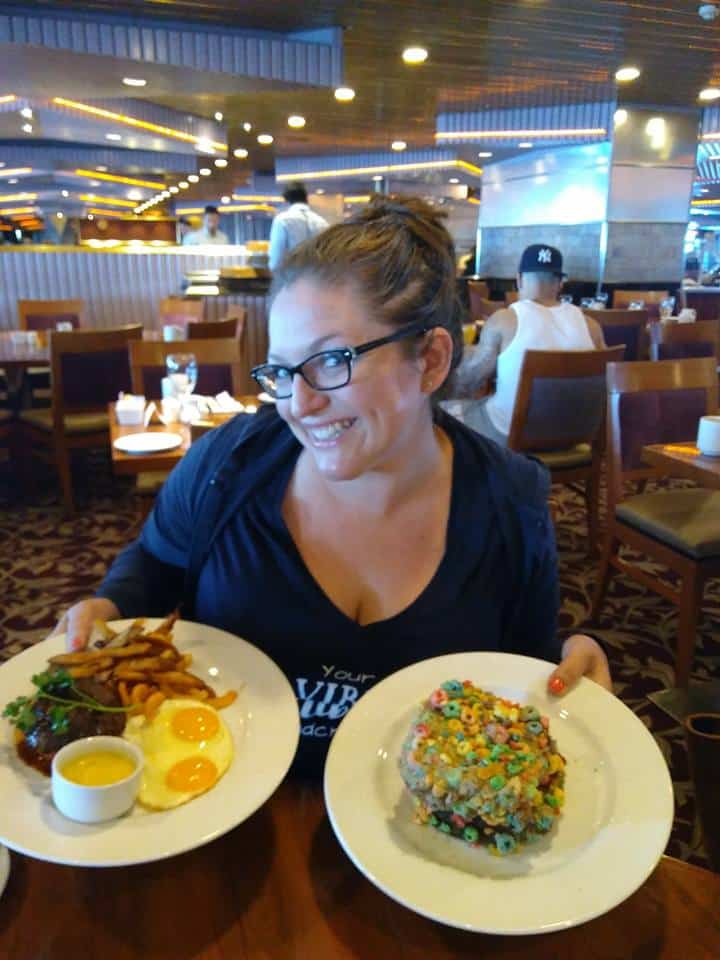 No indulgence is too much, and yes, you and your crew may spend the entire day you get home frantically texting people about how much weight you gained in 72 hours but you won't get to eat that way for another year, so don't worry about it!
Continue reading "6 Rules We Made – And Broke – For Our Kid-Free Vacation" →