There are a MILLION resources out there for easy activities for kids stuck inside. But do you REALLY have time to wade through them every time you hear "I'm bored?" Check out our printable, easy activity cards for kids, for quick ideas right when you need them.
Look, we're spending a lot of time with our kids right now. Like, A LOT. And while we love all this quality time (seriously, in March we said we wished we could freeze time and, mission accomplished), we're still spending MUCH more time at home than we're used to.
Meaning, we're also hearing, "I'm boooorrreeed" a lot more than we used to, too.
And while a little boredom is good for kids (it encourages creativity, teaches them patience, and teaches them independence) there is a limit to how much boredom we can all take.
Kids are bored, and parents are busy. We are working from home, running a household, and homeschooling older kids. Sometimes, we just need to keep our kids entertained so we can focus on other tasks.
When the dreaded, "I'm bored" makes an appearance, the last thing you want to do is start scrolling through Pinterest, spending time setting up projects your kids may not even be interest in.
And mamas, we're right there with you. Which is why we designed the resource we needed ourselves- easy, printable activity cards to put an end to "I'm bored" once and for all.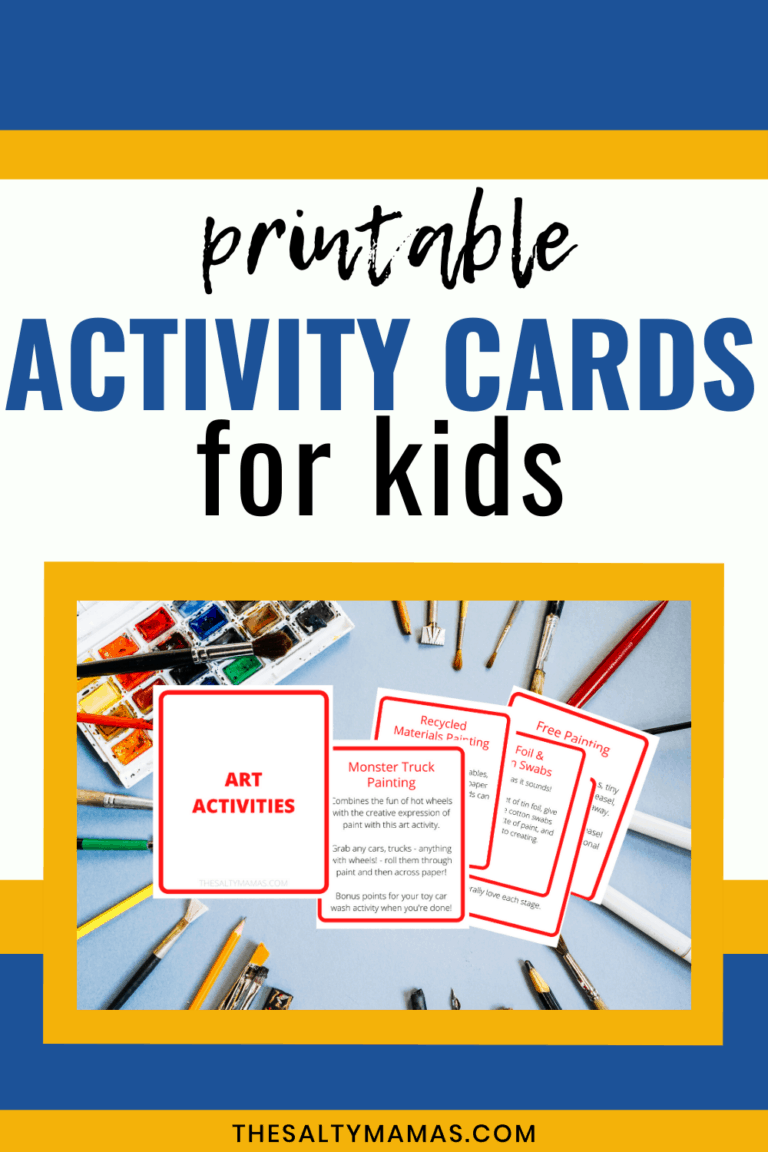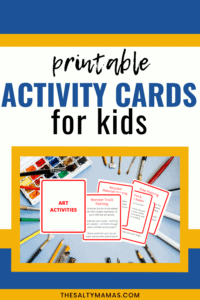 Why Choose the Easy Activity Cards?
We love Pinterest as much as the next mama (are you following us on Pinterest yet? We add new ideas there all the time!), but it's not always practical to spend lots of time scrolling when you need a solution now.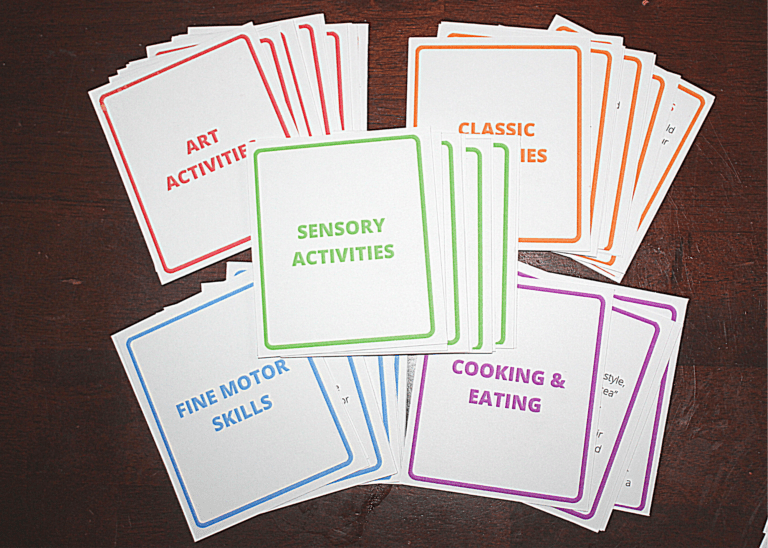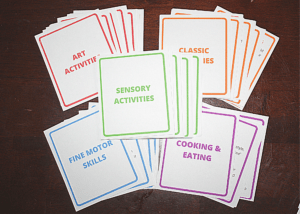 Our printable activity cards are designed to use in the moment. Choose a category, offer your kids a few ideas, and start engaging with them in meaningful, developmentally appropriate activities right away.
What Kind of Activities are On the Cards?
Our cards include adaptable activities for kids ages 2-12 (and probably even beyond that!). We also used a little rule when choosing which activities to include- each activity should last longer than the amount of time it takes to set it up. Most activities have minimal prep, and the majority use materials you have right there at home already.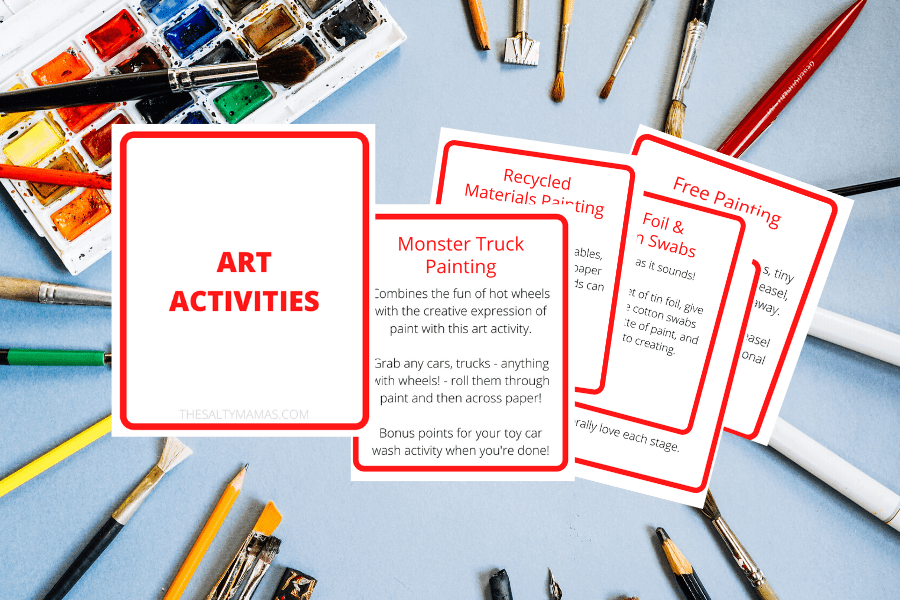 They cover each of kids' major developmental areas, including:
Art Activities: No prep process art activities that will help your kids to create works of art. Most of the activities can be set up for your kids to do independently (two and three year olds will, obviously, require more supervision when paint is involved).
Outdoor Play: From nature hunts to old school yard games, we've got tons of unique ways to engage your kids in the great outdoors.
Fine Motor Skills: Practice fine motor skills and build hand strength with engaging, simple, FUN activities.
Sensory Play: Including recipes for slime, sensory bin fillers, and our favorite playdough (along with new ways to play with the materials and engage the other senses).
Classic Activities: Don't let classic activities (card games! puzzles! fort building!) get forgotten! Lots of ideas you haven't thought about since your own childhood days.
Cooking and Eating: How to include kids in the kitchen, and lots of ways to make snack time more exciting.
"Better" Tech Activities: You'll feel great about these screen time and technology uses with zero guilt attached.
Educational Activities: Bringing you sneaky-fun ways to work a little education into your day (including tons of STEM explorations and literacy practice).
How Many Activities are Included?
We're offering up over 75 unique activities on our cards. PLUS your purchase provides free lifetime access to any activity card updates we make in the future.
And honestly, these 75 activities are just the start. Don't be surprised if your kids take these ideas and come up with 75 extra extensions all on their own.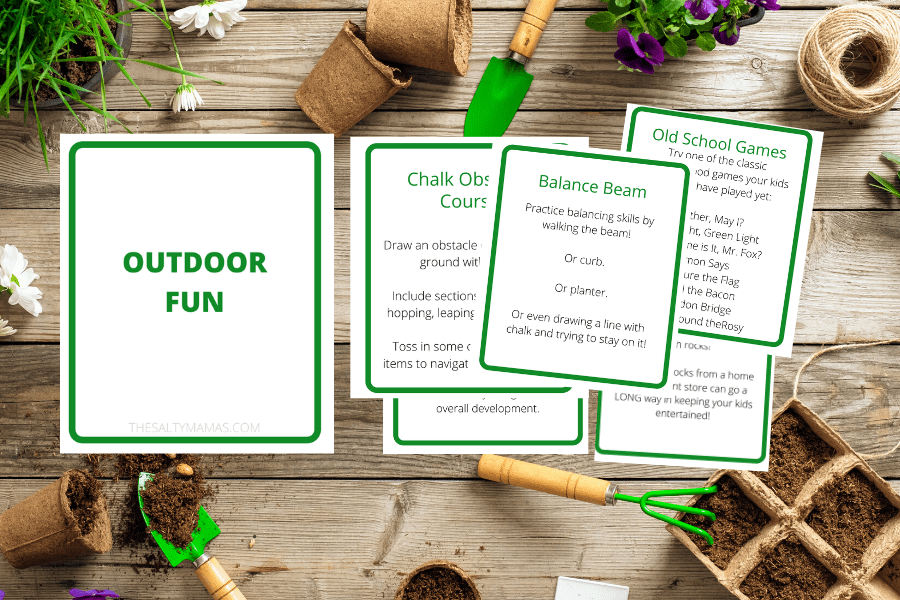 And, unlike many activities you'll find on Pinterest, lots of these activities can be used by kids over and over again. Open ended prompts and activity ideas mean that there's no limit to how many time kids will want to do each activity.
What if I Don't Have a Printer?
Personally, we like the printed version of our activity cards. Print them on cardstock, punch a hole in the corner and put them on a binder ring for easy flipping.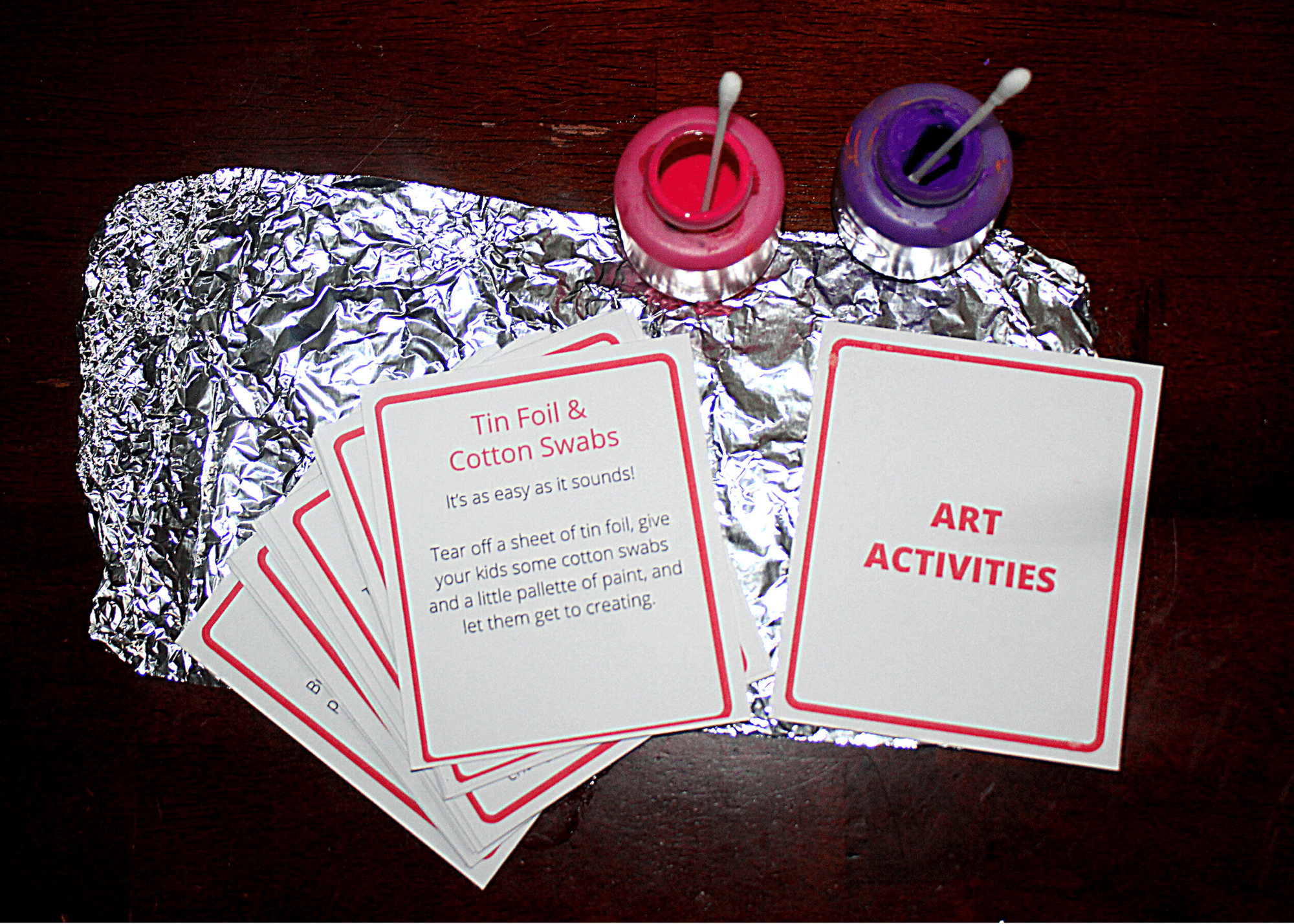 Or, print them and leave them whole. Place them in a binder using page protectors, and cross of each activity as your kids complete them.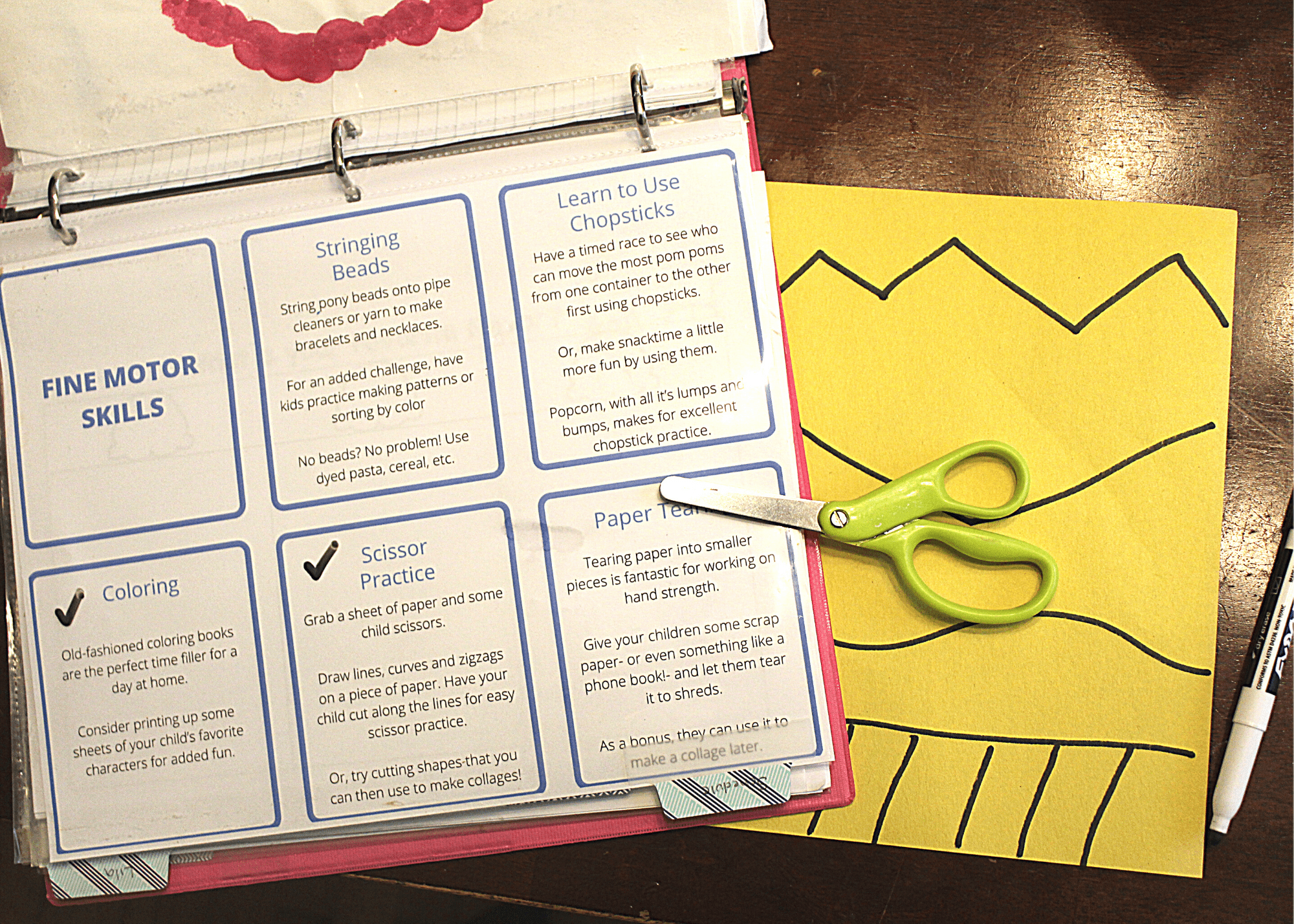 No printer? No problem. The PDF version of our activity cards is super easy to pull up on your phone when you need a quick activity.
*******
If you're looking for easy, no prep activities to do with your kids, our printable activity cards for kids have you covered. And at just $6- about the price of a latte- it's a lot of bang for your buck. And honestly, isn't your time worth it?

Don't let another "I'm bored" go by unaddressed. Grab your activity cards now and put an end to at-home boredom once and for all.