The minute we moved into our house, I started dog hunting. I pored over animal rescue group Facebook pages, I searched City-funded shelters, I even looked up breeders and in pet stores. I knew my dog's name was Ace, I knew he was under a year old, and I knew in my heart he was out there somewhere just waiting for me to find him and bring him home.
I had puppy fever.
And when we found him, it was love at first sight. My husband and I looked at each other and said, "This is Ace." And when we got him out of the kennel to take him home, I swear to you, he knew we were his people, and he knew who we were. He pulled us until we were basically horizontal, straight to our car (he magically knew which one was ours his), waited impatiently until we opened the car door, and jumped right in. He never looked back, and neither did we.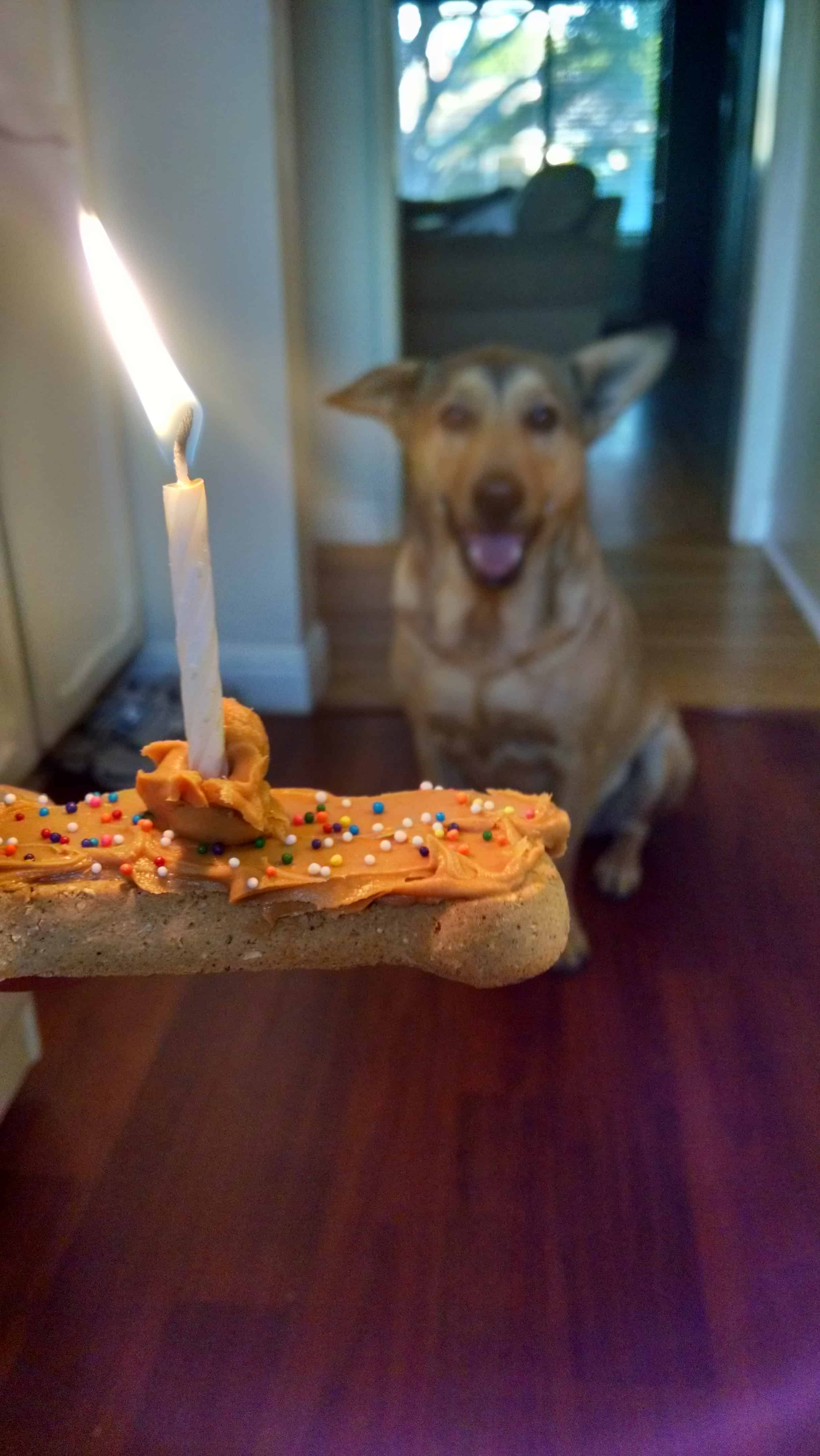 We called him our baby. We fed him the best of foods, paid for the most expensive trainers, and bought him about 1,100 beds until we found the one he liked best. He had a million toys, he had playdates, he had long walks on the beach and hours at the park. People were like, "when are you going to have babies?" And we're like, "we have one."
They always responded with side eye, a smug little smirk, or sometimes with distaste, like what we'd said was offensive at best, sacrilege at worst. "Wait until you get kids, you'll see. It's different."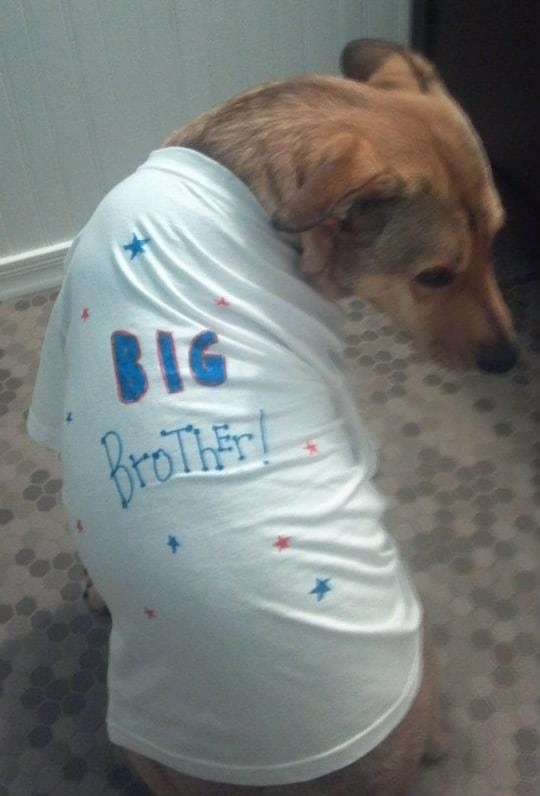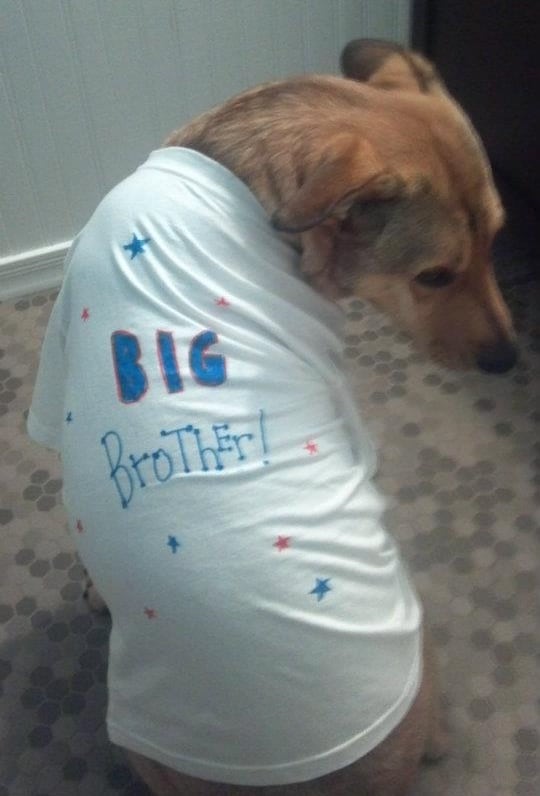 So we got a kid. And I know you think you know where this is going.
But Ace is still our baby.
We still celebrate his birthday each year with a cake. His new leash cost more than my purse did. He has beds in each room of the house, and custom-made water and food bowls that we bought for him on Etsy. We photograph him. We walk him. We love him. He is our vacuum cleaner, our motivation to stay active, and our evening-tv-time-snuggler. We tell the kids that Ace was here first, and that he is their big brother, and they need to respect him. They love him, and they mostly accept that this is the way things go.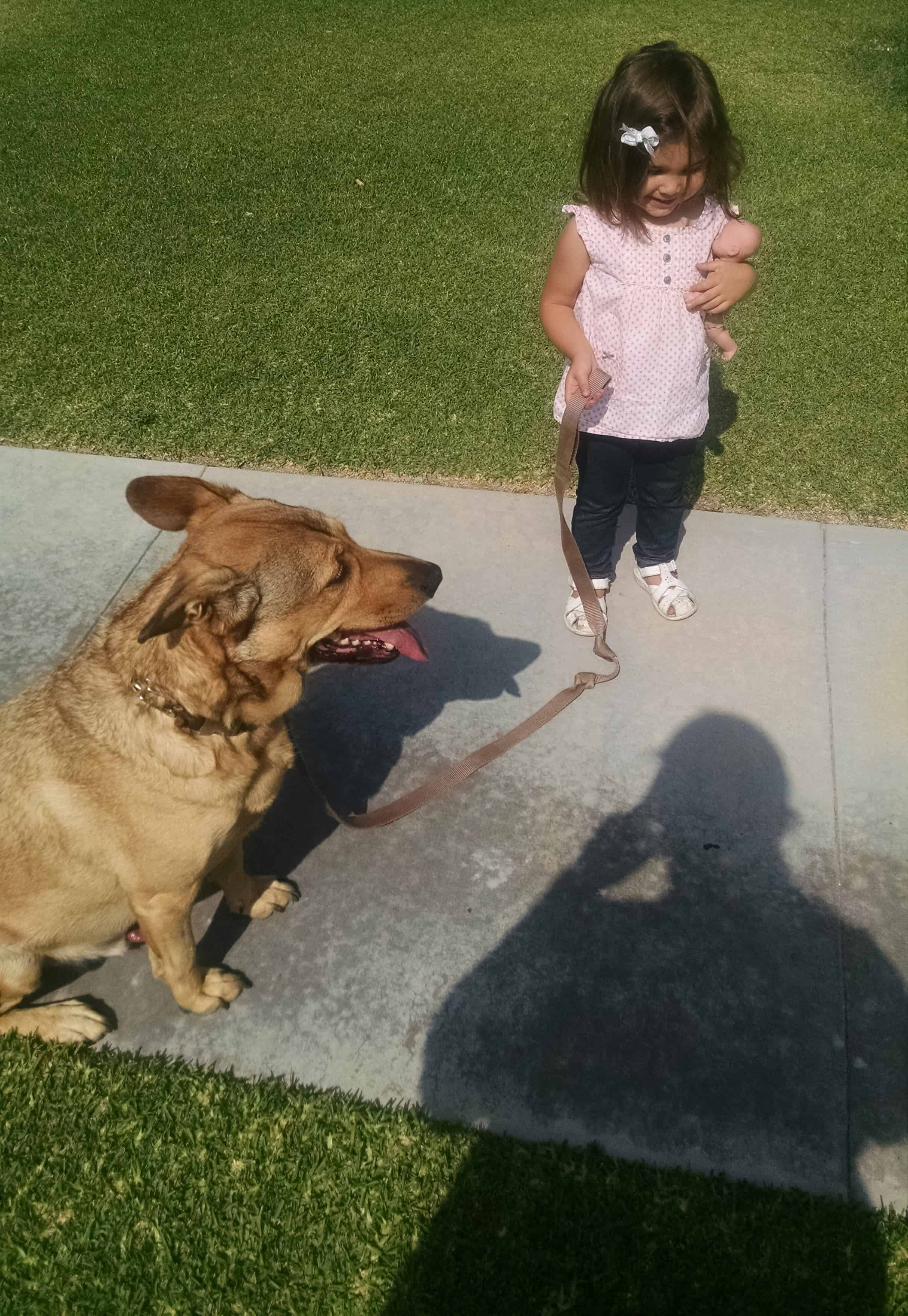 So no, we didn't ditch Ace the moment people-babies entered our household. We taught him to run alongside a baby stroller, and to stay in his spot in the house and away from the kids' rooms, and we taught the Salties that Ace is not a pony or a plaything or a jungle gym. And we keep a very close eye on them because, let's be honest, life is unpredictable and dogs are dogs and kids are kids.
And Ace? Ace is family. From long before he actually arrived until long after he is gone, he's our family. And he always will be.