Tired of fighting with your son or daughter about taming that hair? We've got some hairbrushing tips for kids that will help you figure out how to brush your child's hair (without all the pain, fuss, and fighting!)
I used to LOVE styling my daughter Lila's hair. It took just a minute to brush, and then we'd spend some quality time putting it in the cutest little updos. I'd section it off, put it in cascading ponytails, or braid it. At the very least, she had sweet little pigtails (with matching bows, obvi).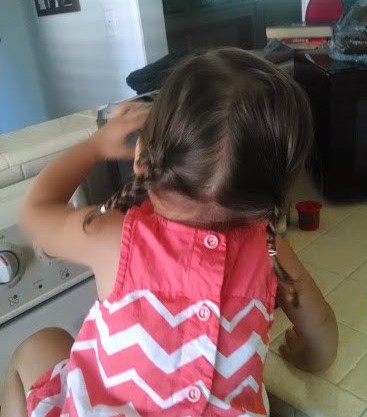 I was pretty sure I would be that mom- you know, the one whose daughter always has perfect hairstyles, the mom who doles out hair brushing tips for kids to all the other moms. I was going to NAIL this kids' hairstyles thing.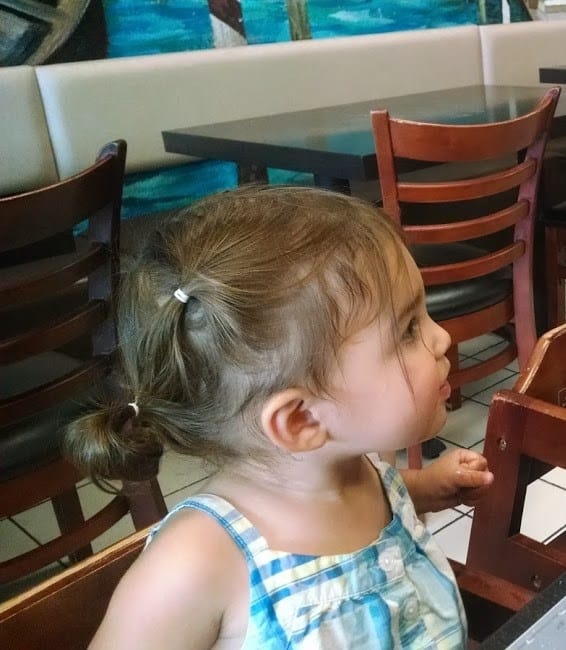 Then her hair got longer. And wavier. And drier. And more tangled. All those sweet memories of styling? They were replaced with a fight equivalent to trying to wrestle an angry baby possum. And at the end of it, her hair still looked like this.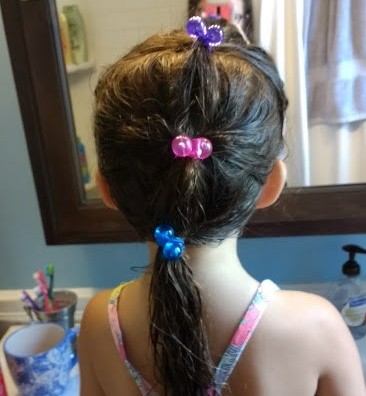 I just couldn't take fighting with her every.single.morning. She would cry when I brushed her hair, and I had no idea how to get tangles out of fine hair. She would cry, and I would cry, and it started the morning off on a terrible foot. I found myself with no choice but to up my game.
So if you find yourself in the same position, we've got some amazing hairbrushing tips for you that will make removing tangles SO much easier. Read on to discover how to brush your child's hair without tears- and all that drama!