Looking for a fun way to take your gender reveal up a notch? If you want to have a gender reveal that has everyone talking, you're going to want to check out this Gender Reveal Game review. Why is this guessing game for a gender reveal party the next big thing? And how does Gender Reveal game work? Read on to see!
If you're pregnant (or even hoping to become pregnant) you're probably already getting excited about finding out the baby's sex. And now folks are amping up the excitement with gender reveal parties to share with their family and friends – or to find out themselves.
So if you're wondering how to plan a gender reveal party, we'll help you out with the three most important things you need!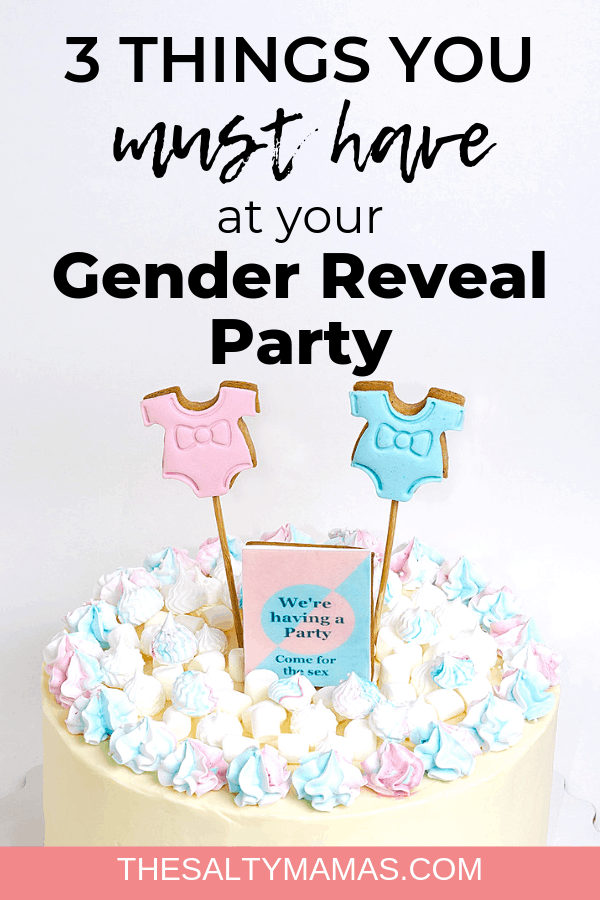 This post contains affiliate links. You can read more at our legal page. Thanks for supporting The Salty Mamas!
An Adorable Theme
Like all parties these days, theme is everything! So thank goodness we live in the time of Pinterest where you can find a theme for every kind of family. From a classic pink and blue bash to a taco themed "Taco Bout a Baby" party where you find out if you've got a senor or senorita – and everything in between – Pinterest is a great tool for you!
Don't forget the classics like "What will it Bee?." "Prince or Princess," "Cowboy or Cowgirl," and "Touchdowns or Tutus."
For my last baby, we went with a fully Harry Potter theme with an awesome Genderous Revealum party. Our guests signed copies of Harry Potter and the Sorcerer's Stone, we separated everyone into houses, and, of course, declared who was Team Witch and who was Team Wizard!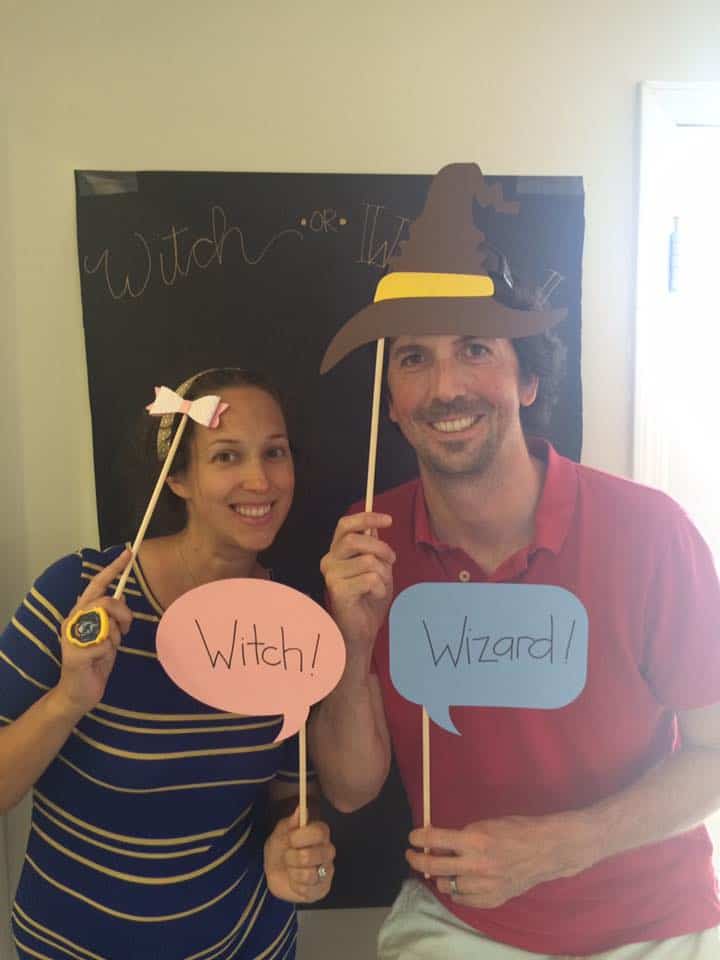 A Reveal that WORKS
You want to make sure your reveal is CLEAR and obvious. When we planned our gender reveal, we asked our doctor for THREE separate envelopes with the baby's sex written inside. One for the bakery, one for the balloon, and one for quality control in case they didn't match! You don't want your gender reveal party ruined by human error! Make sure you have a backup note to verify the results!
Be sure to think about how you're going to find out. Sometimes simple is better! Watch our for common gender reveal fails like fireworks or anything involving technology. Go for something simple! We did a giant balloon with confetti – but make sure the confetti is bright enough so you don't get a confused grandma screaming "are these pink or blue – I CAN'T TELL???"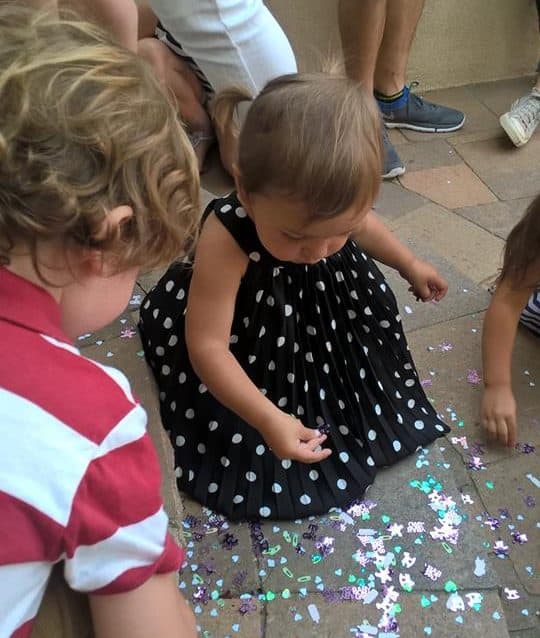 Not that I still tease my Mom about that to this Day.
Gender Reveal Game
One of the most fun elements of any gender reveal is playing a guessing game for a gender reveal party. Having guests guess if your baby is going to be a boy or a girl brings an extra level of fun – especially when your sister-in-law has "never been wrong!" (But might be today!) Gender reveal games are fun, but can be hard to organize when you're in the middle of planning and executing your own party.
So we only wished that Gender Reveal Game had existed when we were pregnant! This online game can help you organize your gender reveal and get your family and friends involved!
What Is It?
The Gender Reveal Game is a fun and easy way for expectant families to generate excitement for family and friends, while raising funds for their new baby. This works whether you're planning a gender reveal or are waiting to find out the baby's sex at birth!
Either way, people love to guess the baby's gender – and if you're like my family and friends, they love to put a little money on their guess! At the end of the game, the money goes to the new family and you give the winner (selected at random from the winners) a prize decided by you. Everyone wins – and has fun!
Who Can Play?
Everyone! That's what makes it the best guessing game for a gender reveal. If you're having a party, you can invite all your guests, while still including family that lives to far to attend and friends that can't make it. Post on your social media for even more involvement! The game is private, so only people you invite can play, but there's no limit to who you can get involved!
Why Should You Try Gender Reveal Game?
I once attended a baby shower thrown for me. At the party, guests were invited to guess the baby's sex to win a prize. Months later, I had a newborn and a stack of money I was supposed to get to a winner. But did I know who the winner was? Nope! And in my exhausted new Mom state, I wasn't really up for figuring it out.
Gender Reveal Game takes the work out, and leaves you – and your friends and family – with the fun! At the conclusion of the game, either after your party or the birth of your baby, all you need to do is let Gender Reveal Game know if it's a boy or it's a girl! Gender Reveal Game then chooses a winner and notifies them – and you – of who won! You get the donations generated from the placed bets and the contact information of the winning guesser to get them their prize.
It's so easy – which is what we all want during pregnancy and when getting to know your new baby.
If you have more questions, make sure to check out Gender Reveal Game's frequently asked questions page!
And don't forget to follow Gender Reveal Game on Instagram and Facebook for more fun gender reveal ideas!
***********
Planning a gender reveal is fun – but what about all the OTHER things you need to do while pregnant? Overwhelmed just thinking about it? You don't need to be! Check out the Oh Baby Pregnancy Planner! This handy – and adorable – planner guides you step by step through pregnancy and beyond.  Enjoy planning for your baby's arrival with 50+ pages that will keep you organized, prepared, and ready to tackle mom life! Grab yours here!