It's a little sad that this has to even be said. Because truly, the MICROEST (and yes, that's a word now) luxury there can be is taking five minutes and finding yourself again. Not you the Mom, or you the Wife, or you the President of the PTA, the Brownie Mom, or the Soccer Mom.
Just. YOU.
The you that you were before all the other stuff. You can still LOVE the other stuff – and for your own sake, I hope you do! But that doesn't mean that deep down inside there isn't a part of you that you've lost a little.
There are parts of me that I try so hard to make sure stay present in my life. Me the reader. Me the crafter. Me the Aunt. Me the sister and friend and bowler (yes, bowler!) and roller coaster lover and dancer.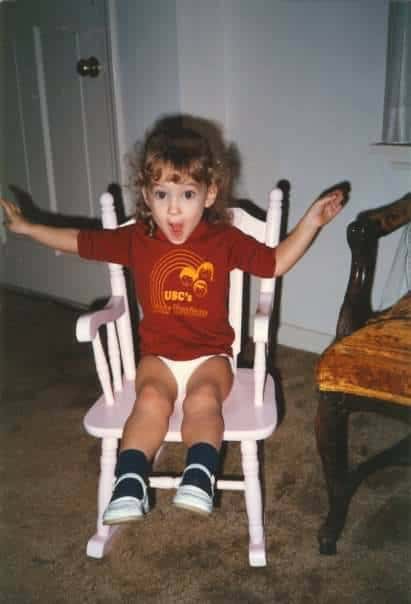 And me the PSYCHO FOOTBALL FAN.
Oh, was that not where you thought this was going? Sorry. Because the truth is, pre-kids, from September to December Football. Was. Life.
When my husband and I got engaged in November 2010, he asked if I had any dates in mind. I immediately said, "next October 8." He was a little taken aback that I'd already had a date totally selected and wondered how I ever picked that so fast? My response? "Well, let's be honest, I sort of knew this was coming and I want a fall wedding and so I checked the football schedule and we have a bye that weekend so everyone can come and no one will be checking the score all night. Plus, it would totally ruin my wedding day if we lost. So this just makes sense."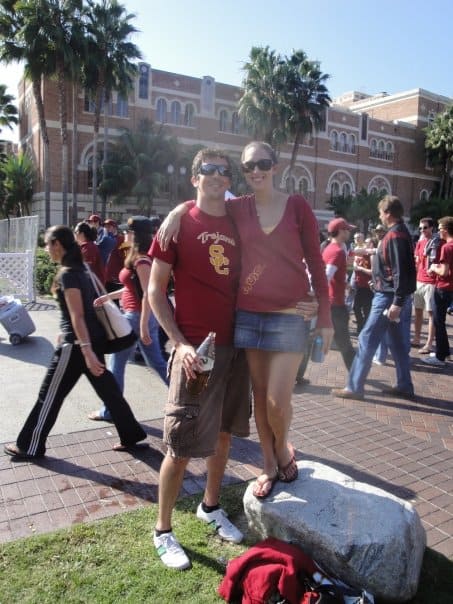 So it was that Saturdays were spent off to the game or parked in a bar, friends house or our living room stuffing ourselves with snacks and beer and cheering until our throats were sore. Sunday was church, rinse and repeat. It was an exciting way to spend the weekend, and let's be real, we didn't have a whole lot of other commitments or responsibilities. The house stayed cleaner and there was way less laundry to do back then too.
Then, kids. And for a while we tried. We took each of the kids to a game or two as babies. We watched games on the weekend but had to stifle our cheers so as to not wake said babies. We got distracted and missed the big play because we were rocking a baby, feeding a baby, changing a baby. Slowly but surely, our priorities shifted.
My sister called me the other day because she needed help with a fantasy draft and I had no clue what to tell her. It didn't happen overnight, but the realization still stung: I wasn't a football person anymore. It was like a crushing blow to who I always thought I was. I still have all the sweatshirts, put up the decorations, and love the game. But I just. Can't. follow it like I used to.
At this point I could either accept the new normal and keep falling farther and farther out of touch with this thing that I loved, or make a change.
I opted to change. Not completely. I still have important obligations on Saturday that mean I can't spend every weekend glued to the screen or sitting in the stands. But I made a pact with my best friend. Once a year, we were going to pack our bags and travel to an away game for our favorite team. No husbands, no kids, just two best friends going to a football game together. Like old times.
Which brings us to today. Fresh off a plane from Oakland where the USC Trojans took on the Cal Golden Bears. I would like to tell you that it didn't matter if we won or not. That sharing a great weekend with my girlfriend is the real win. That making myself a priority is a win in itself. Because what the weekend was really about was finding me. But guess what? If it didn't matter, then I wouldn't have found me! Because football is NOT about the journey. It's about the destination – and we. are. WINNERS!!! That might not matter to Mom/Wife me, but pre-kids football psycho me? Went. Crazy. Just as it should be.
Today I'm back to being the Wife, the Mother, the person that does everything for everyone else. But this weekend? I was the psycho football fan. And I loved it.