What mom (or human, for that matter) doesn't know the struggle of trying to get a decent meal on the table on the regular? Between work and extra-curriculars and homework and bedtime, getting dinner prepped and ready has to happen on an economy level. We don't always have hours to chop and marinate and baby a meal until it's ready, just crossing our fingers that the toddler won't wake up before we're done micro-dicing this onion, whatever THAT means. And nothing is worse than slaving over a meal that, after all that prep and hard work, kind of sucks.
So The Salty Mamas scoured the internet for quick dinner recipes that are the triple threat of being easy, simple, AND tasty. Some DO take a little longer than twenty minutes, but that's usually only the first time you make the recipe. After that, it should be smooth(er) sailing. And now, for your dining pleasure, may we present The Salty Mamas Guide to Quick Dinner Recipes That Take Twenty(Ish) Minutes.
Taco Soup
Okay, so it doesn't sound super appealing, but you'll have to trust us on this one- this 8 Can Taco Soup Recipe from High Heels and Grills is the real deal.  It is quite literally the easiest thing I know how to make, and the flavor can't be beat.
Pesto Chicken Pasta
BuzzFeed's recipe for One Pan Pesto Chicken Pasta is mouth-wateringly good, and so simple to make. And it's pasta, so even my kids like it.
Pesto Chicken and Veggies
While we're talking about BuzzFeed's love for pesto, don't forget to take a look at their Pesto Chicken and Veggies recipe. Simple, colorful, and its flavor is on-point.
Related Post: Easy Breakfasts for Busy Mornings
Easy Beef & Broccoli
This Beef and Brocolli Recipe from Rainy Day Gal will knock your SOCKS off with flavor. If I may say so, it is VERY close to what you might find in an (Americanized) Chinese restaurant. And as  a bonus, you can use cheaper cuts of beef than you normally can, so it doesn't blow your grocery budget either.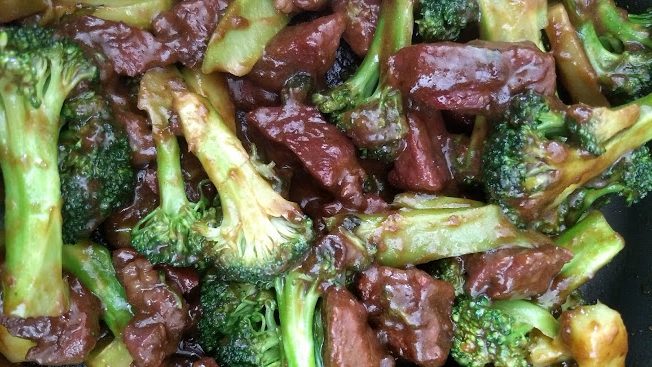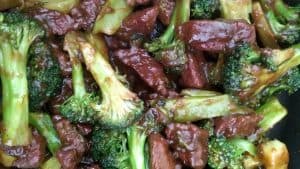 Oven Baked Tacos
Everybody loves tacos, and The Salty Mamas (and the little salties!) are no exception. For chicken tacos, we're partial to these Spicy Chicken Tacos from The Cookie Rookie. When it comes to beef, we love these similar Oven Baked Beef Tacos from One Good Thing. (We've made her homemade crunchy taco shells, and they were super good, but honestly, I always forgot they were in the oven and burnt them up. So we stick to storebought now.)
Lemon Herb Mediterranean Salad
This Mediterranean Chicken Salad Recipe from Cafe Delites is so fresh, clean, and delicious. I'm not the griller in our family, so I cut the chicken into pieces before marinating, and then brown in a pan on the stovetop. You will spend more time prepping this one than some of the others, but it'll be worth it!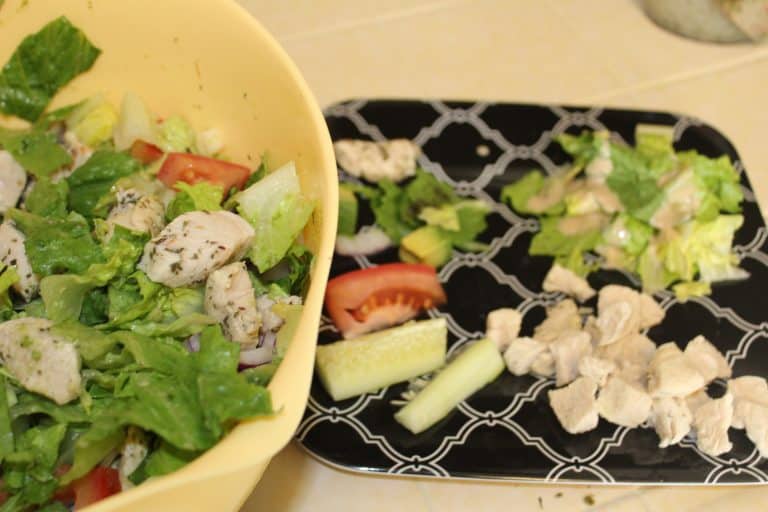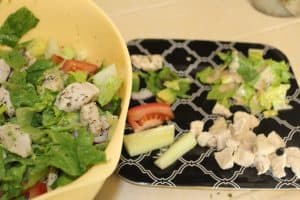 Warm Ham & Cheese Sliders
You can't go wrong with these Ham and Cheese Sliders (Well, unless you don't like ham. Or cheese. But you know what I mean.) They are made on Hawaiian Rolls and come out so melty and savory and amazing, and my kids like them, too. They are easy to "deconstruct" as our friends at Super Mom Hacks like to say, so they can easily become plain old ham and cheese sandwiches (or even ham, cheese, and rolls served separately, thank you very MUCH) for your pickier eaters.
Related Post: Freezer Meals Your Kids Will LOVE
Avocado Chicken Wraps
Give these Chicken Avocado Burritos from Gimme Delicious a try (well, when avocados aren't a million dollars each, that is).  They are light and refreshing, but still pack a big flavor punch.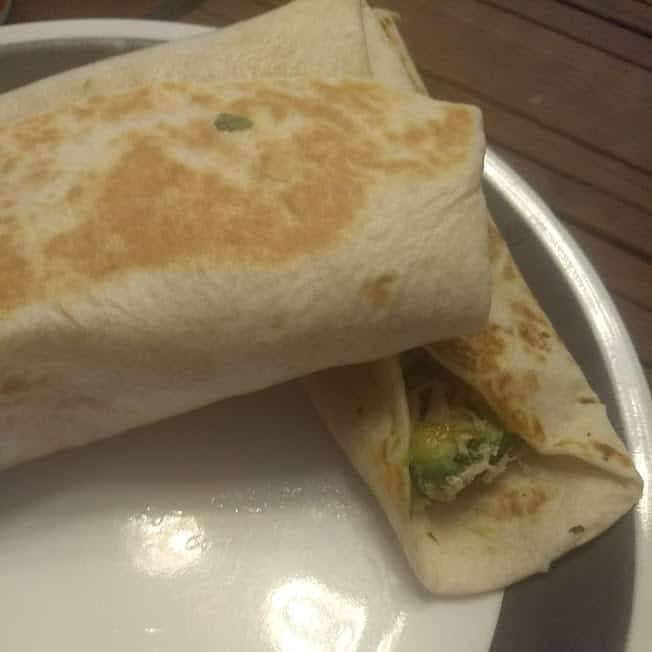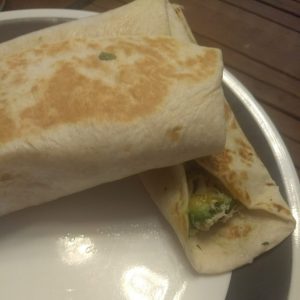 Udon Stir Fry
My husband and I love this Beef Udon Noodle Stir Fry from Damn Delicious. It is a little bit on the spicier side, which my kids can't handle, so I put aside a serving for each of the kids before adding any heat.
*******
Like all mothers everywhere, we are constantly on the lookout for great recipes that don't take forever to make, and we'll add them to our Family Meals and Recipes Pinterest Board as we find them. Make sure to give the board a follow so you don't miss out on any of our great finds in the future!
We send a tried-and-tested meal idea almost every week via The Salty Mamas' newsletter. Make sure you're on the list by clicking here!