If you've got some Lorax loving littles, they're going to LOVE this Truffula Tree Art project. Whether you're using the Lorax for earth day activities or for Dr. Seuss' Birthday, this is an easy and fun Dr. Seuss art project for preschoolers and up.
He's got mixed reviews from teachers, but there is just something magical about a good old Dr. Seuss book. With lots of books and subsequent movies and shows, Dr. Seuss will always be a favorite for the preschool set.
My son's favorite of all the Dr. Seuss books and movies is (to my surprise) The Lorax. When we found ourselves celebrating Dr. Seuss's birthday at home in 2020, I came up with a Lorax themed art project for my kids.
With a printable page to get them started, this Truffula Tree Art Project is the perfect way to get them creative, with very little prep and almost NO mess.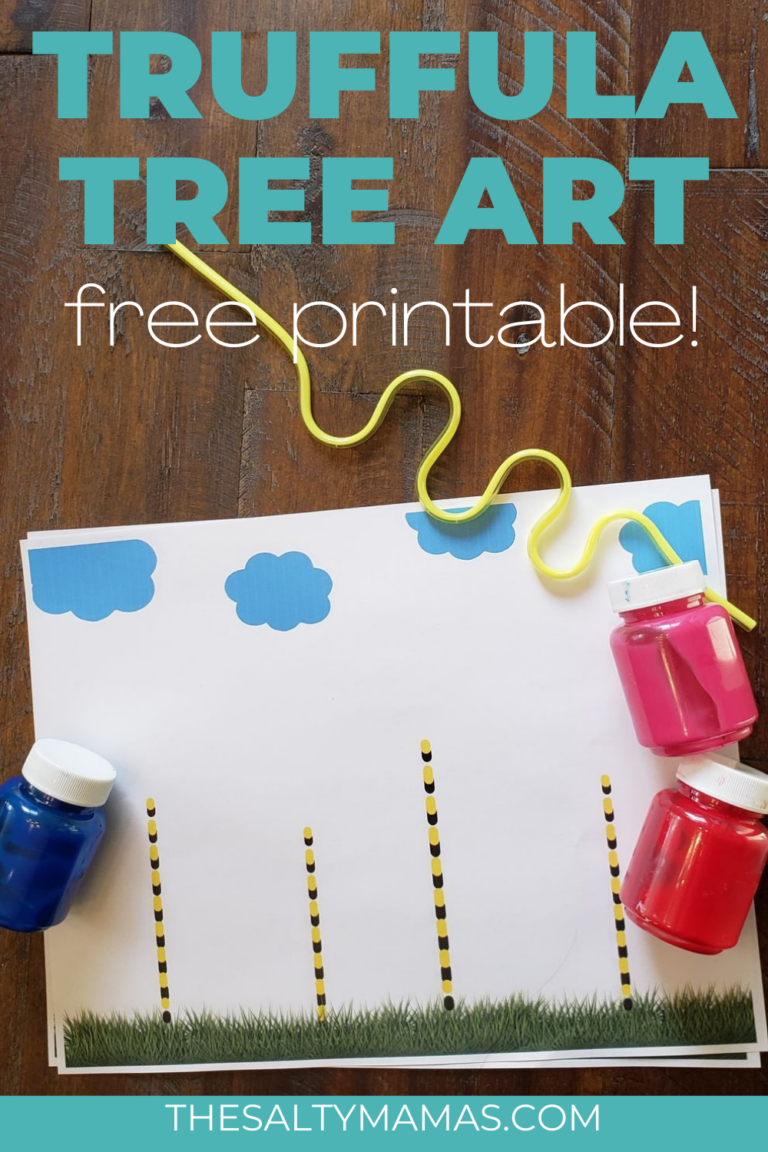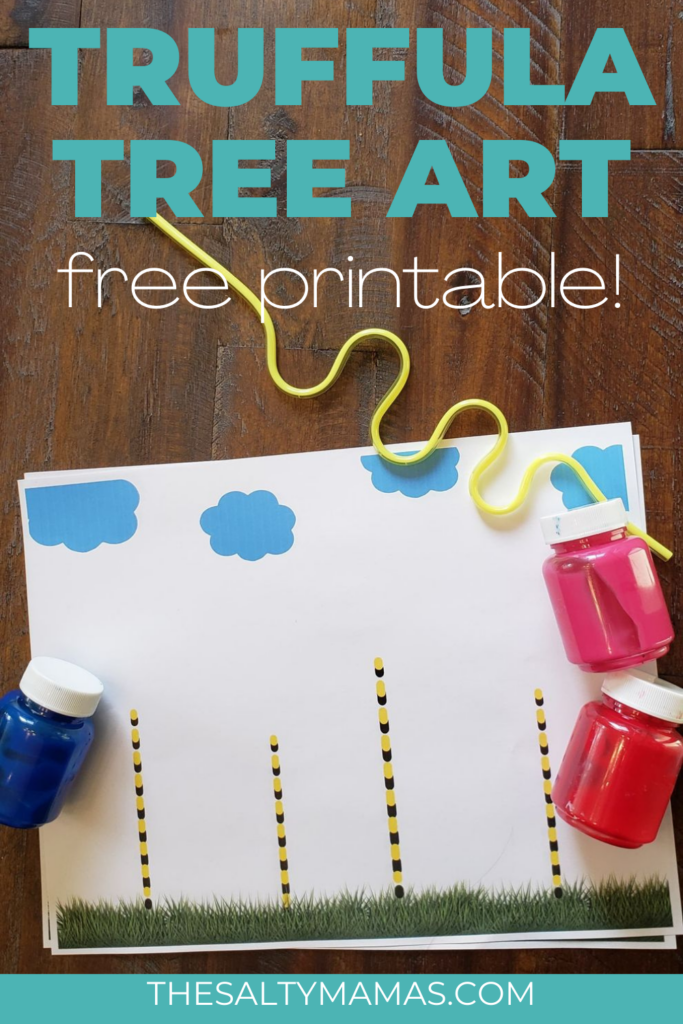 This post contains affiliate links. You can read more at our disclosures page. Thanks for supporting The Salty Mamas!
Using The Lorax for Earth Day Activities
It's up to you when to use this activity, of course. It's a great fit for Read Across America Day, Earth Day, or just a random Wednesday.
But with lots of environmental tie ins and a message about protecting our planet, this truffula tree art project is a perfect fit for Earth Day. Kids will "replant," or "rebloom" the truffula trees from the story.
Do You Need the Truffula Tree Printable?
Well no, you don't. It'll sure make life easier, but you can make do without it. You can use all kinds of materials for your truffula trees. Striped paper straws could be the tree trunks, and you can create backgrounds with crayons or Kwik Sticks on your own.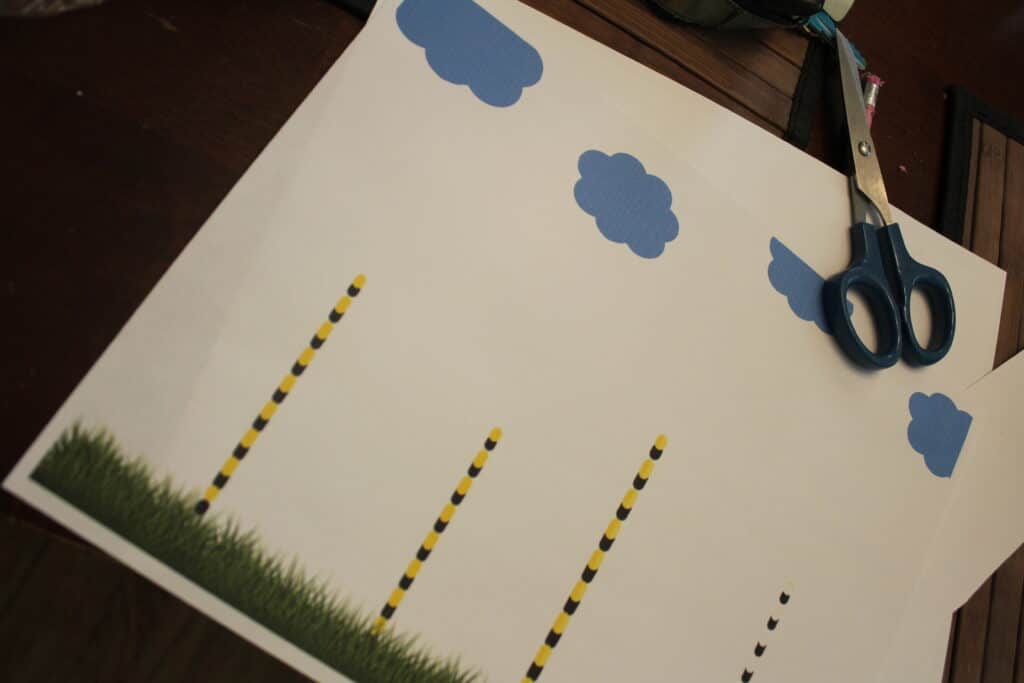 I'm gonna be honest though- on this day, we were in a rush. I wanted a printable to get them started and give them structure.
Download the truffula tree printable, and print a copy for each child.
Get your free truffula tree art project printable here!
Gather Your Art Materials
There are lots of creative ways to encourage your kids to "rebloom" their truffula trees.
Here are some of the art supplies you might consider using:
Paint (thinned out and blown with straws, see below)
Glitter Glue
Crayons or markers
Tissue Paper
Truffula Tree Blow Art
For our first attempt, we got out the paints and straws. First, put a small amount of paint in a bowl. Add water a 1/4 teaspoon at a time until the paint consistency is thin and watery.
Using a small spoon or eye dropper, put a small amount of paint about a half inch above each truffula tree stem.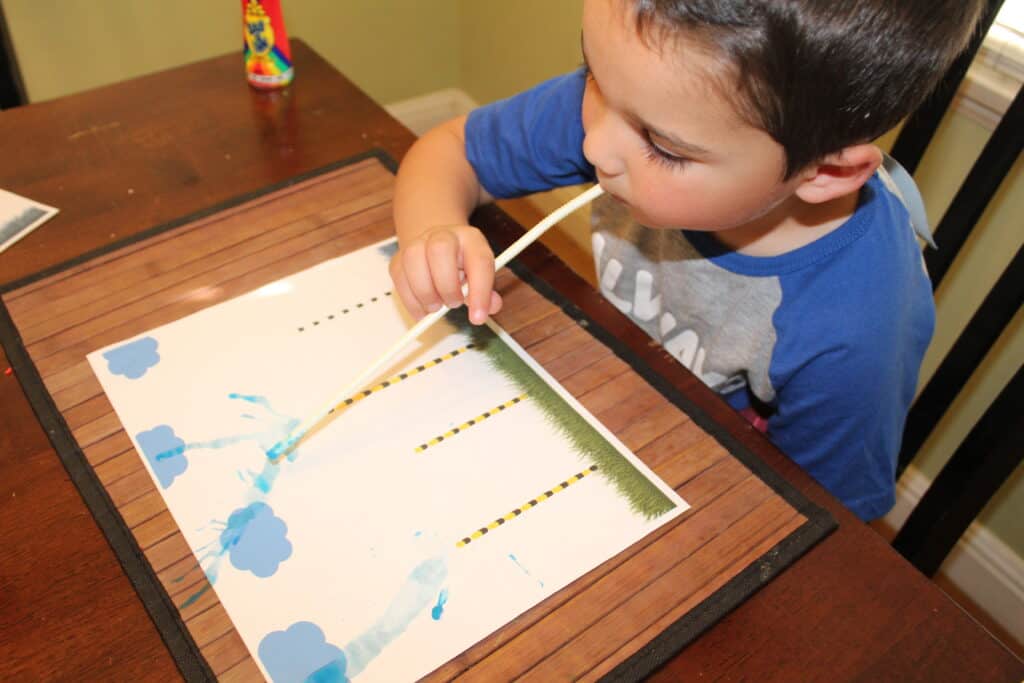 Give kids a paper straw (another opportunity to talk about being eco friendly!) and encourage them to move the paint with a straw. You can let them figure it out on their own, or show them how to blow air through the straw towards the paint, moving it into small paint spikes.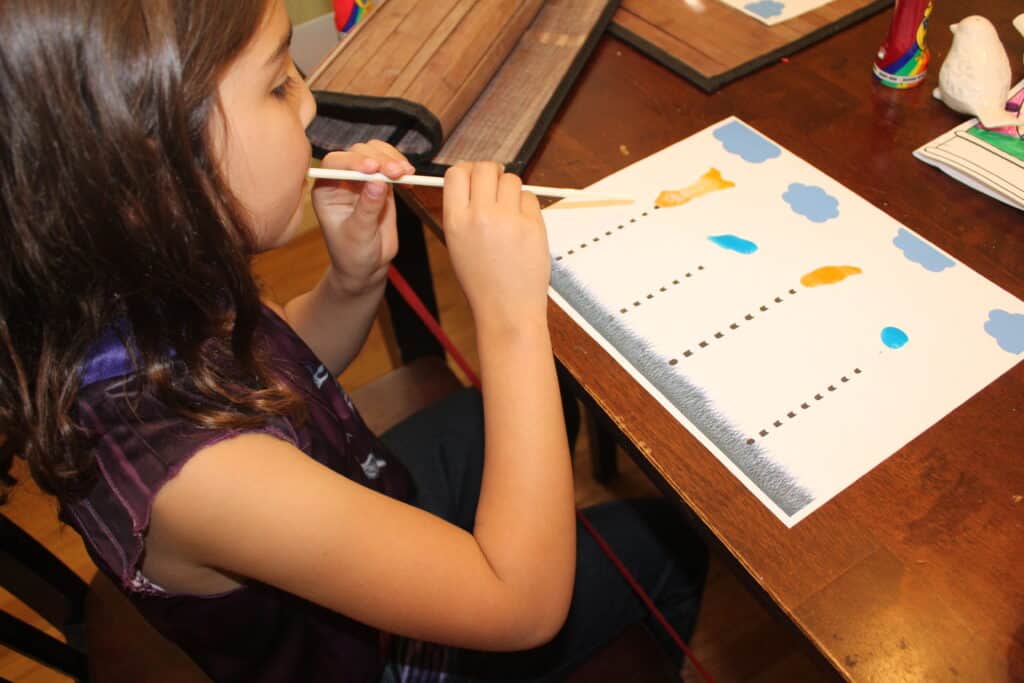 Rotate the paper as you go, creating a circle shape made of paint spikes.
Change Up Your Art Supplies
My son really enjoyed the blow art approach, but my daughter, a first grader, wanted the truffula trees to look more like they did in the Lorax.
We printed her a fresh new copy, and she experimented with dot markers. She was able to achieve that fluffy look much easier by using her dot marker.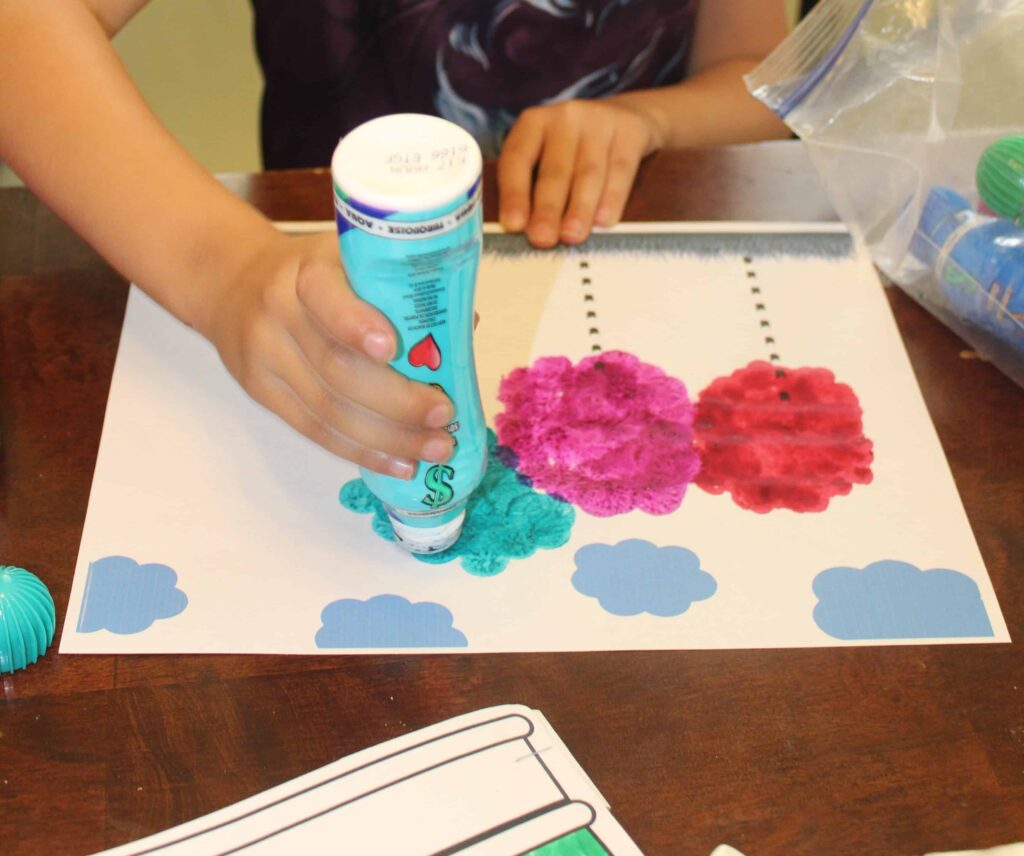 Challenge your kids to make several versions of their truffula trees, using the art materials of their choosing. It'll help extend the activity, and give you a chance to talk about how different media affects the outcome of a project. (If you're not an art-teacher-geek type like I am, feel free to skip that chat!)
Other Lorax Preschool Activities
While your art dries, here are some other ideas for how to learn more about The Lorax and being eco-conscious with your kids:
You can also celebrate by planting seeds in your yard, picking up litter in your local park or beach, or finding another way to help take care of the environment together.
*******
With very little prep and lots of colorful fun, we just know your preschoolers will love this truffula tree art project. What materials would you use to make your trees?
Looking for more art projects to do with your preschoolers? Head here next-