Wondering what the best books about transportation for toddlers are? We've got a selection of fantastic toddler books about vehicles to fit with your preschool transportation theme (or just get your car and truck loving toddler or preschooler excited about reading!)
Reading is important, but sometimes it's hard to hold the attention of our littlest learners. Keep your toddlers engaged with books on their favorite topics.
Use their unique interests (obsessions? In our house, it's more like obsessions!) to capture their attention.
Here are some of the best books about transportation for toddlers and preschoolers. We know your vehicle loving kiddo is going to love them as much as ours do!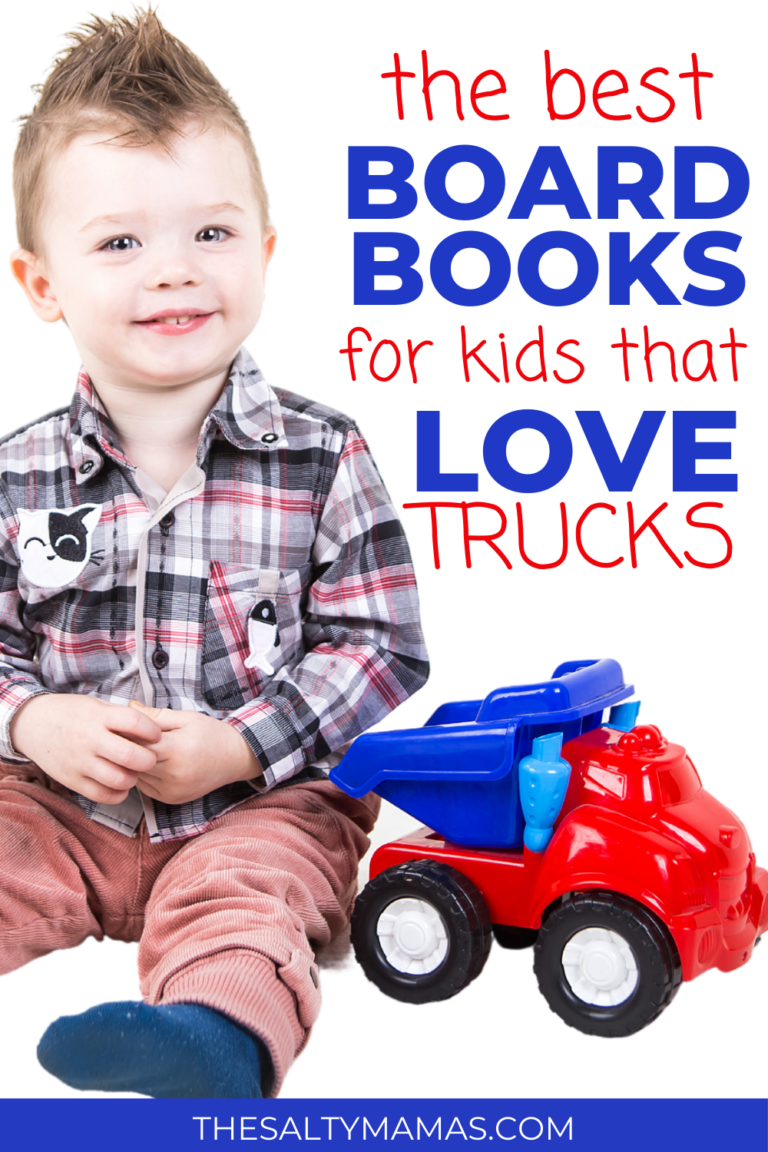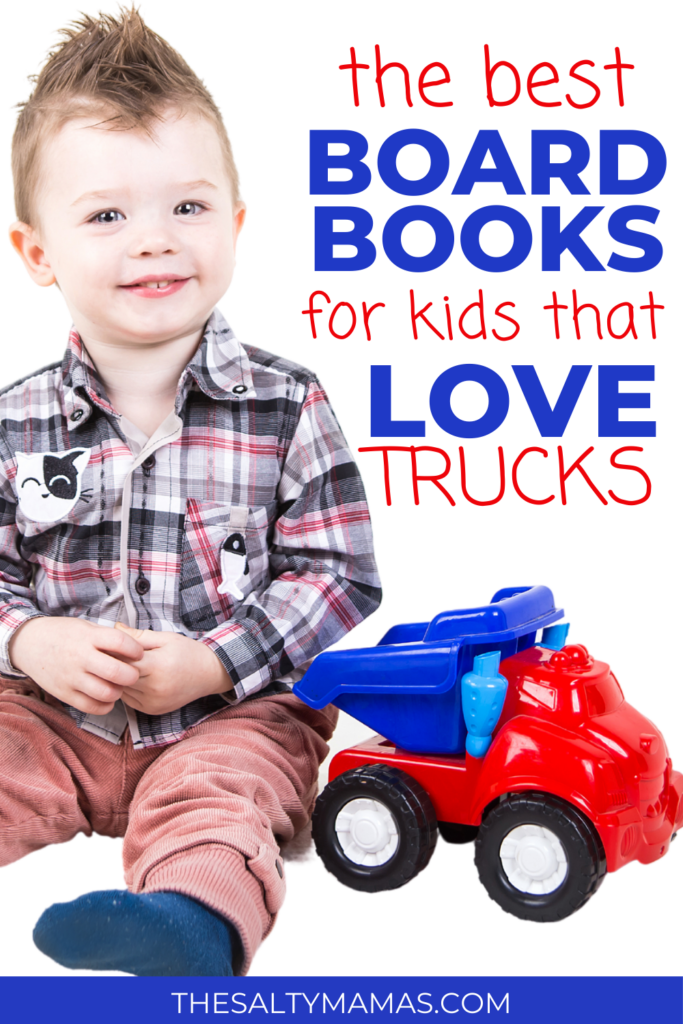 This post contains affiliate links. You can read more at our disclosures page. Thanks for supporting The Salty Mamas!
The Best Books About Transportation for Toddlers
Toddlers love to be hands on with their books, and these books about transportation for toddlers fit the bill. With short, repetitive text and predictable stories, your child will learn all about reading AND their favorite vehicles at the same time.
Our criteria for the list is simple. Board books about transportation have to have bold, colorful illustrations. They have to be short and sweet. And they have to have at LEAST a 4.5/5 star rating on Amazon, to make sure they have broad user appeal.
We think your transportation loving toddler is going to be just as obsessed with these books as they are with their toy trucks and hot wheels!
Toddler Books About Things That Go
If your child loves anything with wheels, these broad themed toddler books about transportation are for you! They have a great overview of all different vehicles, and your toddler or preschooler will learn all about the different types of transportation, what they do, and even the sounds they make!
With tabbed sections and real-life photos, your vehicle lover will learn a ton from this picture-packed board book. This is a board book about transportation in general, but you can also grab a tabbed board book about cars or a board book that focuses on trucks and diggers, too.
Roger Priddy just understands kids (he features heavily in our toddler sticker book round up!) and this lift the flap book is no exception. It's got boats, planes, and all sorts of vehicles for your transportation loving toddler.
This transportation board book for toddlers is simple, bright, and interactive- exactly what's needed to hold your young toddler's attention! They'll help you make the sounds as you turn the pages. It's sure to become a favorite at your house!
Your toddler loves things that go, and so does the pigeon! This is a fantastic introduction to everyone's favorite Pigeon (he also loves to drive the bus, so check that one out next). He's VERY silly and lots of fun, and we think your kids are going to love him.
Construction Themed Board Books
Is your child really into construction vehicles in particular? These construction themed books for toddlers have all the diggers, bulldozers, and cement mixers your little vehicle lover could dream of.
This sweet book tucks each of your child's favorite construction vehicles into bed. Your little vehicle will love it (and so will you!)
We just love the rhythm Sally Sutton uses, which makes reading this book to your littles MUCH more fun. And they'll love the bold illustrations and construction themed sound effects. Expect this one to be on read on repeat!
Dig: Peek-a-Flap by Jaye Garnett
Dig has a WHOLE lot of information packed into one super fun little book! Kids will love lifting the sturdy flaps, and you'll love the diversity of the equipment operators.
Each piece of construction equipment gets their own special (fun to read!) poem in this fun little board book. The illustrations are spot on, but we think you'll love the rhythms of the words, and the thoughtfulness of the question, "which piece of equipment would you want to be?" It can really help guide your child's pretend play!

Toddler Books About Trucks
With lots of hands-on, lift the flap fun, your toddler will love to engage with this toddler books about trucks (LOTS of different kinds!)
Your child may love the cute pickup truck and fun farm animals, but you'll love the special message about working together and helping each other out.
This book is all about the real life photographs. The interactive questions asked on each page will keep your toddler interested and engaged. If you're looking for a story, you won't find it here, but we bet your transportation loving toddler will be all about the images.
My vehicle obsessed toddler LOVES an interactive book. These sliding tabs are a fun twist on traditional "lift the flap" books, and will keep your curious toddler engaged with guessing what's in each truck (and showing off their memory skills after the millionth read or so)
*******
These board books about transportation for toddlers are sure to light up your little vehicle lover's eyes, and will soon become frequent repeats at your house. But with rhythmic words and bold illustrations, we don't think you'll mind reading them again (and again. and again) either.
Is there a book we missed? Tell us your favorite in the comments!
Looking for more great transportation themed activities? Head here next-