If you're looking for the perfect summer dessert recipe for your latest BBQ, you can stop looking now. You've found it. These sweet little Brownie Ice Cream Sandwiches never fail to bring the Oohs and Aahs, and they are crazy simple.
Better yet, they are made ahead of time and pop out as individual desserts, so there's no cutting a cake or hearing people ask for a "small slice of pie- no maybe a little bigger than that- okay now it's too big." Which Drives. Me. Bananas. So all you've gotta do is pass these bad boys around your party and then you're free to accept all the compliments (and eat all the Ice Cream Sammies).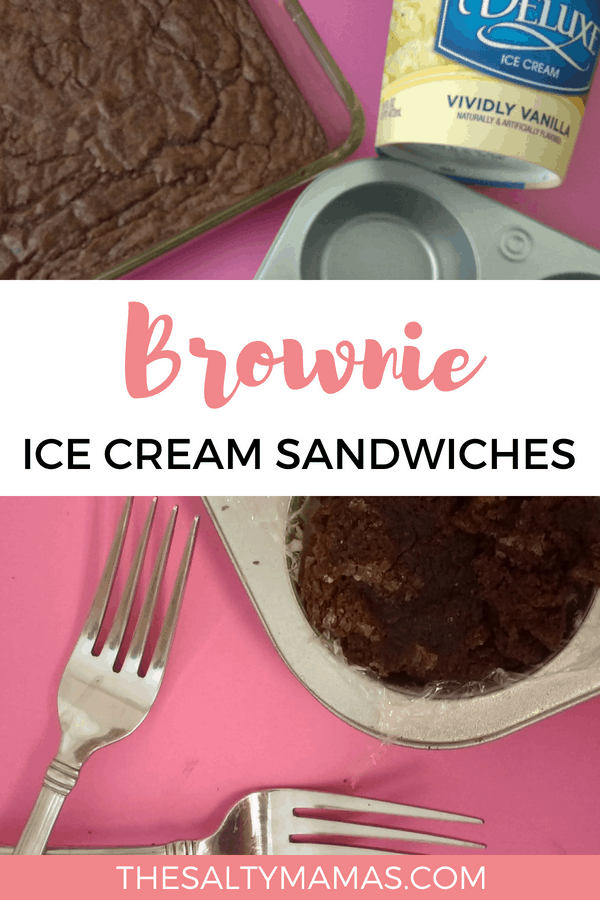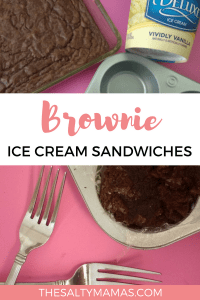 How to Make Brownie Ice Cream Sandwiches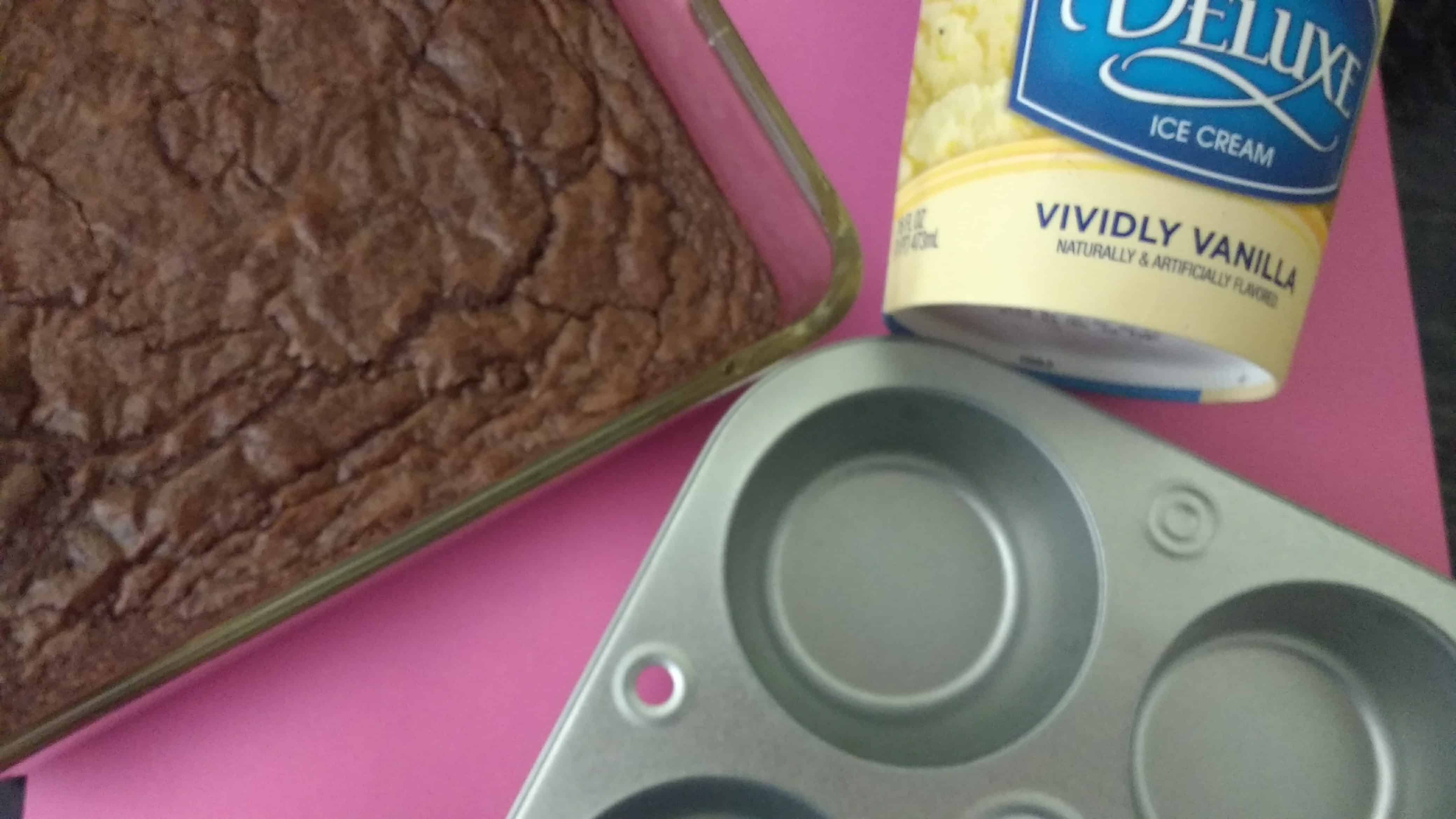 Prepare and bake a 9×13 size batch of brownies. Any moist recipe will do (sorry if you hate that word, but there's no appropriate substitute), but I use a box mix because EASY.
Line a cupcake pan with Saran Wrap (please don't skip this step. You'll hate yourself for it when it's get-them-out time).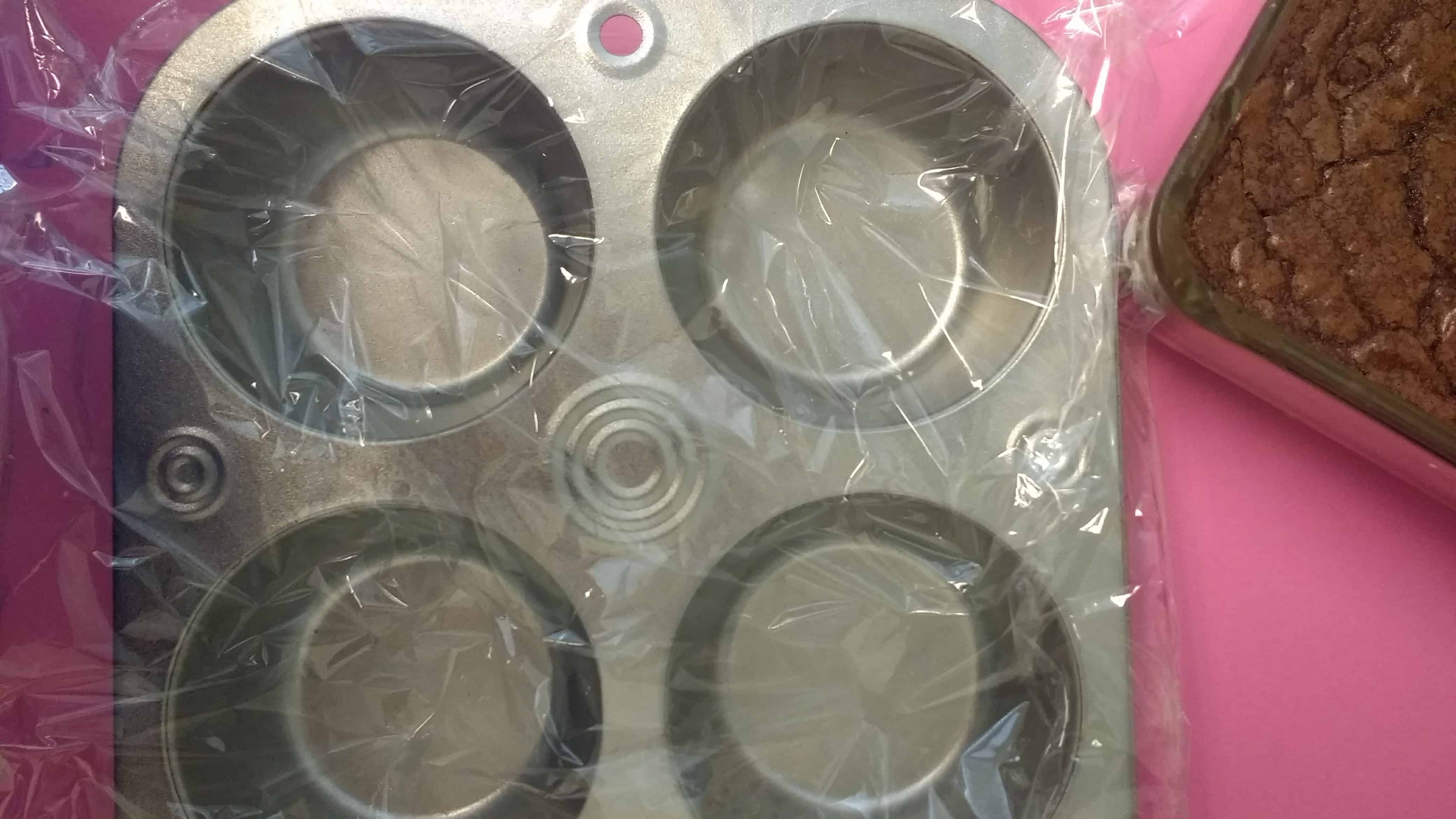 Put your ice cream on the counter to soften.
Get a little handful or spoonful of brownie and mush some into each cupcake space. Don't use more than half of your brownies to do this step, or you won't have enough left to do the bottom of the sandwich.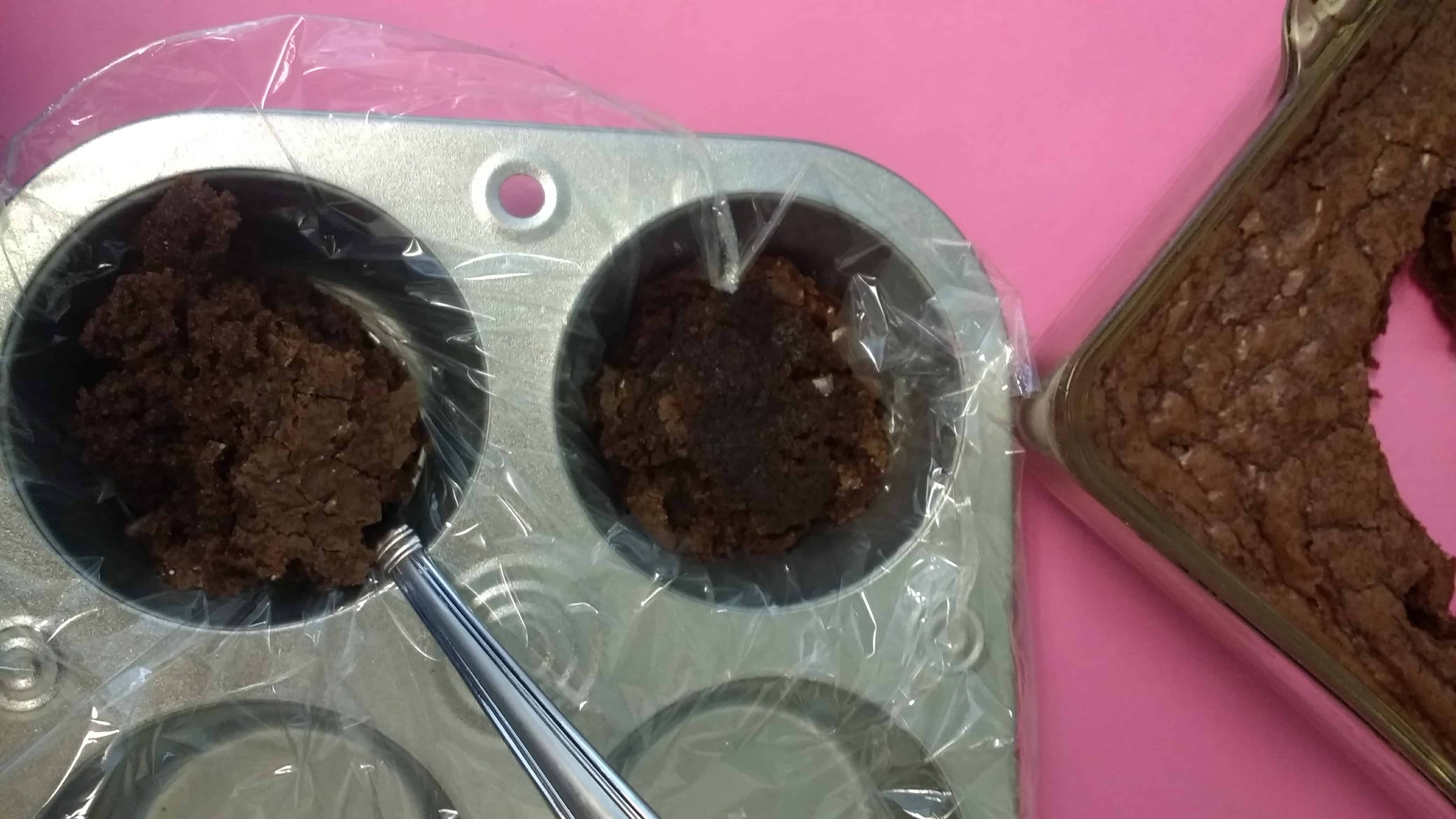 If you have a cookie cutter (or even a glass) that is a similar size to your cupcake pan, you can simply cut out a circle with the cutter. Place it into the bottom of the pan. This creates a much neater look.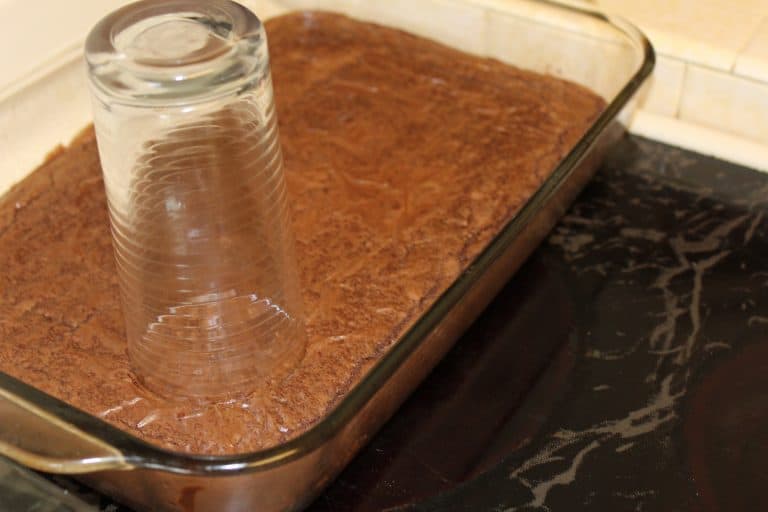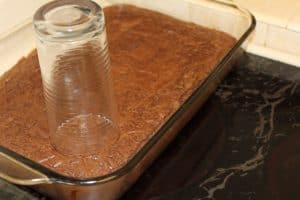 Top with vanilla ice cream. Put cupcake pan in freezer to harden for twenty-thirty minutes.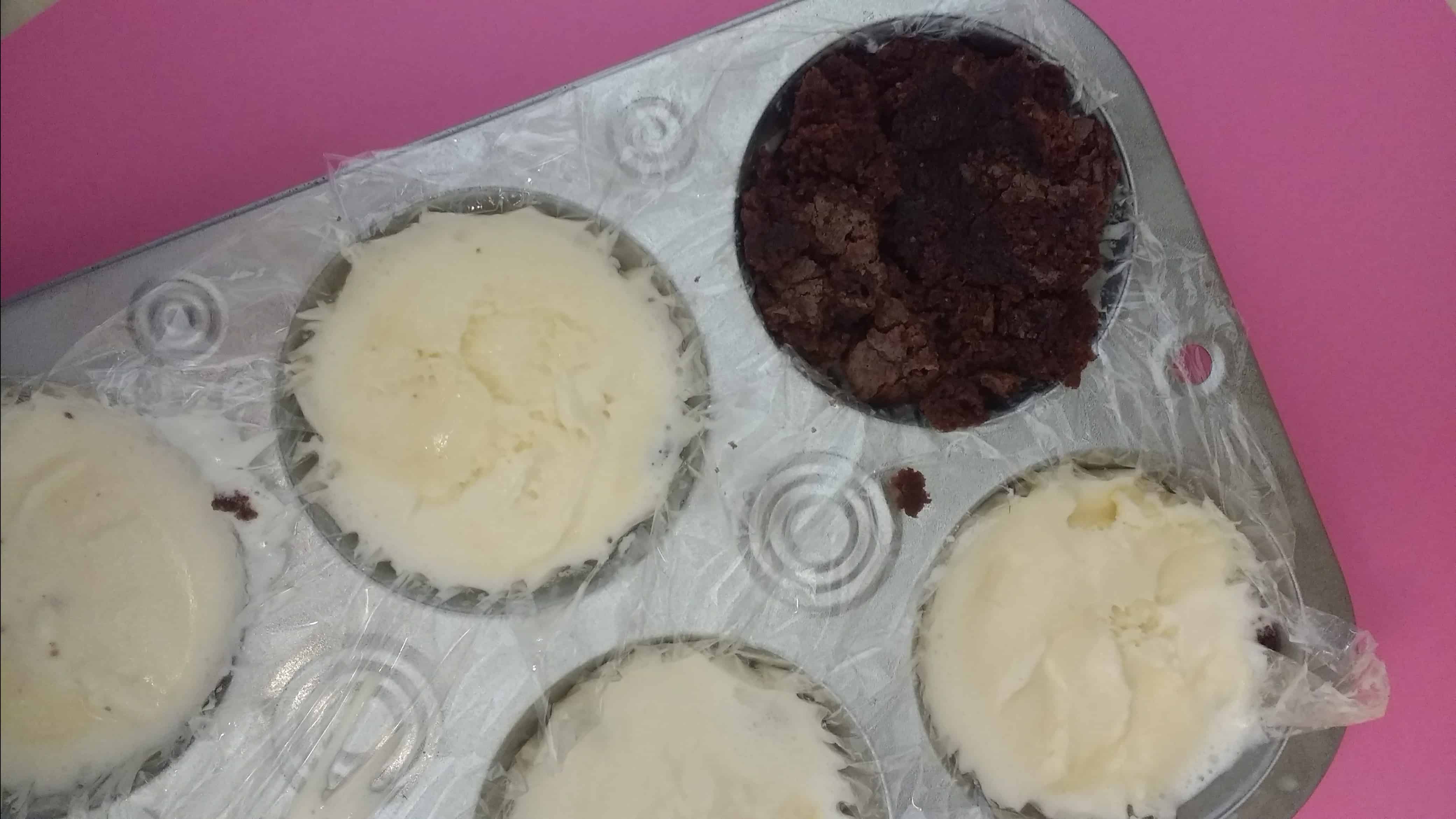 Remove pan from freezer and top with remaining brownies. It should form a little ice cream sandwich.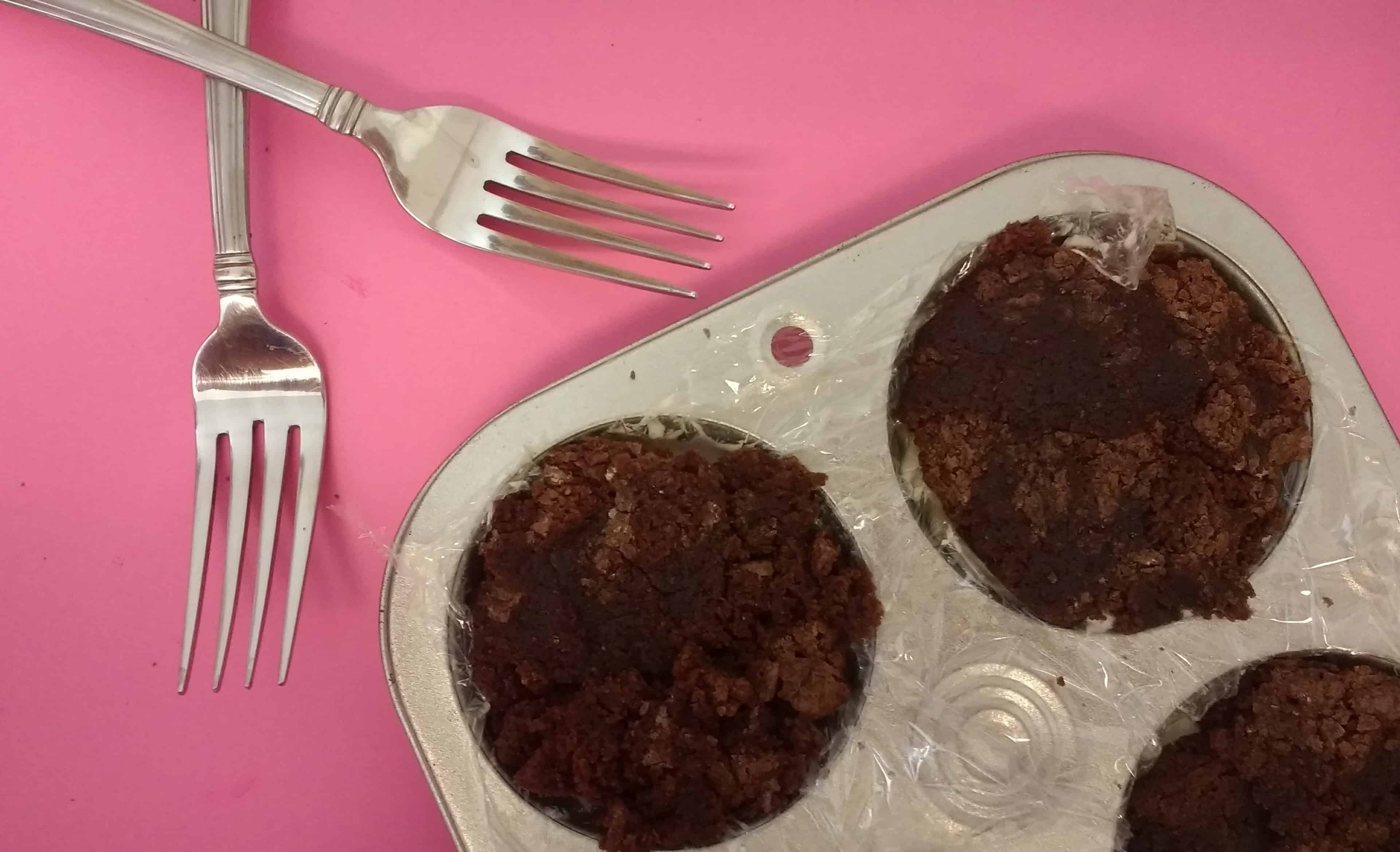 Return to freezer until fully frozen. Lift the Saran wrap and remove the ice cream sandwiches from the pan. Place on a plate and keep in freezer until ready to serve.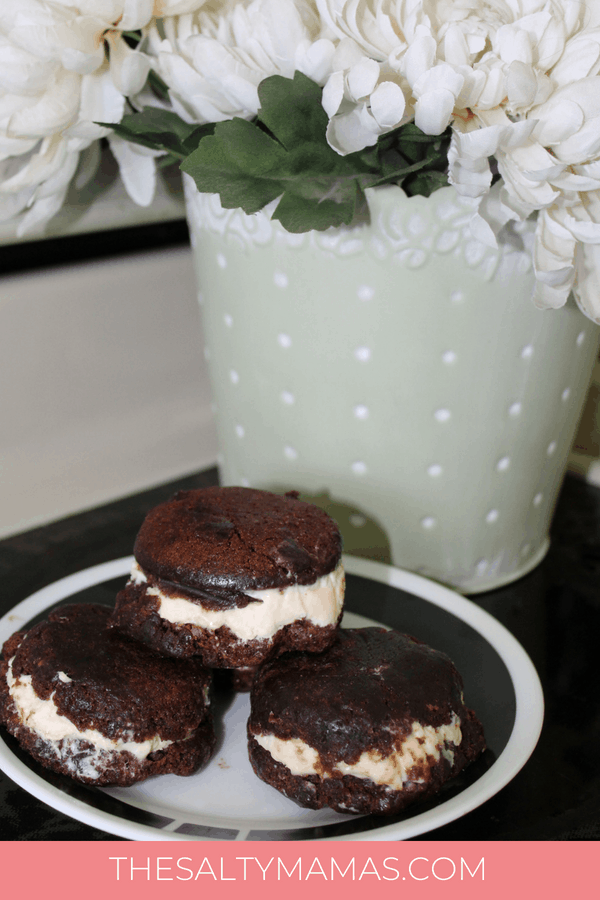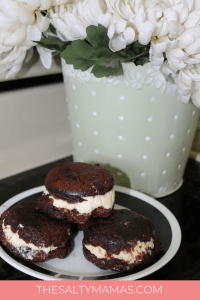 Try not to eat them the entire BBQ dessert recipe before your guests arrive.
*******
Brownie Ice Cream Sandwiches
Brownie Ice Cream Sandwiches
Makes 6-8ish
Ingredients:
One batch of brownies, 9×13, fully prepared
Half gallon vanilla ice cream
Prepare a batch of your favorite brownies (9×12 size) according to the recipe (or box).
Line a cupcake pan with saran wrap. Place your ice cream on the counter so it can soften.
Using a small spoon (or your hands), place a small amount of brownies into the bottom of each cupcake space. It should come about a third of the way up for each cupcake area.
If you have a cookie cutter or glass that fits into your cupcake pan, you can cut out circles of brownies instead. This will create a neater-looking final product.
Fill the next third of each opening with softened ice cream. Place the cupcake tin into the freezer for about twenty-ish minutes so it can harden again.
Top the ice cream with another layer of brownies. Return to the freezer until frozen again.
Remove from the pan and enjoy!