This post includes affiliate links in addition to a giveaway provided by Chrysalis Beauty Co.  The Salty Mamas may make a small commission from items purchased after clicking through the links. As always, the thoughts and opinions expressed here are our own. Thank you for supporting The Salty Mamas!
I know there are some fabulous mamas out there, but ladies, I am not one of them. Sure, I used to spend big money on make-up back in the day. But those days are loooong gone, and I've spent years and years with the same routine- drug-store foundation, drug store eyeliner, drug store blush, and LOTS of drug-store mascara. I just didn't have the time, the energy or, frankly, the money to put towards my day to day look.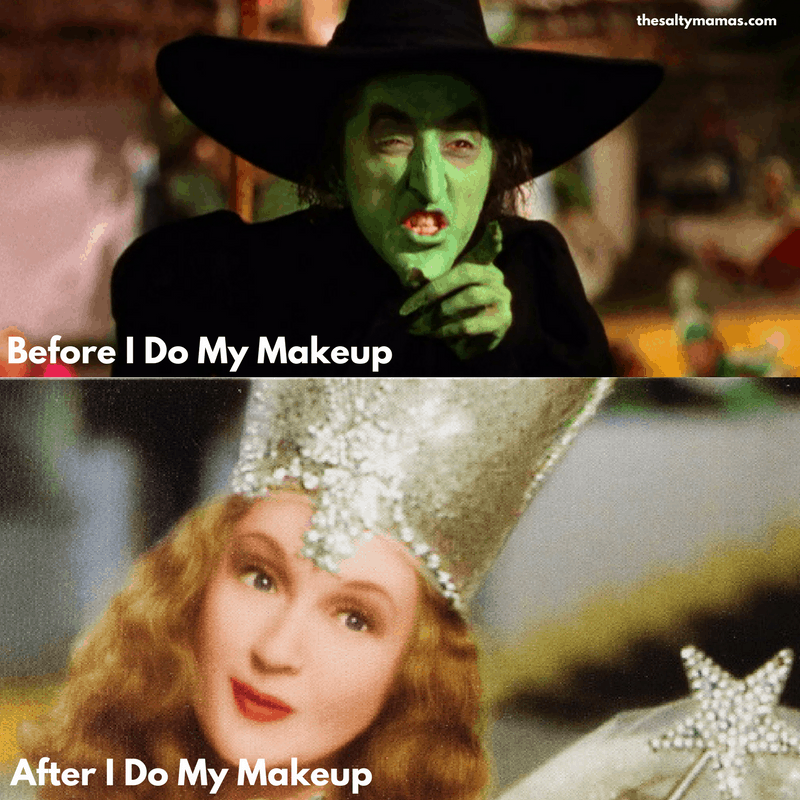 And then my son spent five minutes as a model, and, as a result, so did I.  And I received two glorious makeovers as a result. I wasn't the focus of the shoot, so my makeup was light, natural, and simple. But I still felt like a million dollars, and decided I wouldn't wait until the next photo shoot to find that oomph again, but that I would find it on my own (which, thank goodness, as there was no next shoot).
I was lucky enough to stumble upon Mama's Beauty Bar, a Facebook group run by a kind, funny, and talented makeup guru by the name of Beth Griffin. Beth is the owner and operator of Chrysalis Beauty Co. One facet of her business is a makeup line offered up by Younique, a company that offers incredible mascara, lip products, and other makeup. I thought I wasn't ready to take the Younique plunge, but I watched her incredible Facebook live videos, learned some tips and tricks, and my style started to evolve.  And when I won a Lip Bon Bon of my own? I realized that this makeup really was worth every penny!
So I adjusted my makeup budget a little. I did some serious Google Searches, and some serious trial-and-erroring, and stepped up my game by finding the best drug-store make up around (which helped me free up my budget for my favorite splurges from Younique).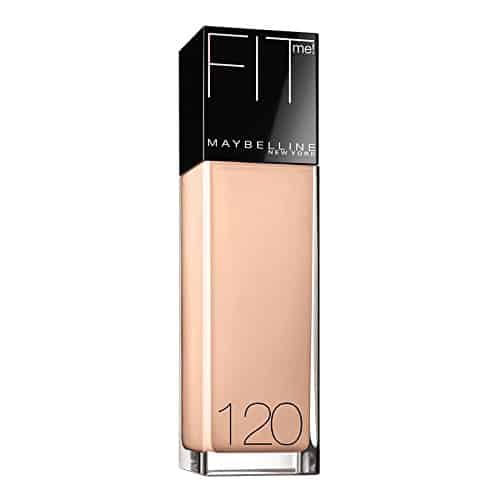 Maybelline Fit Me Dewy & Smooth Foundation, applied with this brush. A little goes a long way when applied with the brush, and it is everything it says it will be- full coverage, but with a little glow in the finish to leave you looking fresh and sunny.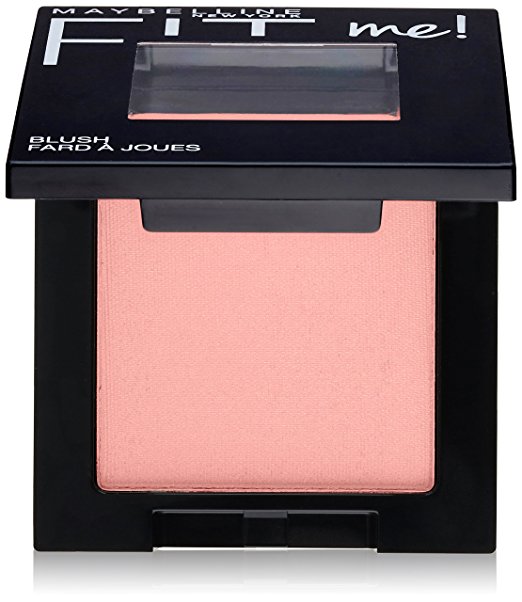 Maybelline Fit Me Blush– based on my face shape, the Make Up artist I worked with at the photo shoot gave me the suggestion to use only a bit of blush or bronzer low on the apple of my cheek.  After a little searching, I found this blush, which comes in a multitude of shades and adds just the right amount of color for some definition, without going over the top.

CoverGirl Outlast Mascara– While I use my Younique 3D+ Fiber Lashes Lash Enhancer for special occasions, I still prefer my old-school, orange-tube CoverGirl Mascara for the day to day.  I get it in ebony black, and lay it on thick in several layers. My mama always told me that a lady doesn't leave the house without her mascara on, and for the most part I follow her rule.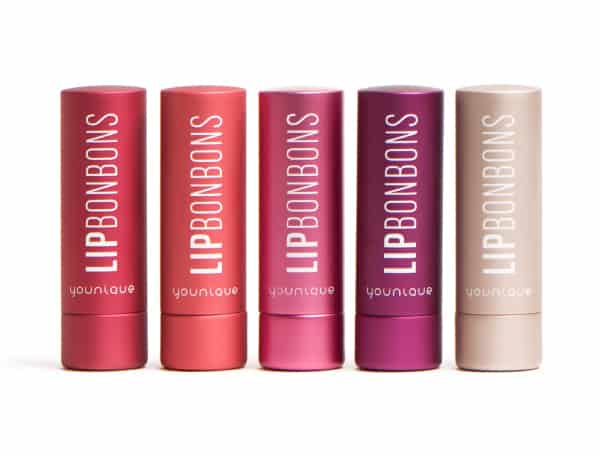 Younique Lip Bon Bon  from Chrysalis Beauty Co. I love the bold lipstick look when I see it on others, but for whatever reason it just doesn't work for me. The Lip Bon Bons are creamy, subtle, and leave your lips feeling fully hydrated, soft, and lush.  They come in five colors, and one of you lucky readers will be winning one of your own in Beth's favorite color.
Don't get me wrong, I'm still a model in name only, and only wear makeup about half the time.  But all I was really looking for was a way to look better when I wanted to do, and between Beth and that Hollywood Make Up artist, I found a way to do just that.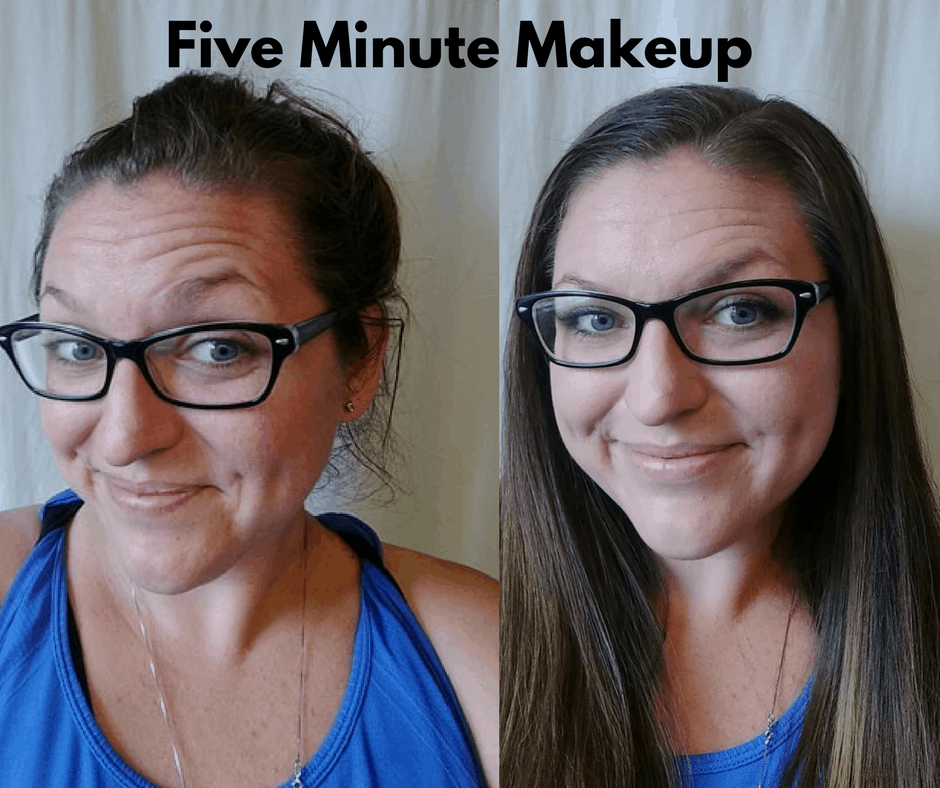 Looking to see the makeup in action? Check out our Five Minute Makeup Tutorial over on Facebook!