Forgot to grab a birthday card at the store? No worries- have your kids color the cards on their own! Grab these free printable birthday cards for kids to color and be on your way.
Okay, let's be honest- I have MANY wonderful qualities about myself, but I have two toxic character traits: I'm super forgetful, and I'm super cheap.
So 9 times out of 10, I have completely forgotten a birthday card to mail to a grandparent, celebrate dad, or bring to a kids' birthday party.
As a last ditch effort, I almost always have the kids make a card on their own. And over the years, I've spent more hours than I'd care to admit searching for free, printable birthday cards for kids to color.
So I finally gave up and made my own!
Scroll down for free, printable birthday cards that kids can color.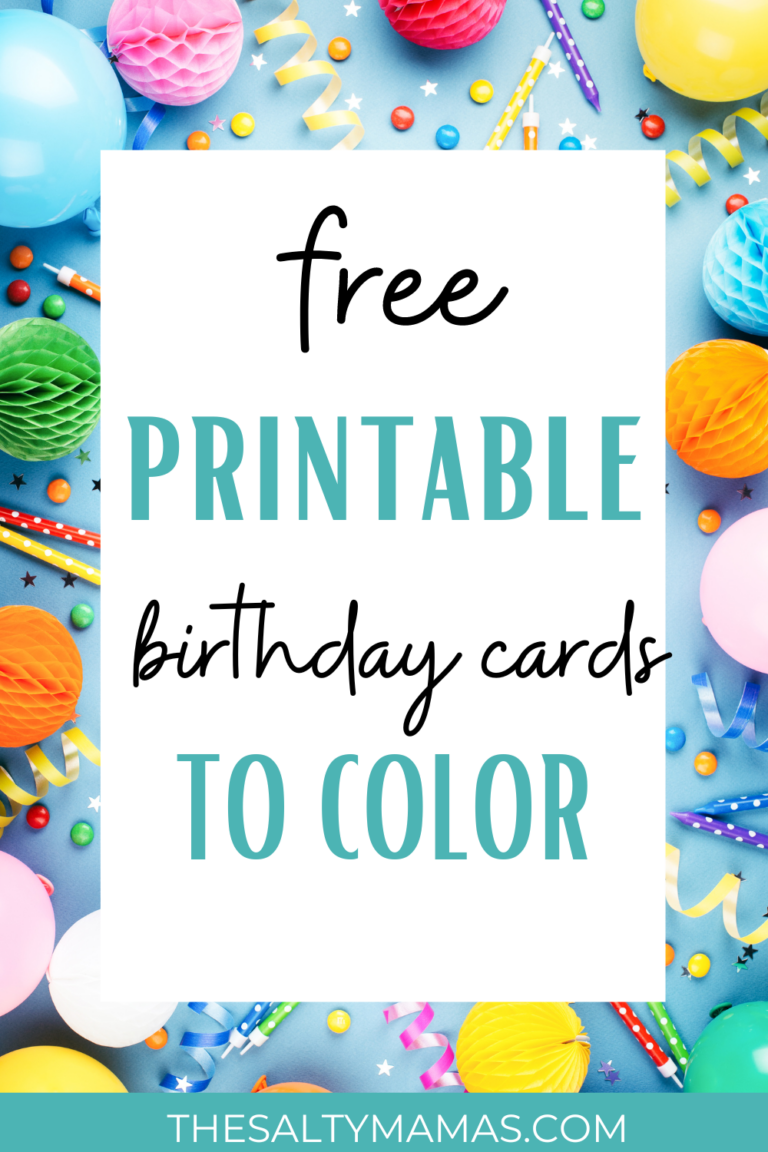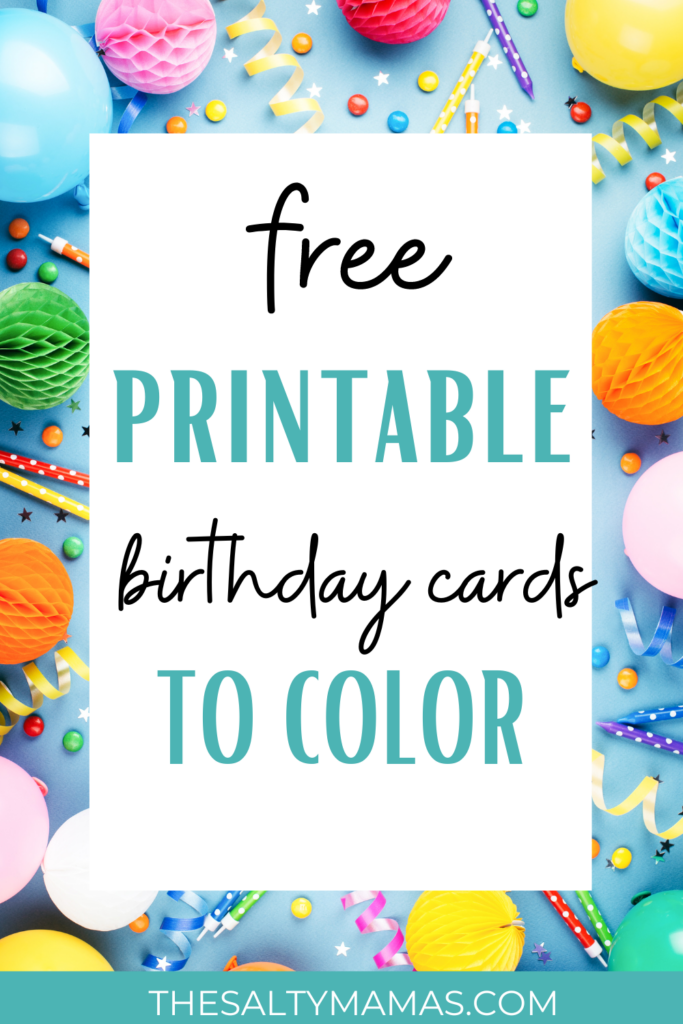 This post contains affiliate links. As Amazon affiliate, we may earn from qualifying purchases. You can read more at our disclosures page. Thanks!
Why Kids Should Color Birthday Cards
Okay, so first things first: WHY printable cards for kids to color for birthday parties. There are a few reasons why this is an excellent idea.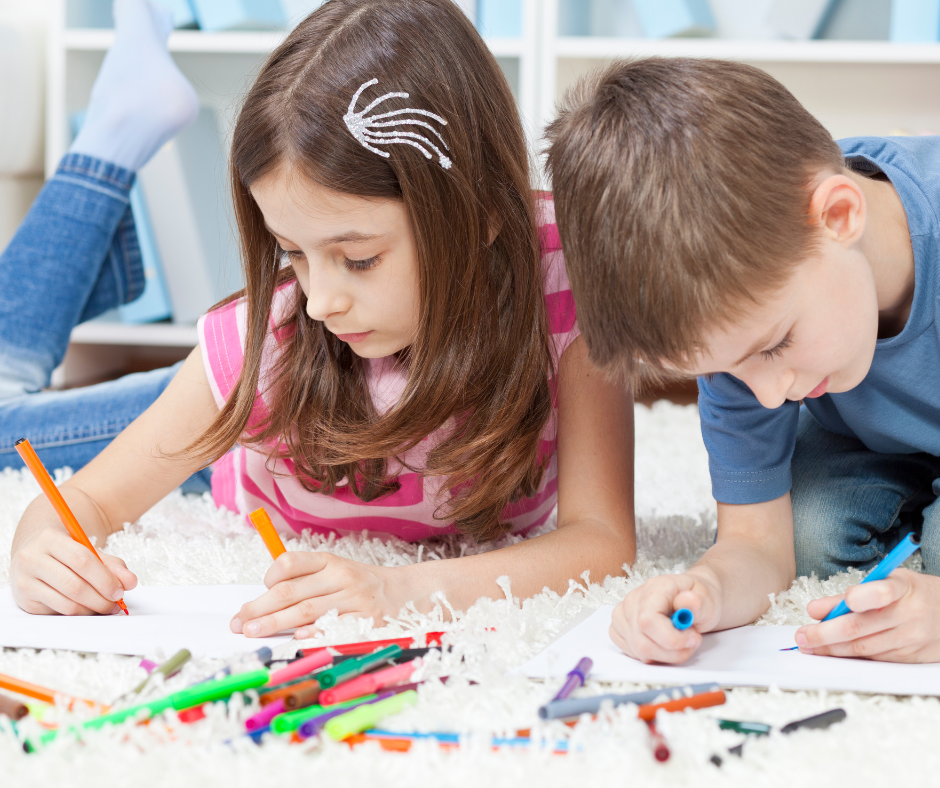 Coloring birthday cards saves money. We go into more detail in our post on how to save money on kids' birthday party gifts, but the gist is that it doesn't make sense to spend money on something someone is just going to throw away.
Handmade birthday cards are more thoughtful. It's nice to teach kiddos that we spend time on the people we love, and put effort into those relationships.
We don't always remember to get a card ahead of time. Cards are typically the least of my priorities on a busy weekend full of parties. I often just don't have them, and printable cards for kids to color are the fastest way to solve this problem.
Free Printable Cards for Kids to Color
If you find yourself in the place of needing a free printable card for kids to color (quick!) you're in luck. We have an adorable little printable card to color right here for you!
This free printable birthday card available for kids to color. It is simple and easy, and shouldn't take up much time.
You can download it here, or by clicking the image below: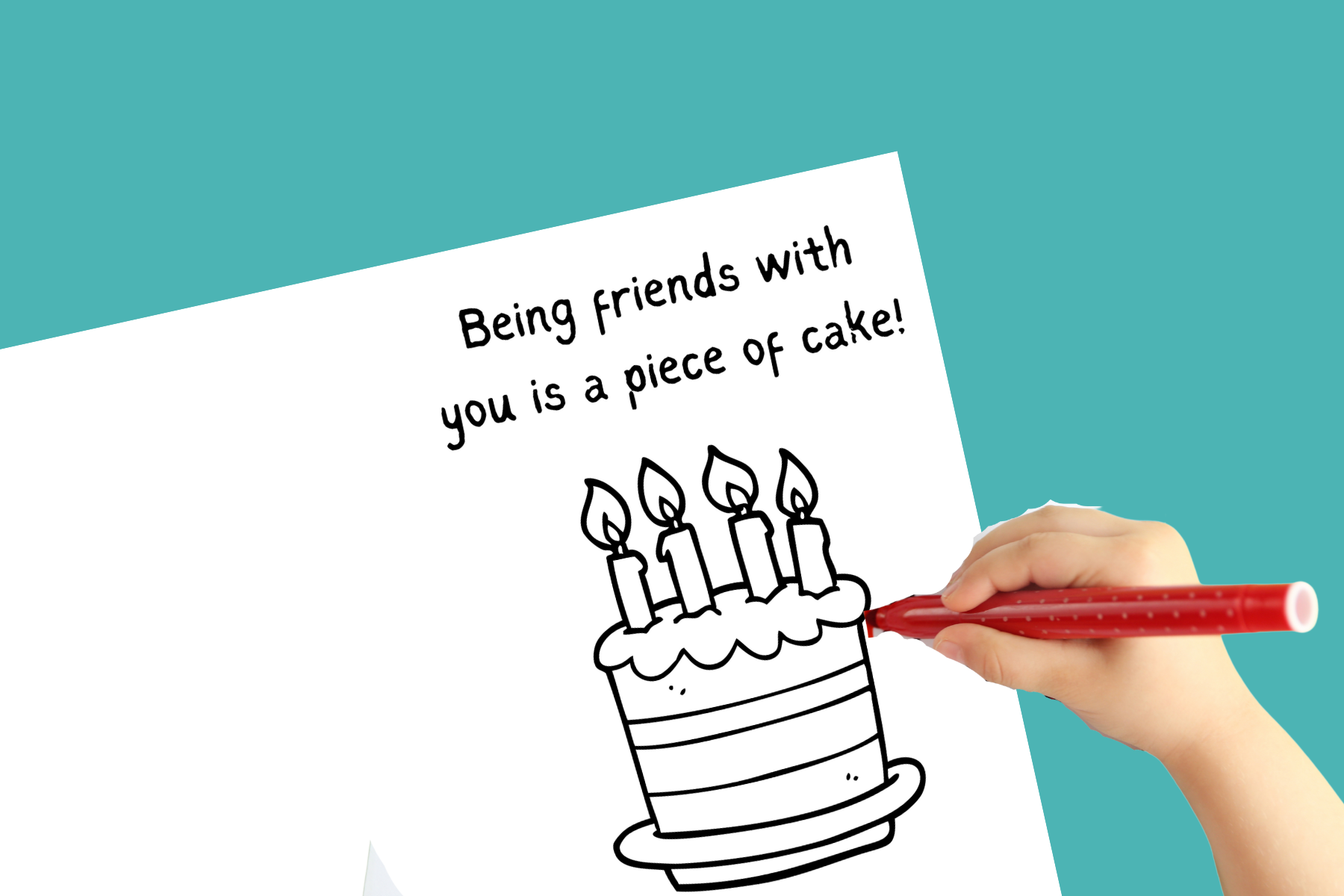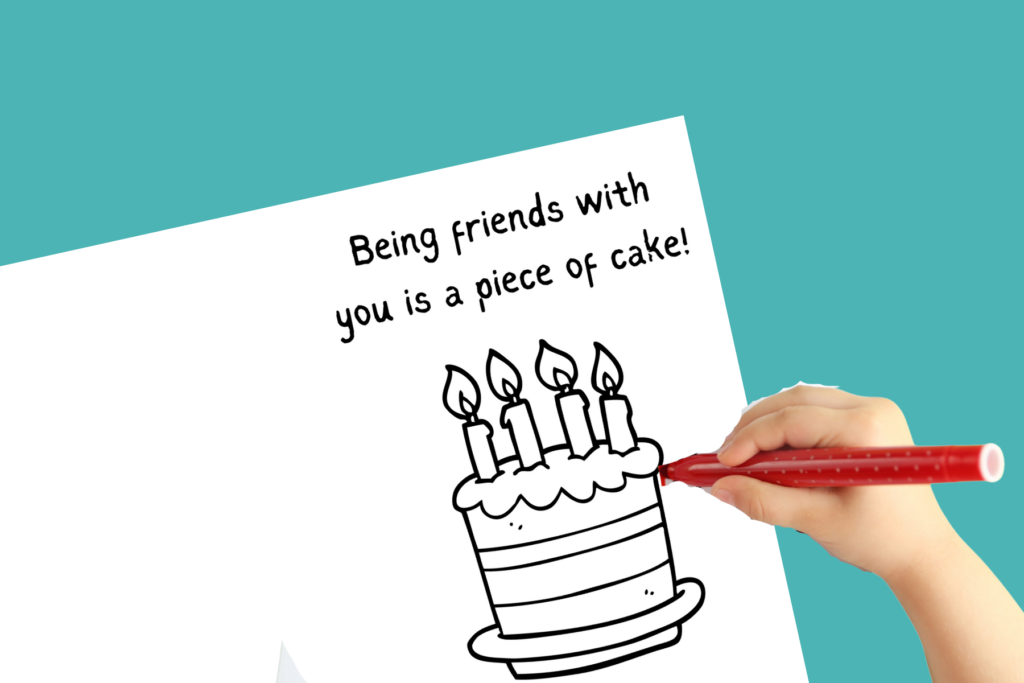 Just send it to your printer (we recommend the HP Instant Ink plan if you don't have it already- makes printing activities for kids so dang easy. First month free when you use our link), bust out the crayons, and you'll be on your way!
How to Print Your Free Birthday Card
Okay, so first things first: download the printable birthday card coloring page.
Then, you'll need to print it. If you don't have a two sided printer, you'll need to reinsert the page to get the double sided effect.
First, print page 1.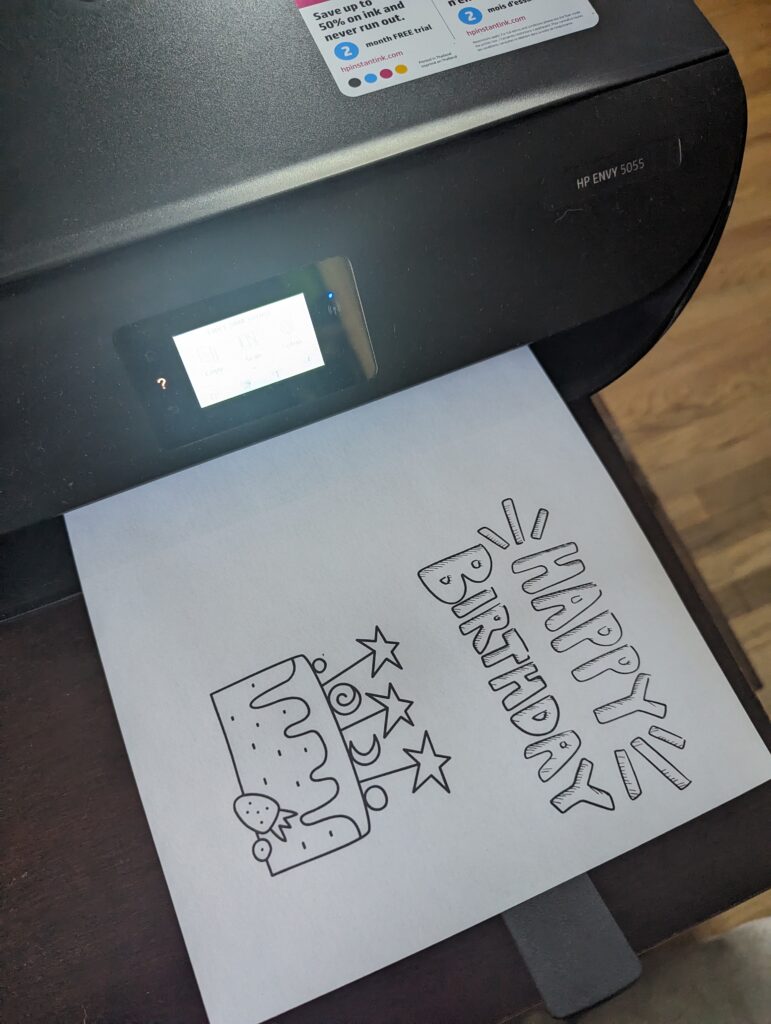 Then, pick up the page and put it back in the paper drawer, image side up. Exactly the way it came out! Don't rotate it or turn it.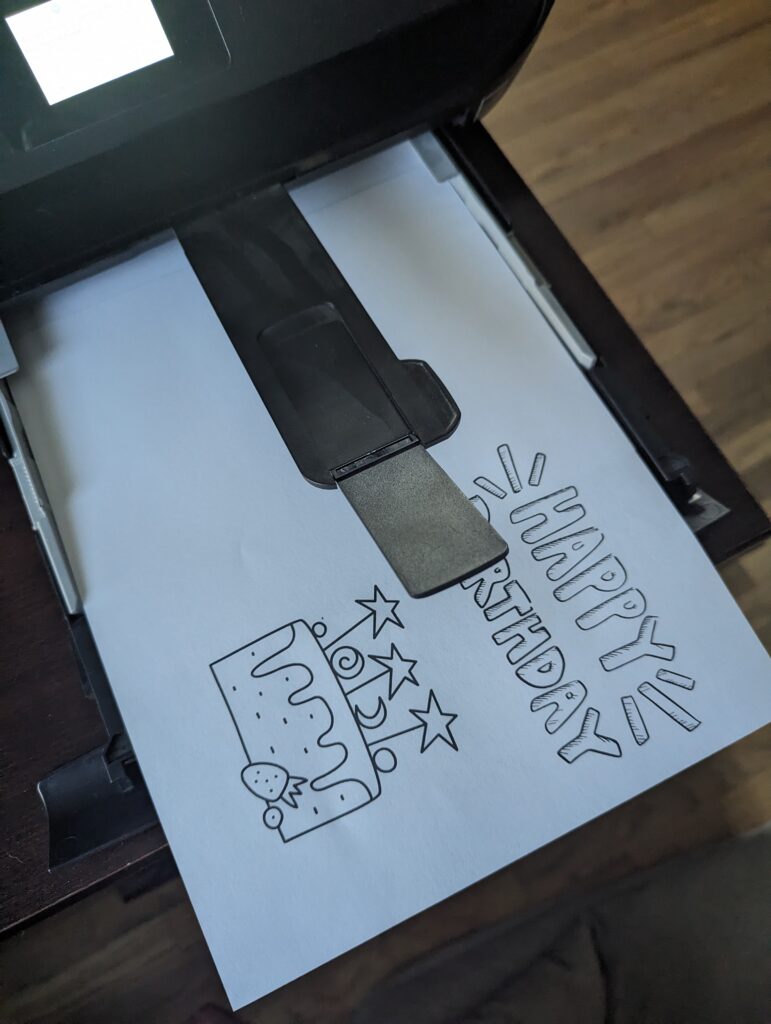 Print page 2. You should have a double sided image with both sides right-side up.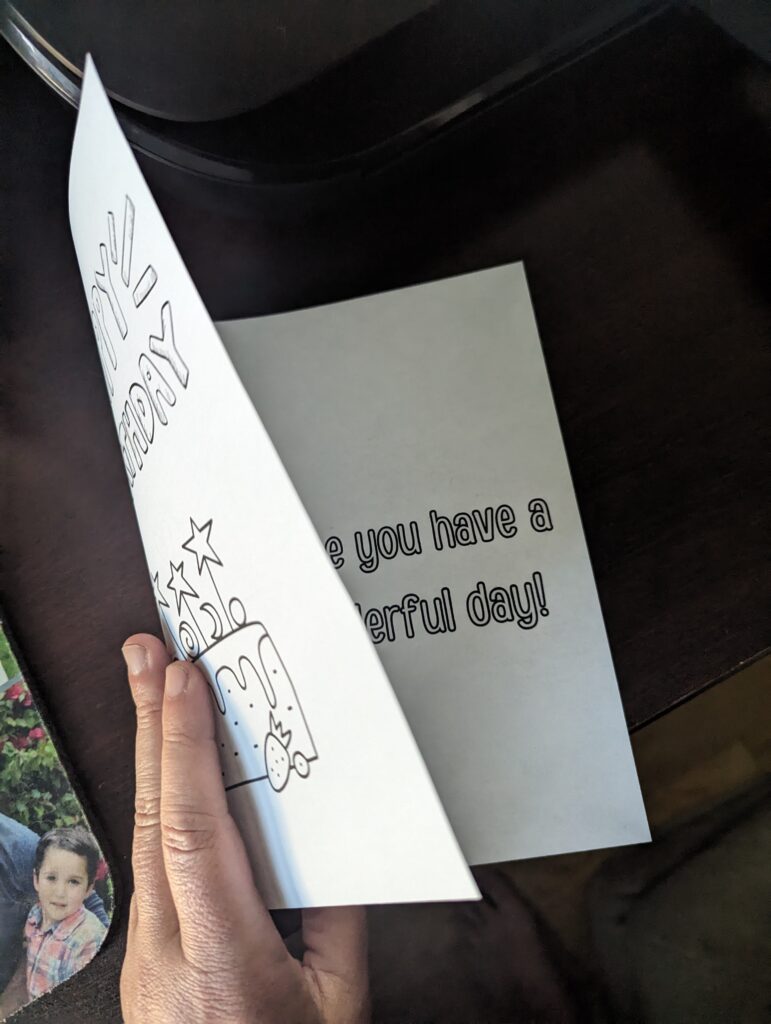 If this is all too complicated, just print page one and write something simple on the inside. Or you can just print both, fold them together, and staple. No one will really care, we promise.
Want More Free Printable Cards for Kids to Color?
If you want some more variety, check out our pack of printable birthday cards to color. It comes with several different styles of cards, so you can choose the one that works best for your kiddos (or the birthday person).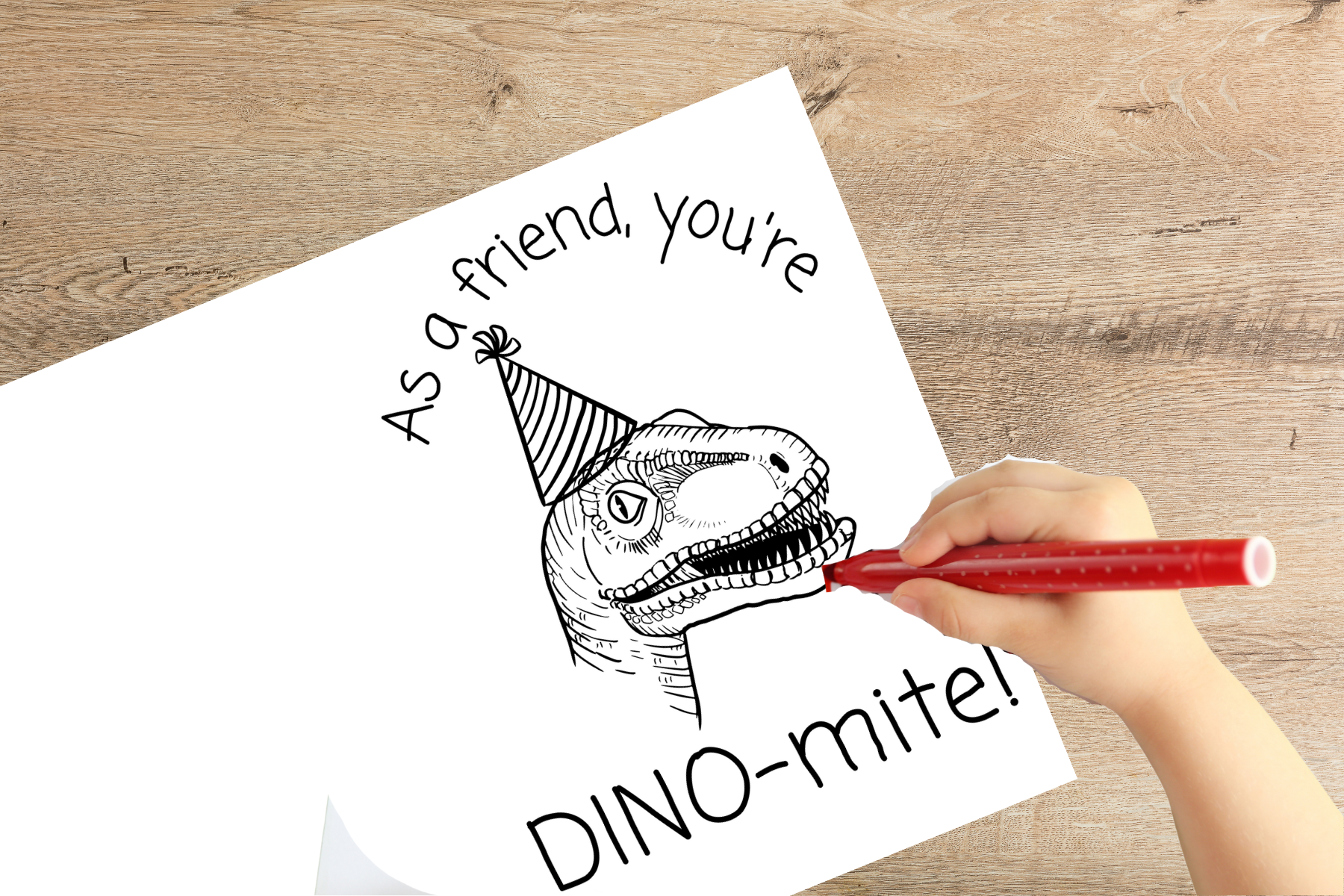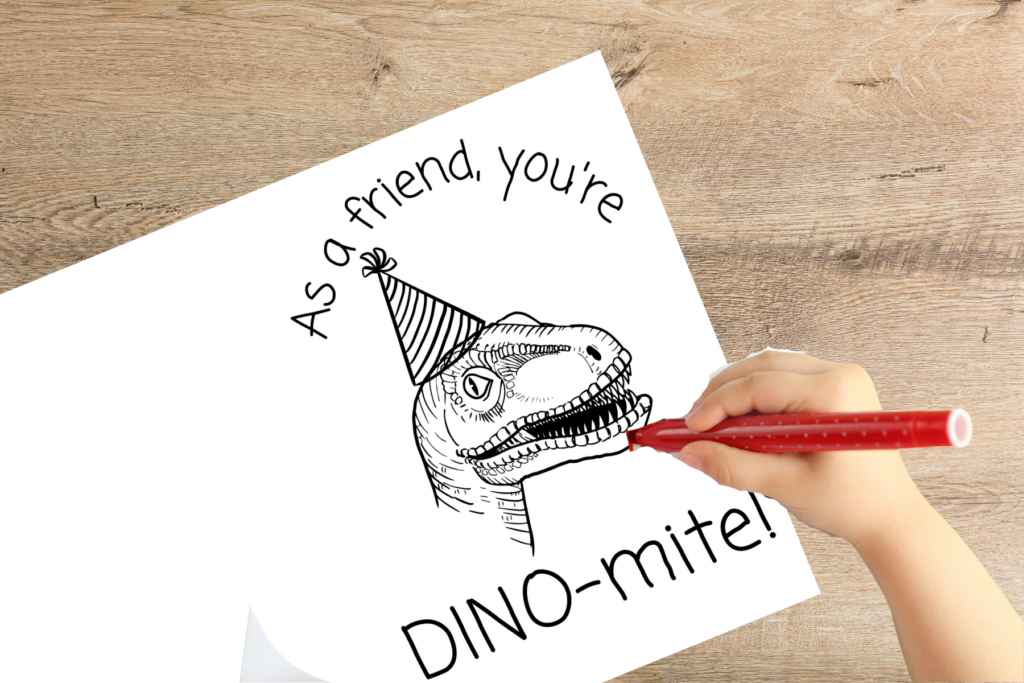 It comes with 10 styles of cards for just $2 (less than the price of one card at the store!). You can reuse them again and again for each party you attend.
---
So if you, like us, always forget a birthday card, grab our printable birthday card to color and set your kids to work. You'll be on the way to the party before you know it!
Looking for more birthday content? Head here next: