Sending your children off to elementary school for the first time? Don't panic- we've got the tips you need to help you learn how to prepare for elementary school as a parent to make the start of the school year go as smoothly as possible.
The first day of school is always daunting, no matter how old your kids are. But that FIRST first day of elementary school? Well, that's a whole other level of stress.
It can be incredibly hard to send your children to elementary school for the first time. There are so many things to buy, prep, and get ready for.
Luckily, we have a LOT of experience in that department. As a Transitional Kindergarten teacher (and mom of two elementary students!) I know exactly what it takes to get through the first weeks of school with as little chaos as possible.
Let's get started, and I'll walk you through the whole process of how to prepare for elementary school as a parent.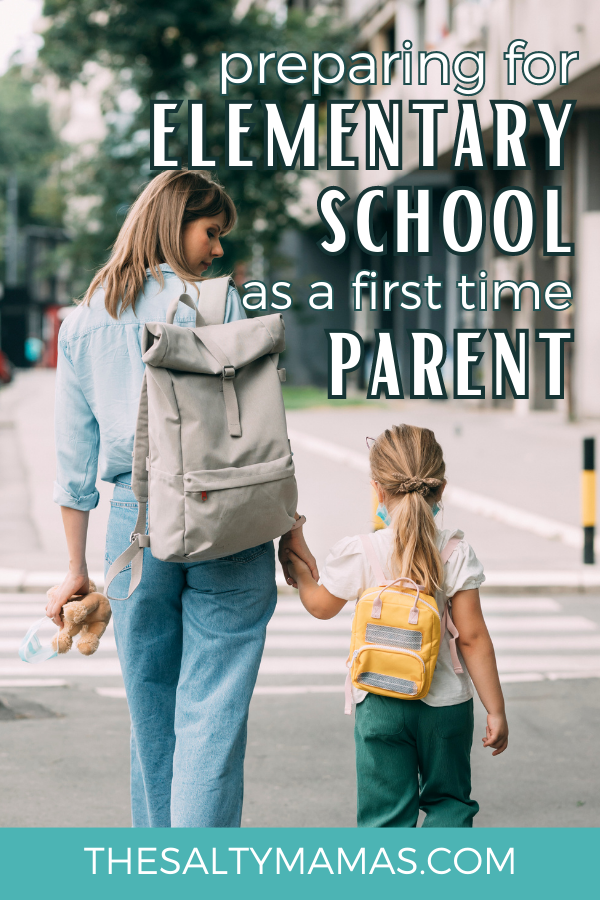 This post contains affiliate links. As Amazon affiliate, we may earn from qualifying purchases. You can read more at our disclosures page. Thanks!
How to Feel Ready for Elementary School
Listen, we don't know if you'll EVER feel totally ready for your kids to head off to elementary school. It can be emotional, scary, and totally overwhelming.
Please know that every mom since the invention of school has felt this way. (Even me- and I go to elementary school every day!) It might feel like a lot, but you will get through it.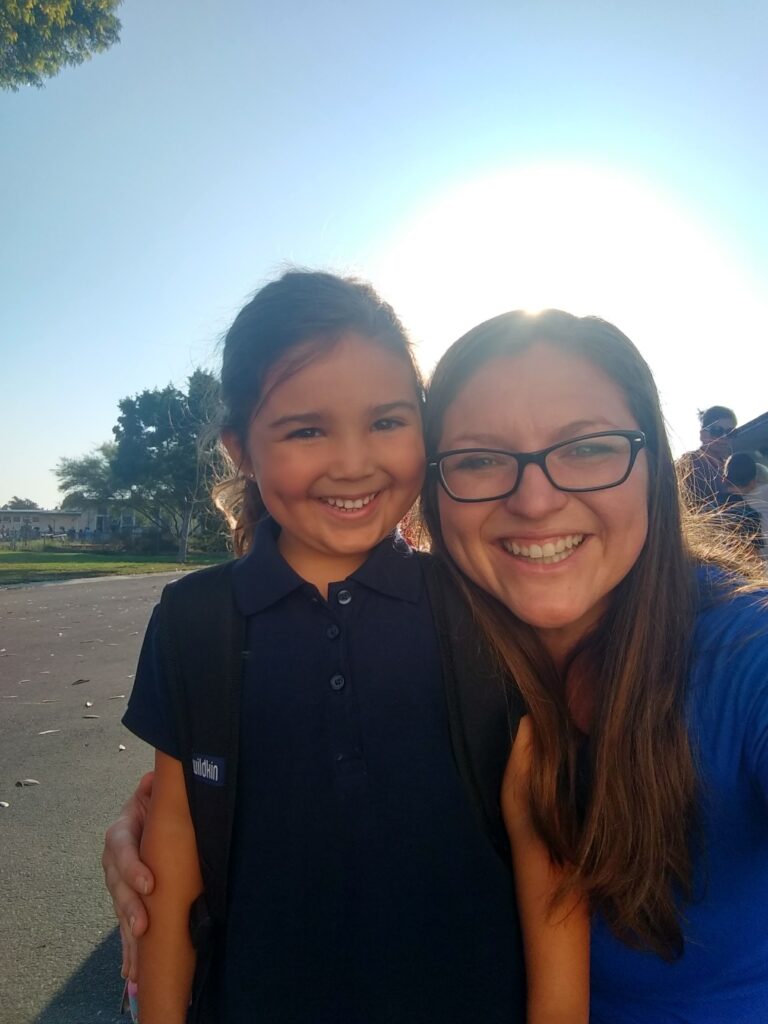 And you'll never have to send your kiddo to the first first day ever again. After this, it gets much easier.
If you're anything like me, you'll also feel much better once you start to prepare for elementary school. Let's talk about the practical ways you can get ready now to make those first weeks much less intimidating.
How to Prepare Your Kids for Elementary School
Okay, before we get to how you're doing, let's talk about the kiddos. They say a mom is only as happy as her saddest child. So let's take care of the little ones first so we can focus on you.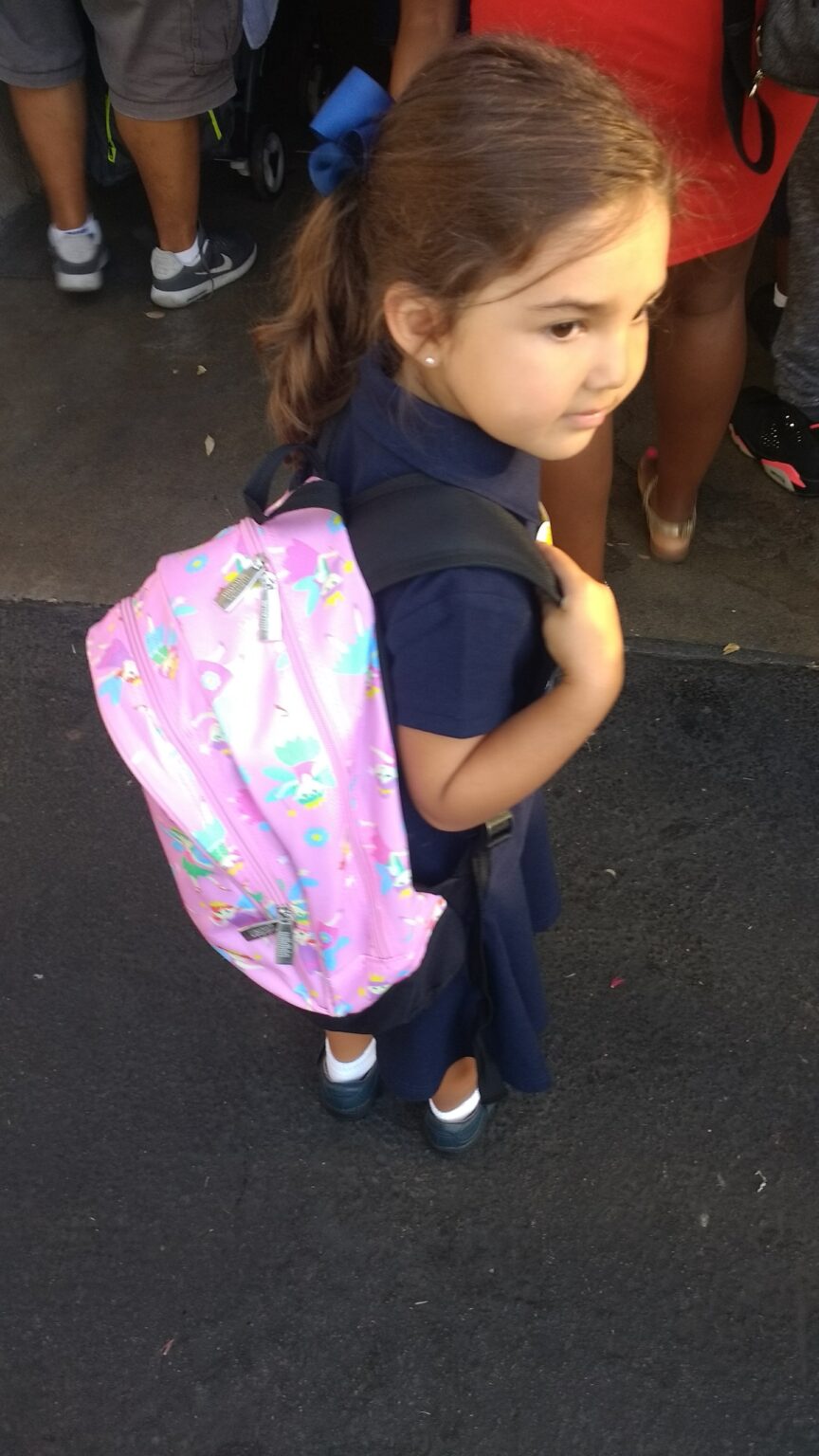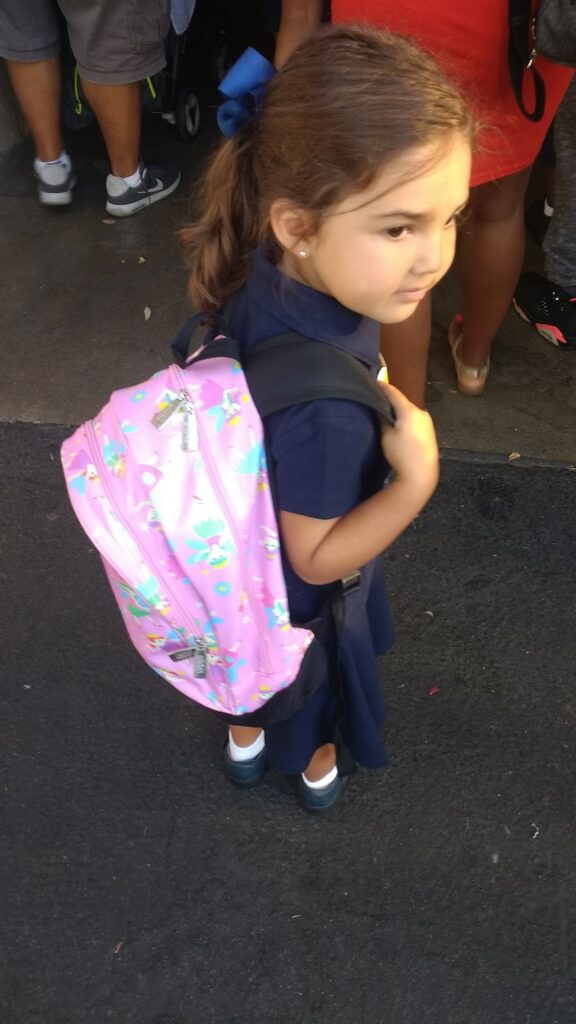 Things to Buy to Get Ready for Elementary School
You don't have to get all of these things done at once, but this is a solid start to your elementary school shopping.
Check for a supply list. These sometimes come in the mail, are given out the first day of school, or are listed on the website. Check for this information before you get all your shopping done!
Buy a backpack. Even if your kids are little, you want to go with a standard size backpack. The little ones just don't hold enough. Make sure a full-size folder will fit in it, along with their lunchbox, a sweater (for when it gets cold!) and a water bottle. (Pro Tip: I love this backpack, because the black back and bottom keep it looking nicer for longer.)
Buy a lunchbox. Make sure your Bentgo Boxes fit (or whatever you're planning to put in there!) before you buy it. (Pro Tip: check out our post about packing school lunches!)
Buy a water bottle. We like these Contigo ones– they leak the least, from our experience.
Buy Uniforms, if needed. Check the school website for uniform or dress code requirements. These vary between districts (and even schools!)
Buy shoes & socks. Almost all schools require close-toed, close-heeled shoes and socks. We like this standard pair with Velcro ( Pro Tip: don't send in shoes with laces unless they know how to tie them themselves!) Crocs and Natives don't usually fit the rules! Practice wearing the shoes before the first day in case of blisters or the like.
How to Prepare For the First Day of School
Okay, you've got the stuff- now what?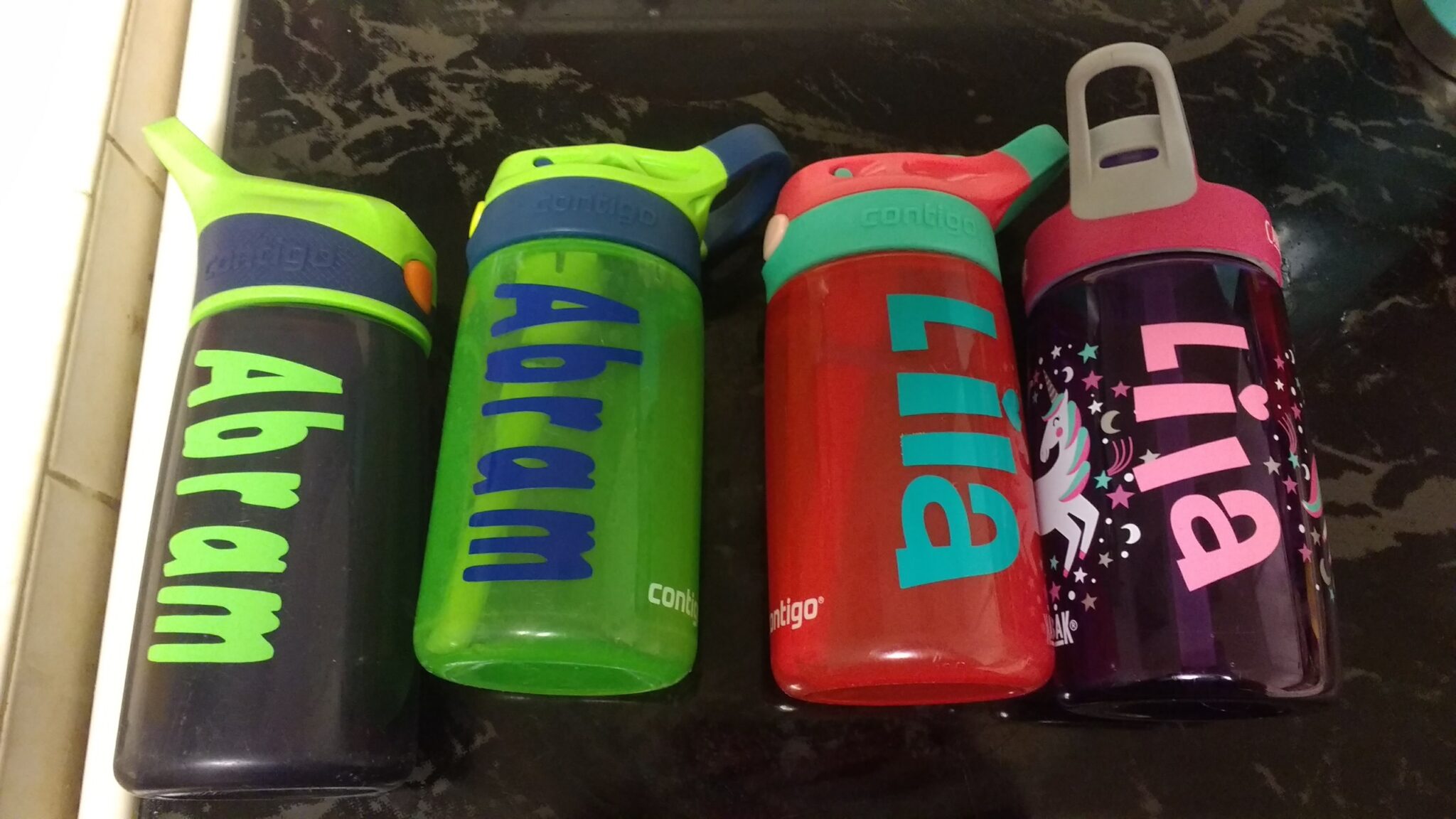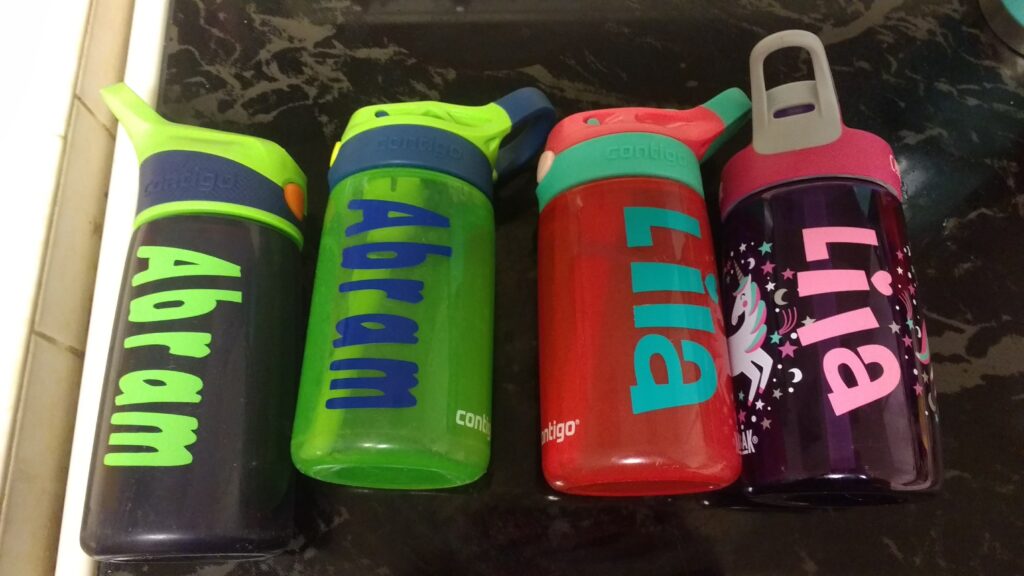 Put their names on everything. Yes, everything! Even things like shirts or shorts. Grab a set of labels to use, or break out a sharpie. Label sweaters, lunchboxes, backpacks, water bottles, all of it! Everyone shops at Amazon and Target, so even if your kid remembers what their stuff looks like (they might not!) they could get confused between theirs and the next kids'. And teachers can't return things if they don't know whose is whose!
Scout the drop off situation. Schools in our are are nuts on the first day. Plan to get there thirty minutes in advance to avoid first day lateness. If you can, consider walking or biking to school instead. Same goes for pick up!
Don't drop off supplies the first day! Your child's teacher might give you a list of items to donate to the class. It's best to drop these off at a Meet and Greet, if your school has one, or at some other time. The first morning is super busy, and supplies complicate things.
Practice Eating "School" Lunch. Pack your child's lunch in a school-like way a few times before school starts. Have them practice opening items all by themselves, and eating within a twenty to thirty minute time frame. If they're getting lunch at school, make a mock-cafeteria at your kitchen counter and practice taking a tray, choosing items, and opening them.
Pro Tip: Pack their snacks in a different area than their lunch! This one is so hard for kids. Put their snack in an external pocket in their backpack, away from their lunch items and NOT in their lunchbox. Kids get really confused on what they're supposed to eat and when otherwise, so spend some time discussing and practicing getting the snack out first, and the lunch box at lunch time.
Make sure you're signed up online. Some schools have social media, PTA mailing lists, or other electronic systems for communication. Scout out what your school uses and get connected right away so you don't miss important information.
Things to Talk to Your Kids About Before School Starts
Teachers will go over most of this on the first day, but there are some things that are good ideas to discuss ahead of time.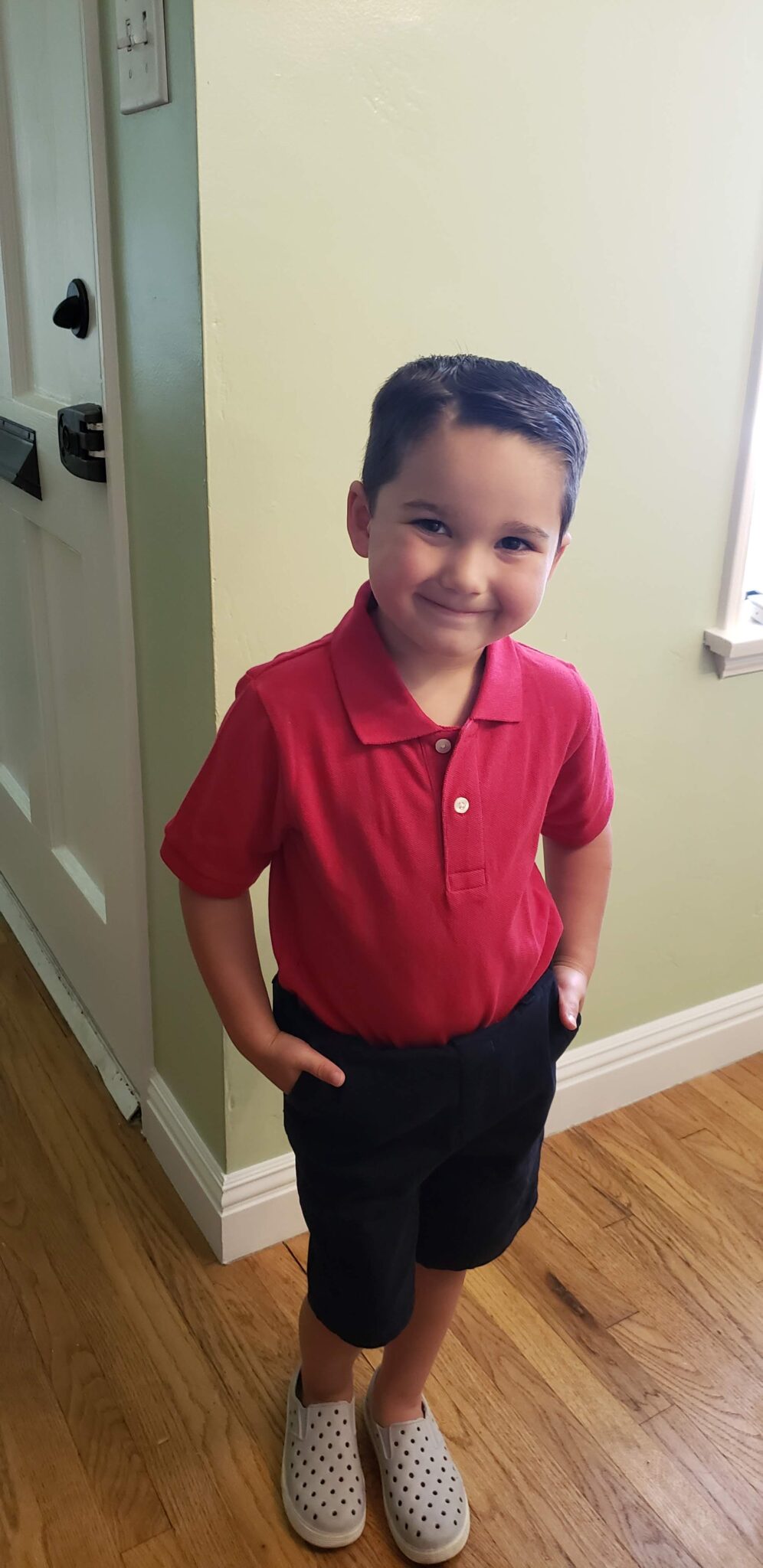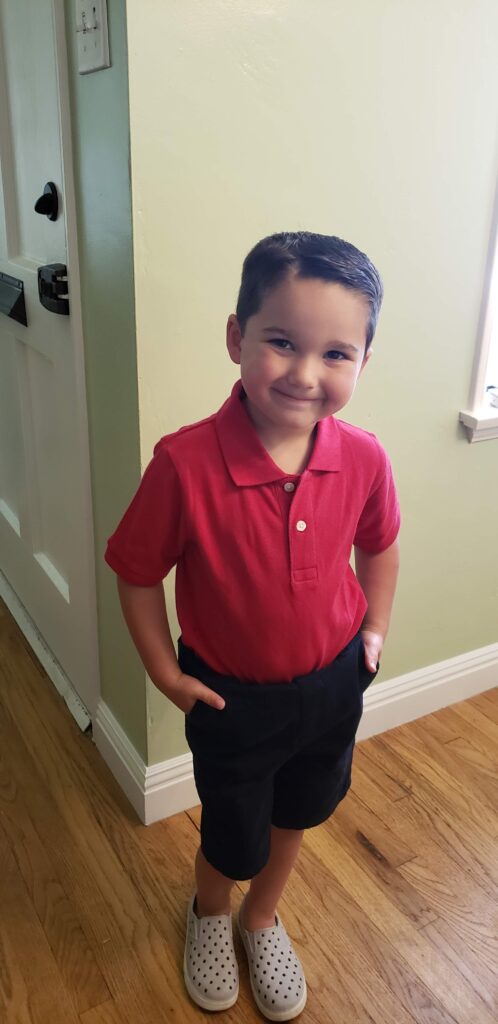 What to do when you need to go to the bathroom. Tell your kids that it's okay to say they need to go to the bathroom, and ways they might get their teacher's attention when they need to go.
What to do if they're hurt or sick. Same as above!
How to stand up for themselves. Teach kids that they can say "I don't like that" if someone is being unkind to them. Practice or role play using their words and bold voices, and going to get a teacher if necessary.
Make a rule that toys and personal items stay at home. Nothing compares to the heartache of a lost shark-tooth necklace (ask us how we know). Unless it's a specific show and tell day, keep their favorite things at home.
Discuss the routine and when you'll be back. If you have the schedule in advance, go over it with your child. Give them a time and signal that you'll be coming back. (For example, "after lunch, you'll play outside and then do centers in the class. When centers are done, you'll get your backpack and daddy will come back to get you at 1:00.") This helps kids predict how long the day will be and when you'll be back.
Tell them how long the first week is. Kids often think "going to school" is a one time thing! Make sure your kids know how many times they'll go to school before the weekend, and that they'll go for many weeks in a row.
How to Prepare for Elementary School as a Parent
Alright, so you know how to make sure your kids are ready for elementary school. But what about you? How can you prepare for elementary school as a parent?
Getting Ready for Elementary School as a Parent
You might have some guesses, but you won't fully know how you'll feel on the first first day of school until it happens!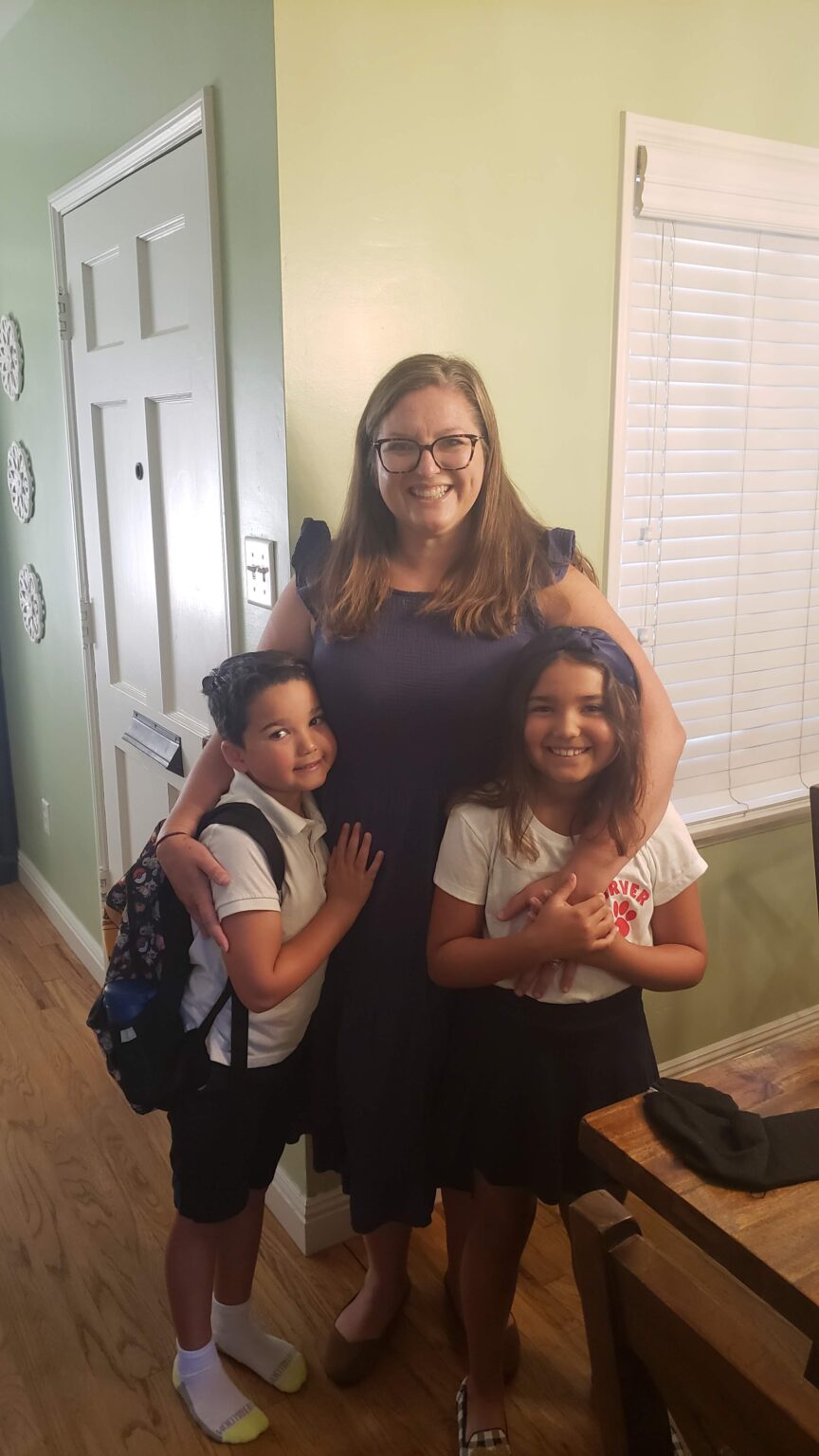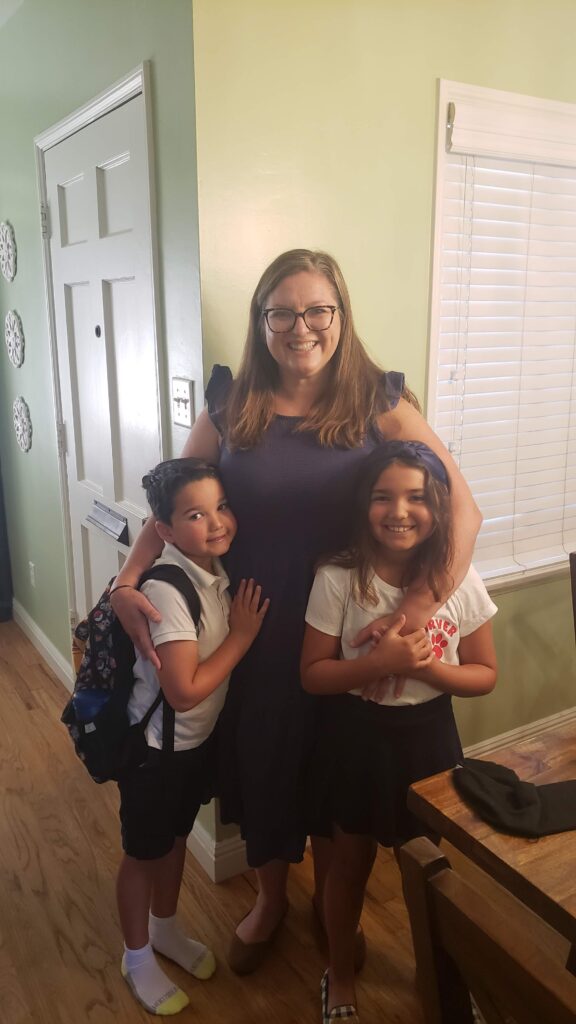 Here are some tips for the weeks leading up to school starting to help you feel ready.
Make your purchases. Sometimes being physically prepared is half the battle!
Plan for light work loads that first week. If you work full time, try to adjust your schedule to accommodate overtired kids, off-routine drop off and pick ups, and minimum days. If you stay at home, prep meals ahead of time, plan very little for the kids to do after school, and be ready to absorb big feelings with movie afternoons (and possibly a temporary return to naps!)
Prep well in advance. Complete your school-related tasks a week before school starts, if possible. This will give you time to absorb any surprises in the week leading up to school.
Get a planning system in place. Your life is about to get a little more complicated, and you want to make it as smooth as possible! I love this weekly calendar. I stick it to my fridge and plan out the whole week on Sunday. (You can read more in our productivity hacks for moms post.)You can also create a whole command center, which really helps streamline things.
Make a first-day plan for yourself. Will you go into work? Have breakfast with a friend? Run some errands? Think about how you're likely to feel that first day, and try to plan something that would work with those feelings. Make all plans tentative in case you end up feeling differently than you thought you would!
Have child care backup contingencies. School gets out early sometimes (check your school site to see when teacher planning days are, and add all days off to your calendar now!), babysitters get sick, or afterschool care isn't available. Scout out your available options now (make a pact with a friend, interview a new sitter, find drop in care) for when your plans inevitably fall apart.
Plan what you'll do when kids are too sick for school. If you've got two working parents, this goes much smoother when planned in advance. Look at the week as a whole and discuss what you'll do, hypothetically, if a kid gets sick on Tuesday, Wednesday, etc. This will help ease "my job is more important than yours" type fights (again, ask me how I know).
Things to Keep In Mind for the First Weeks of School
These are some Pro Tip level ideas, but trust us- they'll make a big difference in how your year goes.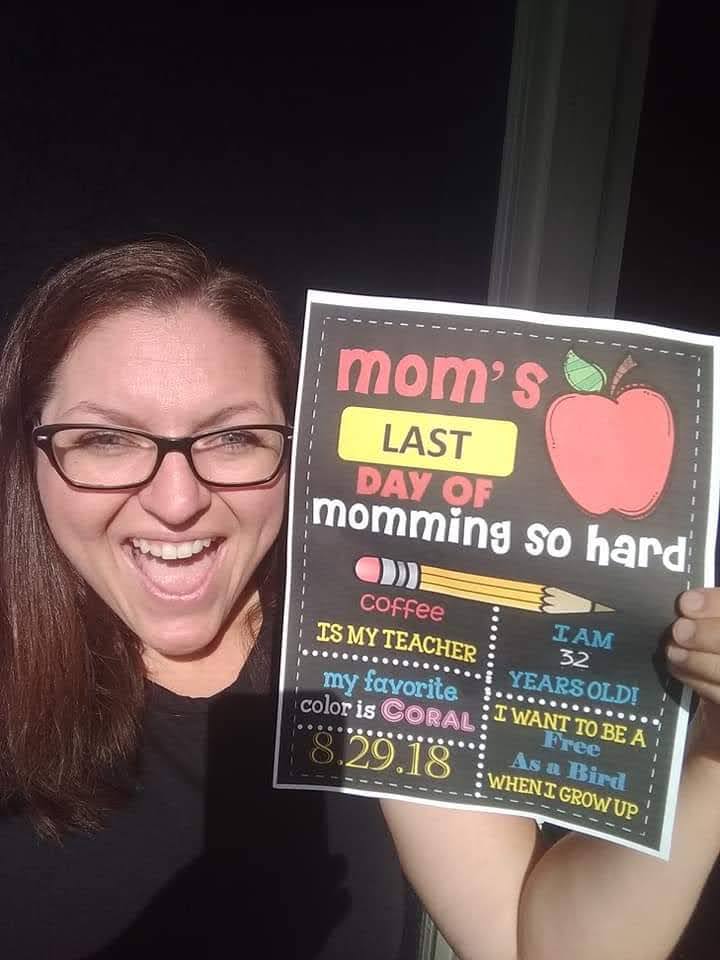 Keep that "About Your Teacher" Sheet you get. Many teachers send home "getting to know the teacher" type pages in the first week. KEEP THESE. It might seem like fluff but it will save you during Teacher Appreciation Week, on the teacher's birthday, on bring your teacher's favorite flower day (those are a thing, y'all). It's also SUPER appreciated to surprise your teacher with their favorite drink or candy once in a while. (It's not necessary, but we do love it.)
Do not volunteer to be Room Parent unless you really want it. Don't volunteer unless you're absolutely sure it's for you. It can be a lot of work, and unless you're super into coordinating people and making gift baskets, it might not be the thing for you. I always check in with the teacher after a month or two to make sure somebody's got it, but I'm happy to let someone else take it if they're willing.
Same for PTA. That first year, we recommend you join the PTA but don't take on any leadership roles. Attend meetings, volunteer at the carnival, etc. But don't volunteer to be the vice president or something (not even something that sounds easy, like Historian). Give yourself a second to feel out the school first.
Get ready for spirit days. These are, in my opinion, a wildly annoying part of elementary school. But the kids do love them. Do yourself a favor and add a can of temporary hair spray to your school supply list, along with two pairs of weird socks for silly sock day. These two always seem to come up, and you'll be ready. (Pro Tip: Crowd source with your friends at other schools when other spirit days, like camo or Star Wars, come up. It'll help save you all some money!)
---
Phew! We know that seems like a lot, but figuring out how to prepare for elementary school is no easy task. Work through these lists one item at a time, and I bet you'll start feeling a whole lot better about sending your kids to elementary school for the first time.
Deep breaths, mama. You've got this– and so does your kiddo!
Looking for more school readiness ideas? Head here next-