I've been sitting on this MicroHustle for a while, because my husband always says it is so good that I'm going to put this poor company out of business. This store has given me COUNTLESS amounts of free items- we're probably talking thousands of dollars worth, at this point, and I just don't see how they can sustain having me as a customer. And if I'm going to put it under by myself, imagine what will happen if I send ALL the Salty Mamas out there to get in on the action? This store may not make it through the week! But I can't keep holding out on you, so I'm finally ready to give away my secrets for the Kmart Shop Your Way Rewards program.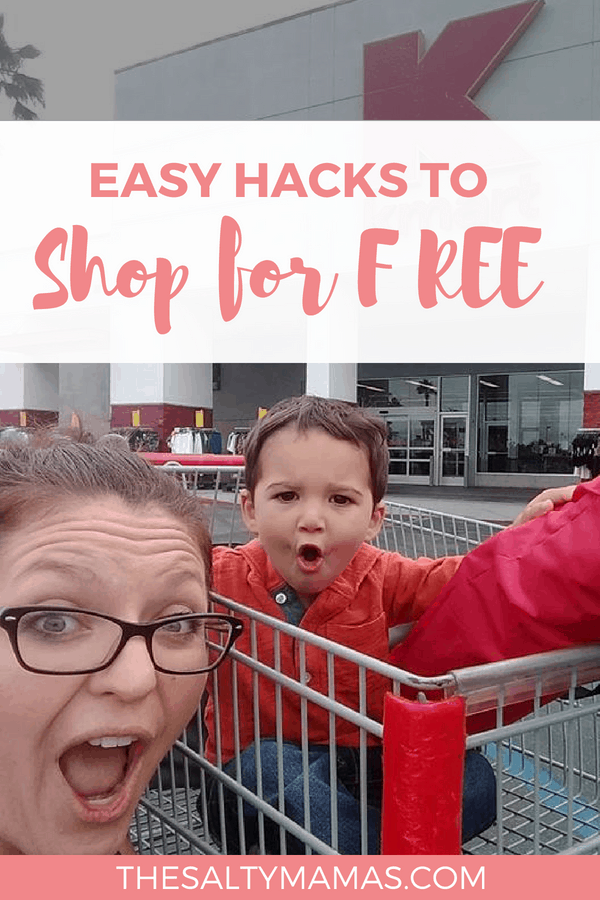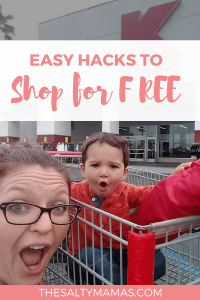 I've known about the Kmart Shop Your Way rewards program through Kmart and Sears for a few years now. Join their loyalty program, and you'd get occasional emails about free rewards. For a while I got a ton of good ones straight to my inbox- $7 off a $7 clothing purchase, or $5 off a $5 toy purchase. The deals are a little tricky- they're always for particular departments, and you have to get really close to the coupon amount for them to pay off- but I always thought it was worth it. And then the deals stopped arriving in my email, and I figured they were gone.
And then a few months ago I discovered that they weren't gone at all, they just weren't being advertised.
You can check your Kmart FreeCash (as they like to call it) at Kmart.com by clicking on the member benefits tab. The offers change almost daily (we've got a video for you auditory learners out there, check it out here) . In the first week of my discovery, I got pajama bottoms, a basketball, a soccer ball, a Barbie doll, and a cupcake surprise doll for a grand out-of-pocket total of $1. I was exceedingly proud of myself, so I decided to brag to my friend Cynthia, who proceeded to drop a bomb on me.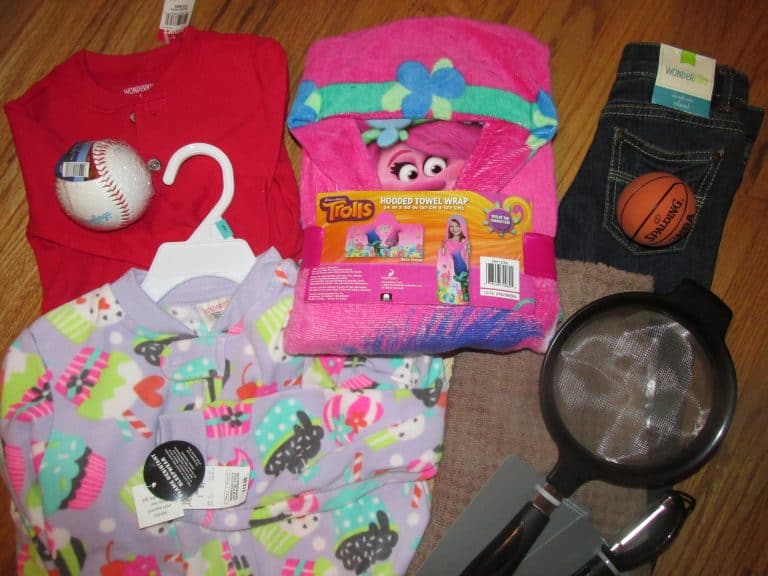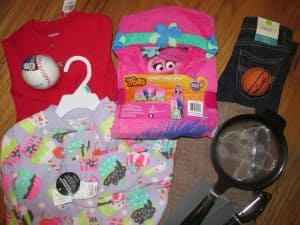 "You have the app too, right?"
Yeah, no. Because I was a FOOL.
The Win It App through Shop Your Way is nothing short of free money. It's kind of a mindless spinning game with a few different ways to win. You can spin each day to win 10 prizes that you select, you can play spinning games to win prizes or Shop Your Way points, or you can participate in Bonus spin games.
Here's what they hope you'll do- spend tons of time interacting with their brands. Get daily price reminders as you spin for items you want. Share your spins and wins on Social Media.
And here's what you SHOULD do- play the bonus games and Xtra spins when they come up. Do all the other stuff (which adds up to something like 40 or 50 cents a day) when you would otherwise be playing Candy Crush, or ignore it altogether. You know that we are all about the hustle, no matter how Micro, so we play the spinning games. But if you are not that way, I suggest you just focus on playing the Bonus and Xtra games as they come up. They usually pop up two or three times a day at about thirty seconds a piece. Use this Kmart shopping hack, and you'll collect about 5 or 6 dollars a week in points in the process.
I feel fairly disloyal saying this, but I don't LOVE Kmart.
I'm not a huge fan of their clothes, and I think their prices are already on the higher side. But I LOVE that I can use Kmart to shop for free, especially when faced with unplanned expenses. Like when we forgot a birthday party, or we used wayyy too many diapers that month, or I flew through a lifetime's supply of DayQuil in the course of three days, or a kid suddenly outgrew all of their jammies at once, or when I forgot I needed a costume for the Halloween carnival. Cause, yeah, that stuff happens, and no, I can't budget for all of it.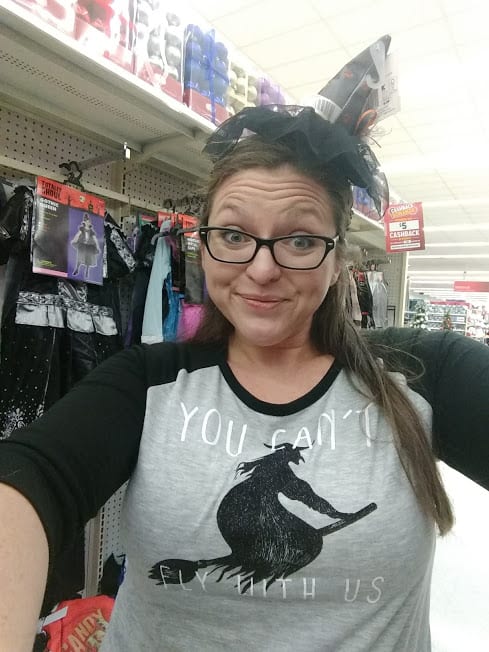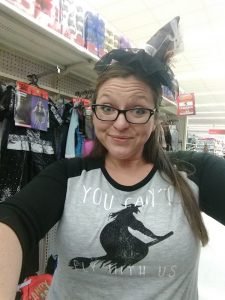 But, I've also used it to buy Diet Coke and ballet flats, because PRIORITIES.
So if you like free stuff, I can say with confidence that this is gonna work for you. A few tips…
Do…
…Purchase items online in separate transactions to maximize your savings. This is the BEST of the Kmart shopping hacks. For example, you can use a $5 off of $5 home purchase and a $7 off of $7 apparel in the same day if you run them separately online. It's also easier to see what will work in an online cart than fumbling around at the cash register and arguing over 50 cents with an impatient checker (not that that's ever happened to me, of course).
…Shop online, but pickup in store. You can filter for this is the search results. That way you're not paying a ton of shipping fees, but can still just make one quick stop. This also keeps you from spending extra money at the store, which is what they are hoping you'll do.
…Spend some of those Shop Your Way Rewards on yourself. I know its hard sometimes when everyone needs new socks and Cascade Platinum Packs are on sale, but treating yourself once in a while is what keeps this one fun.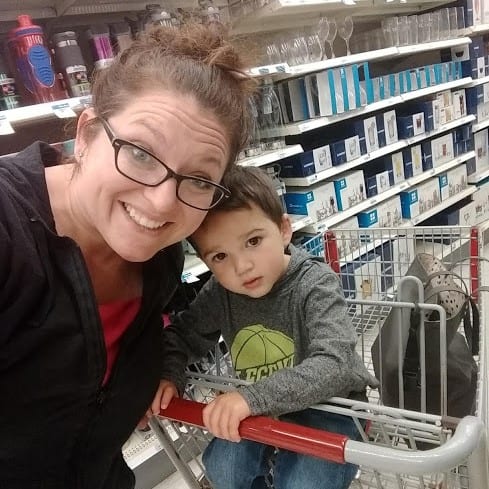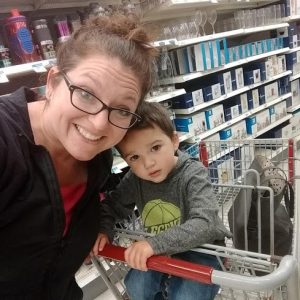 Don't…
…Let them trick you into spending extra money. If you cant find something that you A.) had already budgeted for or B.) can get for less than a dollar, dont buy it.
…Play all the spinning games on the Shop Your Way Win It app, unless you A.) REALLY need some extra room in your budget or B.) Already play a ton of Candy Crush, which pays nothing. Otherwise it's not worth your time.
…Pay for shipping. Their shipping prices are cray cray.
…Brag about how cool your side hustle is to someone who is a better hustler than you. It's just embarassing. (And thanks to Cynthia for the info on the App!)
*******
So what do you think? Would you try it? And if you already have- what's been your favorite score? We'd love to hear all about it in the comments section!