This post contains affiliate links. Additionally, this post is part of a sponsored opportunity through MomSelect and HP. You can read more at our Legal Disclosures page. Thank you! 
You know how it goes- you have a friend that you exchange gifts with regularly. Sometimes you start out when you're single, then move on to couples' gifts.  Pretty soon a baby comes, and then another…and another…and another…and another…and soon you are buying for a small tribe.
Before you start tearing your hair out buying little toys for all those little people, might we suggest a few gifts that the whole family will love.
Board Games or Video Games
Our family never gets tired of playing board games (Well, ask me after round six of Candyland, but you know what I mean).  Consider changing it up by buying KinderPerfect for the parents (think Cards Against Humanity for Moms & Dads), and the kid-friendly counterpart, Apples to Apples Jr. for the family to play together.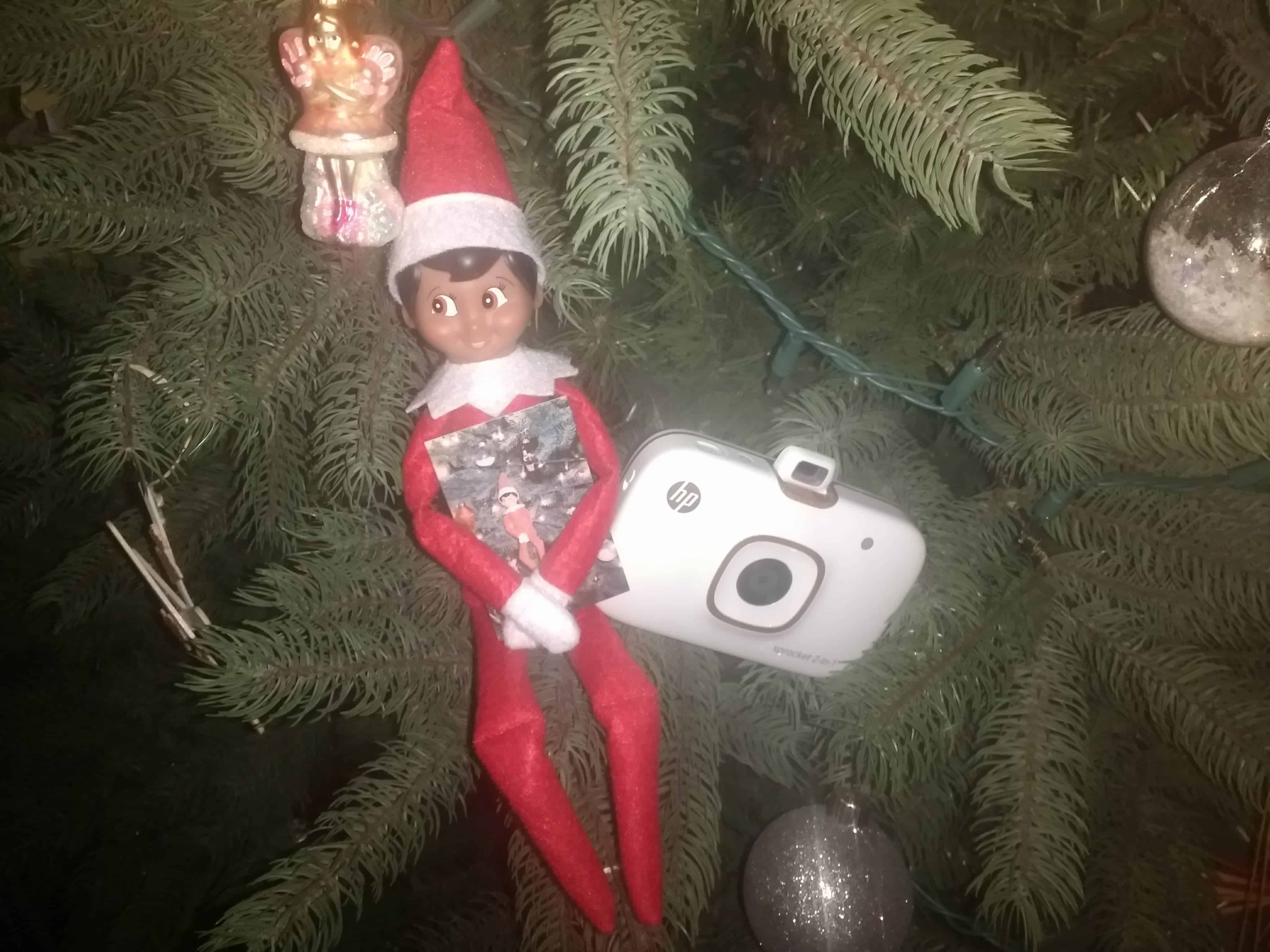 HP 2-in-1 Sprocket Printer
These portable printers are just.so.cool.  You can sync up your phone or social media accounts to print high quality photos wirelessly, or you can even use it as a camera.  These are PERFECT for playdates or parties (think of the photo booth opportunities!) or for families on the go.  And since they are new to the market, it makes the perfect gift for families who already have everything. Check it out now at Best Buy.
Gift Cards for Family Activities
When in doubt, give families the gift of quality time. Whether it's movie tickets, bowling games, or certificates to restaurants (you know we wouldn't be mad to receive a Chick Fil A gift card. I'm just saying), you'll be giving families a gift and a memory, and who can beat that?
Outdoor Equipment
Consider giving families something neat to help them enjoy the great outdoors together. If you know they're into camping or hiking, gift them with equipment that will make their trips easier or more fun.  A fire pit paired with S'mores ingredients would be fun for the whole family, and a playhouse can work for lots of different ages. We have a folding one like this that we LOVE. Fun for the kids and it doesn't take up a ton of space).
A Fully Stocked Busy Bag
We go into all the details in this post, but this gift gives kids some fun and takes some stress off of their parents, too.  Last year, we gave a family a loaded busy bag and included a wrapped Color Wonder set for each child so they would still have something to open when we exchanged gifts.
Movie Baskets
For those on a budget, this gift is a fool-proof way to go.  You can either include a movie of your choice (we're partial to Elf, of course) or RedBox gift cards, and pair them with candies, popcorn, sodas or hot cocoa, or even cozy blankets for the family to snuggle up under while they watch. You can go as big or as small as you'd like with this one, which makes it super flexible and affordable. Don't have time to put one together yourself, or shipping to someone far away? You can find a premade package with TONS of snacks on Amazon.
Local Passes or Memberships
Consider passes to local attractions so that families can play tourist in their own city. A regional park near us requires paid parking, but you can buy an annual parking pass for a reasonable fee, which would make a great gift.  Kids of all ages love aquariums, zoos, or indoor play spaces, and you can buy either tickets or annual or monthly passes depending on your budget.  Don't forget to check Groupon to see if you can snag a deal!
*******
So which gift catches your eye, or what would you like to add to the list? Leave a comment below, or join our conversation on Facebook!