Need some cheap and easy class gift ideas for students? Whether you're looking for kindergarten or preschool class gifts, we've got you covered with these fun (and simple!) ideas.
You think you're done with your holiday prep. You've baked. You've shopped. You've even wrapped. You have done the impossible- you've finished Christmas a full week ahead of time. You pat yourself on the back for a job well done and prepare yourself for a blissful evening drinking a glass of wine and watching "Love Actually" one more time.
And then you get a sweet little note from your child's lovely teacher (and I mean that. She is SO wonderful), asking that you send twenty identical kindergarten class gifts to school the day after tomorrow. And since said teacher is seriously SO wonderful, you decide to oblige her one last request.
I mean, you cry first, of course. But then you get to brainstorming.
So, if you're like us and find yourself with one more twenty little preschool class gifts to buy, might we suggest a few ideas for class gifts for students…

This post contains affiliate links. You can read more about it at our Legal & Disclosures page. Thank you!
Class Gift Pack of Playdough
I love that there are so many ways to pull off this kindergarten class gift. You can get a little can for each child from the Dollar Tree, a mini can from a Playdough Pack, or make it yourself and package in small bags or Tupperware.
Feeling extra crafty? You can even add the supplies to turn your classroom gift for students into a "Do You Want to Build a Snowman" kit, as seen in this post.

Printable Holiday Activities
Got that last minute thing going on? It's as easy as click, download, and print with these printable holiday activities for preschoolers. Choose an activity to print for the class (we've got Christmas, Hanukkah, Kwanza, and winter for you to choose from) and print two-per-sheet to save ink and paper.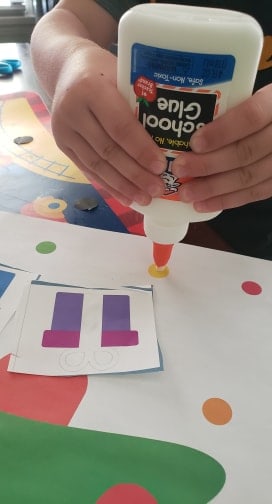 Got a little extra time? Package them up with a pair of kid scissors and a glue stick for an activity to keep the kids busy while they're on holiday breaks.
Looking for another holiday, or just a gift for fun? Check out our other printable activity packs for a cheap class preschool gift that parents (and teachers!) will thank you for.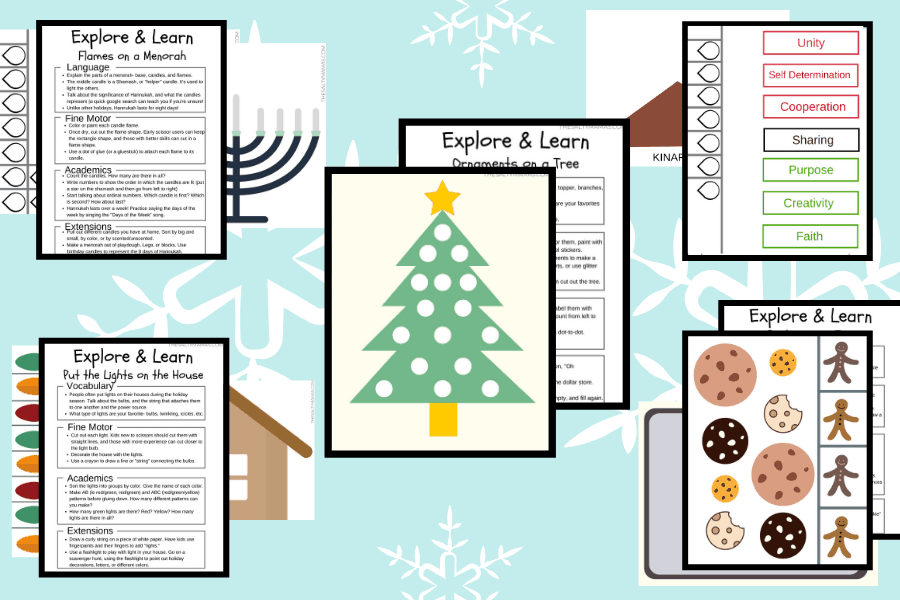 Candy, Sweetly Packaged
I mean, come on- what kid DOESN'T want candy for Christmas? Skip the goodie bag and send in a single candy bar per child or sweet treat per child.
To make it more fun, send it wrapped in a cute, cheap printable, which can be found here. Or get some from Amazon, if that feels easier to you.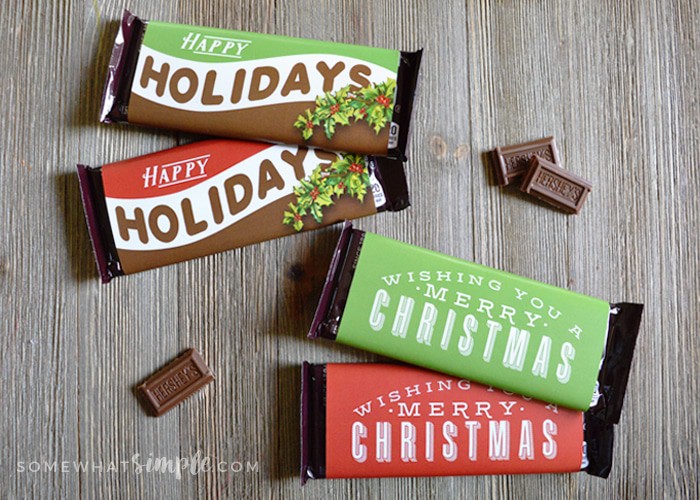 Something to Color
You can grab a pack of crayons for each child from the dollar store, or get some sweet individual packs here. You can either pair them with a little coloring book (here are some for Christmas, Halloween, or just for fun) or just print out a coloring sheet online. Tape or tie them together and call it a day.

Stickers
Stickers make a fantastic preschool class gift idea. You can either go with a sheet, pack, or small box per child. Let your child choose, or grab a holiday set for everyone.
If you want something with a little more novelty, we also LOVE these little Animal Sticker Sets. They're large enough o look like a gift on their own, but small enough that it doesn't seem like you went ALL out. As a bonus, it might just keep the kids out of their parents' hair while they wrap up a few holiday tasks of their own.
If you're looking for class gifts for students that are more on theme, we'd recommend these sticker sets for
winter holidays, Halloween, St. Patricks Day, or the end of the school year.
Treat Tickets
Around the big holidays- Christmas, Valentines, Halloween- many retail stores sell packs of coupons for children's treats. Last year, we bought a 20 pack of Free Slurpee Coupons for $5 from 7 Eleven, and for Halloween we paid $5 for 20 Free Frosty Coupons from Wendy's. It's cheap and easy, and a little something different.
You mileage may vary on this depending on location or from year to year. I like to call around first to see who has coupons available, and then run through the drive through and pick them up.
And a Diet Coke while I'm at it. Obviously.
A Printable Game
If you're tackling this last minute, like I did, you might lean more towards a printable kindergarten class gift. You can find them online, like this animal matching game from Itsy Bitsy Fun. It's simple, sweet, and fun, and it's unlikely that it'll be a repeat gift in your child's class.
For extra longevity, you can print it on magnetic paper before you cut it out, so kids can play on the fridge (or even on the go- these are great to throw into your Activity Bag!
A Play Pack
Play packs are one of our favorite party favor gift ideas, and they make wonderful class gifts for kindergarten for the same reasons. You can even purchase them in bulk on Amazon.
A Craft Kit
I love to receive craft kits for my kids, either for a birthday gift or for Christmas. And if it's holiday themed? It gives us a chance to spend a few minutes of time together in a busy season, and I'm always grateful for that.
Luckily, you can buy a set of class gifts for students in bulk. We love this little picture frame scratch art kit, or for the holidays, this ornament to take home and decorate. You can find these at the Dollar Tree as well, or purchase in bulk on Amazon.

And One of Our Favorite Preschool Class Gifts…
I wanted to send something unique with Lila, but not over the top. I stumbled upon some chalk at the dollar store- I found a box with 20 pieces (nicely packaged together in sets of five)- and decided to find a cute way to package it.
I cut a piece of chalkboard paper into a Christmas tree for ours (or you can just cut into squares if you ain't got time for that). I used my Cricut to cut them, because that was way easier for me, but you do you. You can also opt for little mini chalkboards here. Write a little message with a chalkboard pen, and you'll be done in about 10 minutes.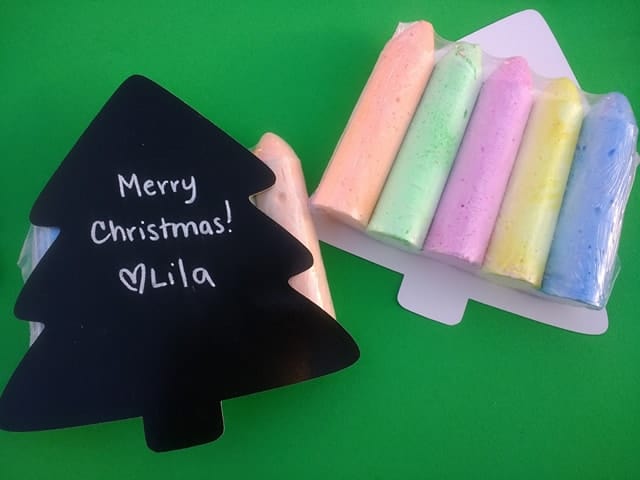 Also- You Can Do Nothing.
Because let's be honest, you don't HAVE to do this! You are a grown-up. You can say no. The kids don't need more little things. So if you find yourself with too much list and not enough time, politely decline to send class gifts for students. Say it with a smile and a "I couldn't fit it in this week," and move on with your day.
*******
These cheap, easy class gift ideas for students will have you done with one more item on your to-do list before you know it. Whether you want to go full-crafty or just click "add to cart," your kindergartener or preschooler will be thrilled with whatever you decide to send.
Looking for more gift inspiration? Head here next-