Look, we get it- the holiday season is NUTS. You barely have time to do your shopping and attend at least a few of the events you've been invited to. Nobody in their right mind has time to spend hours scrolling Pinterest for adorable little holiday crafts to do with kids.
And yet-
You feel like you SHOULD.
So we're making it easy for you with our no-fuss, value-packed printable holiday activities for kids. Whether you've got preschoolers, toddlers, or big kids, we're bringing you rich, multicultural, engaging printable activities that you (and your kids!) are going to love.
PRINTABLE HOLIDAY ACTIVTY PACK FOR UNDER $5!
Whether you celebrate Christmas, Hanukkah, Kwanzaa, or just go your own way, we've got the printable holiday activities you need to help get your family in the holiday spirit (without a lot of prep work in the process).
This post contains affiliate links. You can read more at our legal page. Thank you for supporting The Salty Mamas!
Materials You'll Need for Your Printable Holiday Activities for Kids
Our printable toddler and preschool activity packs have everything you need for over a hundred activities to do with your kids- without a bunch of preparation or gathering of supplies.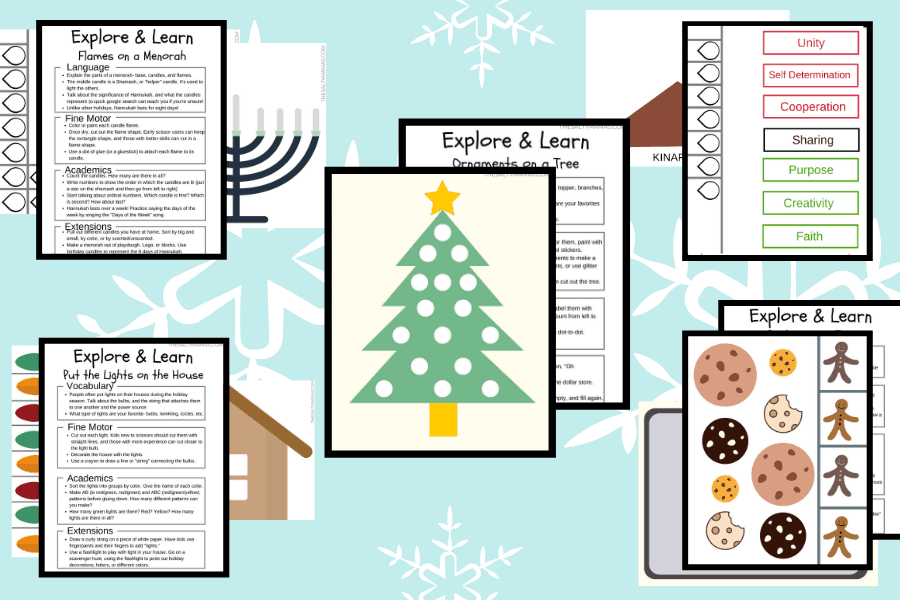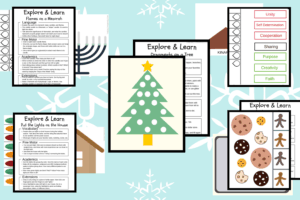 Simply read the activity sheets, print, and use the included cut, color, and paste activities to help develop your child's language, fine motor skills, and academic skills (along with having lots of fun in the process).

Here's what you'll need:
Printer
Scissors
Glue
Crayons
Cardboard
Assorted household items (optional)
And that's it!
Printable Christmas Activities for Preschoolers
Do you celebrate Christmas, or just want to teach your kids a little more about it? Kids will decorate a tree, bake cookies, hang lights and stockings, and place presents under the tree- all while practicing complex skills in a low-stress way.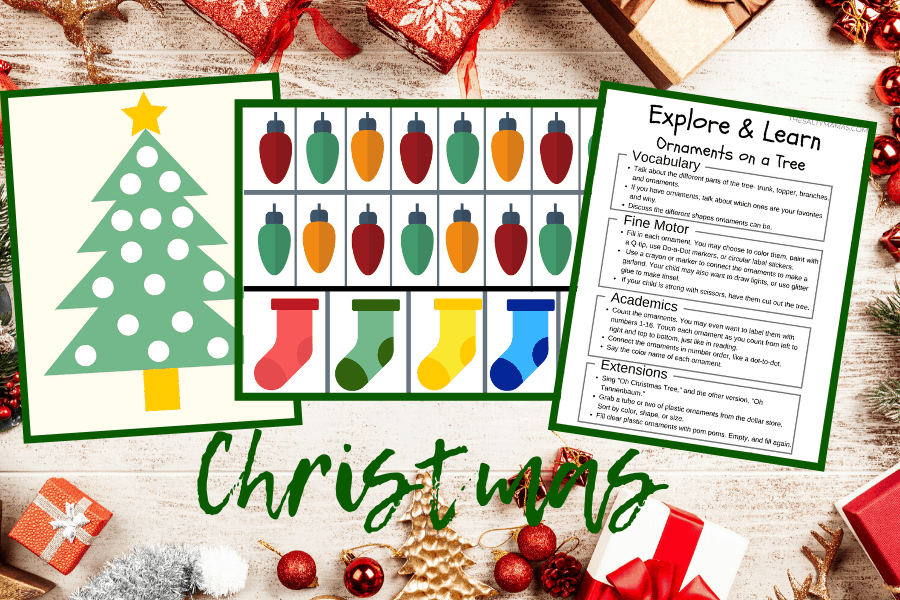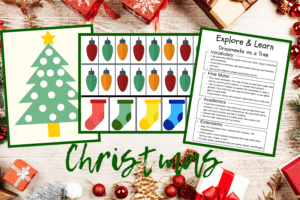 Printable Hannukah Activities for Kids
Hannukah typically falls in the month of December, and so it's a perfect fit for our printable holiday activity pack. Kids will learn about menorahs, dreidels, and gift giving activities while cutting, pasting, and crafting.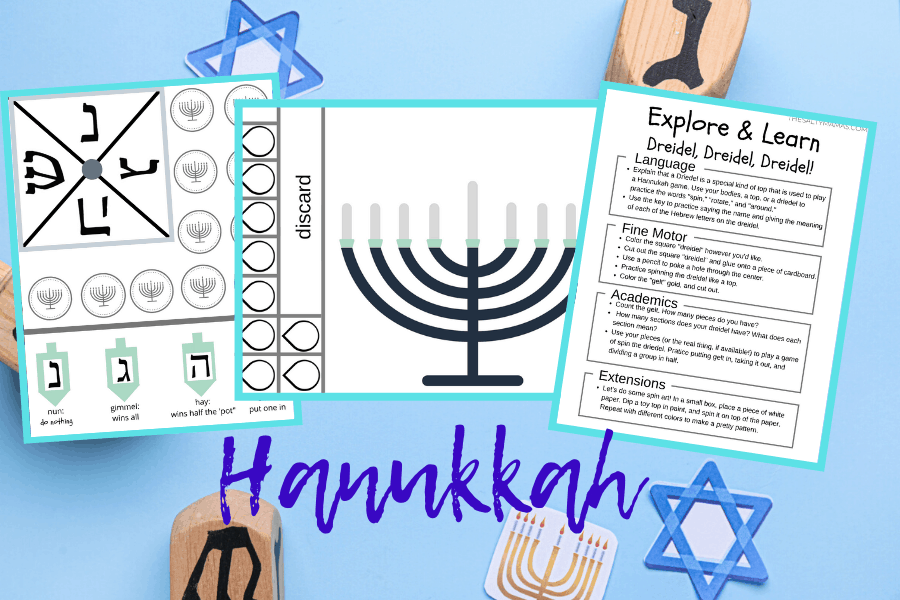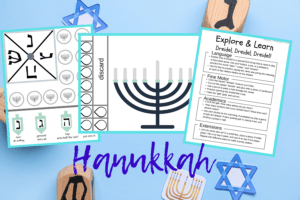 Also included- a DIY dreidel craft that will help you play a game of dreidel with your kids, full of lots of language and early math skills.
Printable Kwanzaa Activities for Kids
We can't forget Kwanzaa, can we? Especially since it was created to celebrate African heritage and culture right here at our alma mater, Long Beach State University.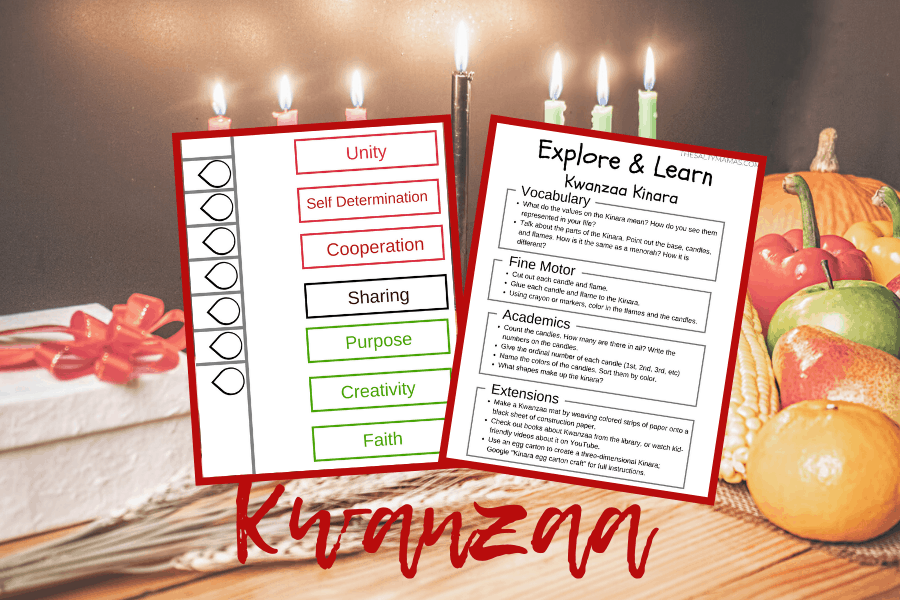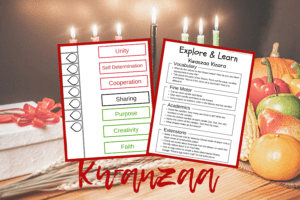 You and your children will learn about the traditions that make Kwanzaa such a rich and meaningful holiday, including making a Kinara and a Kwanzaa chain. 

Who Makes These Printable Holiday Activities, Anyhow?
Our printable holiday activities are designed by a credentialed Elementary and Special Education teacher with experience with kids from birth all the way up through fifth grade. They are strategically created to help you work on early school readiness skills that DON'T always make it into at home preschool curriculums, such as fine motor skills, sensory play, and rich language development.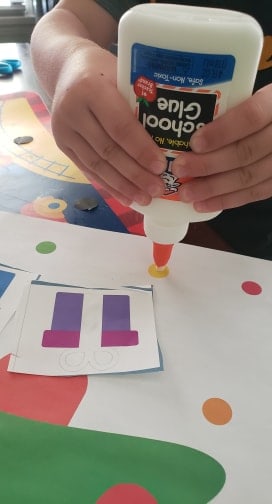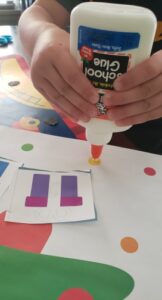 Jaymi also holds a Multicultural Authorization, which means that these activities have been thoroughly vetted to be inclusive and respectful of each culture represented.
SO WHAT ARE YOU WAITING FOR?

Stop scrolling Pinterest endlessly looking for holiday activities to do with your kids- and start actually doing the activities with your kids. Whether you're buying for a stocking, a small gift, or just a supplemental activity to help with this holiday season, we've got the tools you need to help you succeed in this value-packed printable activity set. Get yours now!
*******
Looking for more printable activity packs for kids? Visit our product shop to find more themed printable activity sets that we know your kids will love- guaranteed!
Want to keep the holiday celebrations going? Check out these fun ideas next-