Life is busy, and while we totally believe in prioritizing date nights, sometimes getting out of the house is just not that easy.
Let alone affordable- after paying for a sitter, dinner, and a movie, you could easily be out $200 or more!
Just because we're home doesn't mean we still don't need to prioritize our relationships. Luckily, there are tons of amazing ways to connect with your spouse at home. So we're bringing you our favorite stay at home date ideas!
If you're looking for creative stay at home date night ideas, you've come to the right place. Here are 10 amazing date night ideas you can do at home.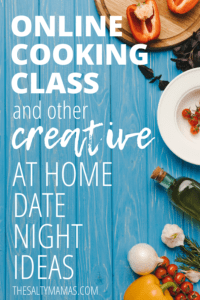 This post may contain affiliate links. You can read more about what that means at our disclosures page. Thanks!
Take an In-Home Cooking Class
Our neighborhood has an awesome little cooking school. But between coordinating my schedule with my husband's schedule with the babysitters schedule and the class schedule….well, it's been on our "to-do list" for years. And it's never happened.
Consider working through Stanford's free cooking class for healthy people. There are videos, tutorials, and even lectures on how to cook better. It would be a fun thing to take on together!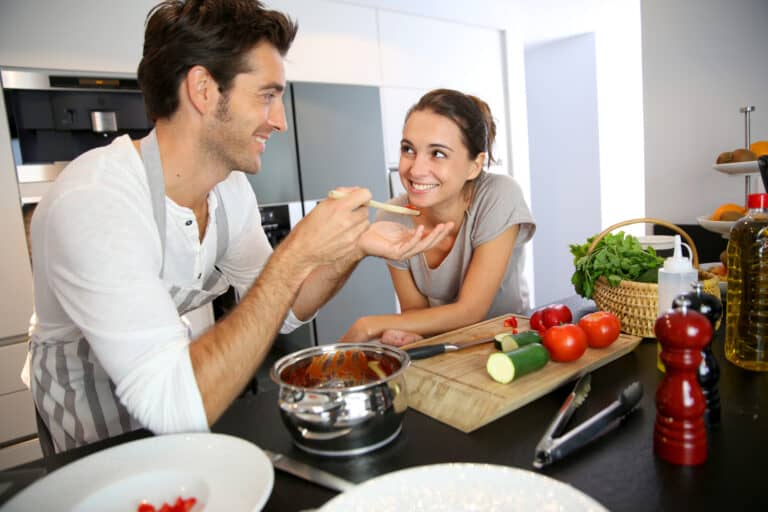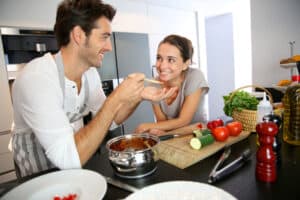 Host a Game Night
It can be tough finding a sitter so we can hang out with our friends without kids (or our friends who are luckier in the "we have a great sitter who is always available" department). We solve this by hosting game nights right here at our house.
We keep it simple- a few bottles of wine, some snacks, and maybe a cheesecake if we're feeling fancy- and some fun games. Here are our favorites for a group:
At Home Escape Room
When we are able to go out, we love to head to an escape room with friends. My husband especially loves to solve the puzzles, so these escape room boxes are just perfect for us!
Strengthen your communication skills with your partner while you work together to open the box. And since it's a date night, make sure you have a celebratory bottle of wine or a yummy dessert on hand to enjoy when you crack the code!
Movie Night with all the Fixins
Movie night at home used to be a really depressing date night. We would spend an hour scrolling through Netflix rolling eyes at each other's selections before picking one that neither of us was thrilled about. I'd probably fall asleep halfway through because life is so exhausting and it's just a movie at home. So what's the big deal?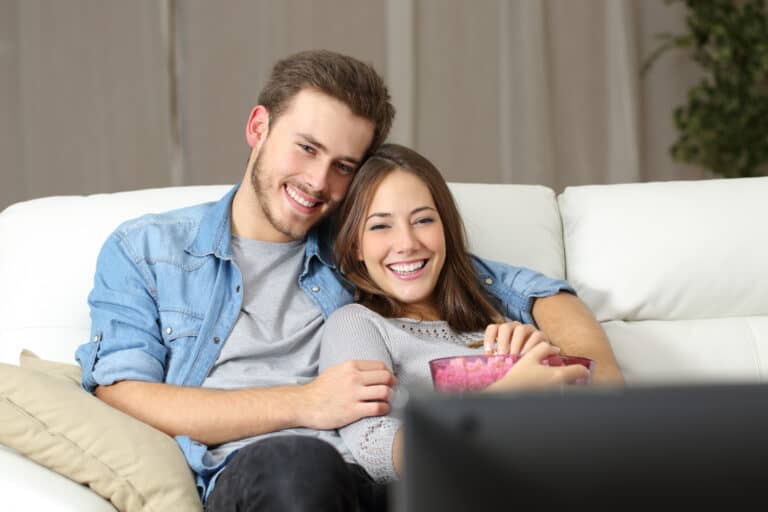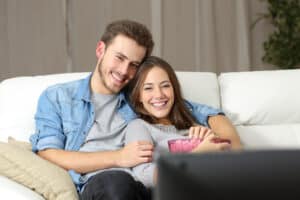 Problem is, we weren't making it a big deal. We didn't do the date things. To have a successful movie date at home, pick a movie ahead of time. Like a week ahead of time. Rent something special or at least get in your mind what the film will be.
Pick a start time – and stick too it. Don't let life and all the little responsibilities of the house stall the showtime.
And do NOT under any circumstances forget the concessions! Pop some popcorn, grab some candy, heck – be one of those fancy theaters that serves alcohol! But do everything you would for a real movie.
Hunt a Killer
I'm a sucker for all the crime dramas and get excited every time Netflix drops a new true crime documentary. So getting to unlock a cold case with my husband? Well, that's the perfect date night at home for me!
Hunt a Killer is an immersive murder mystery game told over the course of six "episodes" or boxes. Since one of the KEYS to date nights is being consistent and keeping them up, Hunt a Killer is an amazing way to make sure that you've got a set of date nights on the books.
Each month you receive your box of clues and by the end of the six boxes you will have everything you need to identify the killer.
Between boxes, use all our tips for movie nights and watch those crime docs, favorite series and old murder mystery movies. That's half a year of amazing date nights from the comfort of your own home!
Play a Board Game for Two
There are lots of board games that you can play with just the two of you. It's a great way to laugh, connect, and scratch that competitive itch.
Here are our favorite date night board games:
Chess or Checkers
Monopoly
Yahtzee
Play Cards
There are tons of card games you can play with just two players. Blackjack, War, Speed, Go Fish, and Old Maid can all be played with two!
Plan a Trip
Some of my favorite date nights are when we're planning something to look forward to! One of us will go pick up takeout (or have it delivered), and then we'll plan an upcoming party or vacation.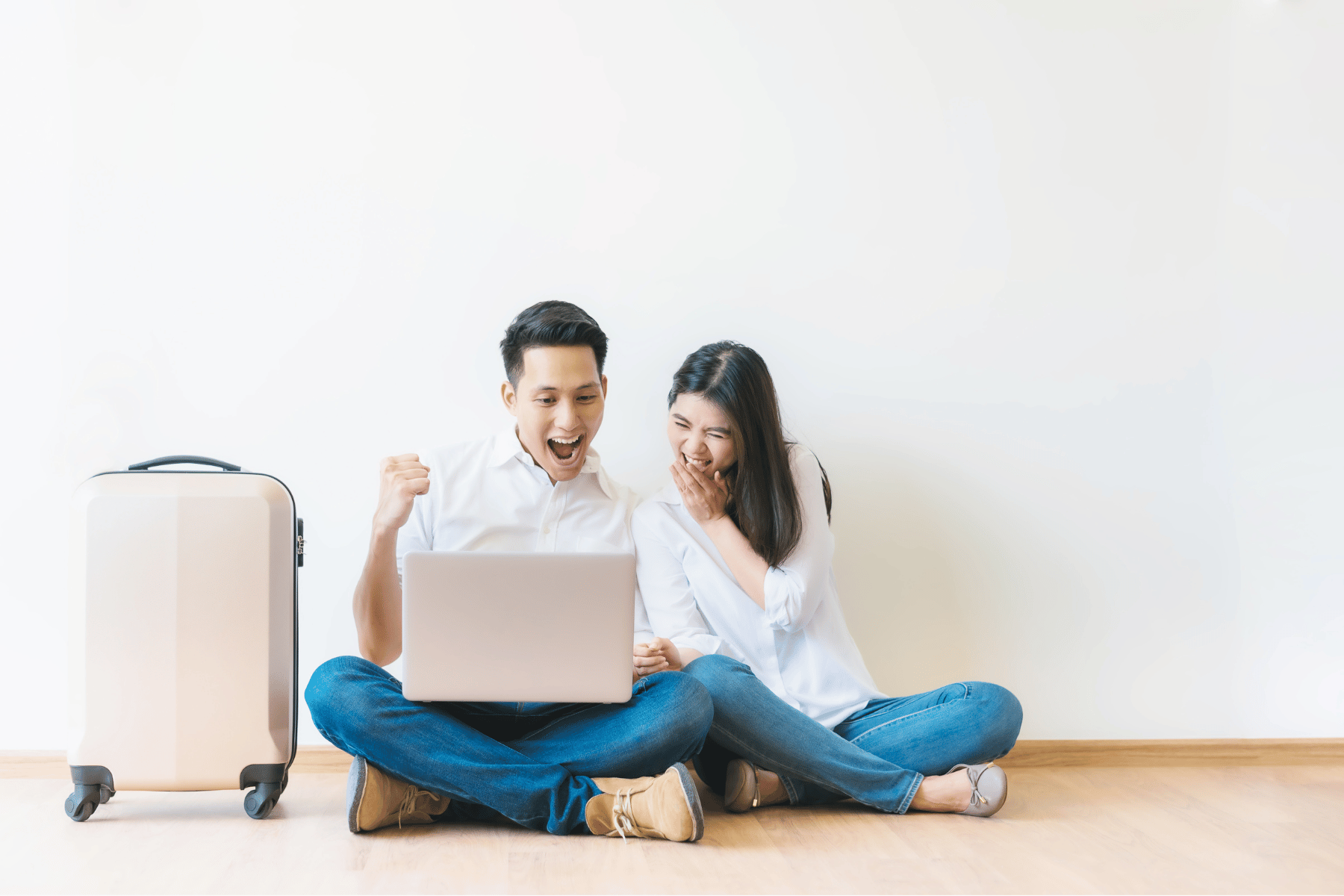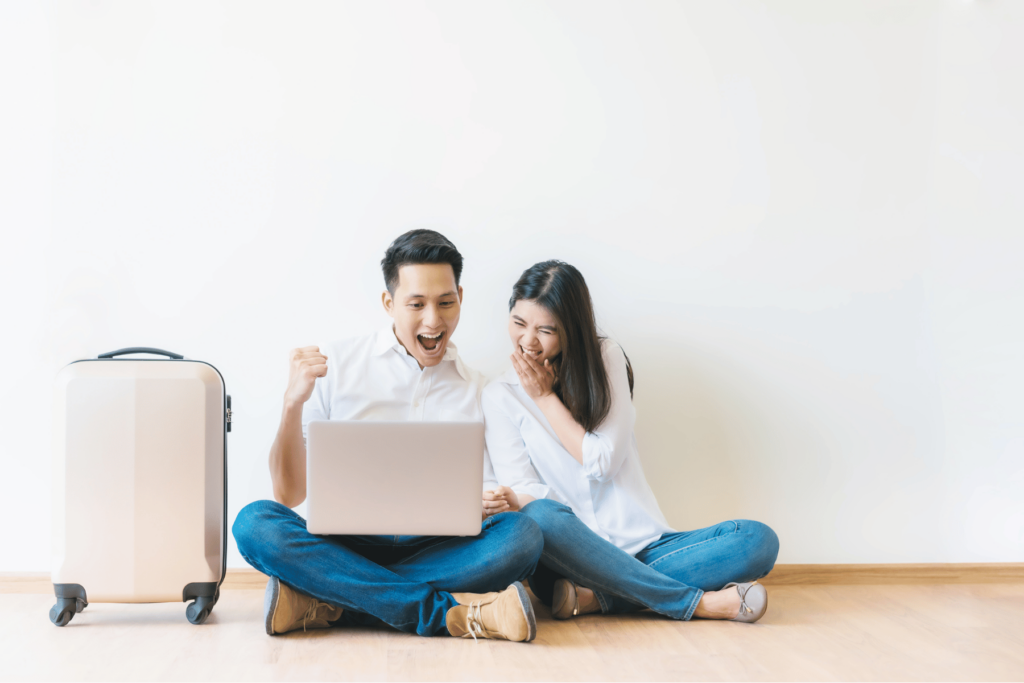 Bonus points if your takeout is on theme– think Hawaiian food for your Hawaiian vacation!
Play Video Games
Okay, personally I SUCK at video games. But my husband doesn't, and he loves them. So once in a while, we'll make a date night of playing video games.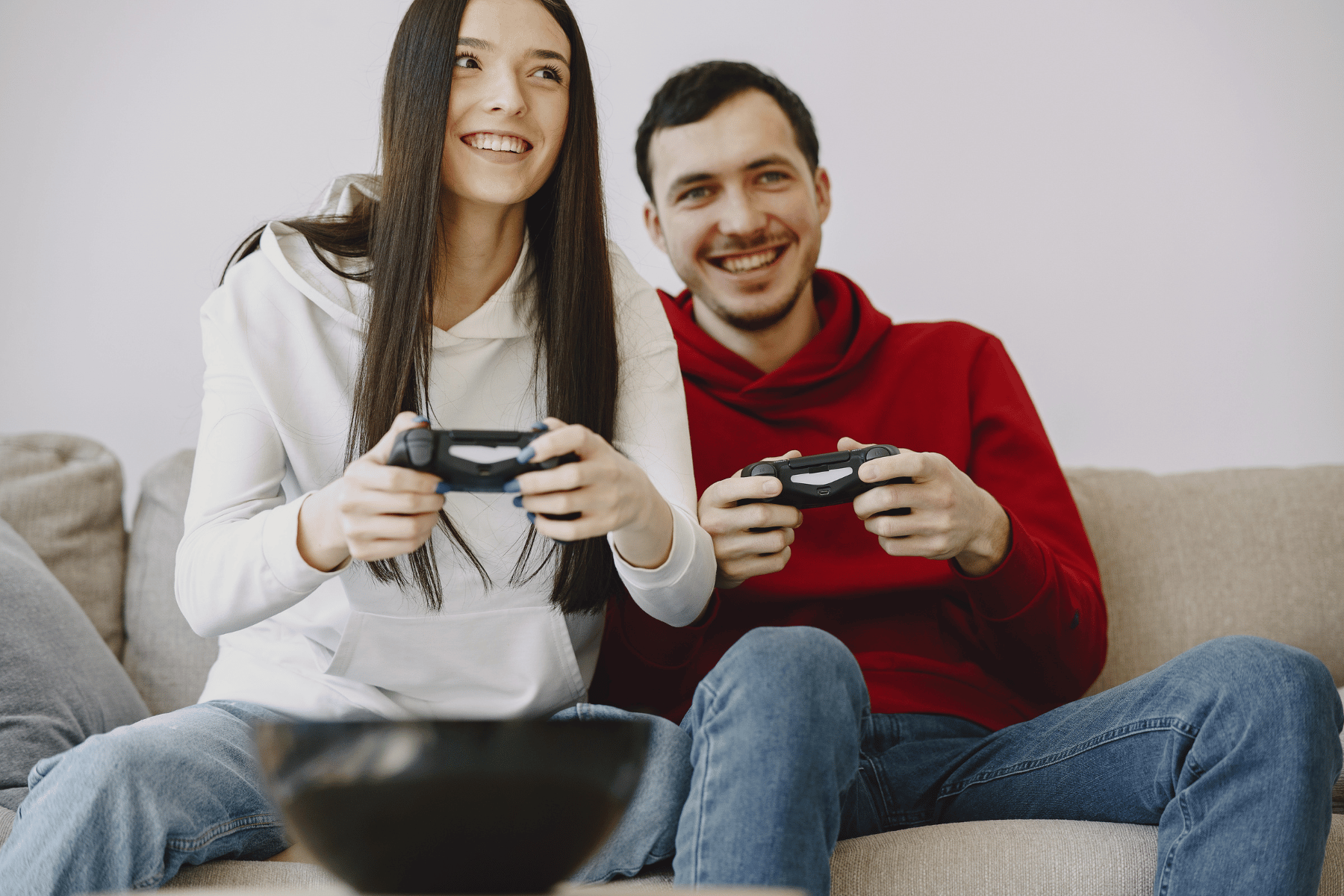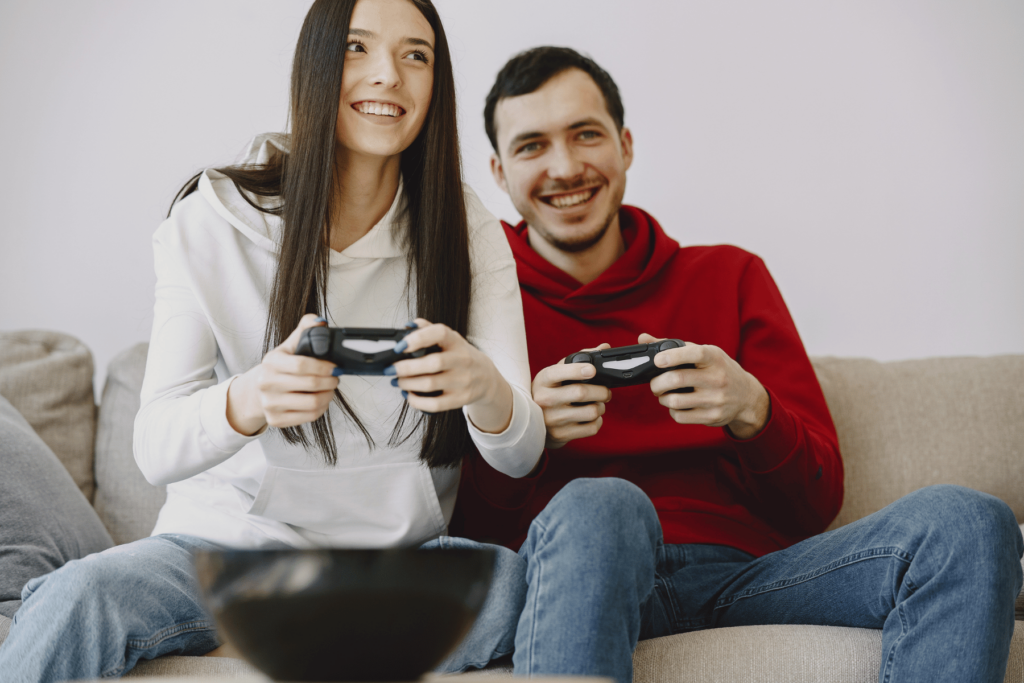 You can go old school– think MarioCart or SmashBrothers- or play something newer.
Have a Pajama Party
One of our most memorable at home date nights was a pajama party! I bought us both new pairs of PJs, blew up an air mattress in the living room, and we watched a new movie together.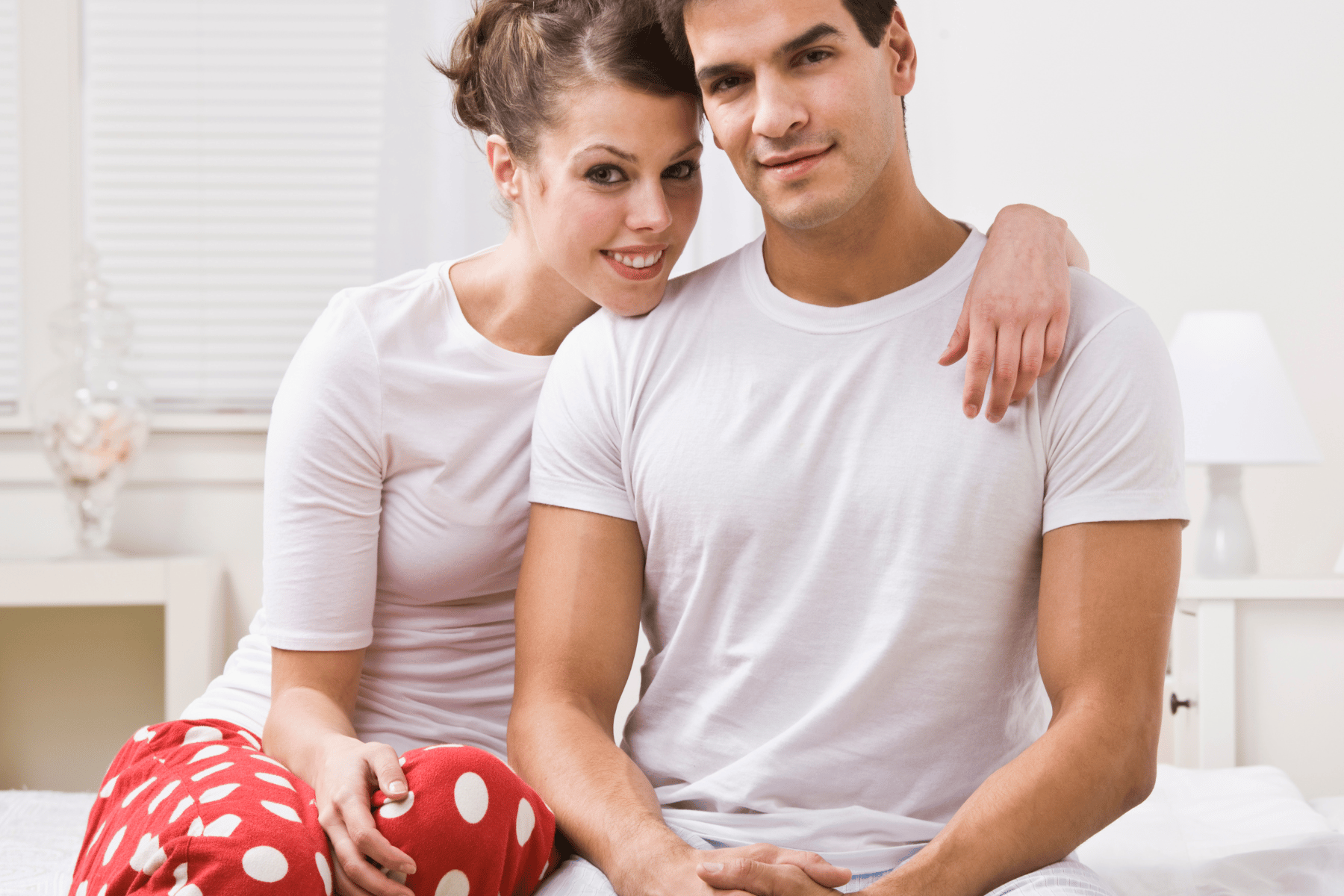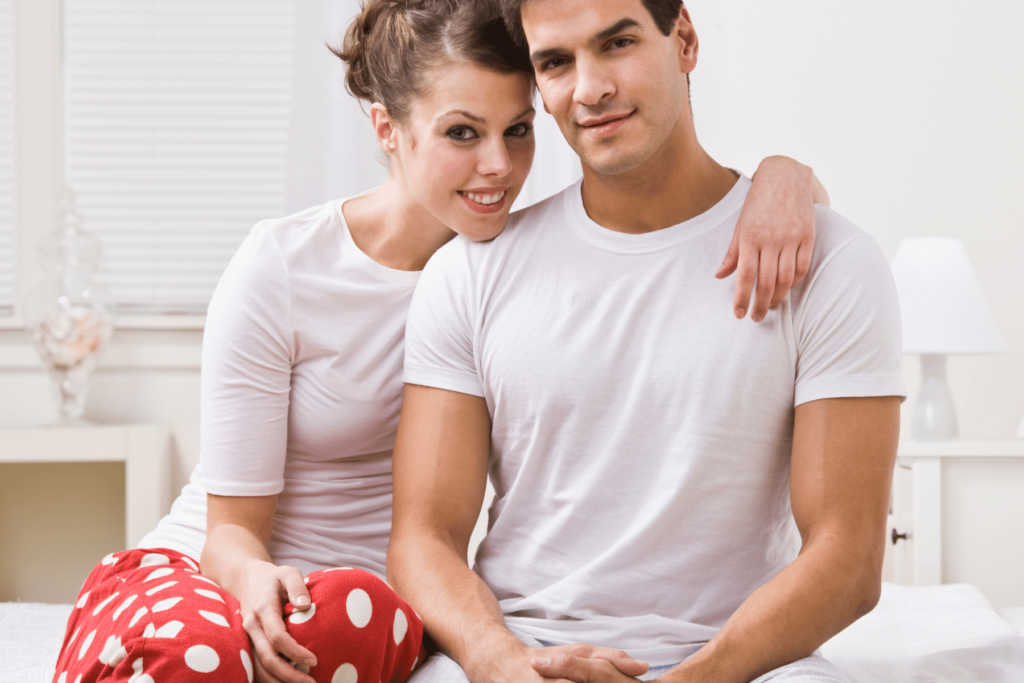 We also had breakfast for dinner– pancakes, bacon, and eggs- to really match the mood.
Make Craft Cocktails
There are some really cool at home bartending kits available now. Being Bravo junkies, we're big fan of the Drink From Home Boxes from Ariana of Vanderpump Rules.
It's a fun way to bring a little bar-magic right into your house!
Have an At-Home Wine Tasting
Along the same lines, you can also have an at-home wine tasting, either with friends or just with your partner.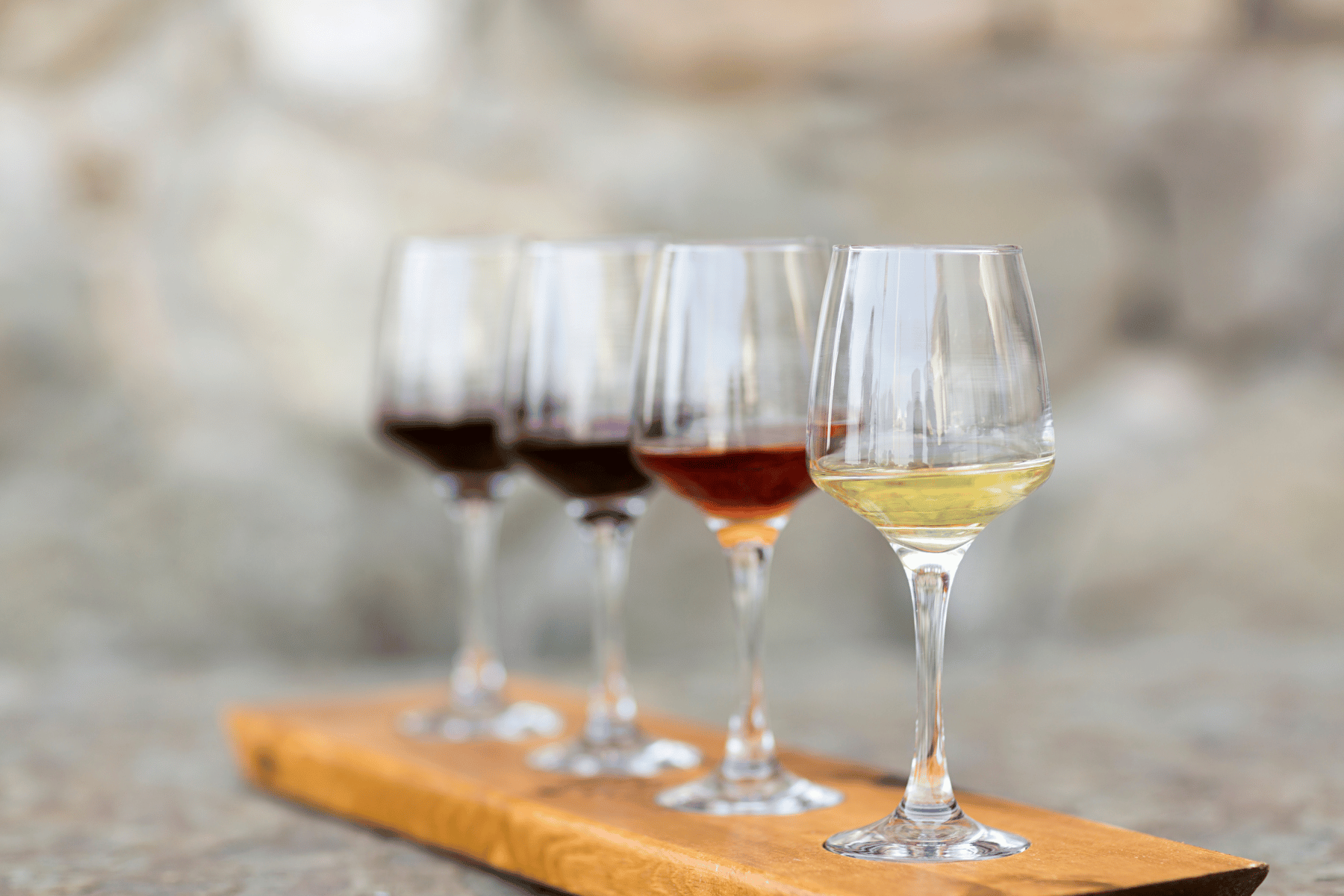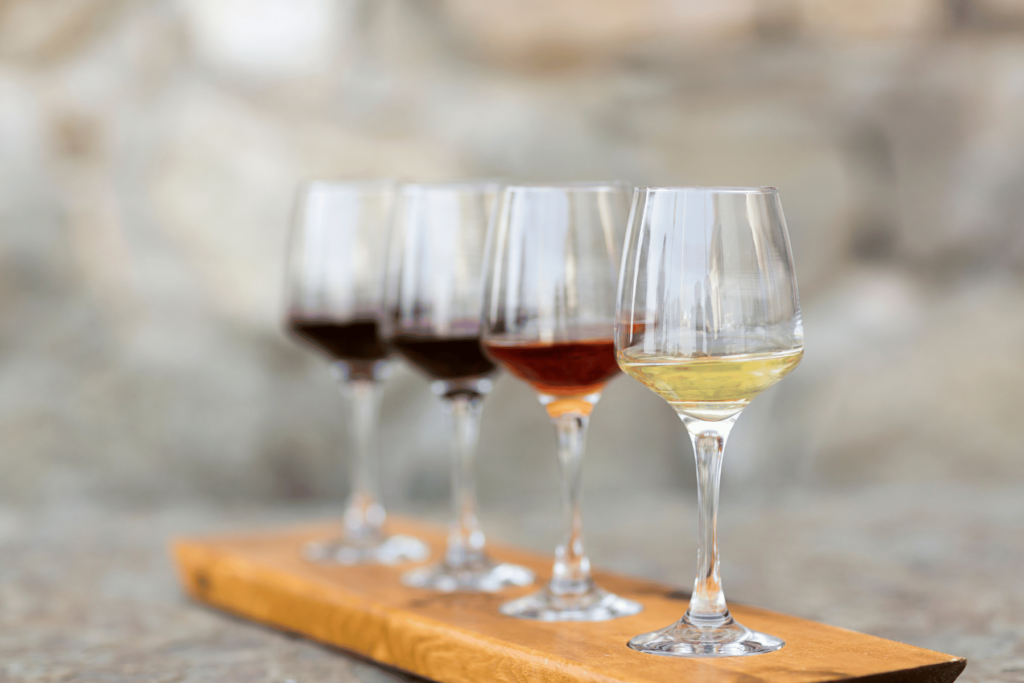 There's two wine tasting routes. You can do a DIY version where you each choose wines ahead of time and decide who is the "winner." You can do categories- best under $10 bottle, best with an unusual name, etc- and can either incorporate a trip to BevMo into the date or shop separately.
Or, if you're looking for a little less effort, you can order a wine tasting kit. This way, you can both try new wines together (without fighting over who did it best)
Make a Family Mission Statement or Vision Board
This one is on the cheesier side, but it can also be SO good for your relationship. Decide together what you want your marriage to look like. Include key words, goals, and core values. What's important to you?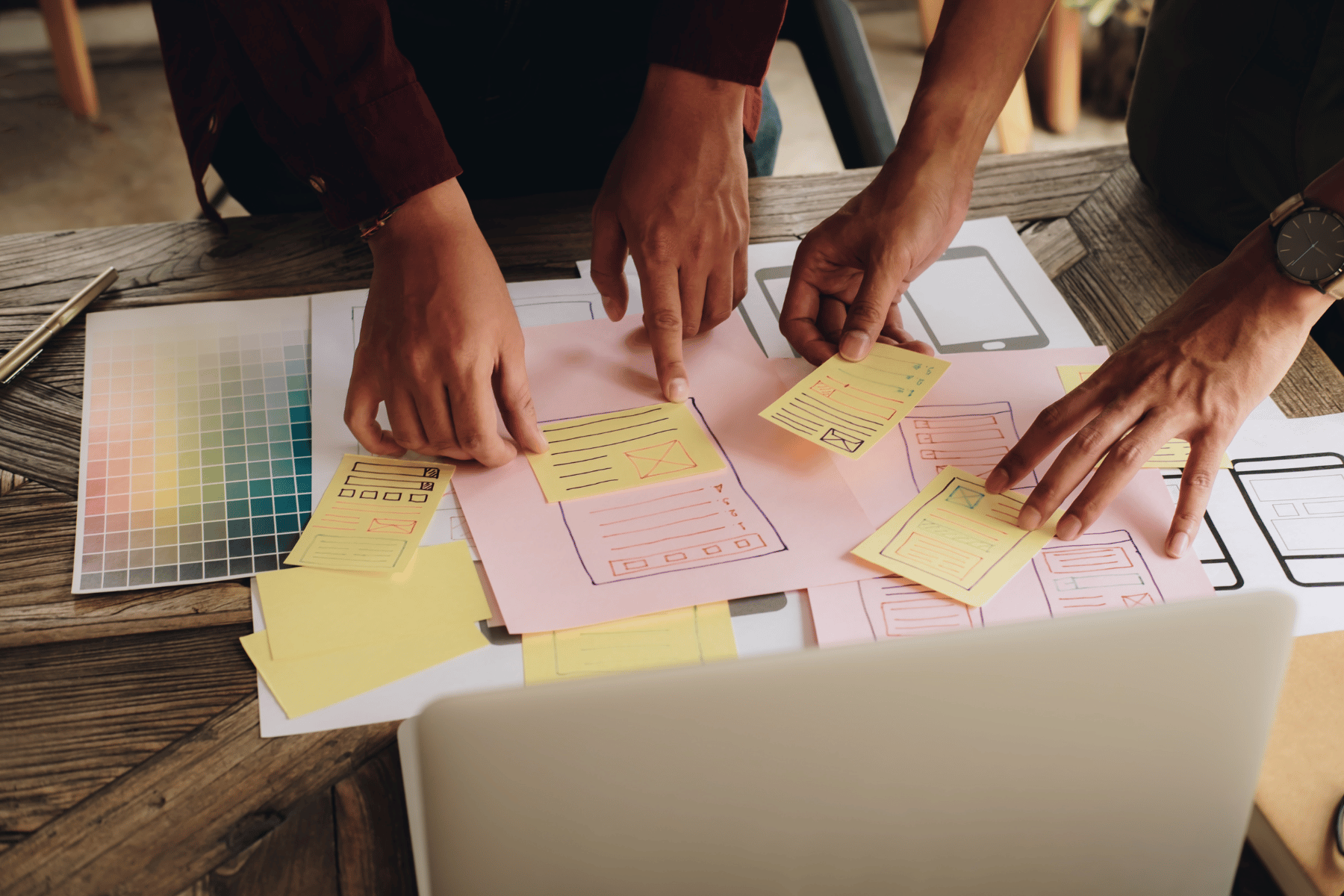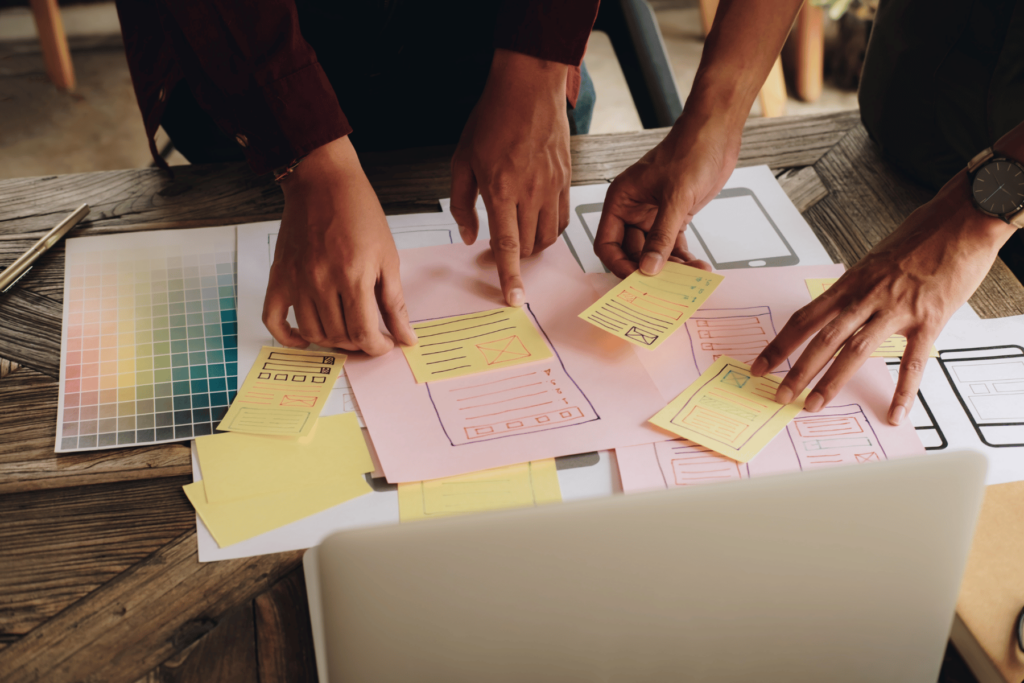 You can do the same with a Vision Board (I'll never forget my first vision board workshop, where I included a picture of a steak. At the sharing portion, I realized everyone else had pictures of fancy vacations, cars, and houses. So…whoops.)
The idea is to dream together, plan together, and get on the same page about what you want your lives to look like.
Do a Puzzle
Doing a puzzle together can be a lot of fun. It's low pressure and doesn't require all of your attention, so there's plenty of opportunities to chat.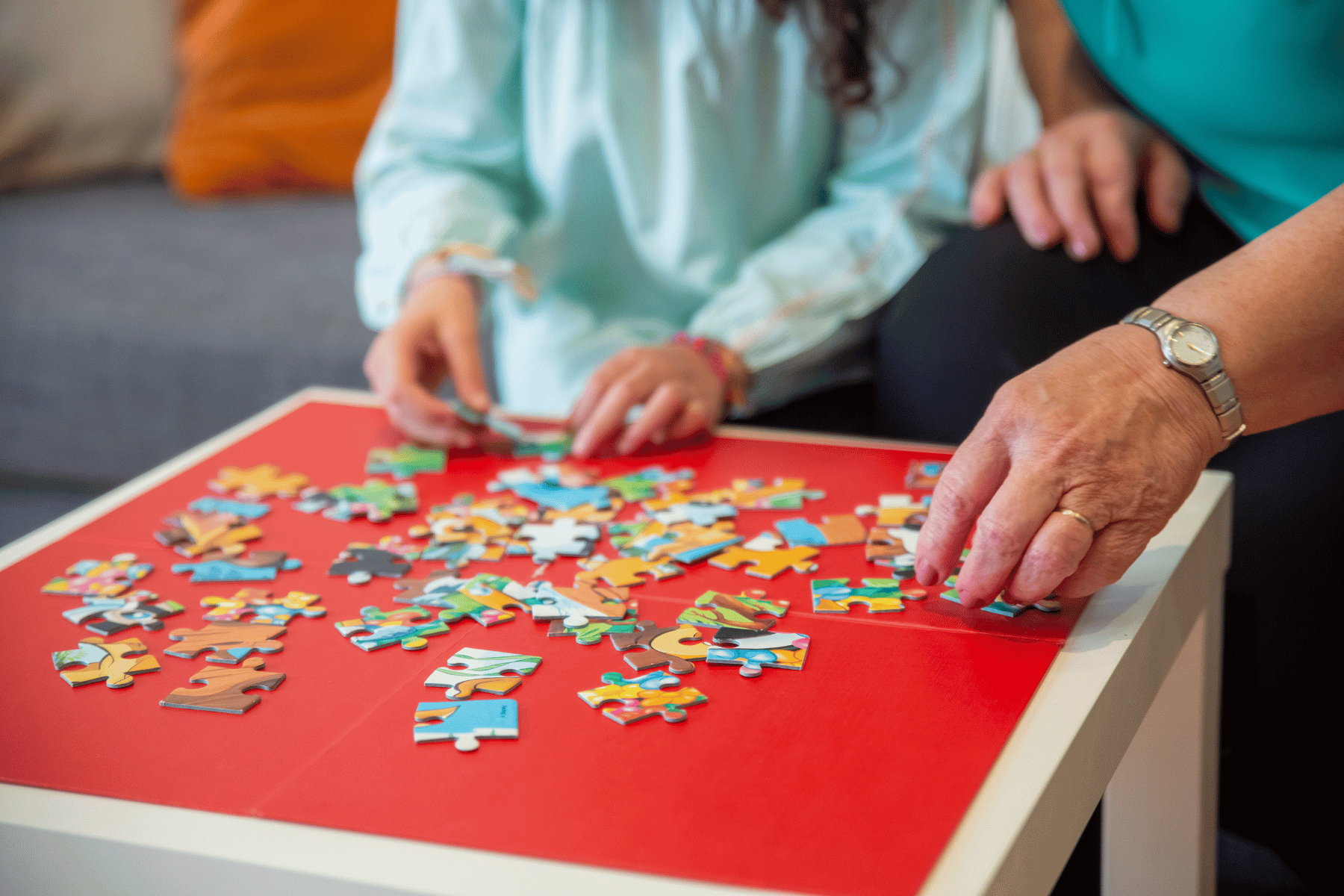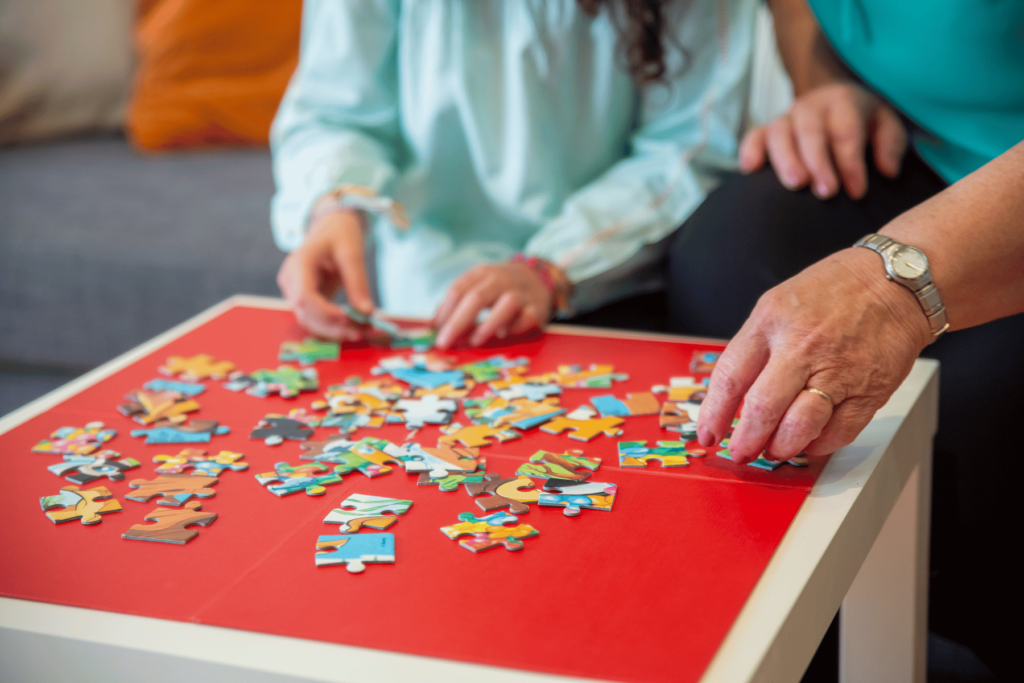 And with the right tools (like a fun new puzzle and this roll-away puzzle mat that saves your work), you can pick up and put down the activity as needed.
***********
With these ten creative stay at home date night ideas you'll be set. No matter what date night you choose, you'll have a wonderful night with your partner – all without having to leave your home. Better yet – all without having to pay for a sitter!
So grab a movie, pick your favorite subscription box, or learn to cook an amazing new meal, and invest in your relationship tonight!
Looking for more ways to connect with your partner? Head here next-