This post is sponsored by BreatheSmart. Use of the BreatheSmart app and the HeroTracker sensors were provided to the Salty Mamas at no cost, and the Salty Mamas were also compensated for this post. You can read more at our disclosures page. As always, the thoughts and opinions expressed here are our own, and The Salty Mamas only promote products we believe in.
At nine months old, Lila got pneumonia. At a year and a half, she got bronchitis. By the time she was two years old, she was coughing violently- often until she threw up- on an almost daily basis. My gut told me she had asthma, but it was hard to get her doctor to agree.
When we talked to the doctor at her annual checkup, he didn't seem overly concerned with her symptoms. He prescribed a rescue inhaler, but it was a full three years (and two different doctors) until she finally received an asthma diagnosis. It took another six months to find a preventative medication that got her asthma under control.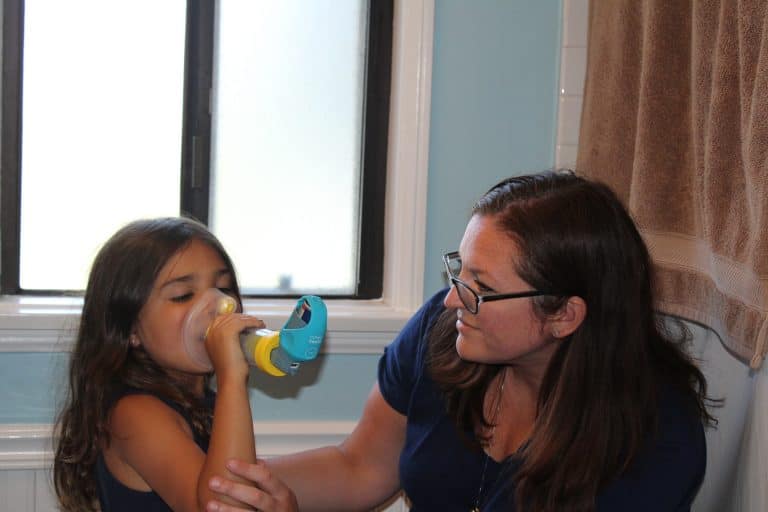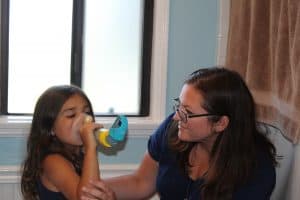 It took us more time than I'd care to admit, but now that I've finally gotten everything sorted out when it comes to my kids' asthma monitoring, I find myself completely unwilling to let go of our carefully crafted asthma management routine.
Right now, my kids are little. It's easy for me to "take charge" of their asthma myself. I talk to their doctors. I make decisions about medications. And when it's time to administer those meds? Well, I do that too.
But what happens as these kids get older? I mean, they can barely remember to brush their teeth every day, or to comb their hair before school. How on earth are they supposed to remember exactly what it takes to keep their asthma under control?
Thankfully, we now have an asthma monitoring app can help them to do just that.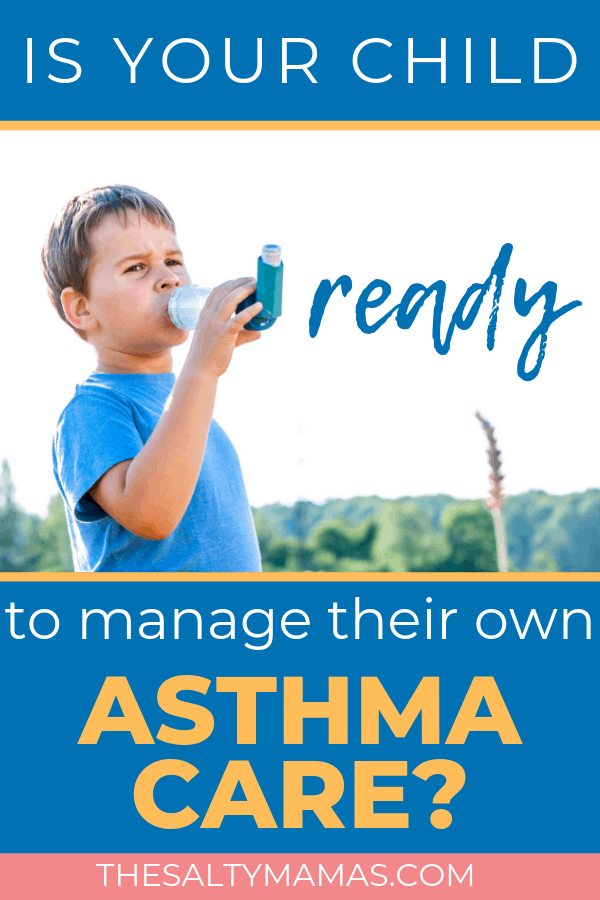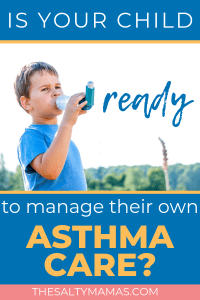 DISCLAIMER: THIS WEBSITE DOES NOT PROVIDE MEDICAL ADVICE. The information on this website is for informational purposes only. Always seek the advice of a qualified health care provider with any questions you may have before undertaking a new health care regimen. Never disregard professional medical advice or delay in seeking it because of something you have read on this website.
BreatheSmart's Education Initiative
As busy parents, we know just how much time it takes us to keep track of everything our kids need to manage their asthma. Between preventative medications, inhalers at school, and giving instructions to pretty much everyone who has ever taken care of our kids, we've got the routines down pat.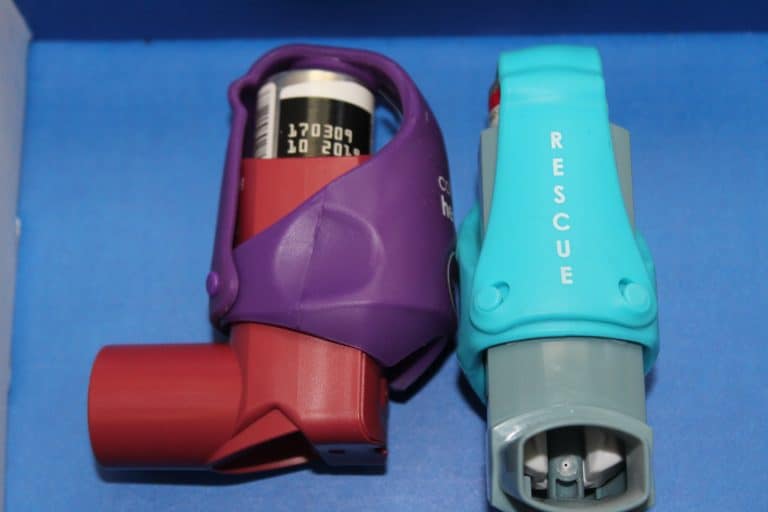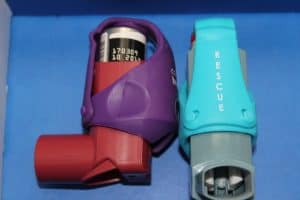 But kids grow. And just as they've wanted to do everything themselves- from those first attempts at making their own PB&J to choosing what clothes they want to wear- they're not going to let us take care of them (and their asthma) forever.
Research shows that, as kids age, their adherence to their asthma management routine falls drastically. Some preteens and teenagers are embarrassed by their condition. Others don't want to take their preventative meds because they "don't feel that sick." And many of them just plain won't remember to take their meds every day and on time.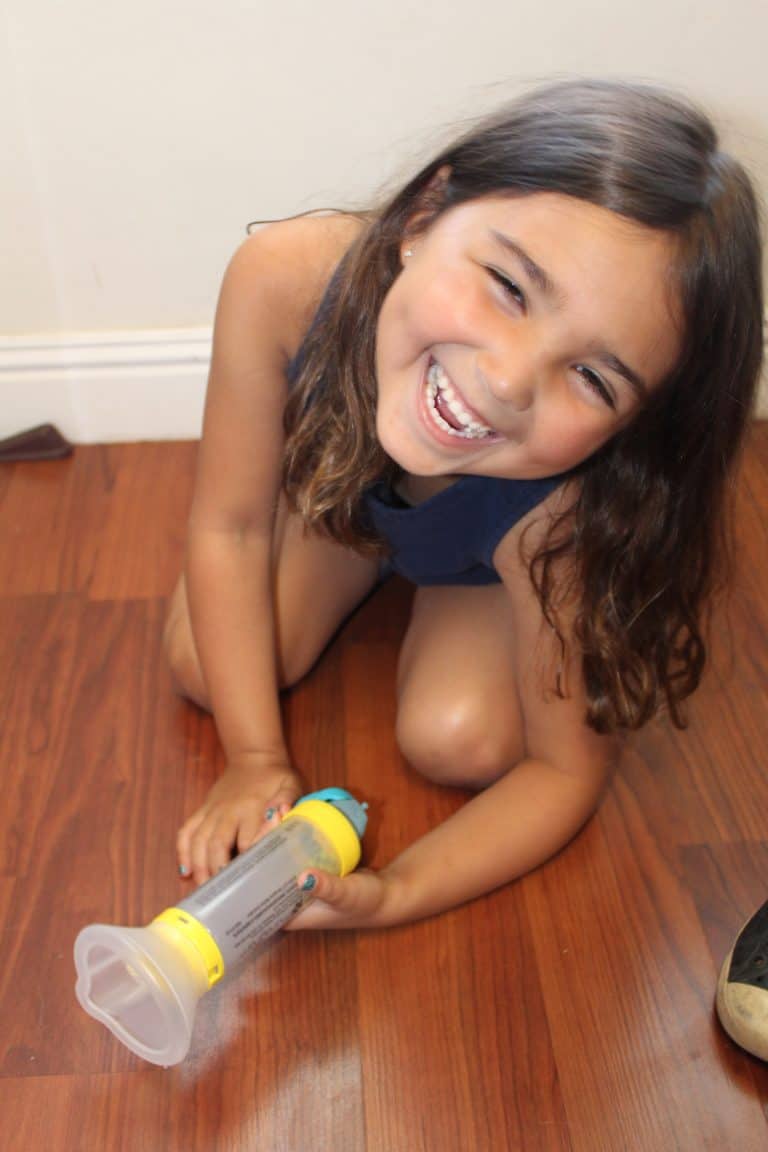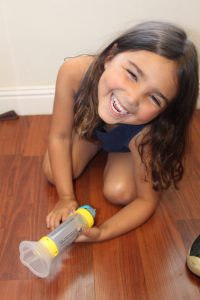 In fact, according to recent studies, a whopping 55% of pre-teens and teens fail to take their medication as prescribed, and a shocking 92% of teens fail to follow their asthma medication routines.
So that 8% of kids that are actually keeping up with their asthma care? Well, they're covered. But the other 92% are leaving themselves wide open for the asthma attacks that we've spent their childhoods working so hard to prevent.
What Can Parents Do?
Well for once, we're thankful to put some technology in the hands of our kids and teens. BreatheSmart has developed a digital tracking app that makes it SO.MUCH.EASIER to keep up with your kids' asthma symptoms, triggers, and even remind them to take their medication.
In a recent study, teenagers who were given digitals reminders had an 84% compliance rate with taking their medication as prescribed- compared to just 30% percent of teens who relied upon their own memories.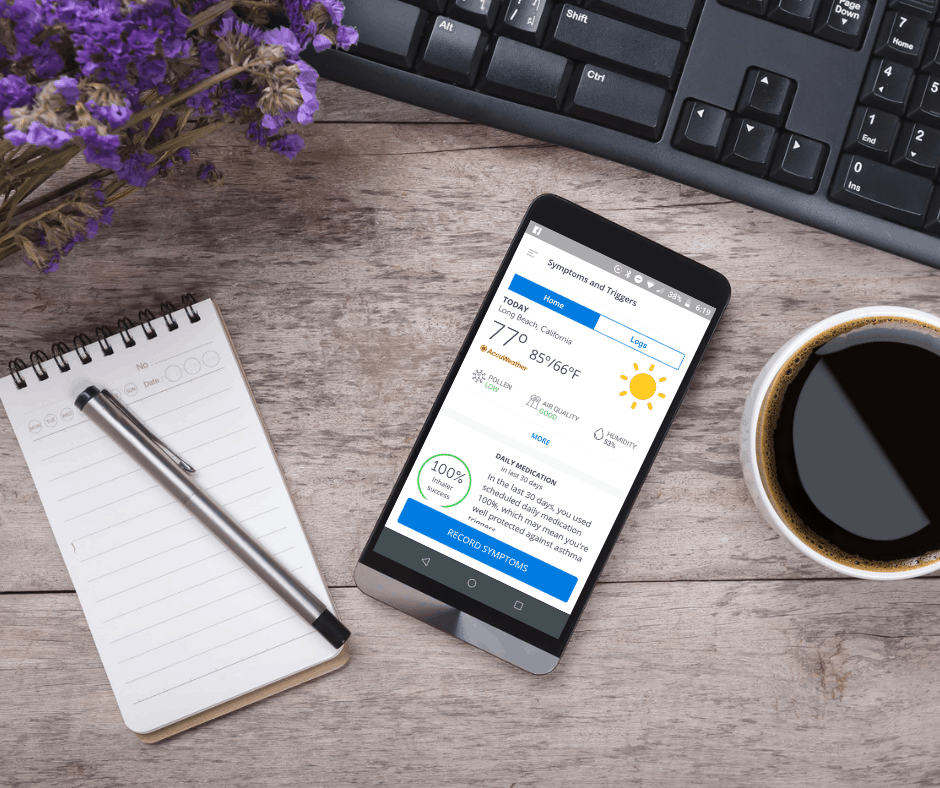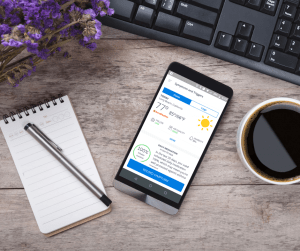 If getting kids to comply with their medications is just an app away- well, sign us up for that.
How Does the BreatheSmart App Work?
The BreatheSmart app is an all-in-one digital tracker for your kids' asthma management and is currently available in ten states-Alabama, California, Connecticut, Kentucky, Massachusetts, Nebraska, Ohio, Texas, Virginia, and Wisconsin. Parents can download the app and sync with other caregivers and kids, allowing everyone access to the information they need to keep kids safe and healthy.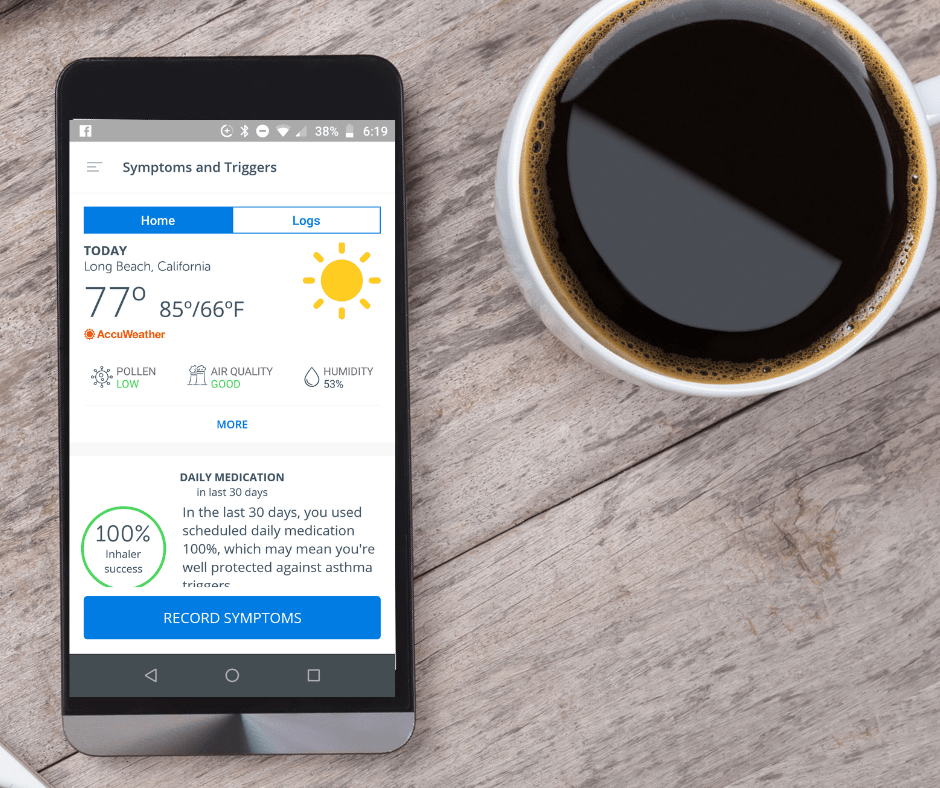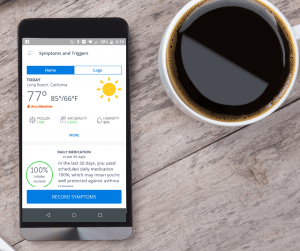 Once you've downloaded the BreatheSmart app, simply opening your home screen can show the potential triggers for the day based on the pollen index and weather conditions, so you (and your kids) can be prepared for what the day may bring. You can also log your child's additional symptoms and triggers, which can be invaluable when it comes to staying ahead of their asthma flare ups.
Perhaps most importantly, nothing rivals the BreatheSmart app when it comes to monitoring the administration of meds. The app allows you to set reminders for administering preventative medications, which helps ensure kids and all of their caregivers are on the same page when it comes to following the treatment plan.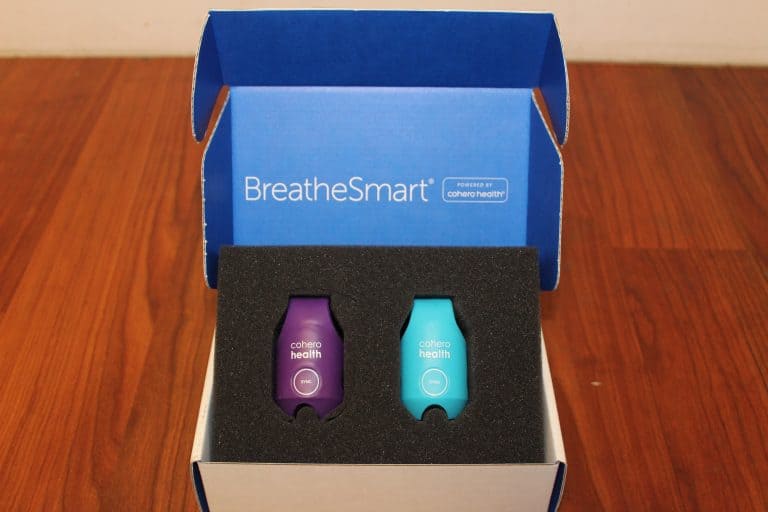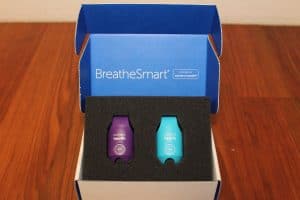 We're particularly thrilled with the HeroTracker sensors that attach directly to your child's inhaler. With a sleek profile and no added bulk, it's crazy easy to set up the HeroTracker sensors to monitor every dose your child receives. Any time the medication is delivered, the sensor updates the app. So no matter where your kids are or who is in charge of their care, you'll know that they're receiving the medications necessary to achieving asthma control.
All of this, without any extra effort or record keeping for you and your family.
Why We're Trying it Out for Thirty Days
Between visits to grandparents, late nights at work, and busy summer schedules, it can be incredibly difficult to make sure we're hitting the 80% compliance threshold needed to ensure asthma control. The app can show us, in no uncertain terms, how we're doing when it comes to preventative asthma treatment.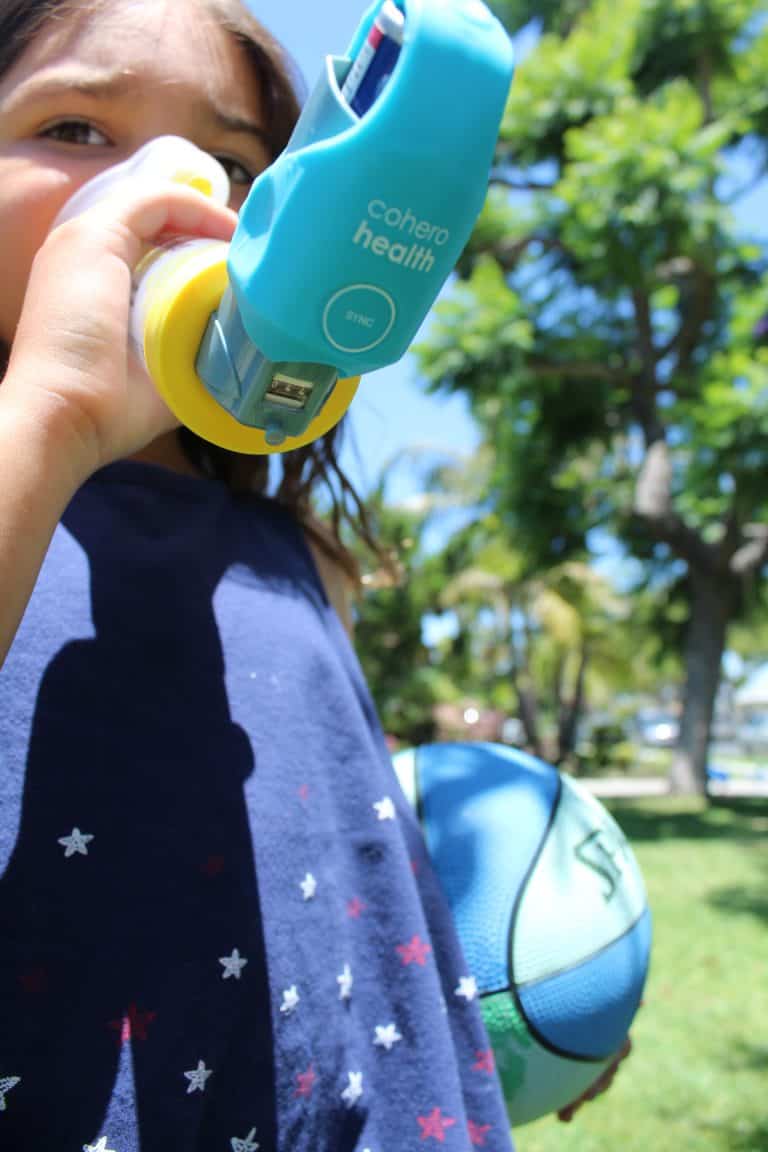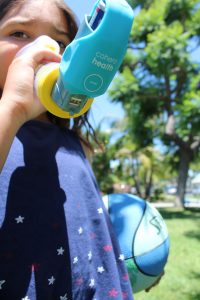 And with all the swimming, running, and playing our kids are doing, we need all the help we can get to keep track of those times we need to use their rescue inhalers. Summer is prime time for triggers in our family, and we want to ensure that our asthma plans are matching their needs as we head from summer into back to school season.
*******
We know how difficult asthma monitoring can be on a day-to-day basis. But for those of us on the go- or those transitioning responsibility to their older children- there is an incredible peace of mind with taking something off of your mental load and putting it in the hands of technology.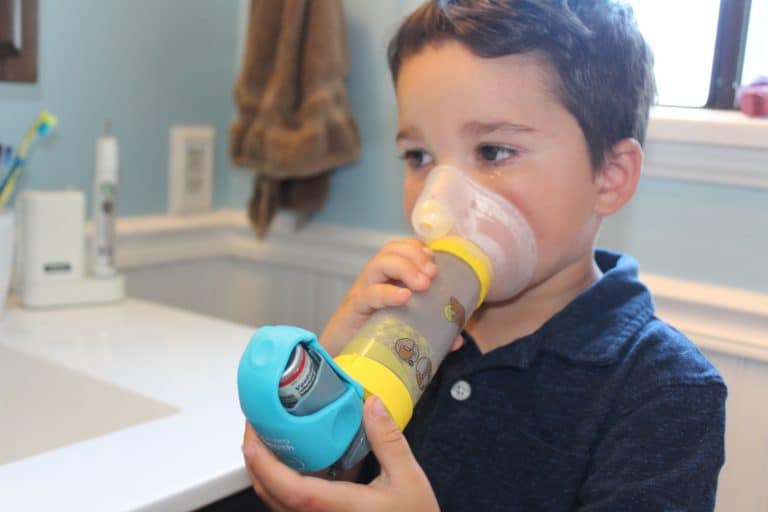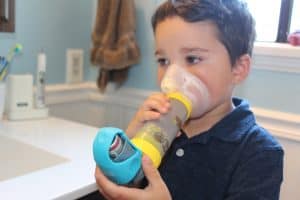 Join us all week as we continue to explore the BreatheSmart App. From how it works to how to make your life managing your child's asthma easier, we've got the help you need to help keep their asthma management consistent.
Looking for more information on the BreatheSmart app? Follow Cohero Health on Facebook and Twitter, and visit the BreatheSmart website now to take your child's asthma monitoring to the next level.