Need a no-fail banana bread recipe that'll knock your socks off? Check out this easy moist banana bread recipe, featuring a scrumptious sugared pan and cinnamon sugar topping!
There's a few recipes I feel like every mom should have in her back pocket: delicious chocolate chip cookies, and a scrumptious, moist banana bread recipe.
I found my perfect chocolate chip cookie recipe years ago, but it took me a long time- several years, and many, many experimental loaves- before I created the perfect banana bread recipe.
Featuring a sugared (not floured!) pan, yogurt for moisture, and a melt-in-your-mouth cinnamon sugar crust, your banana bread will quickly become the talk of the neighborhood.
Whether you're welcoming a new neighbor, consoling someone after a loss, or just need a yummy snack for you kids, this no-fail banana bread will help you knock it out of the park every single time.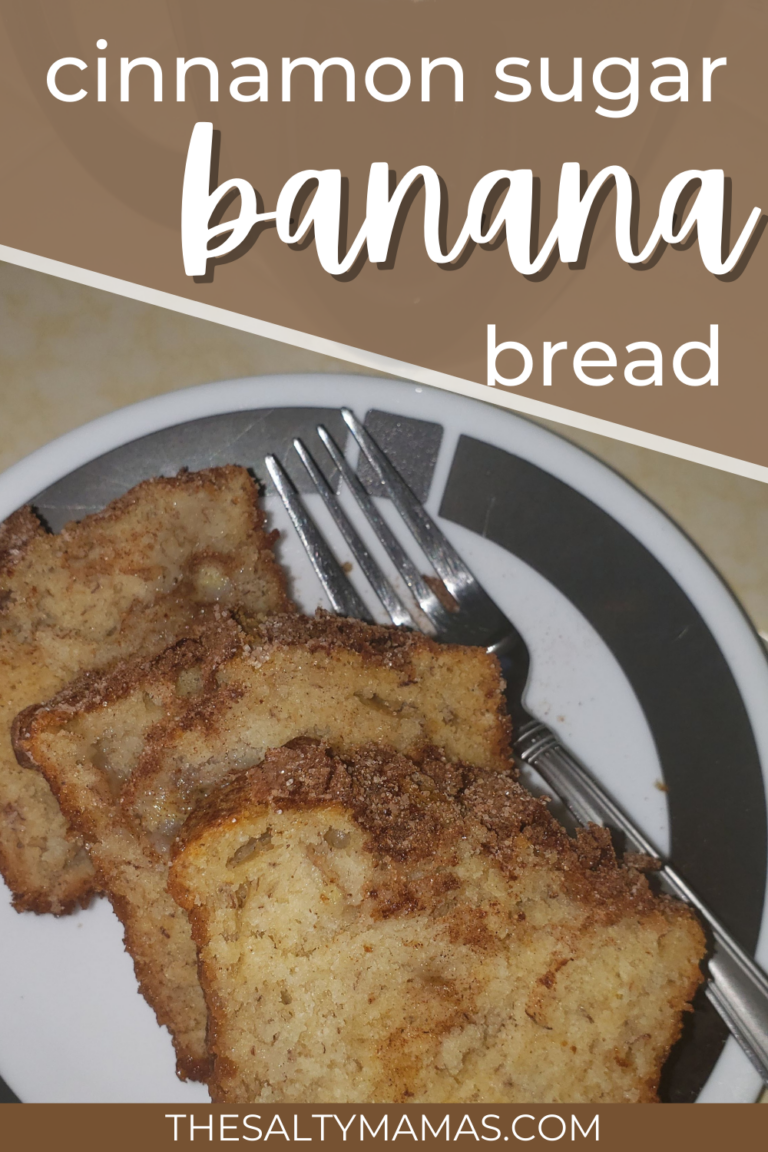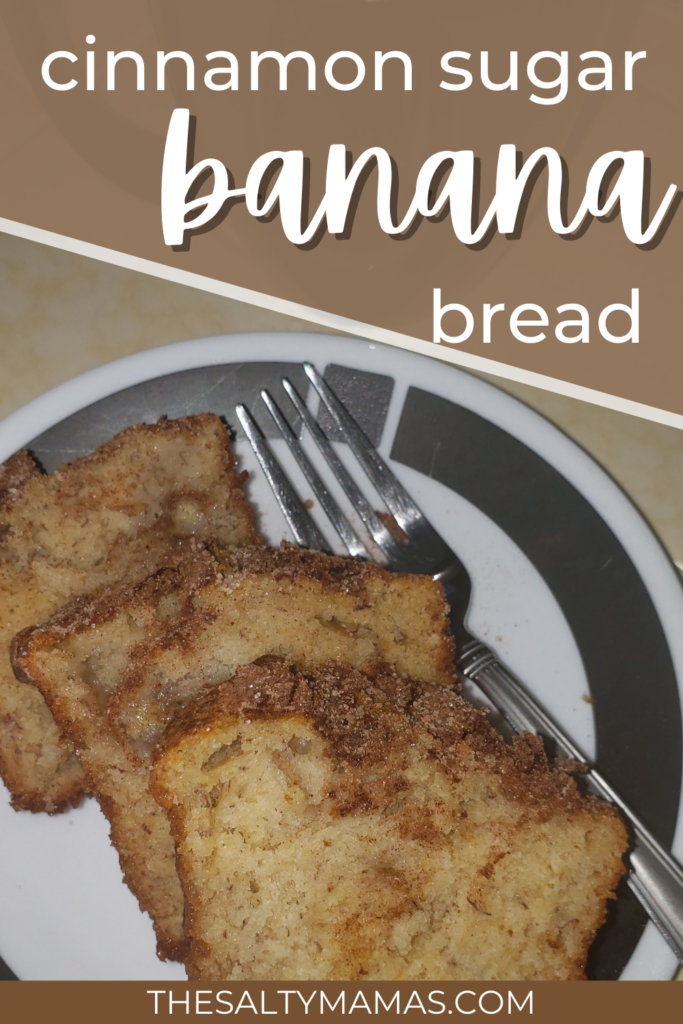 This post contains affiliate links. You can read more at our disclosures page. Thanks!
What Makes This Moist Banana Bread So Special?
I have made this banana bread with several substitutions, and many, many times. And it has never, ever failed me.
It is moist, just the right amount of crumbly, and just the right amount of sweet.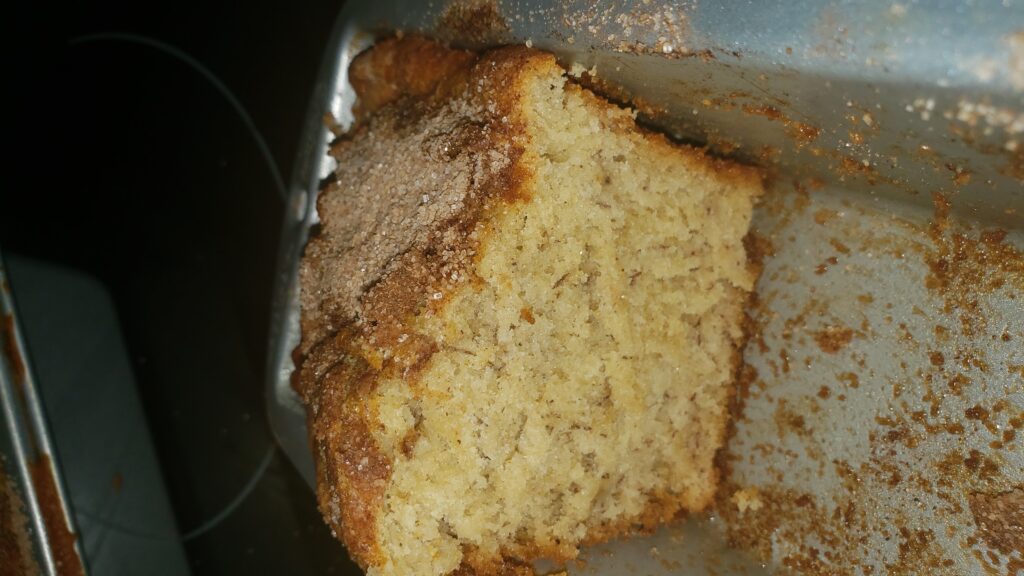 But the thing that really sets this banana bread apart is the cinnamon sugar topping. It is applied before baking, and it soaks into the top of the banana bread in the oven, creating a flaky, delicious crust on top.
Gathering Your Ingredients
My favorite thing about this recipe is that most of the ingredients are in my house at any given time. Flour, butter, sugar, baking soda, eggs, vanilla, and salt are all pretty basic. You might have them in your cabinets and fridge already!
I don't know about you, but my kids almost always neglect the last couple of bananas. (Maybe because they're hoping I'll make this banana bread recipe with them!)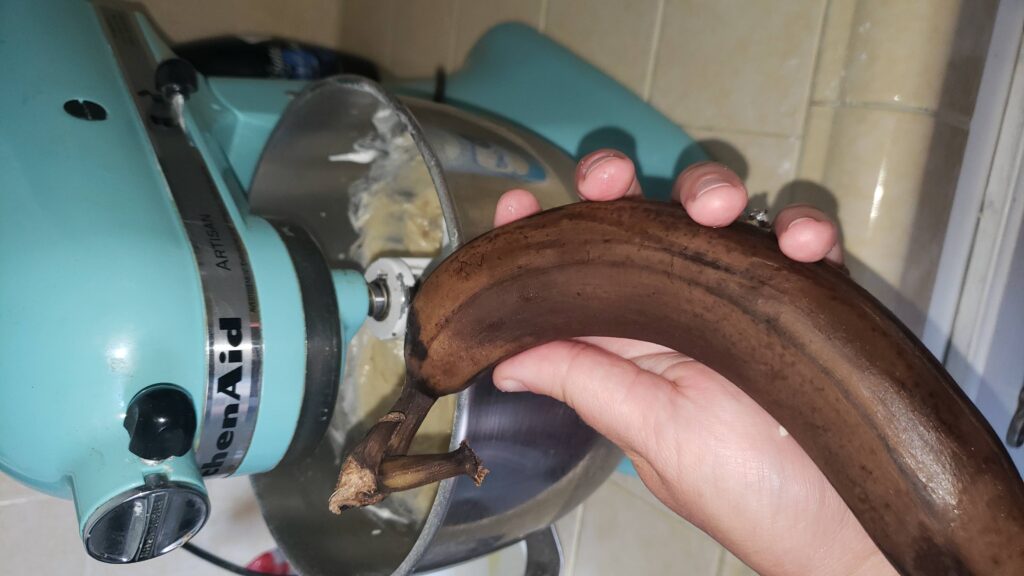 When it comes to your bananas, the browner the better! Don't be afraid to use some mushy bananas in here, as your recipe will actually turn out better!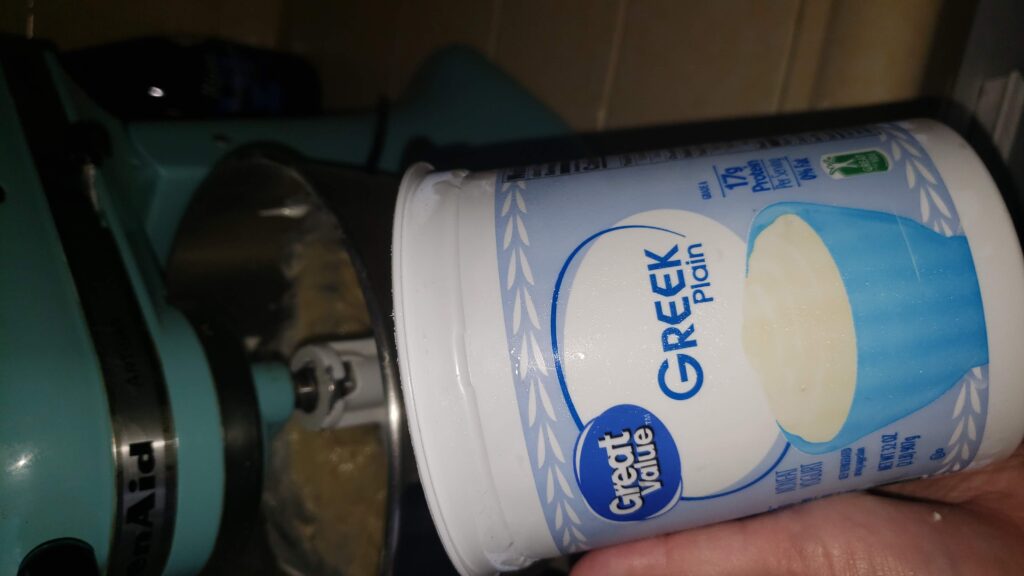 The only other ingredient that is "unusual" is the thing that makes this banana bread moist- the addition of sour cream. Over the years, I've substituted many different ingredients for the sour cream. I've used plain yogurt, vanilla yogurt, and even plain greek yogurt all with perfect results.
Mixing Together the Ingredients
First up, you'll cream together the butter and sugar. Then, add eggs and vanilla.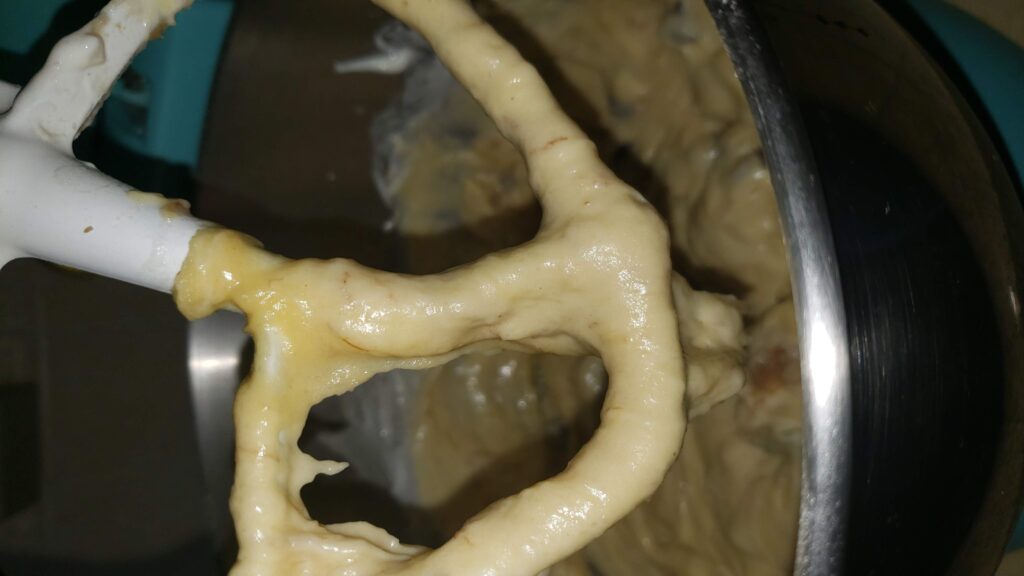 Next up, you'll mix in the baking soda and salt BEFORE you put in the flour. This gives it a chance to get mixed in well, without overmixing. (It also saves you the extra bowl for dry ingredients, leaving you with one less dish to wash!)
Next up, add in your flour and mix until just combined.
Toss in your bananas and sour cream (or yogurt) and mix until just combined. Some banana lumps may remain.
Optional Add Ins
At this point, you can make your banana bread even fancier by tossing in some mix ins. My kids love when I toss in a half cup of chocolate chips (because of course they do).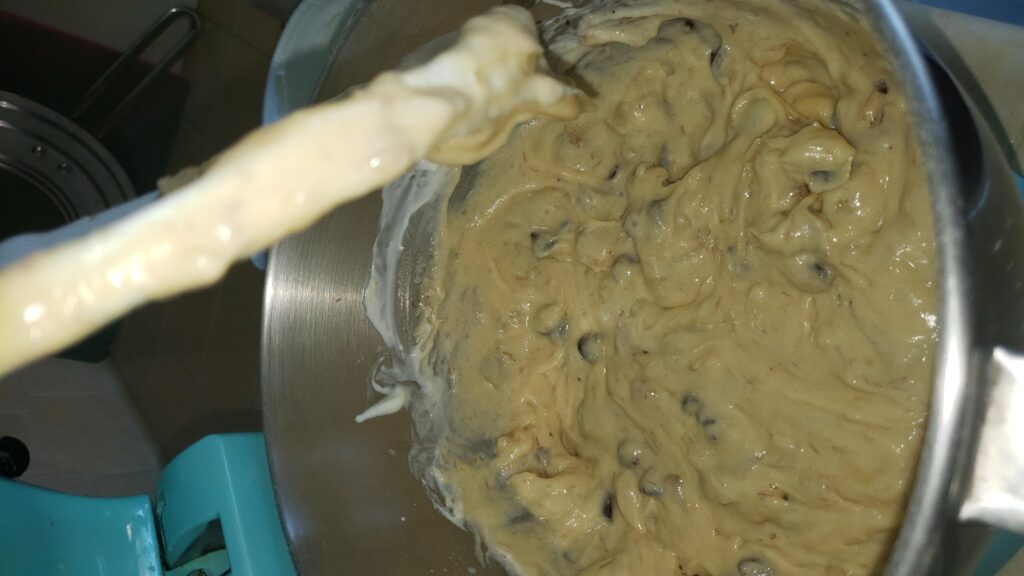 If we have blueberries around, sometimes I'll add a half cup of those to the mix. This is my husband's favorite. I find that using frozen blueberries actually works best, as they are less likely to sink to the bottom of the pan.
Some people may also want to add walnuts. I am not those people. But if you are, do your thing!
Sugaring the Pan
Sugaring the banana bread pan is my special trick to accomplish two missions. First up, it keeps the bread from sticking to the pan. But it also creates this yummy, sugary crust around the entire edge of the bread.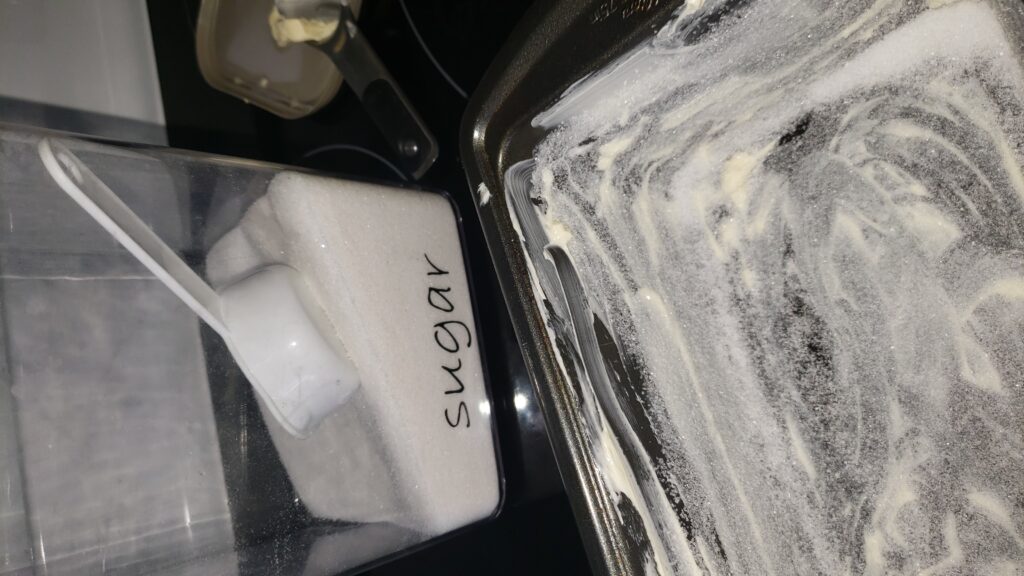 To accomplish this, you'll first run a tablespoon or so of butter or margarine around every side of the pan. Don't forget the edges and corners!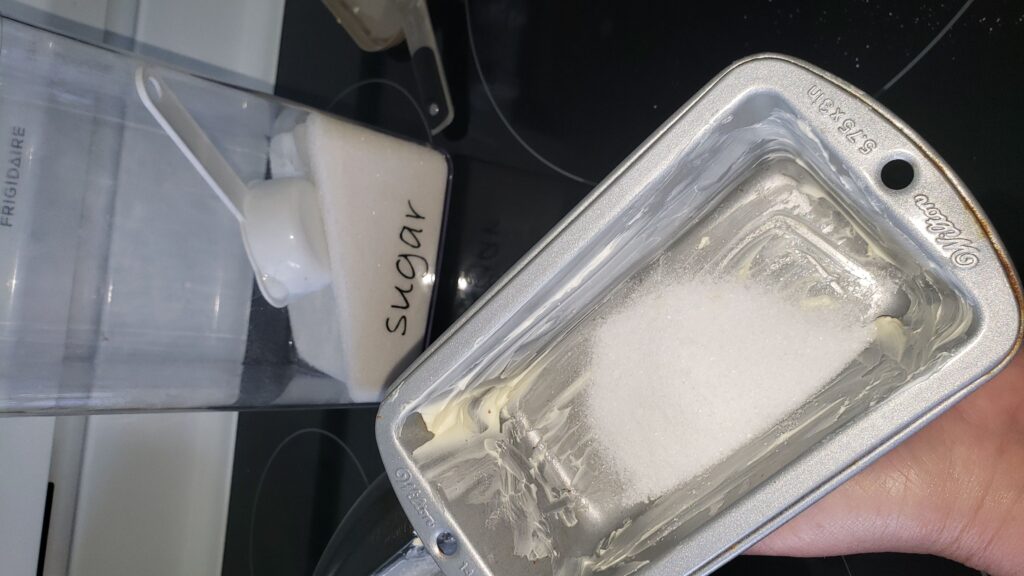 Next, pour about a 1/4 cup of sugar into the bottom the buttered pan. Gently move the pan from side to side, allowing the sugar to fall against the butter. It'll stick to the butter, creating a barrier between your batter and the pan.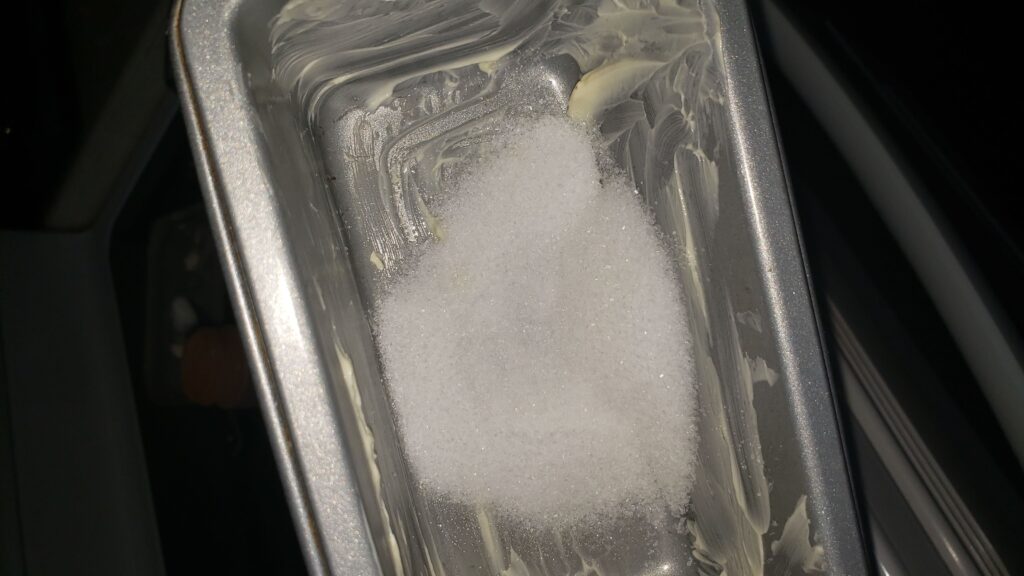 This sugared pan will help the loaf come out easily when it's done, and make your bread just a little extra delicious.
The Cinnamon Sugar Topping
The cinnamon sugar topping on this banana bread is what really sets it apart. And it's so easy to add!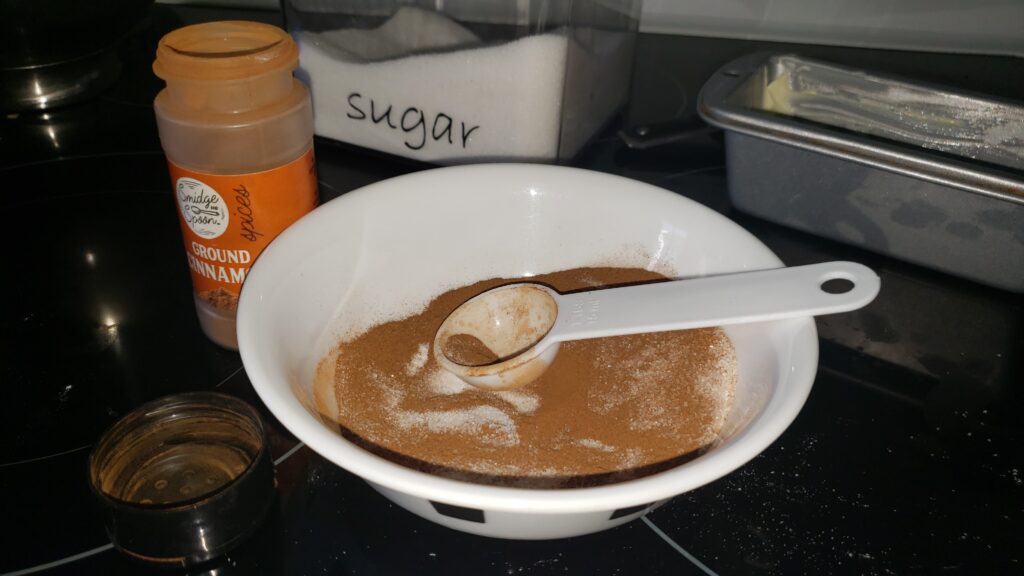 Combine cinnamon and sugar in a small bowl. Scoop the mixture on top of the banana bread evenly. It'll look like a lot, but trust me- it's just the right amount.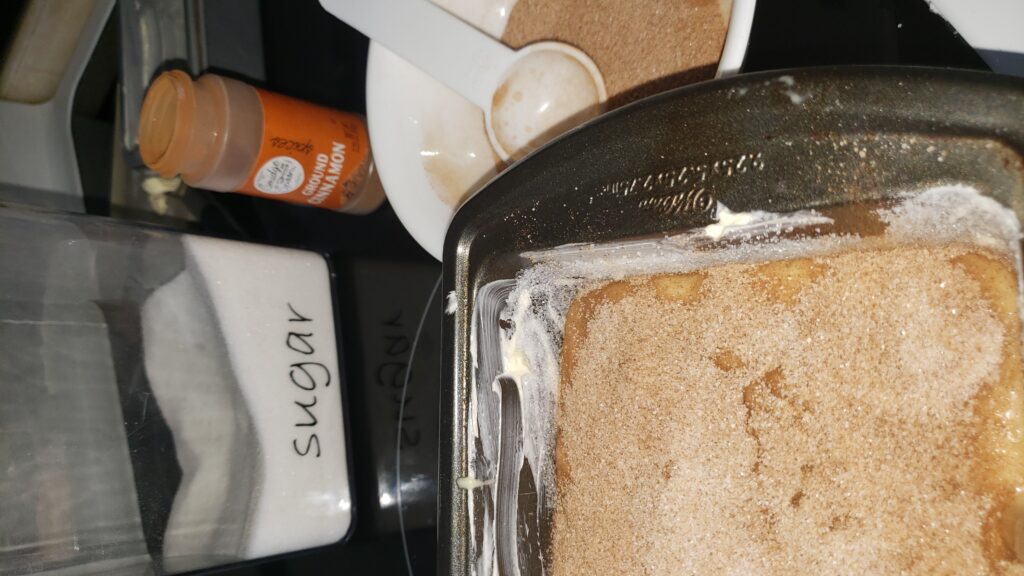 As it cooks, the cinnamon sugar will bake into the top of the bread, creating a delicious, flaky cinnamon sugar topping.
Adjusting Your Loaf Size
I've made this banana bread recipes in several size pans. I've also made half batches (this recipe splits beautifully).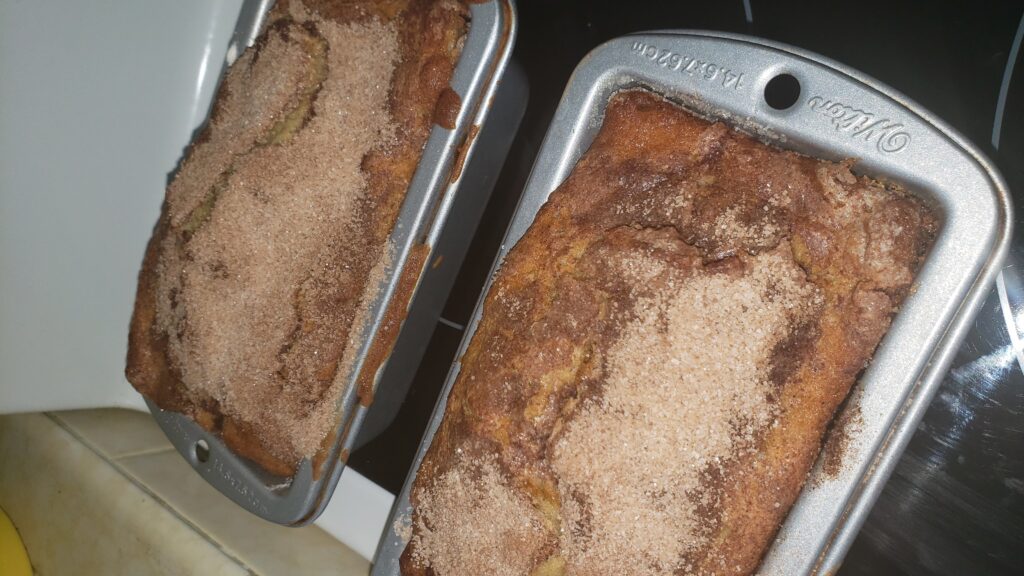 If you're changing the size of the loaf or the recipe size, you may need to adjust your times or cooking temperature. Please note that altitude and oven temperatures can affect cooking times, so you should check frequently the first time you bake these.
No Fail, Moist Banana Bread Recipe
Ready to try it for yourself? We'll bet you- and your kids!- are going to love this as much as our family does!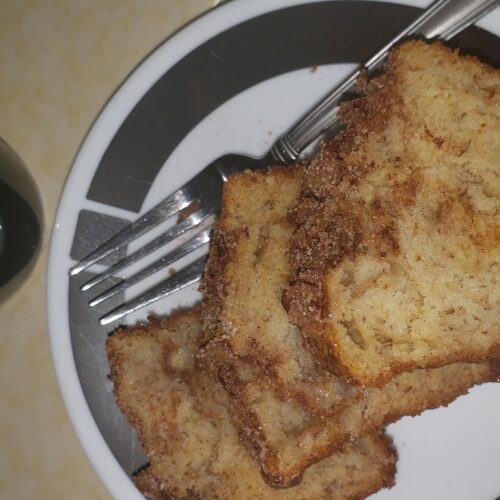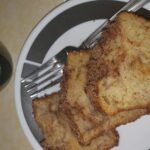 No Fail Moist Banana Bread with Cinnamon Sugar Crust
Ingredients
Banana Bread Batter
1/2

cup

butter, melted

1

cup

white sugar

2

eggs

1

tsp

vanilla extract

1

tsp

baking soda

1/2

tsp

salt

1 1/2

cups

flour

2

overripe bananas, peeled

1/2

cup

sour cream, vanilla or plain yogurt, or greek yogurt

1/2 cup

optional mix ins (chocolate chips, blueberries, etc)
To Sugar the Pan
1

tbsp

butter

1/4

cup

sugar
Cinnamon Sugar Topping
1/4

cup

sugar

1

tbsp

cinnamon
Instructions
Preheat oven to 375 degrees fahrenheit.

In a stand mixer or large bowl, beat together butter and sugar until creamy, about one minute.

Add in both eggs and vanilla and mix.

Add baking soda and salt to the wet ingrediets, and mix.

Add in the flour, and mix until just blended.

Add in the two peeled bananas (the browner the better!) and your sour cream or yogurt. Mix until combined (some banana lumps may remain)

Add in mix ins (chocolate chips, blueberries, etc) and stir with a spoon until combined.
To Sugar the Pan
Rub the inside of a loaf pan with one tablespoon of butter. I usually just use clean, washed hands to do this. Make sure the bottom, sides, and edges are well covered.

Pour 1/4 sugar into the bottom of the pan.

Gently rotate the pan, tapping as you go, until the sugar has covered the butter in the bottom and sides of the pan.

This will keep your bread from sticking to the pan after it is baked.

Pour your banana bread batter into the sugared pan.
Cinnamon Sugar Topping
In a small bowl, combine cinnamon and remaining 1/4 cup of sugar.

Using a spoon, sprinkle the topping onto the top of the banana bread batter in the pan. It will look like a lot, but trust me, it's going to be amazing.
Bake Your Banana Bread
Bake at 375 for 45 minutes. Check the center of the loaf with a toothpick at the 45 minute mark. If it comes out wet, cook for an additional 15 minutes. If it comes out clean, your bread is ready!

Allow to cool for at least thirty minutes before removing from the pan.
Don't forget to forward your friends and family this recipe when they ask you for it (and we almost guarantee they will!)
*******
Give it a try, and let us know in the comments how it turned out! Are you famous in your neighborhood for your scrumptious banana bread yet?
Looking for more yummy recipes? Head here next-