Looking for a fun, low pressure way to connect with your tweens? These card games for tweens are quick, low pressure, and LOTS of fun. They're a sure way to spend time with your kids that you'll BOTH enjoy!
As my daughter has gotten older, we're having to learn new ways to connect with each other. She doesn't want to play barbies with me anymore (which, honestly, thank goodness, because I was never a fan), but she still wants to spend time with me.
The in-between phase can be hard on everyone, but we all still want the chance to spend time with our kids in fun ways.
Luckily, having older kids brings on a brand new phase- spending time together on activities that we BOTH actually like!
So if you're looking for quick, meaningful ways to spend time with your older kids (ages 8-12) too, check out this list of the best card games for tweens.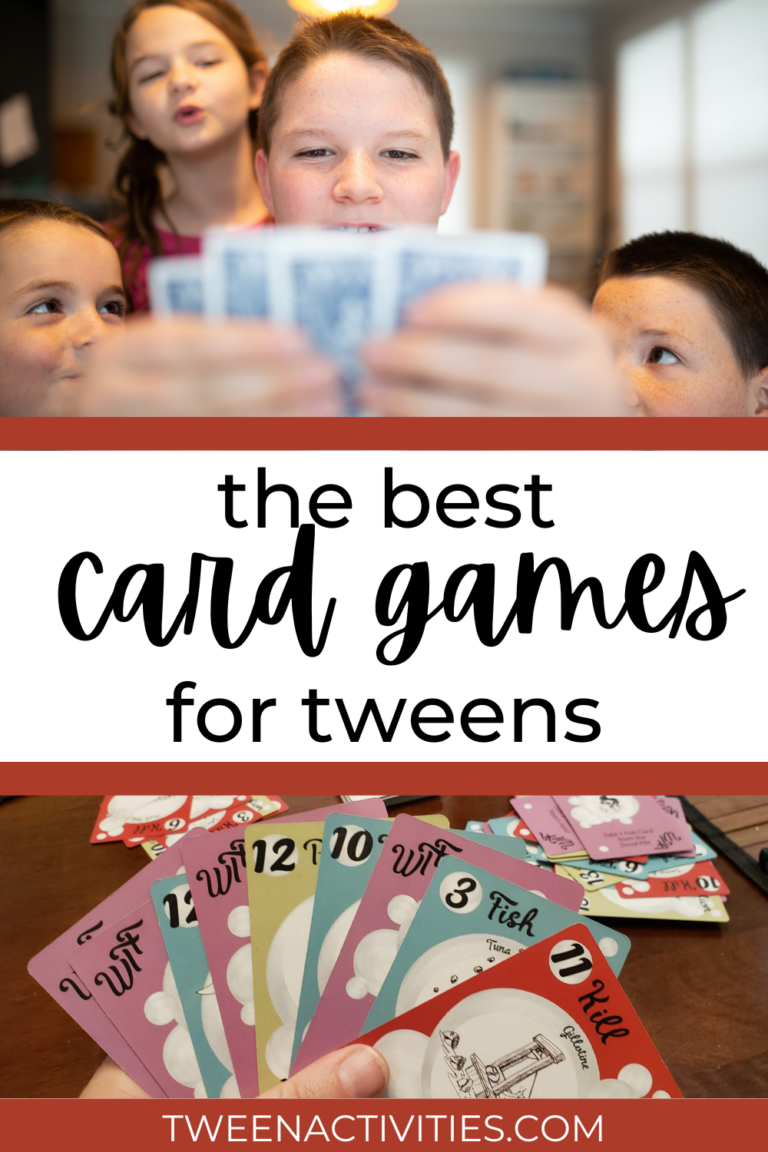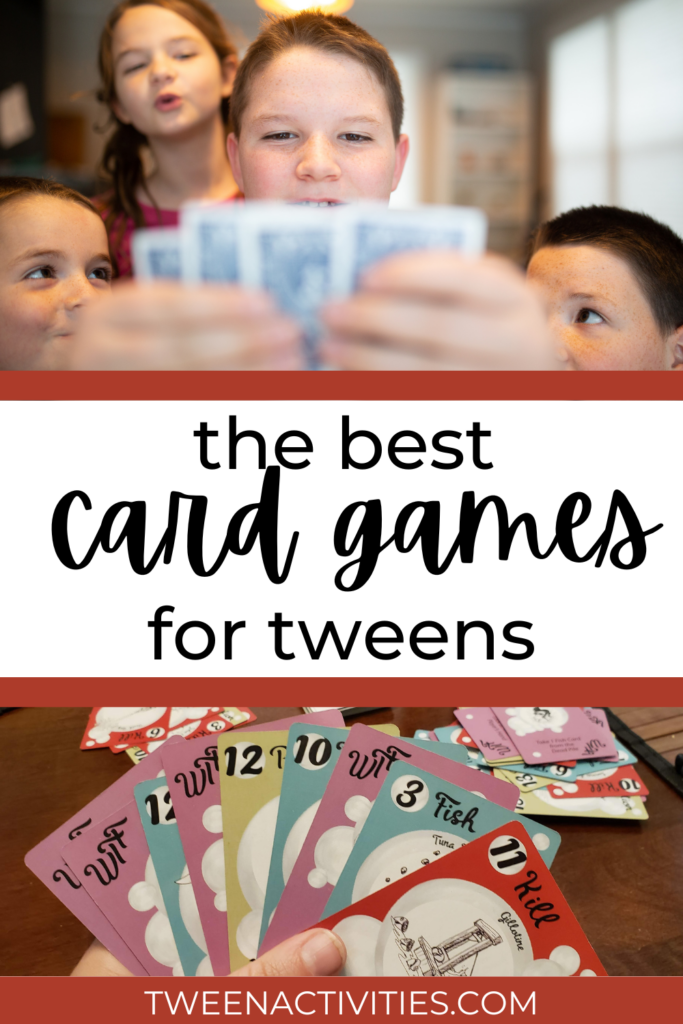 This post contains affiliate links. As Amazon affiliate, we may earn from qualifying purchases. You can read more at our disclosures page. Thanks!
The Best Card Games for Tweens
This game is a quick one, which makes it easy to sneak in a card game here and there.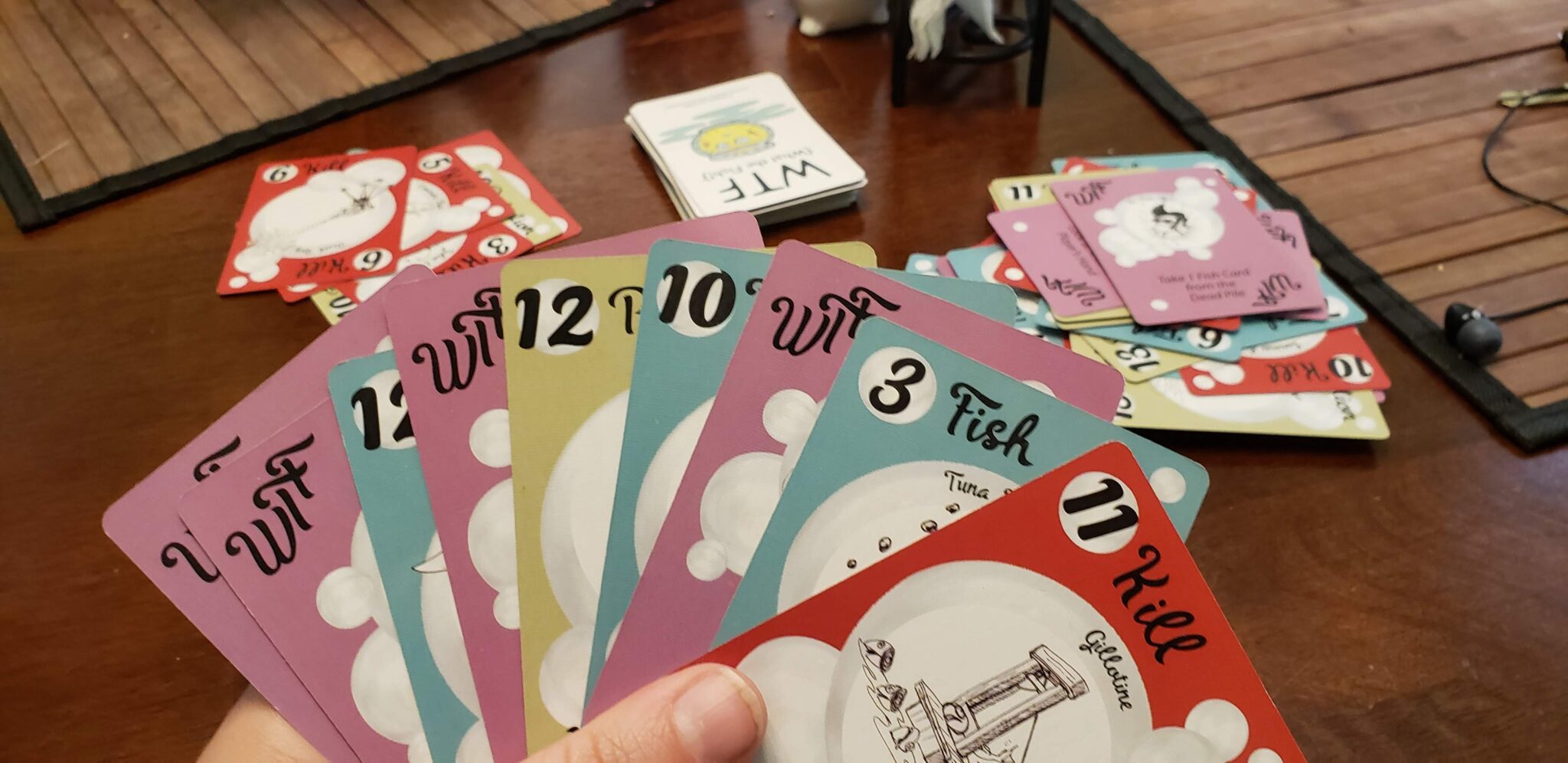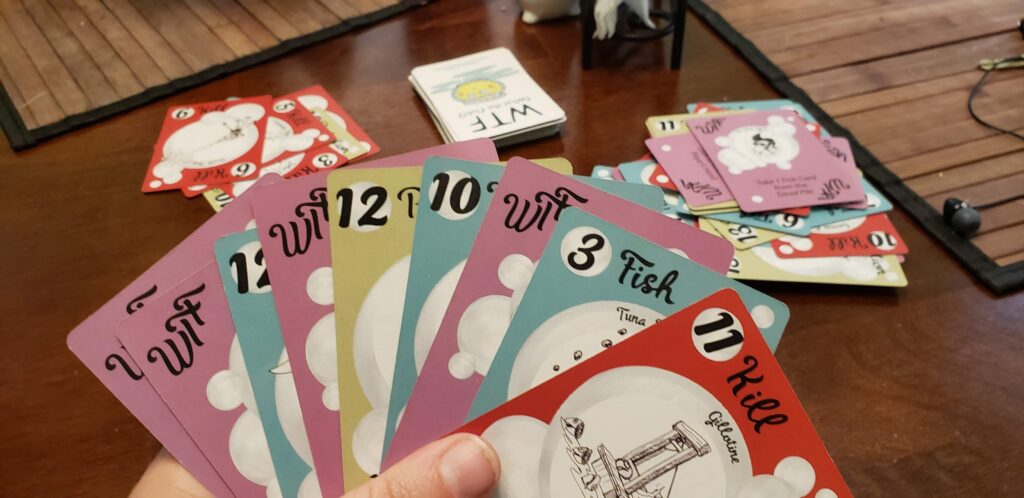 And my tween daughter LOVES punishing me with the Kill Cards, and keeping me at bay with the Protection cards.
EVERYONE we've ever played this game with absolutely loves it. It's fast paced, silly, and just as fun for grown ups as it is for tweens.
Take turns saying words the words in order while putting cards down. If the words and the card match, slap the cards. The last to get them keeps the cards.
It's such a simple premise, but SO much fun!
This is one is DISGUSTING, which as you may know, is every tween's idea of a good time.
Take turns adding unusual ingredients to your taco or burrito (think fish eyes and dirty socks). Each one will give or take away points. The rules are a little complicated, but easy to get the hang of.
And your tweens will think this card game is HILARIOUS.
War
This game is a total classic. Using just a regular deck of cards, take turns putting down cards. The higher value card takes all.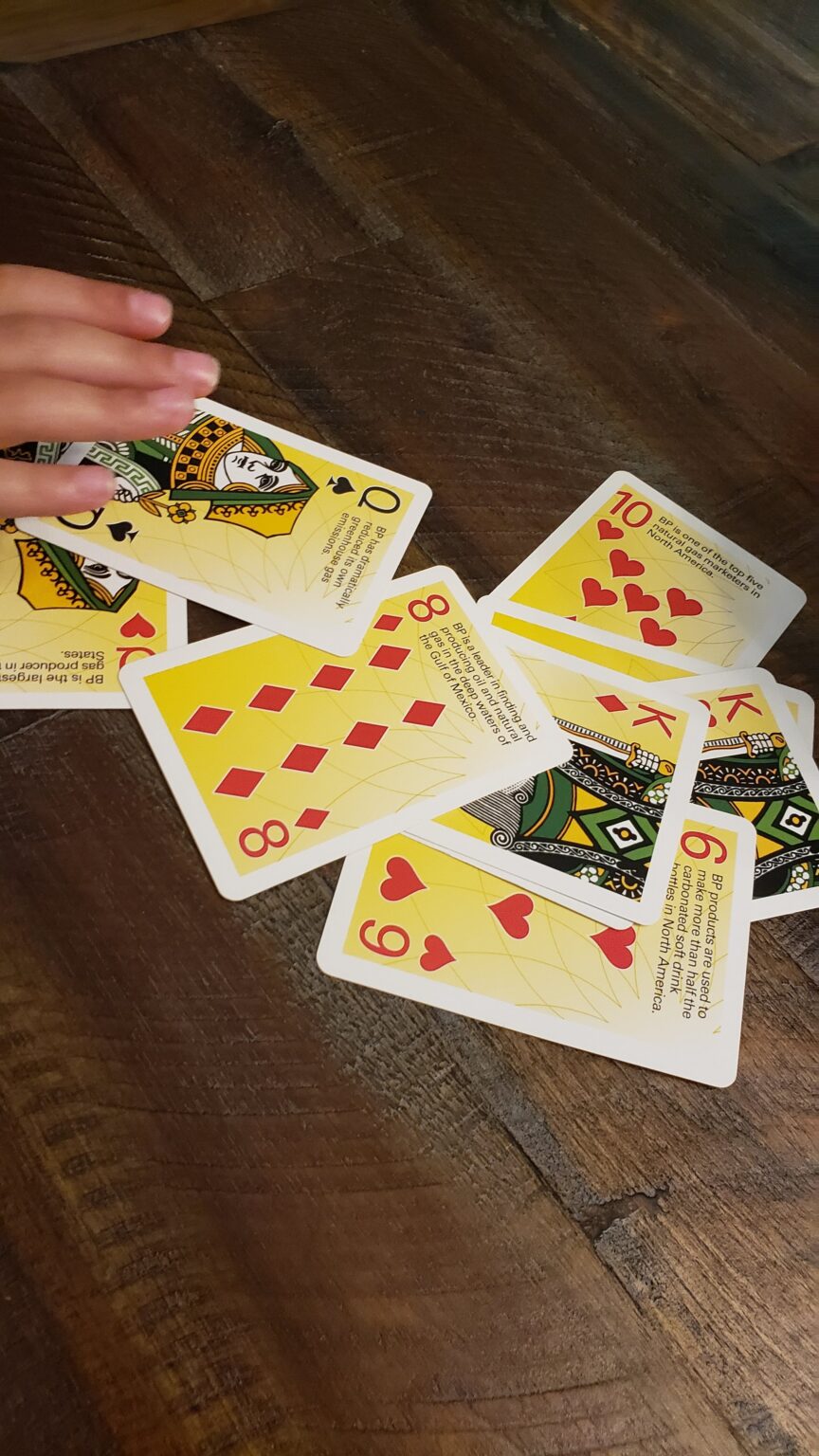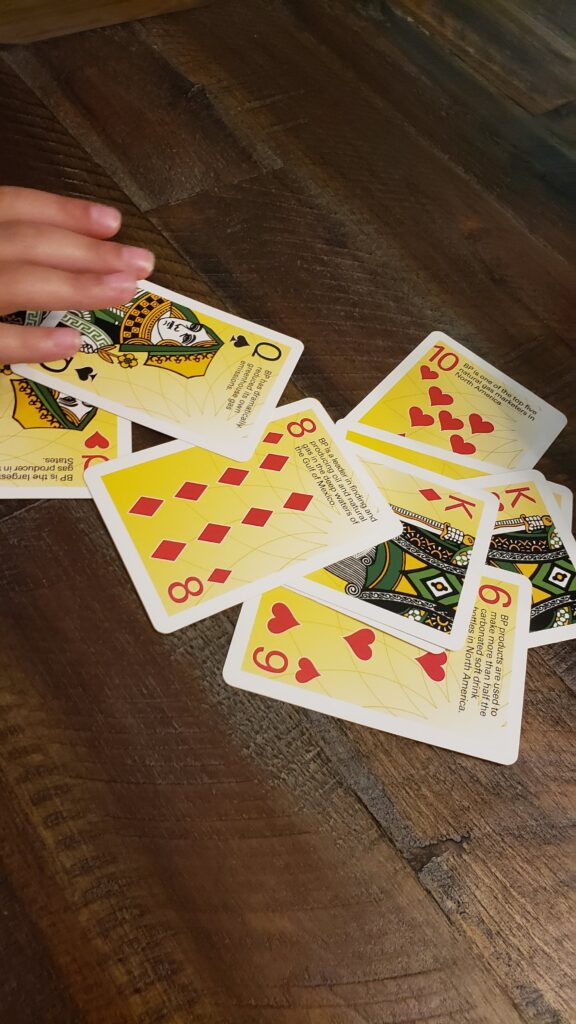 You can also put a twist on this to practice addition or multiplication facts for kids who struggle.
It's an easy one, but my daughter will happily play this card game for HOURS.
Another bizarre entry, we know, but consider this card game for tweens: Poetry for Neanderthals.
It's a word guessing game where the object is to use little words, not big ones. Use a big word? Get bopped with the 'No Stick."
We can practically hear the belly laughs, now.
Speed
I used to play this card game as a tween myself! It is as fast paced as you want it to be, and kids love it as much as adults do.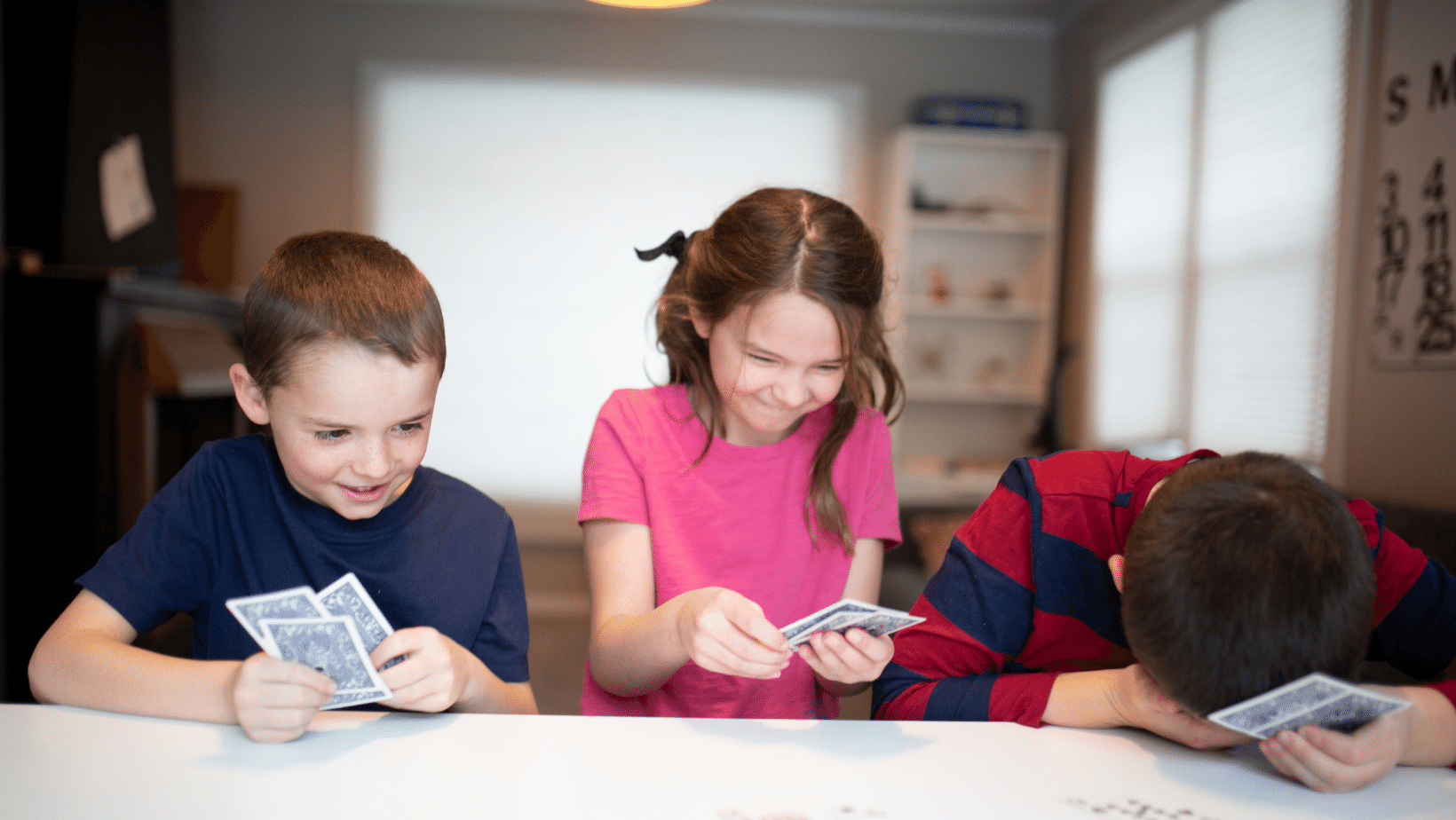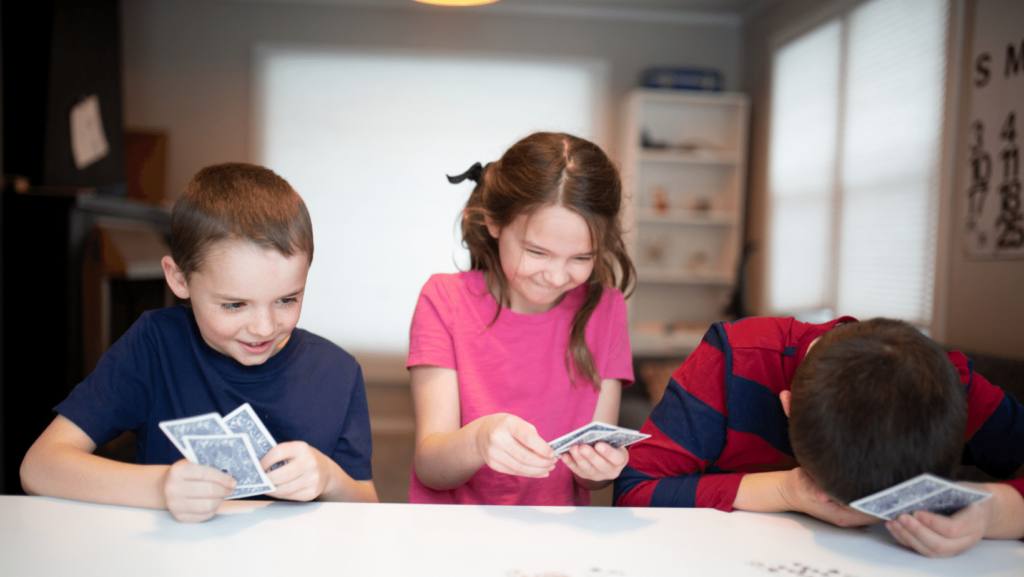 I'm not the expert on this one, but it does use a regular deck of cards. You can get the full rules on how to play Speed here.
This is a SILLY one, but bear with us- help create a Goat Empire by giving birth to twin goats (aka matching pairs).
I know.
BUT your tweens will find this card game hilarious, and we think you will, too.
Another classic card game for tweens that is sure to be a hit. It's fast paced and fun, and they'll absolutely love sticking it to you with their "Draw 4" cards.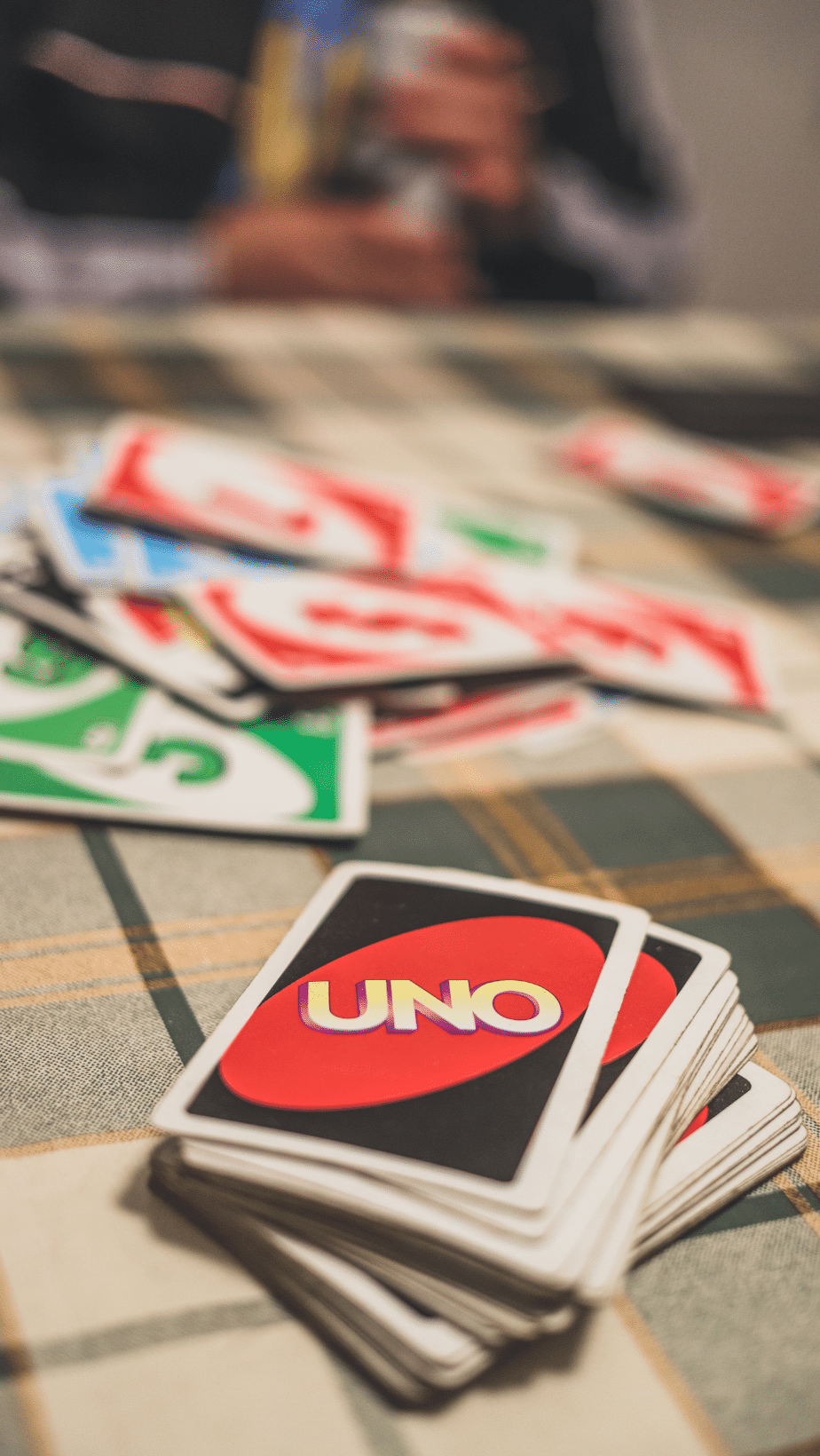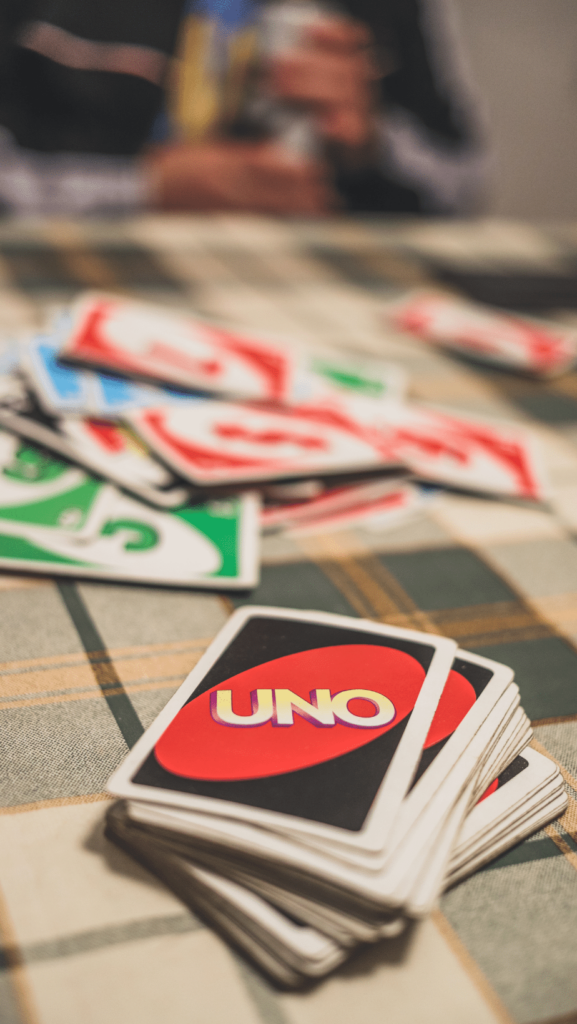 It's a fairly quick game, too, so it's a good way to bond when you're short on time.
Yep, it plays like what it sounds like- a kids' version of Cards Against Humanity.
Choose the funniest "answer" card to answer the "fill in the blank card." The funniest answer wins!
Yep, another Mexican-food-themed game. Give the tweens what they want, I guess.
This is another silly, action packed game where you collect cards and make matches while dodging thrown burritos.
Like I said, give the tweens what they want!
---
So there you have it, a whole list of the best card games for tweens. These games will give you a great chance to bond with your 9-13 year olds, while squeaking a little more fun into your day.
What are your tweens' favorite card games? We'd love to hear about any that we missed in the comment section!
Looking for more ways to entertain your tweens? Head here next-