There's this thing that happens where someone can't picture doing what you're about to do. Like when teachers take twenty kids on a field trip to the zoo, or when a mother announces she is going to have five preteen girls come to her daughter's sleepover.
It doesn't matter whether or not they are actually qualified to do it, SOMEONE out there is going to be unable to picture themselves doing the same thing. And instead of thinking, "wow, maybe she is uniquely qualified to manage this situation," their brain tells them, "she can't do that! It's dangerous!"
Take, for example, the other day when I decided that I was going to take my kids to the beach. My kids are on the littler side, 4 and 1 1/2, so it was not going to be without its challenges.
I live in a beach city, so it's not the ordeal you might imagine. We were going for an hour and a half. My friends were going. I had packed everything and we were in the car and ready to go.
And by the way the people around me responded, you would have thought that I announced I was going to take my kids to fight tigers.
This post contains affiliate links. You can read more at our disclosures page. Thanks for supporting The Salty Mamas!
My husband says to me, "If you think it's safe to take both kids, then go ahead."
Oh hi, passive aggression. As in, "if somebody dies, remember, it's on YOU."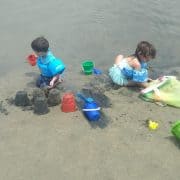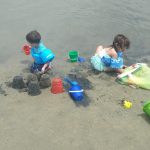 My mom says to me, when I call to complain about my husband's lack of confidence, "No, no, of COURSE you can do this. (Is someone else going to help you? Do you have the Ergo just in case? Do you have Puddle Jumpers for both of them? Do you have sunscreen?)"
Cause clearly, I forgot all the beach stuff. You know, for the beach.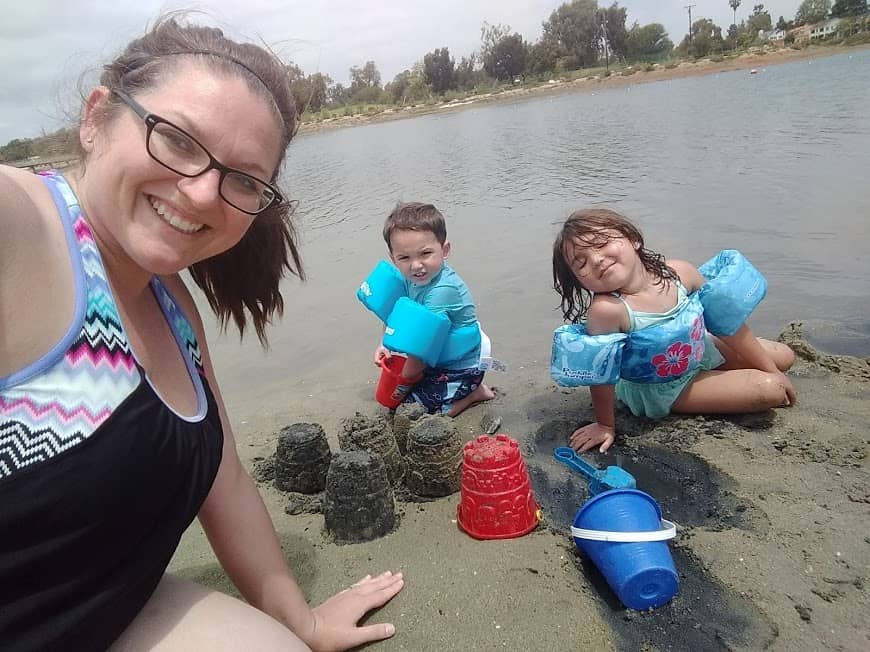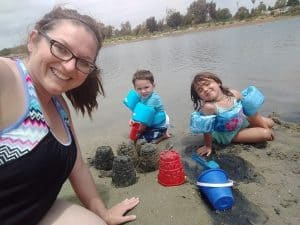 Even the lifeguard was like, "Ma'am, I know she has a Puddle Jumper on, but do you really want to let her play in the water by herself? Not the smartest move."
Dear teenaged sir, I do not consider her going hip-high in water while I stand ten feet away to be in the water to be "by herself." But since you are technically in charge here, I'm gonna have to act all concerned like I didn't see the error of my ways until just now, and pretend that you didn't just call me dumb to my face.
I mean, good grief. Give me a BREAK, y'all. It's the beach- NAY, it's the BAY- there aren't even any waves! I keep these kids alive on the regular. I think I can handle two hours on the beach. I get it- it seems scary to you. You're worried that you wouldn't be able to watch both kids at the same time, or that one will get away from me. You're worried about sunburns and shark attacks and whether the kids will get hungry.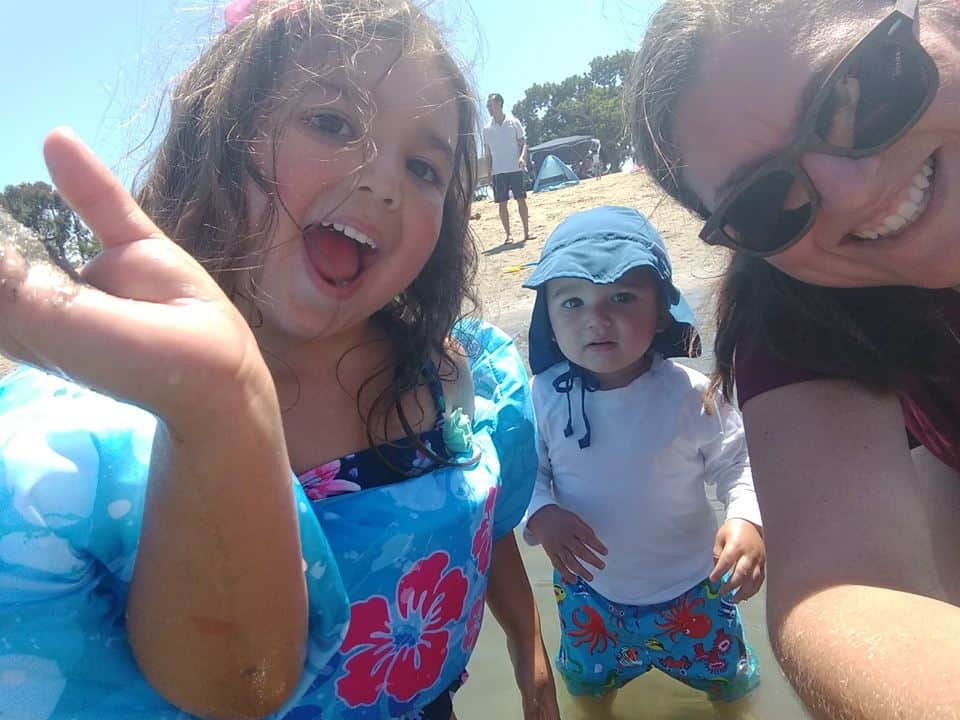 I know the beach with kids seems daunting to you. I get that. But to me? It's just a Tuesday. Watching these kids is literally my full time job. Whether we're at park or an enclosed play area, I've gotten pretty darn good at monitoring these kids and keeping track of them on the daily. I know what I can do, and what I can't.
I don't ask whether or not you're sure you can manage a whole day at the office, or whether you can safely monitor an entire beach at once (I'm looking at you, teenaged lifeguard). I assume that you have the training and skills to make this happen. Honestly, I am just asking that you make the same assumption for me.
I mean, yes, Abram did drink some salt water, and Lila got a little sunburned, and I got scolded by a lifeguard. But did anybody die? No, thank you very much. So that's gotta count for something.
So next time, I'm not telling any of you people that I'm even going to the beach with kids. Your nerves are contagious, and I don't have time for that. Don't expect an invite. You're not coming.
Except the lifeguard, I guess. But hopefully the next one can mind his own business and let me and my kids get our beach on in peace.