Trying to figure out how to save money on Rothys? Need a Rothys coupon that works? An honest review- and a friend code to save you cash!- here at TheSaltyMamas.com.
As busy moms, we need a shoe that can keep up. We've tried everything- Toms, Converse, cheap flats Rainbow flip flops- but every shoe we bought would either not work at all, or only last for a couple of months before we had to buy a new pair.
We'd been hearing ALL the hype about Rothys for a long time, but it wasn't until Christine's sister got a pair of her own that we finally decided to pull the trigger. She absolutely RAVED about them. The comfort, the compliments, even a chiropractor's stamp of approval? We decided to stop debating, and start ordering.
And friends? They are SO worth it.
These are the most comfortable, durable, and stylish flats we've ever put on. So comfortable, in fact, that we don't even change out of them to put on our sparkle slippers when we get home (and that's saying something!)
So you're on the fence about Rothys, we're here to tell you- it's time to get a pair of your own.
But if you find that price tag intimidating, don't worry- we've figured out how to save money on Rothys using a Rothys coupon code that works (every time!).
Are they still going to be expensive? Well, yeah. But they're also going to be SO worth it.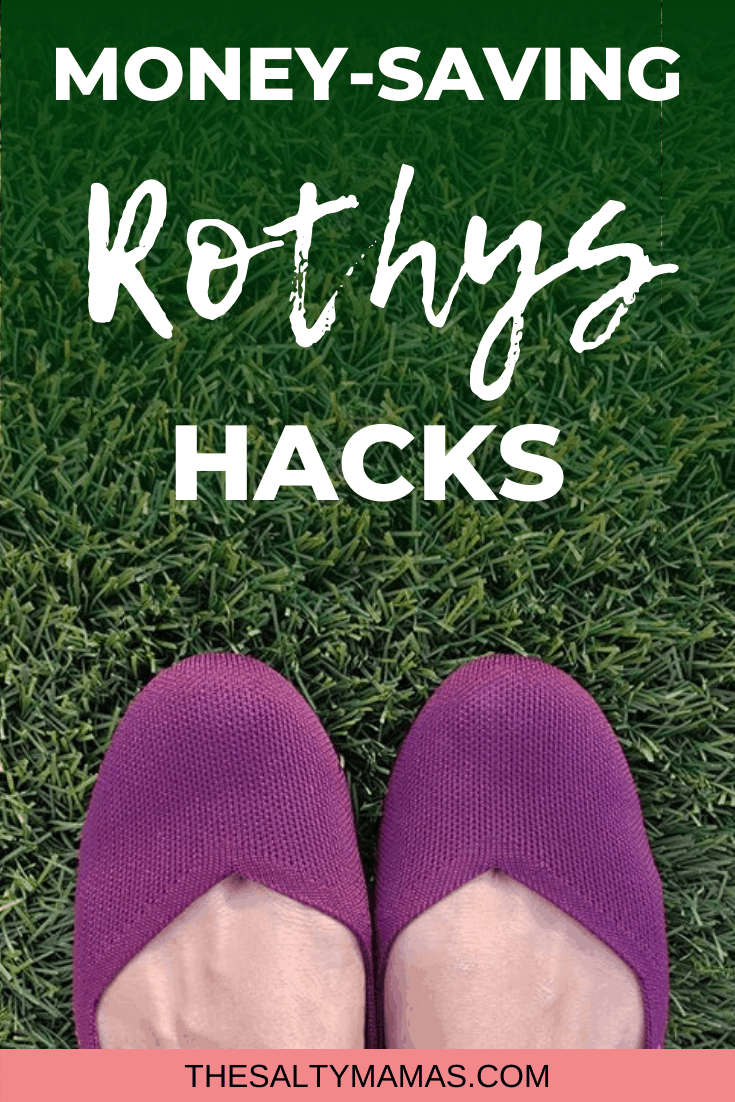 This post contains affiliate links. You can read more at our disclosures page. Thanks for supporting The Salty Mamas!
Are Rothys Worth the Price?
In our humble opinion, Rothys really ARE worth the price. We've never had a shoe this versatile.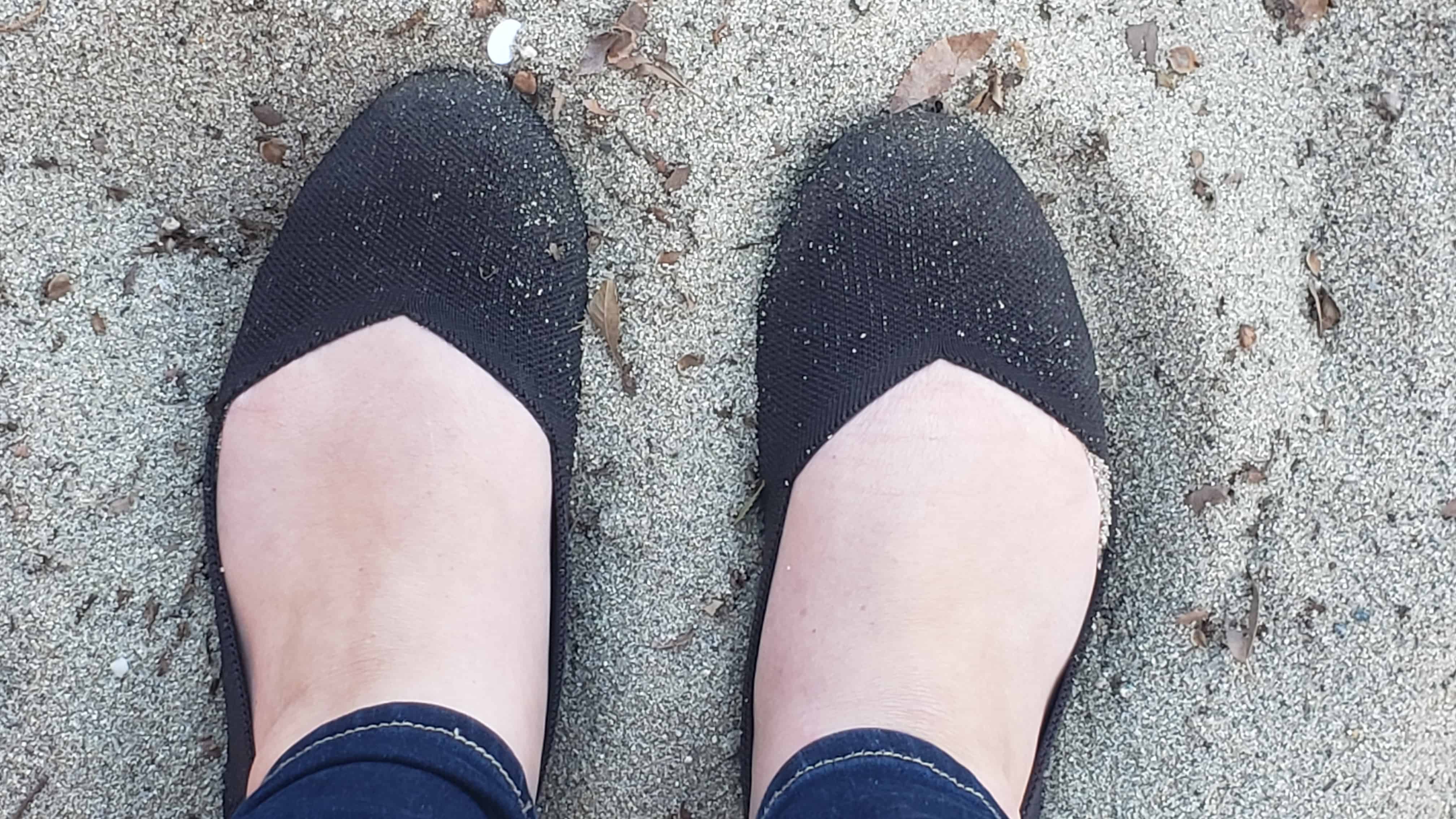 Jaymi wears hers to the park one day and to work the next, and they fit in seamlessly either place. They are easy to dress up or down, and take forever to show signs of wear.
Not only that, but Rothys are CRAZY comfortable. They even stand up to a full day of walking around Disneyland- and THAT'S saying something.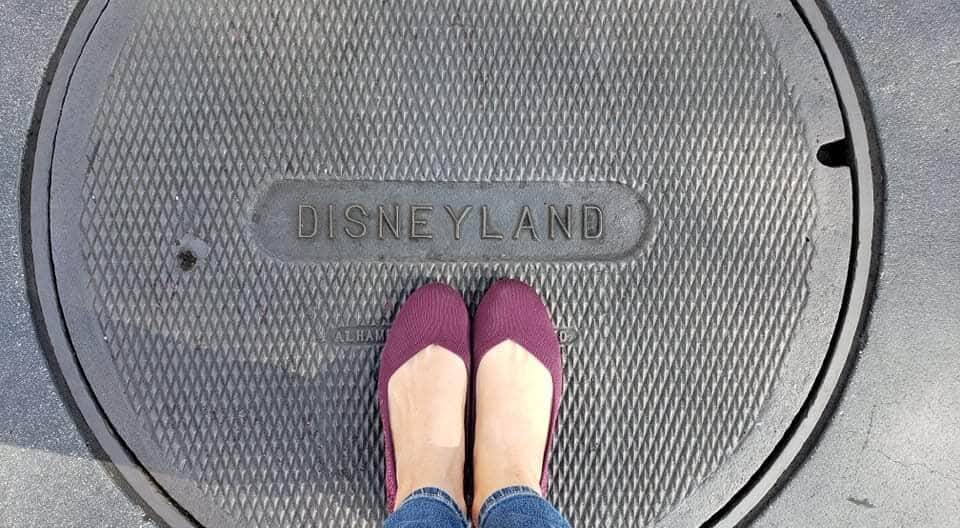 And Rothy's are a shoe you can feel good about. They are made from recycled plastic water bottles. Not only does that make them great for the enviroment, but it also makes them crazy easy to clean (you can even run them through your washing machine).
How to Save Money on Rothys
Unfortunately, Rothy's don't really go on sale. It's hard to find coupon codes that work, and it can be a frustrating process. But in our desperation to get a pair for ourselves, we found a few tricks to help use save money on our first pair of Rothy's.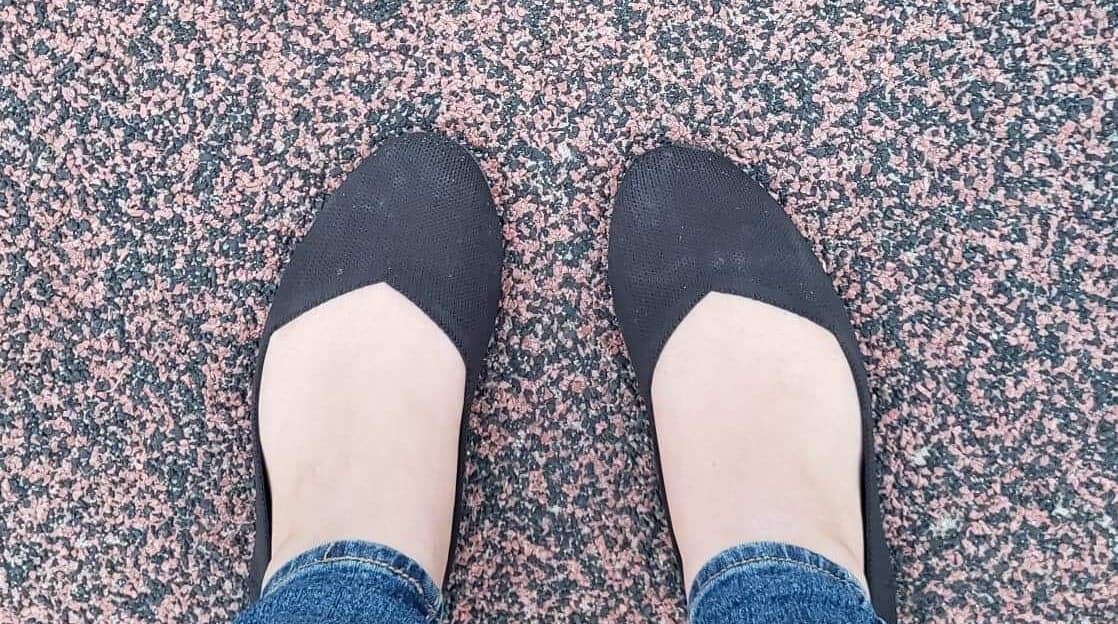 First of all, to save money on Rothy's, use a referral code. If you need one, you can use our Rothy coupon (that works, we promise). It'll save you a full $20 on your first pair.
Next, you're going to want to close that tab. Visiting through Rakuten will get you an additional 5% cash back.
AND, if you're new to Rakuten, you can get an extra ten dollars just by using our Rakuten referral link.
Do Rothys Run True to Size?
It's been our experience that Rothys do NOT run true to size. According to the Rothys website, you may want to order a half size larger than you normally do.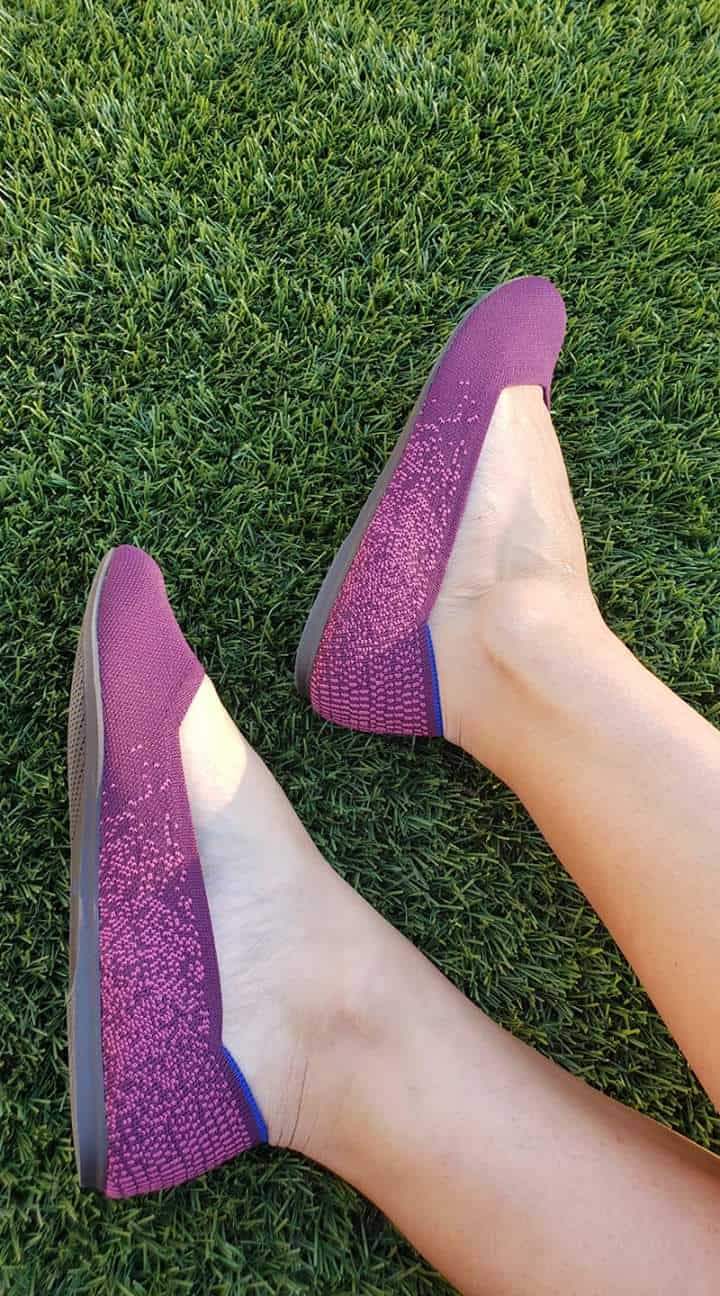 We can't promise that it'll work for you, but sizing up half a size in Rothys worked for not only us, but our moms, sisters, and friends too. We feel pretty confident in saying that you should go up half a size, too.
Rothy's also have more texture on the inside than most flats do (see again, that whole recycled water bottle thing). They're still the most comfortable shoe we've ever had, but the new texture may take a few days to get used to.
Can You Return Rothys?
Rothy's can be returned as long as they haven't been worn, washed, or otherwise altered. After purchasing your comfy new flats, you have thirty days to return them if you're not in love. (And as an FYI, there is a longer return window for Rothy's during the holiday season).
Our best advice is to put on skinny little socks (like these no-show ones, that actually DONT show), or at least wash your feet well. Wear them around the house for an hour or two to make sure they fit.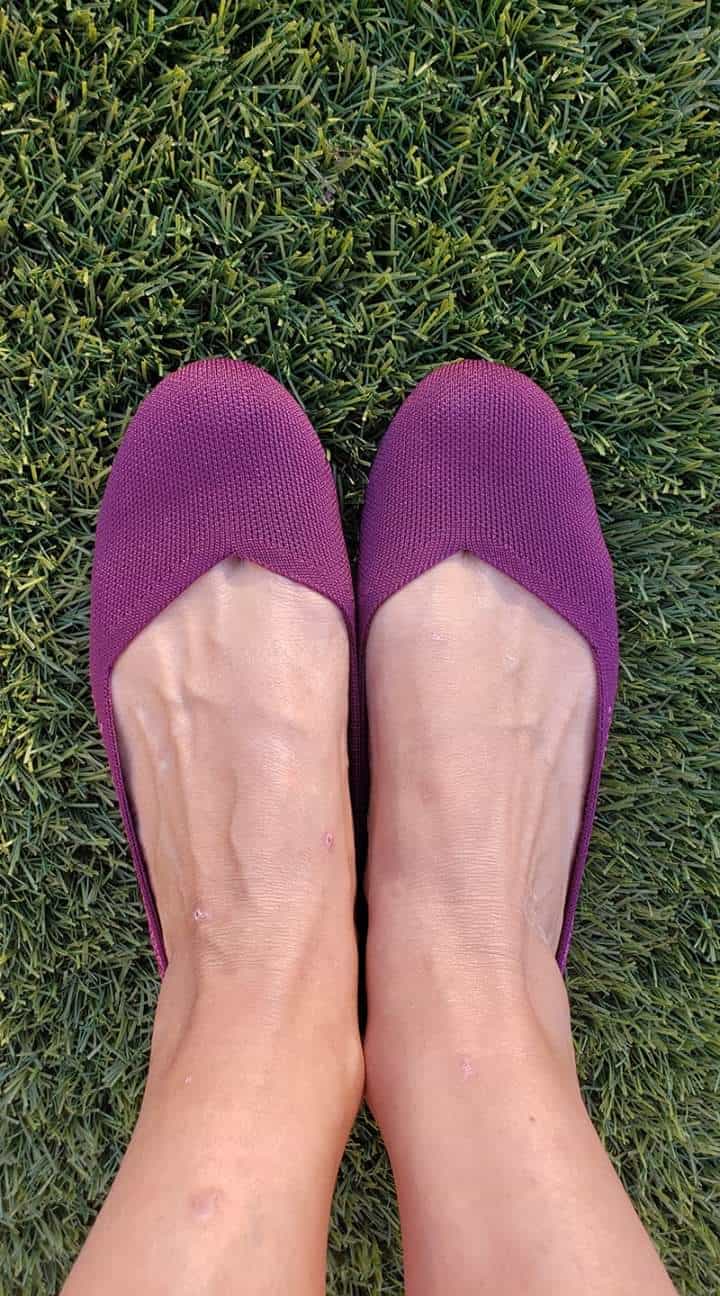 And remember, Rothy's don't really stretch. How they feel in those first couple of hours are how they're going to fit forever. If you don't love them, you're better off returning them early on so that you can recoup your investment.
Do Rothy's Make Your Feet Stink?
Sorry ladies, but sometimes the truth hurts- Rothys are pretty likely to make your feet stink. If you stink up other flats, these are no safer than those. They're going to get smelly, especially if you wear them without socks all day.
HOWEVER. Part of the magic of Rothy's is that they are 100% machine washable, with removable insoles. Just throw them in with your regular laundry, let them air dry overnight, and they'll be as fresh as the first time you wore them.
Want some more tips on how to keep your Rothy's from stinking? Check out our post on how to properly clean your Rothys.
*******
So there you have it, our total recap (and honest Rothys review!) From how to save money on Rothys to how to keep them clean, we've all the best tips to make sure that you love your Rothys just as much as we do.
Looking for more low-fuss style selections? Head here next-