This post is sponsored by CoHero Health. Use of the BreatheSmart app and the HeroTracker sensors were provided to the Salty Mamas at no cost, and the Salty Mamas were also compensated for this post. You can read more at our disclosures page. As always, the thoughts and opinions expressed here are our own, and The Salty Mamas only promote products we believe in.
Have you been following along with our series featuring the BreatheSmart asthma management app? Join us as we bring you more tips for caring for kids with asthma in this helpful roundup.
When my kids were first diagnosed with asthma, I'm not embarrassed to say that I felt more than a little panicky.
I never had asthma as a kid. I didn't know what that meant, or what my kids' futures would look like as a result. Would they be able to run? Play sports? Would they be able to keep up with other kids their age?
And- maybe the most terrifying- would I be able to keep up when it came to caring for kids with asthma?
It hasn't been the easiest road when it comes to managing my kids' asthma, but we have stumbled upon so many helpful resources along the way. And while it may never be easy to help your kids with their asthma, there are lots of ways to make it a little easier.
Check out our top tips for caring for kids with asthma (featuring our favorite new tool, the BreatheSmart asthma management app).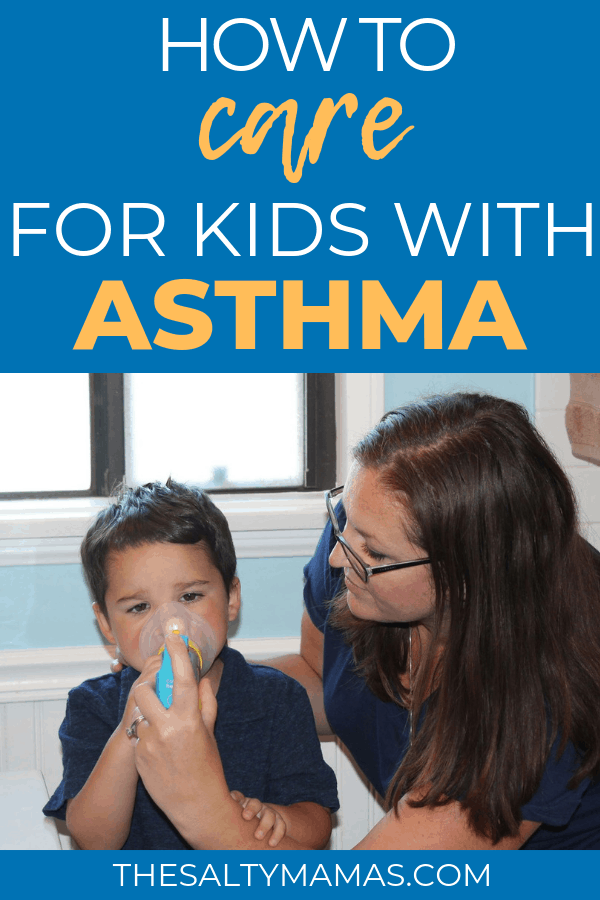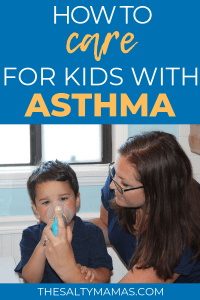 DISCLAIMER: THIS WEBSITE DOES NOT PROVIDE MEDICAL ADVICE. The information on this website is for informational purposes only. Always seek the advice of a qualified health care provider with any questions you may have before undertaking a new health care regimen. Never disregard professional medical advice or delay in seeking it because of something you have read on this website.
Tip One: The BreatheSmart App with HeroTracker Sensors
We're not exaggerating when we say that the BreatheSmart app is a total game changer when it comes to caring for kids with asthma. BreatheSmart features medication dosing reminders, trigger and symptom tracking,and HeroTracker Sensors sync with you phone every time medications are administered. There is nothing else like BreatheSmart available that comes close when it comes to managing your child's asthma.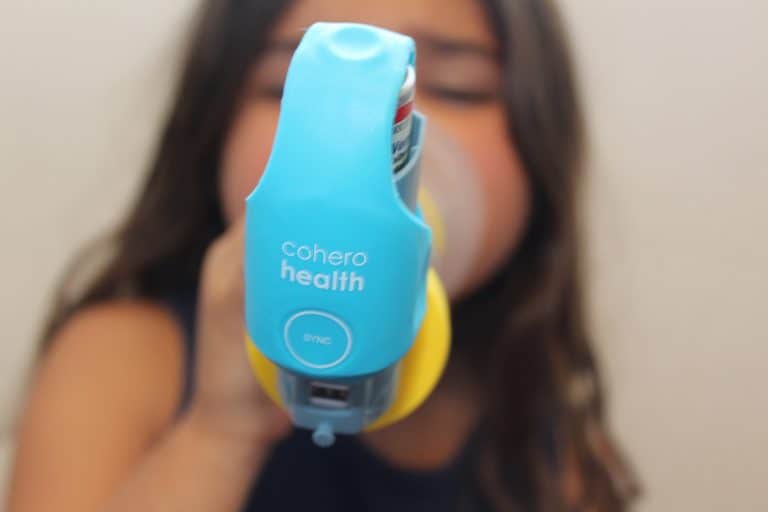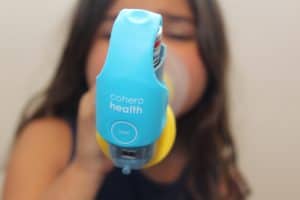 Through our time with the BreatheSmart app, we've learned a few things through their asthma management system. First of all, I was wrong when I told my daughter's doctor that her biggest trigger is running (it's actually laughing. Who would have guessed?). Secondly, I paid attention to environmental triggers (like air quality and humidity) more than ever before (thanks to them appearing onscreen everytime I went to log symptoms. It helped me to draw connections I never would have made before.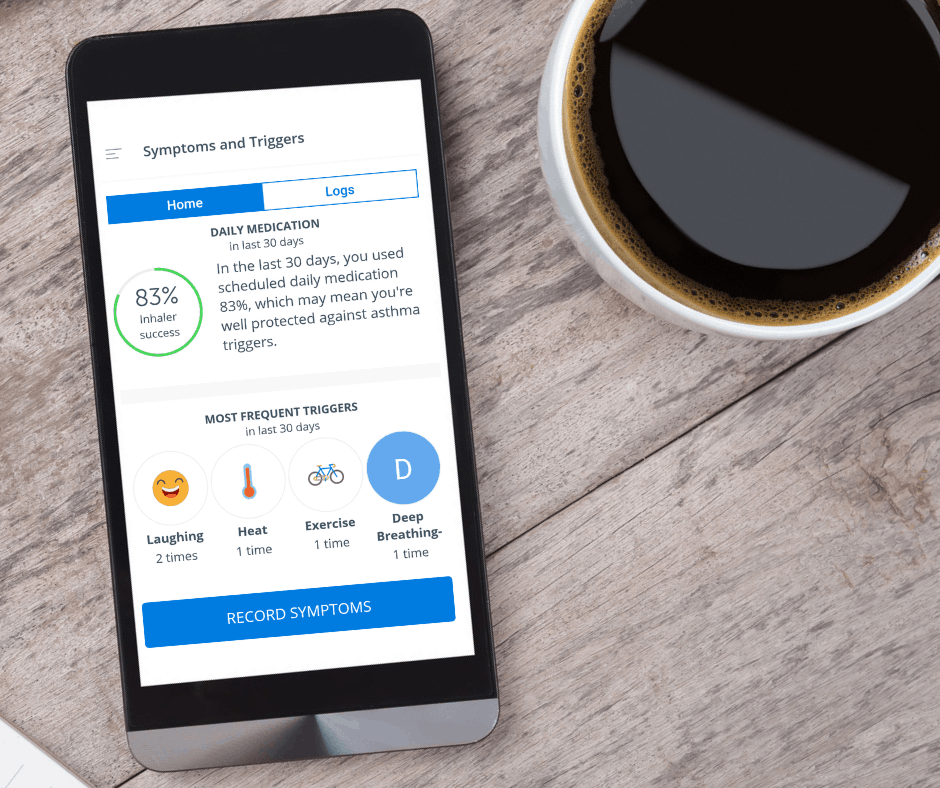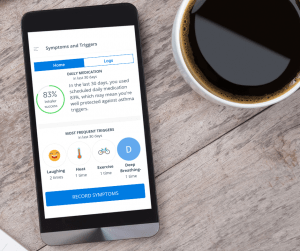 And thirdly- and most importantly- I learned that I wasn't nearly as consistent with her asthma medication dosing as I had thought. If you'd have asked, I'd have said that we were about 95-100% when it came to inhaler success. My actual total was much closer to 85%.
We were so much closer to potential asthma attacks than I ever would have guessed- and that's with me, and adult in charge. Imagine when my daughter has to take over her own care in the teenage years. I can only imagine what her compliance rate would look like.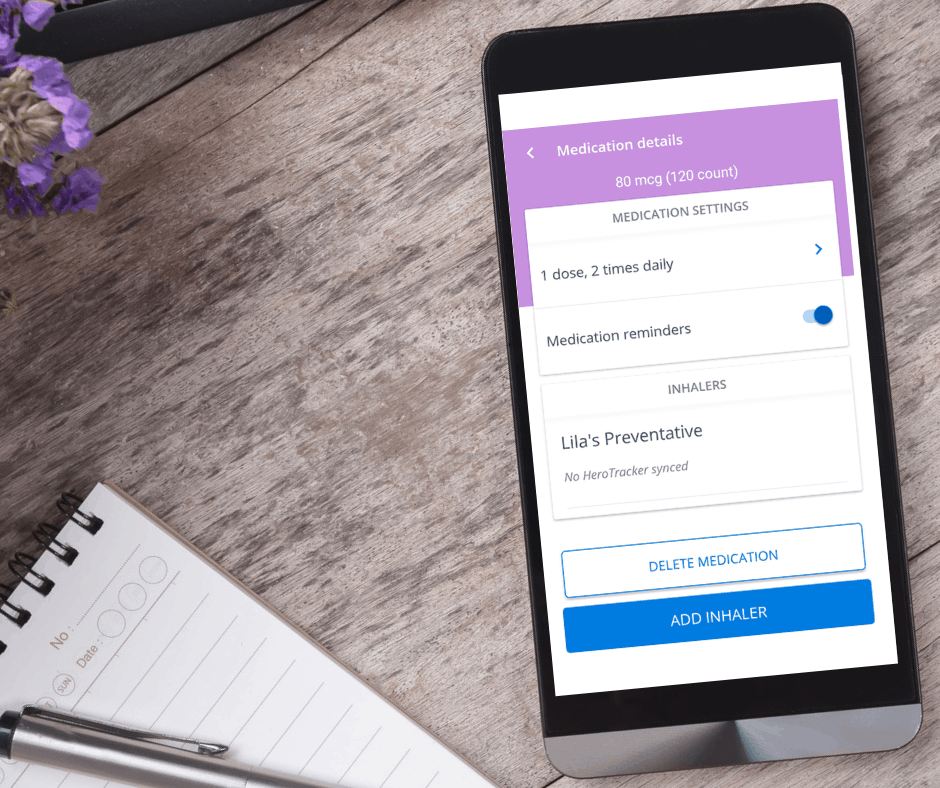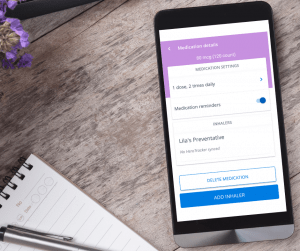 But with the help of the app, some of that has been taken off our hands. Digital medication reminders bring you closer to full medication compliance, and the BreatheSmart app makes it so much easier to track triggers and symptoms.
So, do yourself a favor, and get the BreatheSmart app along with the HeroTracker sensors. It'll take a lot off your plate, and give your kids a much better fighting chance.
Tip Two: Get a Collapsible Spacer
My kids are young enough to still need spacers when using their asthma inhalers, which is just fine for us when we're at home. But when we're on the go, those things are a total pain in the neck (not to mention that they take up valuable space in my purse).
As soon as I saw the collapsible spacer my friends' kids were using, I emailed my doctor right away requesting a prescription for one of those instead.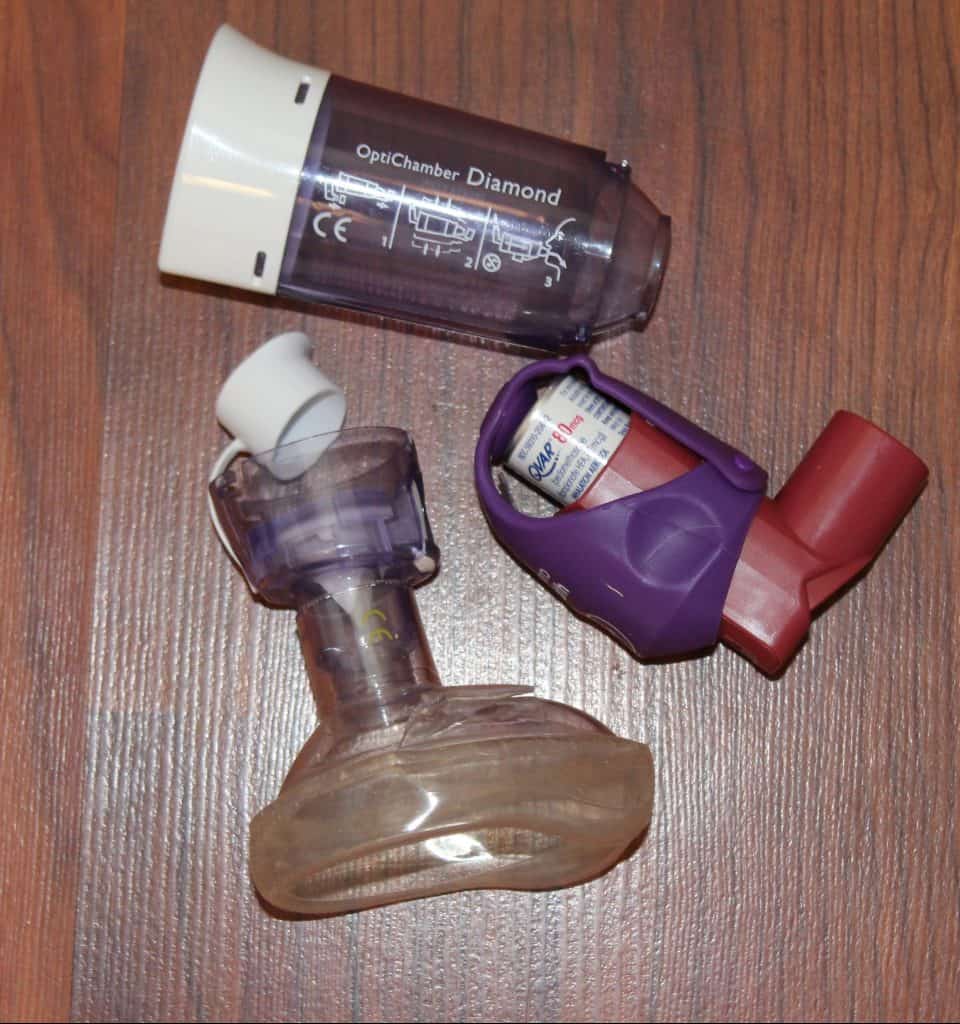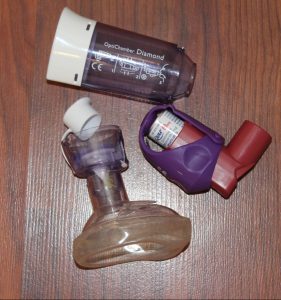 Only your doctor can decide what kind of spacer is best for your child; but bring up the idea of a collapsible spacer at your next appointment. If it's suitable for you kids, you'll find that it's MUCH easier to tote around than the full-size version.
Tip Four: Get a Storage Bag for Your Child's Inhalers
Look, that rescue inhaler of your child's in probably coming with you EVERYWHERE. Using a zipper pouch to keep it together with the spacer- and keeping it clean, for that matter- is a genius solution to a common problem.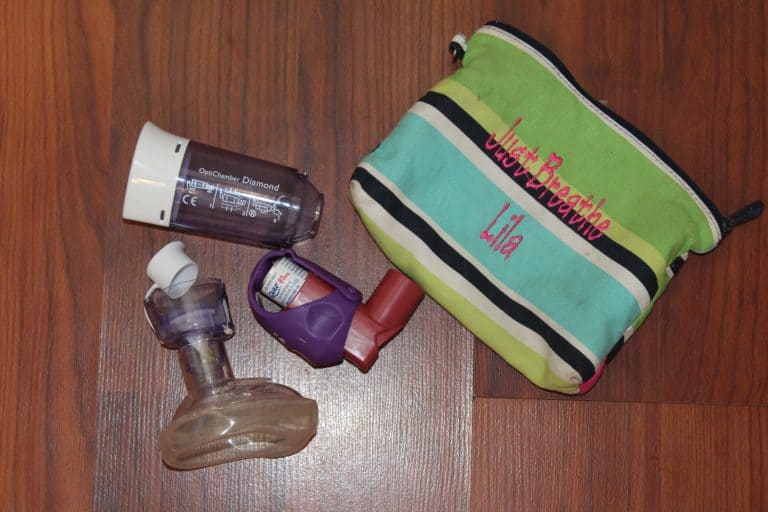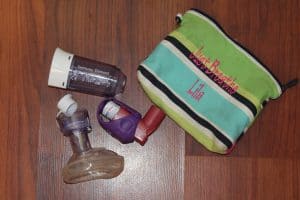 We got a small embroidered pouch for ours, and got it engraved with the words "Just Breathe, Lila." It's easy to identify, easy to check whether it's made it into a backpack or purse and makes everyday outings so much easier.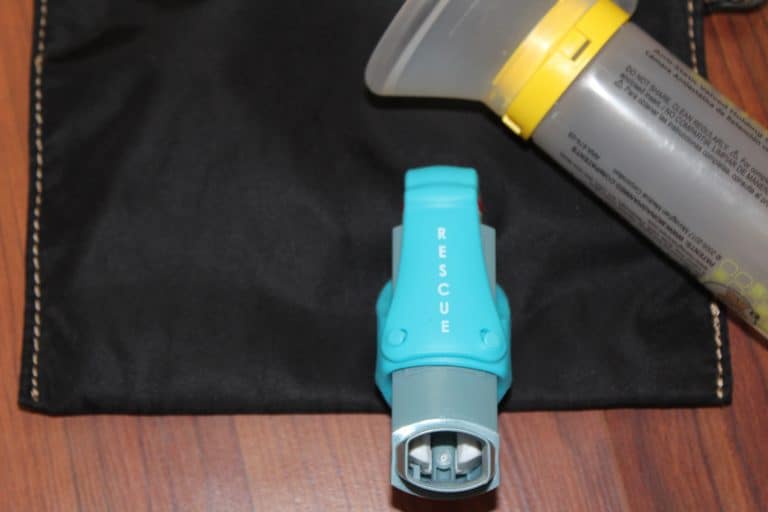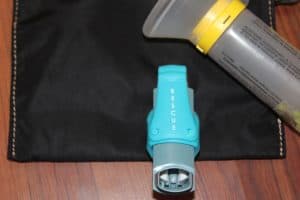 And, when you apply one of CoheroHealth's HeroTracker sensors, you'll even be able to log your child's inhaler use when their on the go (they don't add extra bulk to your inhaler, so storage with the trackers is as easy as it is without).
Tip Three: Organizing Asthma Medication
I've got two kiddos with asthma. Each of them has two inhalers- control and rescue- as well as two spacers. Throw seasonal allergy medications and nasal sprays into the mix, and that's a LOT of asthma medication to keep track of.
We use a three-drawer bin to keep track of the kids' asthma medications. Each child has their own drawer with their own medications inside. When it's time to administer medications, it makes it much easier to keep track of which medication belongs to which kid.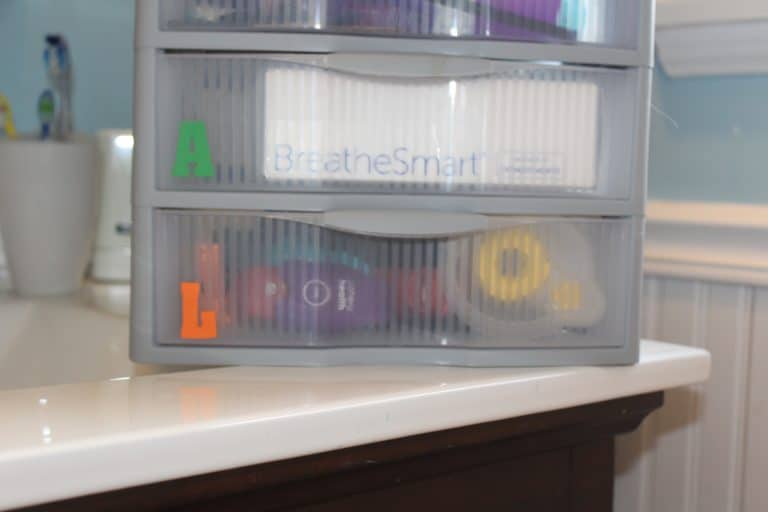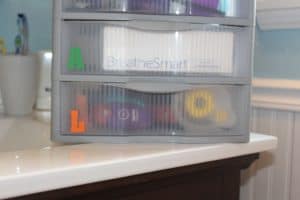 I also love the addition of BreatheSmart's HeroTracker sensors. I don't know about you, but I can never tell which inhaler is for control and which is for rescue without reading the tiny label on it first. But with the color-coded, labeled HeroTracker sensors, it's easy to see which is which at a glance.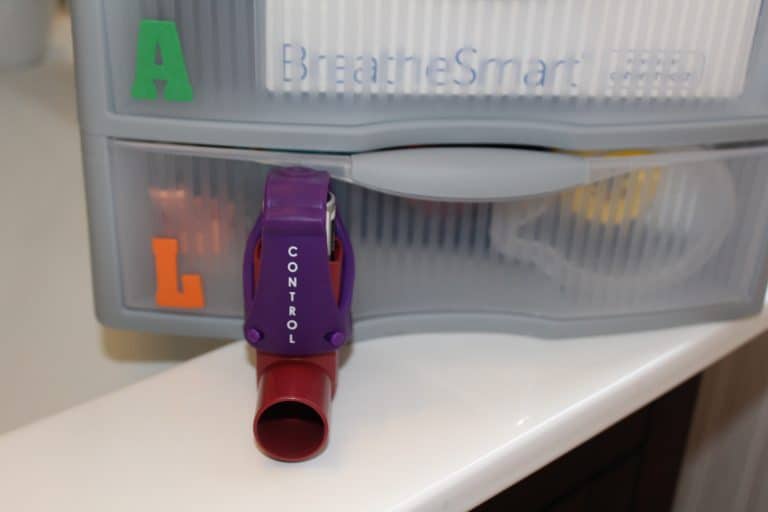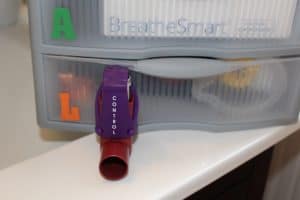 Tip Four: Teaching Your Kids to Be Their Own Advocate
One of the toughest things about caring for kids with asthma is teaching them that their bodies work a little differently than some kids do- and that that's okay.
I remember how, in Lila's first year of school, she was coughing after a game of tag. A group of kids came up to her and told her that she should go home because she was sick, and that they didn't want to play with someone who is sick.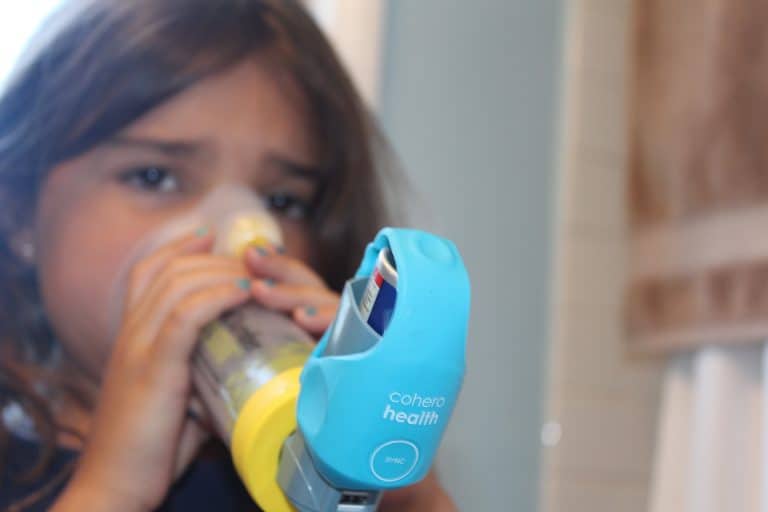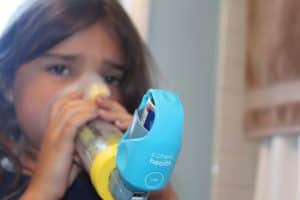 Hearing that about broke my heart in half.
So we've made it our mission to teach Lila more about her asthma, and to teach her how to explain it to others. Now, when kids notice that she's coughing a little extra, or needs to take a break or make a visit to the school nurse for rescue medication, she knows what to say.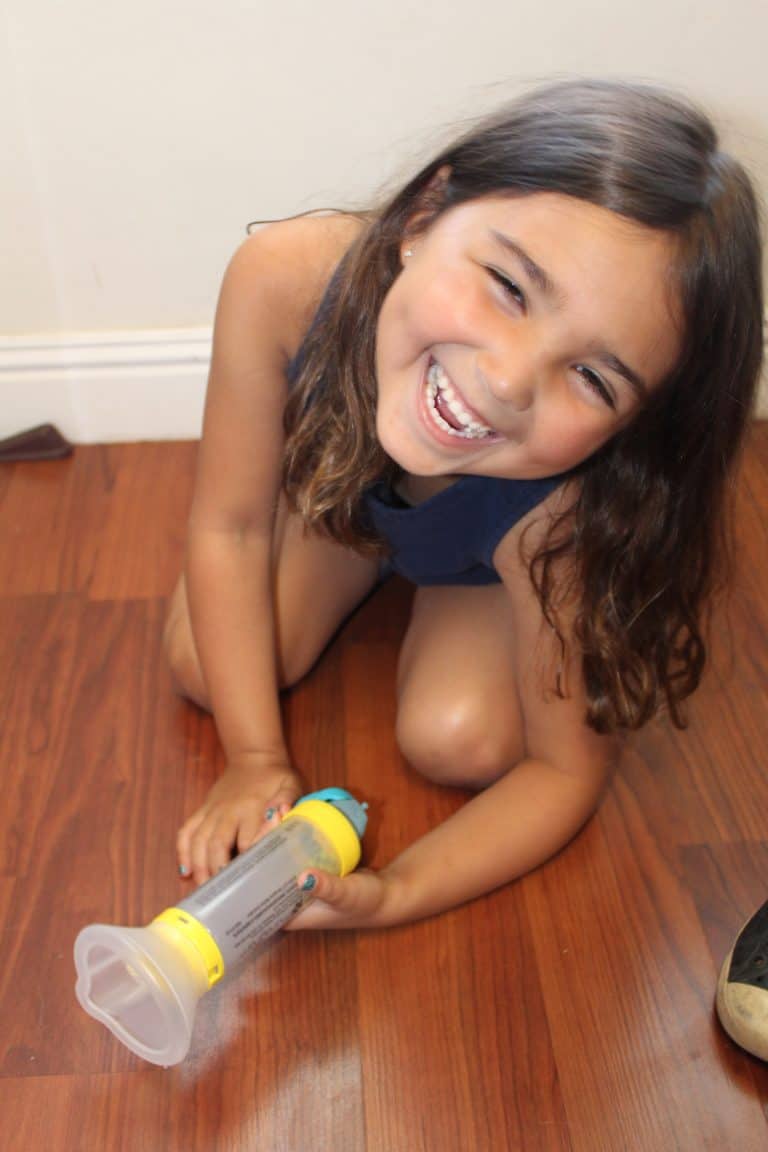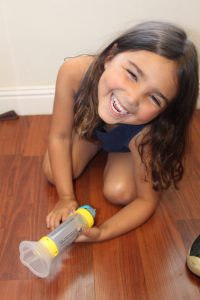 She tells the kids that she has asthma, and that it makes her cough more than most kids do. She lets them know that she's not sick, and that she has a special "puffer" that helps her feel better. Arming her with that knowledge has made a huge difference in how she views her asthma- and how others view it as well.
Tip Five: Hold Your Kids Accountable
For some people, asthma can be a lifelong medical condition. We're not doing our kids any favors by letting them off the hook when it comes to consistently taking their medication, and monitoring their use when they transition to taking their medication on their own.
Develop a system that shows your child how important it is to take their medication as scheduled. Get your child involved in tracking their symptoms and triggers using the BreatheSmart app, and show them how to check the app to see their inhaler success score. Tell them the importance of keeping that score high, which will in turn help them prevent bigger asthma attacks.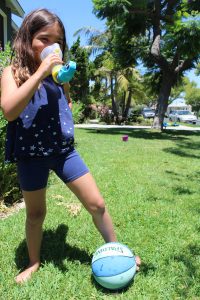 Show your child how the BreatheSmart App can help manage their asthma, and celebrate their success when their compliance scores for the week are high. Maybe there's an incentive your child could work for, or a celebration that your family can have (think of a movie night at home or a trip to the ice cream store).
Whatever you decide on, find a way to help your child manage their own asthma in age appropriate levels. You'll be setting them up for greater success in the later years, when it's time for them to take on their asthma care for themselves.
*******
It's not always easy caring for kids with asthma, but over time (and with a few ingenious systems) it does get easier. Don't be afraid to try new systems to get yourselves organized. And if there's an easier way to track symptoms, get medication dosing reminders, and track when medications are administers? Well, it just makes sense to use that way.
We've loved spending the last few weeks introducing you to the BreatheSmart app. It truly can be a game changer when it comes to managing your child's asthma, and we know that you're going to love it as much as we do.
To get more information and to find out if the BreatheSmart app and HeroTracker Sensors are the right fit for your family, visit the BreatheSmart website now- and take your asthma monitoring to the next level. Learn more at Cohero Health's Facebook and Twitter pages.
Find out more about the BreatheSmart app and HeroTracker sensors in the other posts in our series-