If you find yourself being one of those parents that's maybe a tiny bit smug? (She says with authority, because, confession – she's been there) You're in luck. I have the cure for you! It's one simple step. Ready for this:
Have another kid.
That's it. If that still doesn't work. Try this:
Repeat step 1.
See, once upon a time, my husband and I thought we had it figured out. We had this sweet, perfect little baby that did miraculous things like sleep through the night, happily took a pacifier, let everyone hold him, was content in the Ergo, delighted at trying all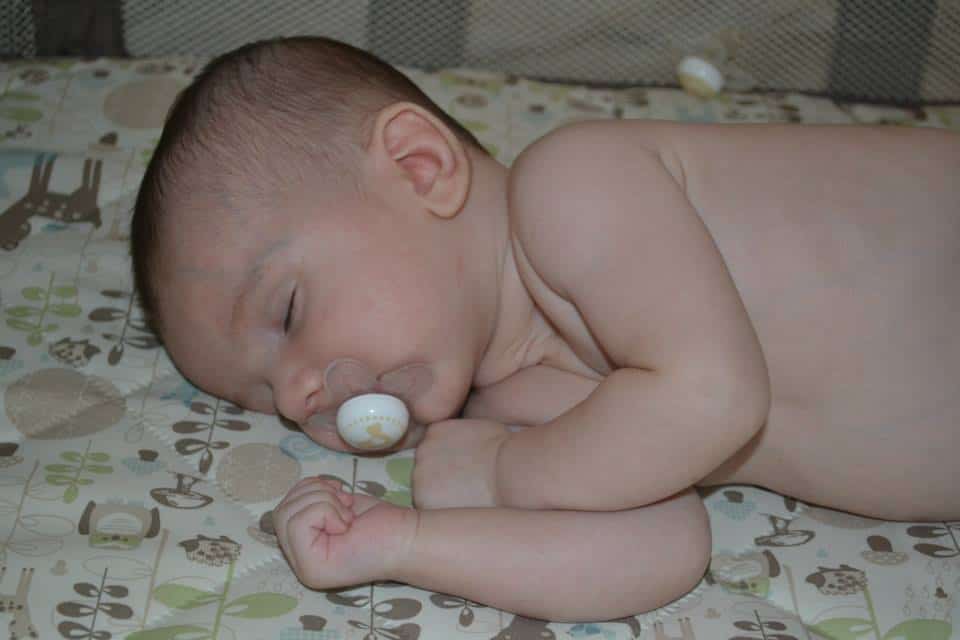 my homemade purees, and was just SO. DAMN. EASYGOING. People would somewhat jokingly ask, "What's your secret?" Chad, taking this very seriously would start talking about routines and the importance of establishing good habits young. If I was within earshot I would launch myself into the conversation shouting, "LUCKY! We got very, very lucky, we did NOTHING, he's magical!"
See before Cole was born, I had seventeen nieces and nephews. And I'd spent a LOT of time around them all. I knew their tricks. And I KNEW that babies were born with a baseline. They were good sleepers or they weren't. They took pacifiers or they didn't. They ate lots of foods or they didn't. And YES, what you did as a parent could move them up a notch or two from their baseline, but you couldn't totally change a kid that hated sleep and got up for the day at 4:45 into one that fell asleep in 2.5 minutes, slept 12 hours and would be chill until you were good and ready to get up too.
More importantly, I knew that we wanted to have another, and that the Baby Gods will smite you good if you get too smug. So every time Chad boasted our parenting skills as the reason our baby was so good I feared for our fate.
Sure enough, Evie was born. And remember all those badass parenting skills? Well wouldn't you know it, they did JACK for our baby girl. No routine in the world could get her to sleep through the night. She flatly refused bottles, meaning she was basically permanently attached to her exhausted Mom. She gagged on all purees and decided it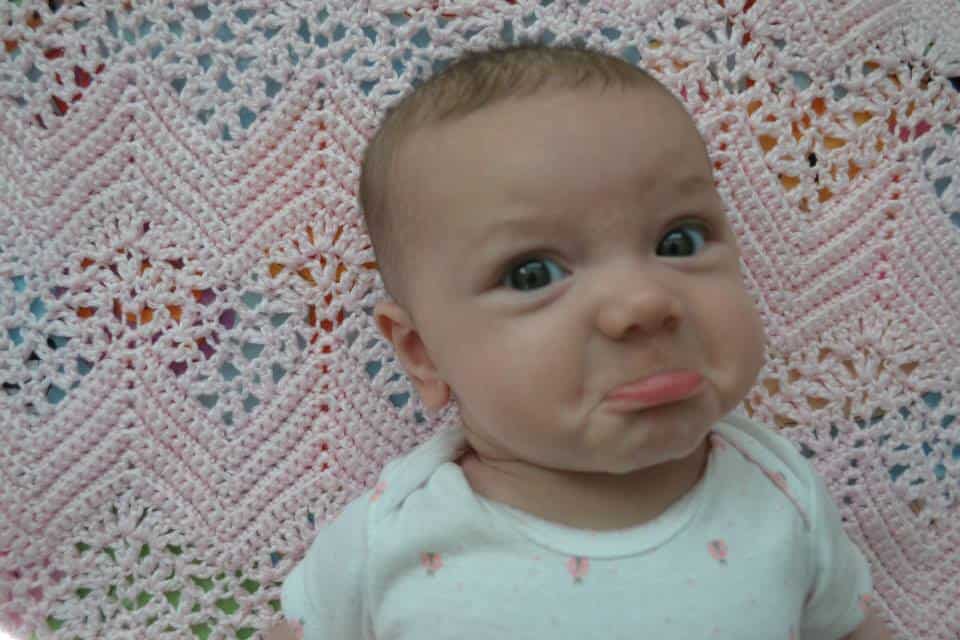 would be more fun to only accept giant, chunky solids, stressing us out every step of the way. She wanted NO ONE except Mommy, not even her Father for a good while. Holding her was a process far more complicated than tying a MobyWrap or folding a fitted bed sheet. She was So. Damn. Particular. She wanted to be held by me, except when she wanted to sleep at which time she wanted to NOT be held, but she wanted to swing and she wanted a blanket on her face JUST so (but of course it had to be monitored and moved when she fell asleep) and on and on and on.
It was like starting completely from scratch. We accepted that we had no role in our son's excellence as a baby and took no blame for our daughter being such a bitch challenge.
Then, we had our newest baby, Izzie. She's so freaking pleasant. She wakes up with a smile on her face every day. She doesn't sleep or take a bottle. She loves to be passed around and held. She freaks out within seconds of pooping demanding that she be changed immediately. She'll snuggle into you and make you want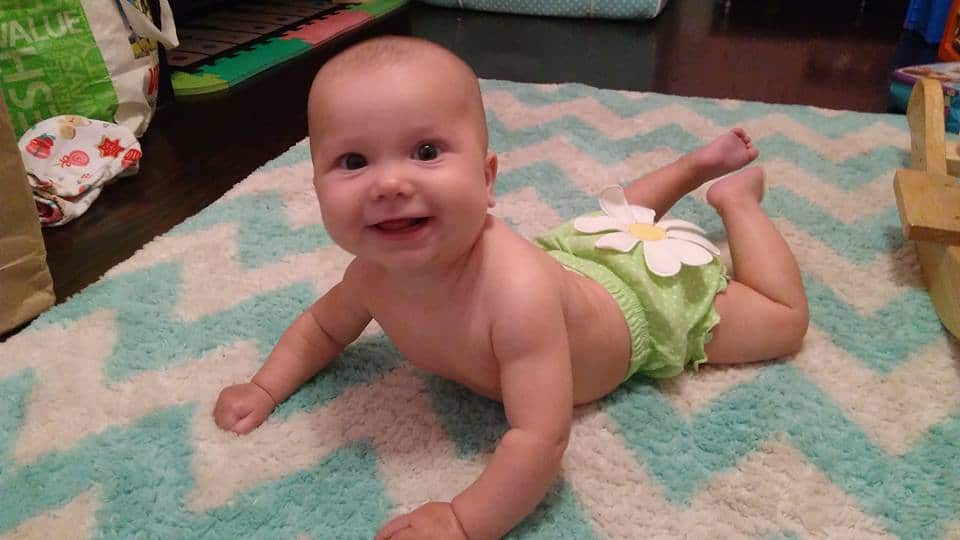 a thousand babies because she's so incredibly sweet. But everyday we're learning more about her developing personality – often trying to ascribe her characteristics to either her big brother or big sister. But everyday is a reminder that she's not just like Cole, or just like Evie, but is Izzie. A whole new person we have to figure out.
And just when we start to get cocky, she does something new to remind us that no matter how many kids we have, we still may have no freaking clue what we're doing.