Let's talk about those cheap summer movies for a minute.
On the one hand, you've got the glory of being the cool mom for a second. You took your kids to the movies! It's air conditioned! The kids are happy, they're enthralled, they're living the dream. This experience was MADE for little kids, so you don't have to worry if they're wiggly, or chatty, or if they shout/sing along with the chorus to the movie's theme song. Because there is a concert of 50 other lispy little voices telling Poppy to get back up again, too. Kids are dancing, kids are laughing boisterously, moms are sneak-opening cans of Cherry Coke (I'm looking at you, Christine) and relaxing back into their soft, squishy chairs for what almost passes as a break.
But. BUT.
Those concessions, y'all. You pay $1 for the movie, and $16.50 for one ounce of popcorn. This has got to be the whole point of the $1 movie experience from the theater's perspective, cause you know they have to be making a profit somewhere, and it ain't from my pocket change.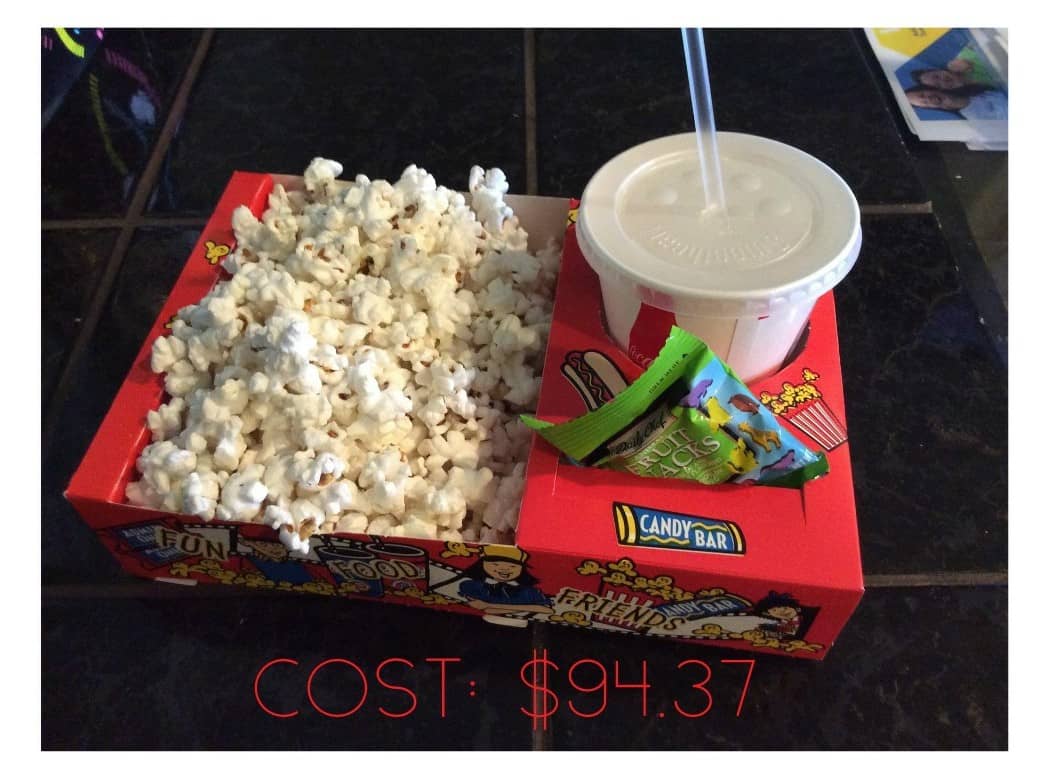 Now, if you have somehow managed to make it into the movies without your kids knowing the concession stand exists, or they are content with your smuggled in snacks, or your kids are just so lovely they take no for an answer, we salute you. We applaud you. We envy you.
If someone (I'm looking at you, Daddy) has ruined the movies forever with a kids' snack pack that has been upgraded to include an Icee AND a full size candy? We are so sorry. We feel you. We are here for you.
So when you get to the front of the concession line, because you're gonna get them SOMETHING , because AVOIDING TANTRUMS, don't try to ask for a large Icee split into three cups, because I'm here to tell you, they won't do it.
Order a large Icee and three water cups, hold the water. Then get to work, mama. You've got a movie to see and that Icee ain't gonna split itself.