Working on a zoo theme with your preschoolers? Check out this easy, Build a Zoo themed fine motor skill activity for toddlers and beyond. It's a fine-motor-filled zoo activity for toddlers and up that they'll enjoy making (and shh! Don't tell them how much they'll be learning in the process!)
We found ourselves in a rental car lobby with too much time to kill. As usualy, I scanned the area around me to find something- anything!- that could occupy my kids for a few minutes and prevent them from causing a scene.
I steered them over to the tourist brochure section. You know, those wooden shelves stacked with travel pamphlets? We spent a lot of time browsing the different brochures, playing "which would you choose," "would you rather," and planning pretend vacations while we waited.
And then, when our rental car came, I gathered up the pamphlets and threw them in my backpack, thinking they could occupy the kids on the road.
When we got home, I realized I still had the Zoo travel brochures, and my teacher brain immediately activated.
In just a couple of short minutes, I had a Zoo themed fine motor skill activity ready to go for my toddler (and a cute Zoo craft for kids for my fridge, too). Let's take a look at home to turn this simple Zoo craft into a HUGE learning opportunity.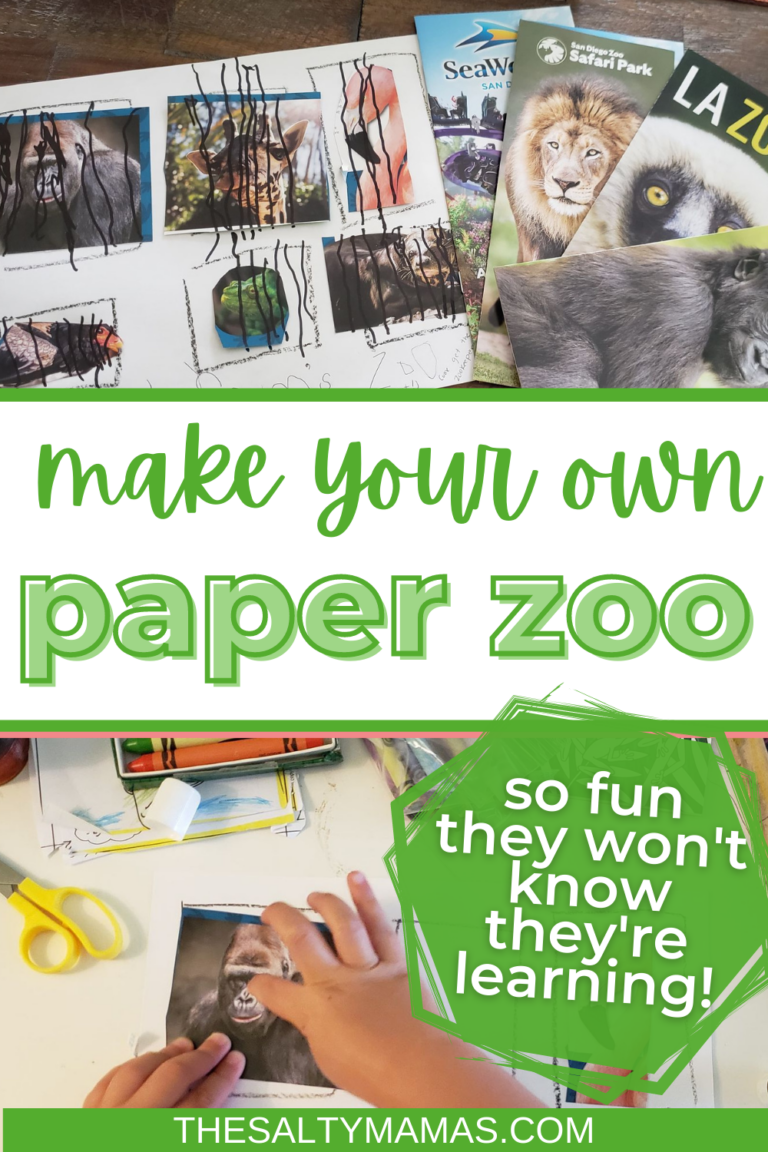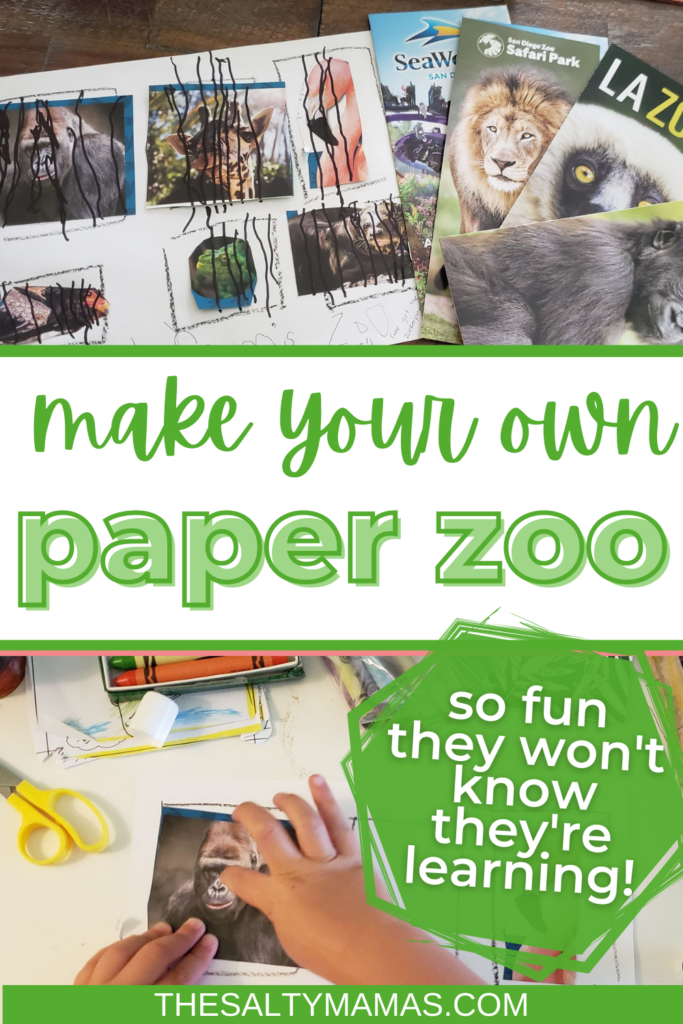 This post contains affiliate links. You can read more at our disclosures page. Thanks!
Get Your Travel Brochures (or Print Some!)
First up? Grab some travel brochures. If you have hotels or rental car locations around, you can probably just pop into a lobby sometime and grab some.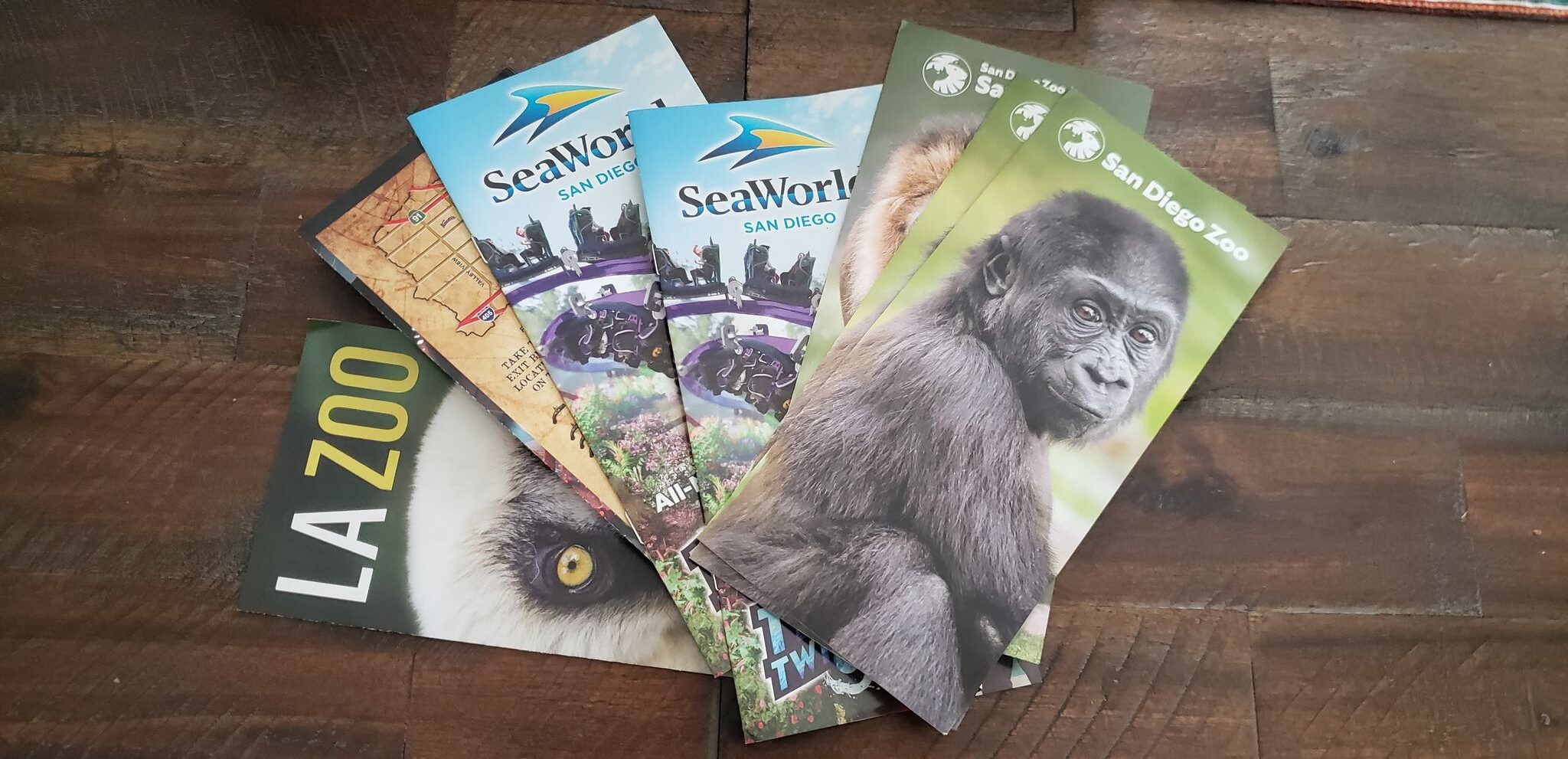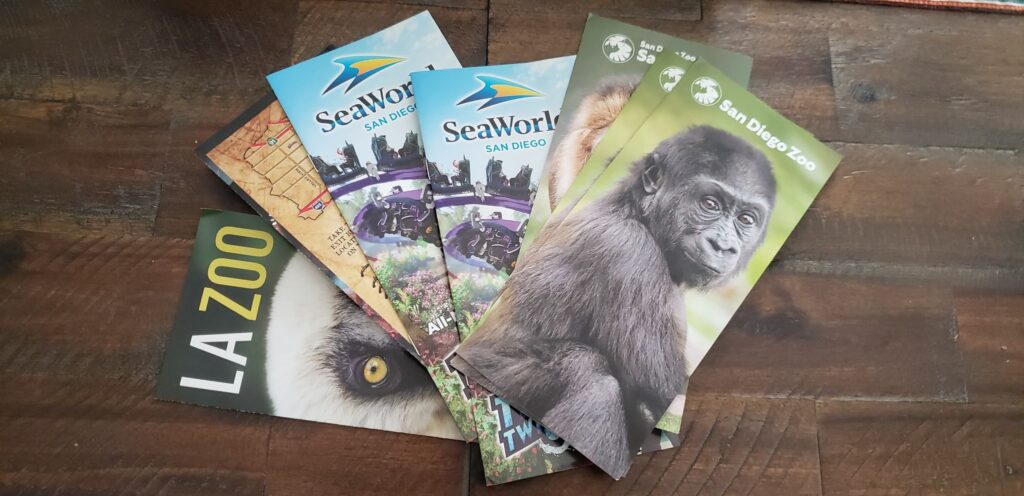 If you don't have easy access to travel brochures (or if you want to try this activity right now!) you can grab our printable animal activity pack, which comes with printable Zoo animals and a Zoo to put them in.

Gather Your Zoo Craft Materials
In addition to your Zoo brochures, you'll need to gather the following supplies for your Make a Zoo activity to happen:
Glue stick or bottle of glue
Pen or pencil (optional)
Work on That Zoo Vocabulary!
Before you start tearing into your Zoo brochures, take some time to read the brochure. If your child is younger, you may want to focus on just the names of the animals.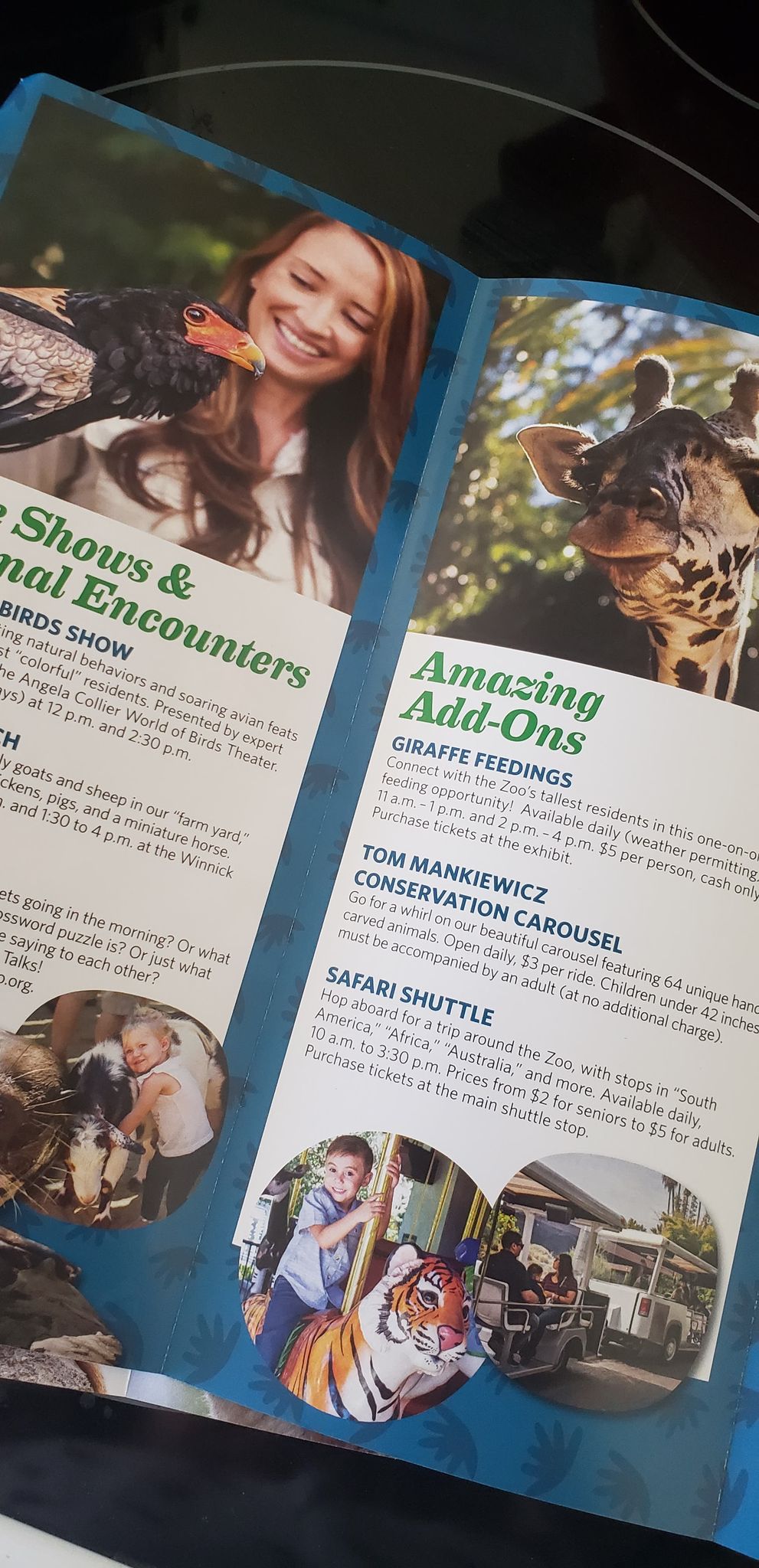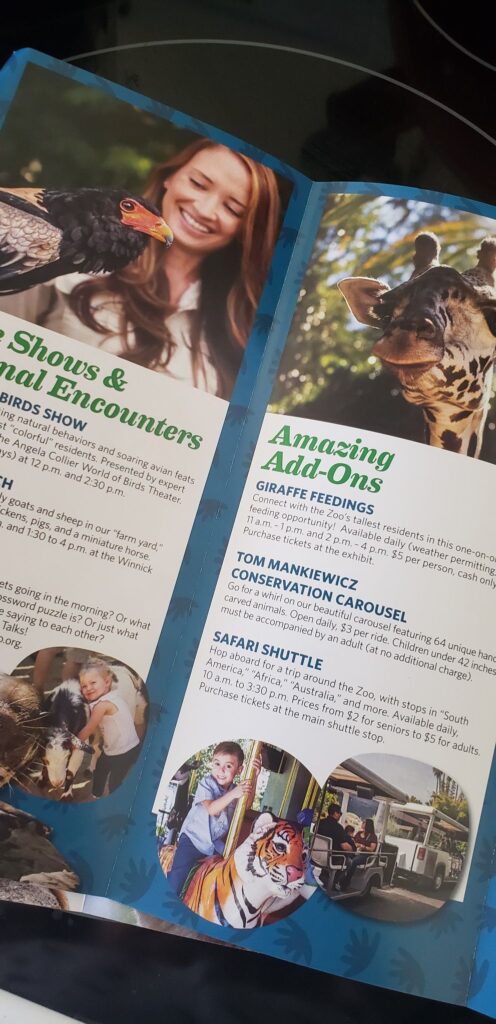 If your child is older, there are a lot more words you can get out of the Zoo brochure (as well as pointing out letters, punctuation, and text features).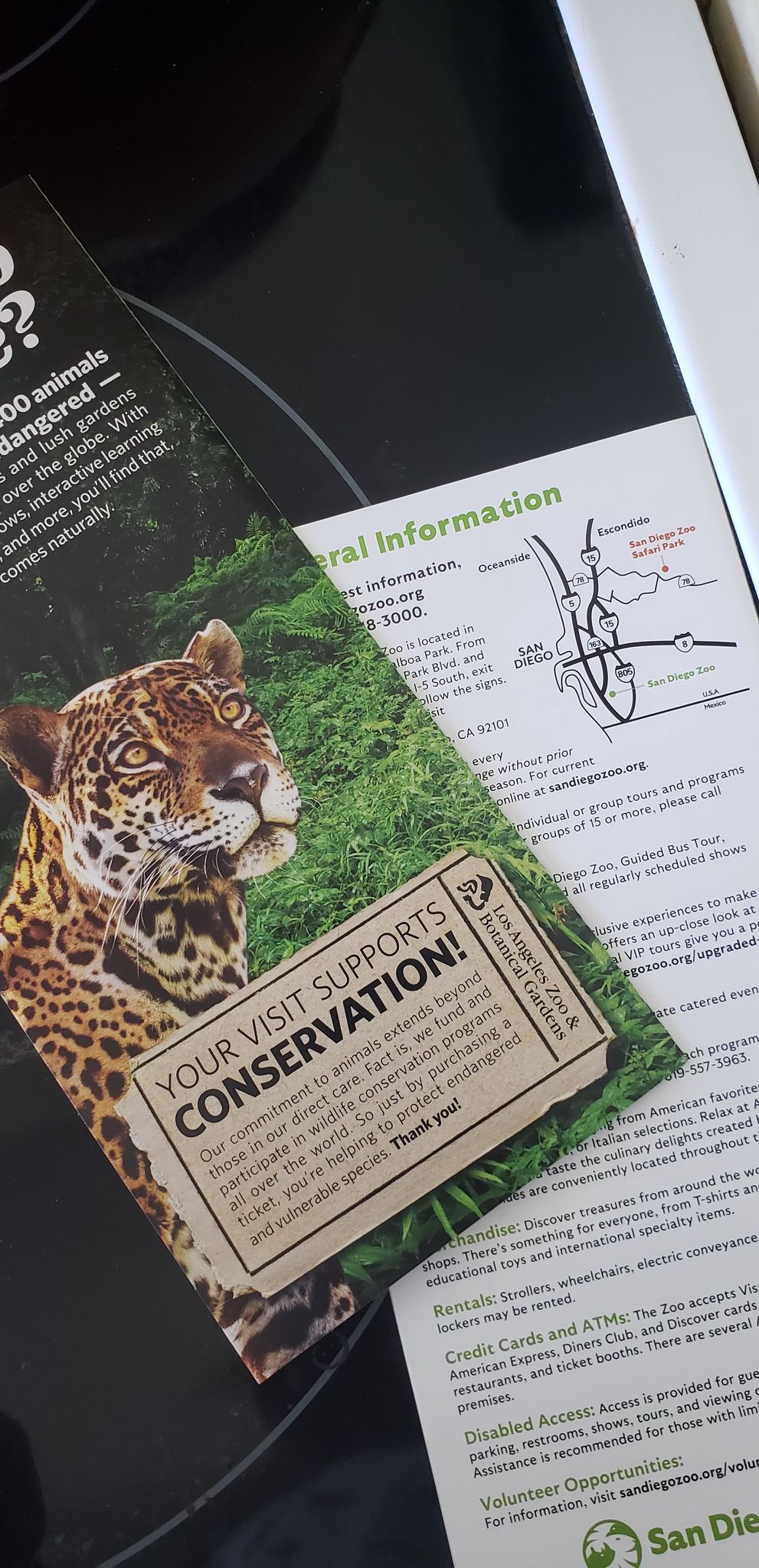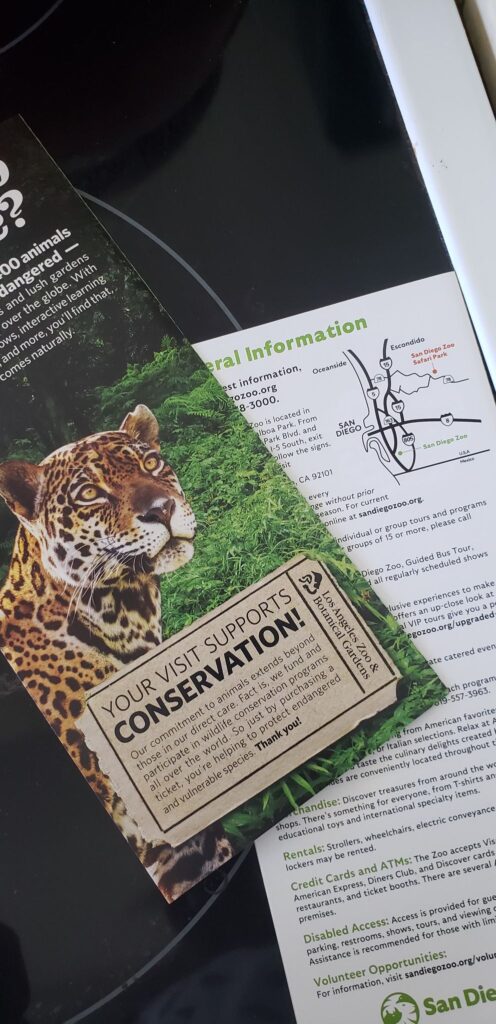 Here are some words you may want to teach your kiddo, depending on the brochure you've picked up:
Zookeeper
Enclosure
Ticket
Map
Tram
Petting Zoo
Husbandry (the care and training of animals)
Zoo Animal Scissor Practice
Now it's time to put those fine motor skills to work! Have your kiddos decide which animals they want to have in their "zoo."
Younger kids will benefit from having you trace a rectangle or square around the animal they've chosen with a sharpie.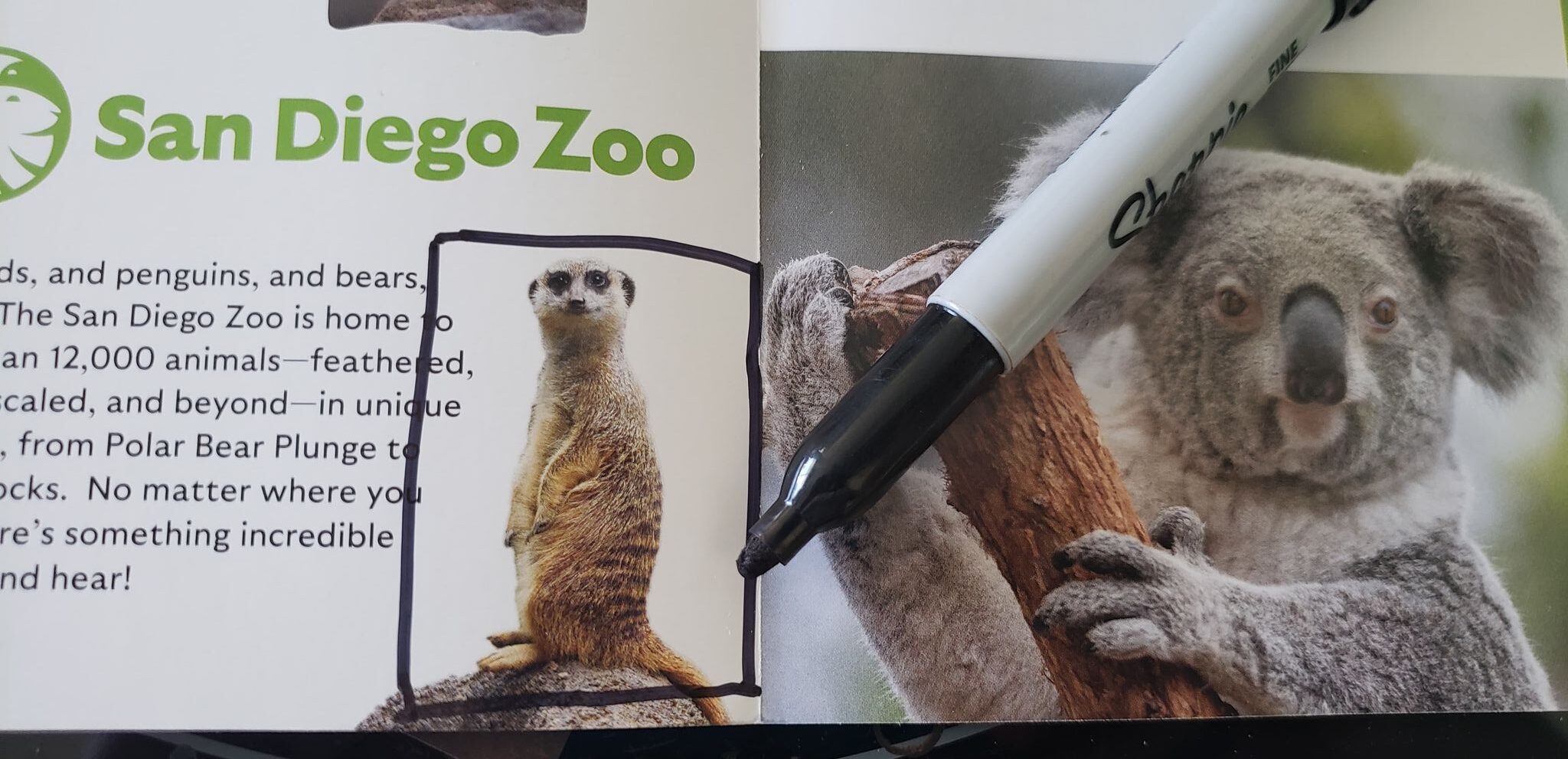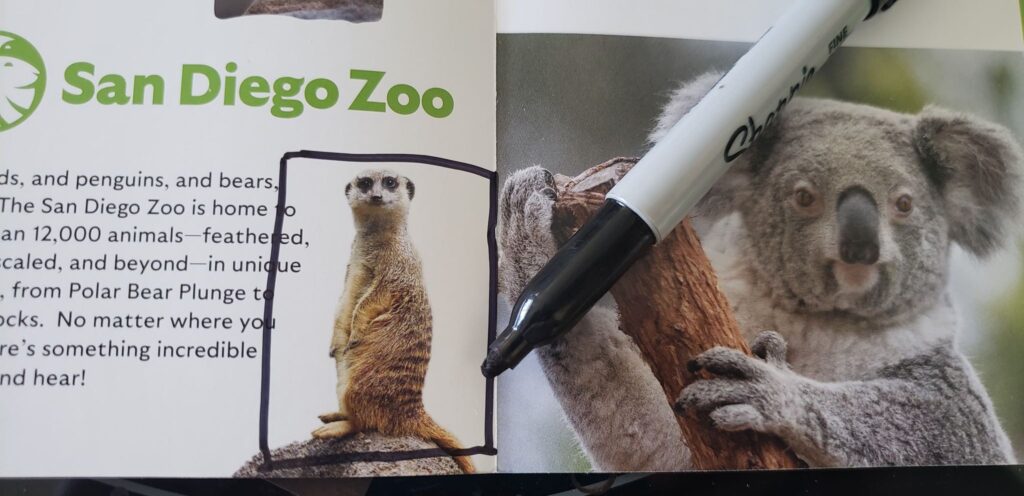 Older kids can likely cut the animals out on their own (encourage them to try more complex scissor skills, like a circle or cutting closely to the animal's outline).
Make a Zoo with Toddlers!
Now it's time to help your toddler make their Zoo! Using a piece of paper, draw a few squares that roughly match the size of the animals they've chosen. (If you've purchased our animal activity pack, this step is done for you!)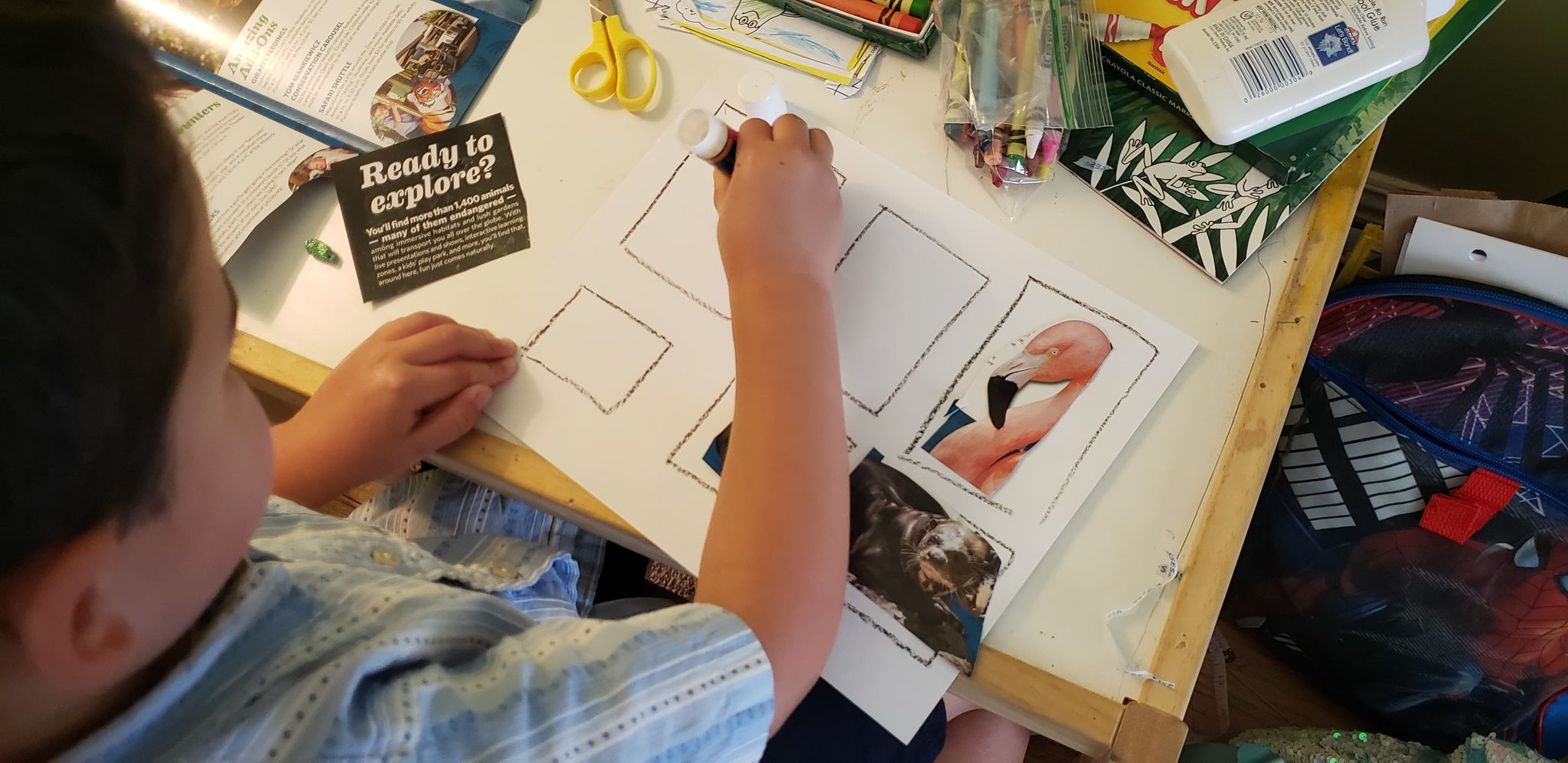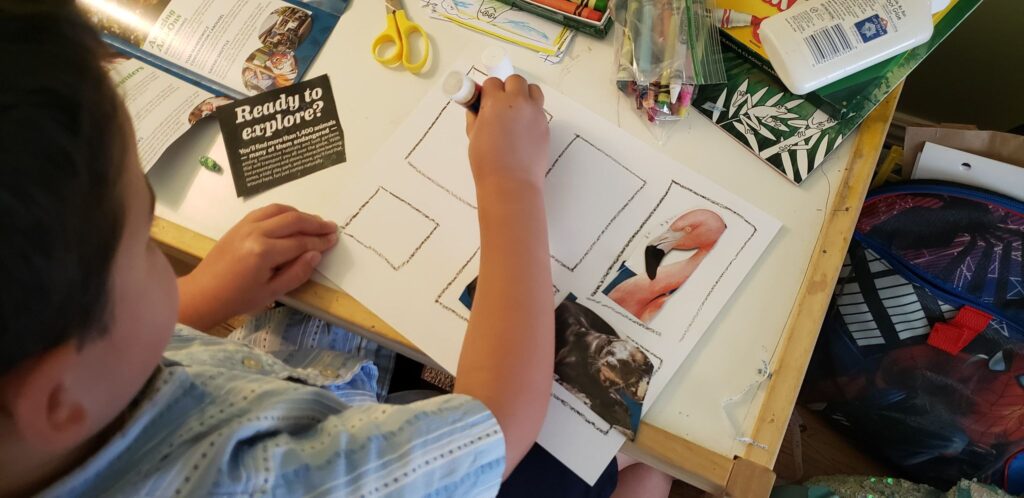 Have your child match the animals to the correct sized enclosure.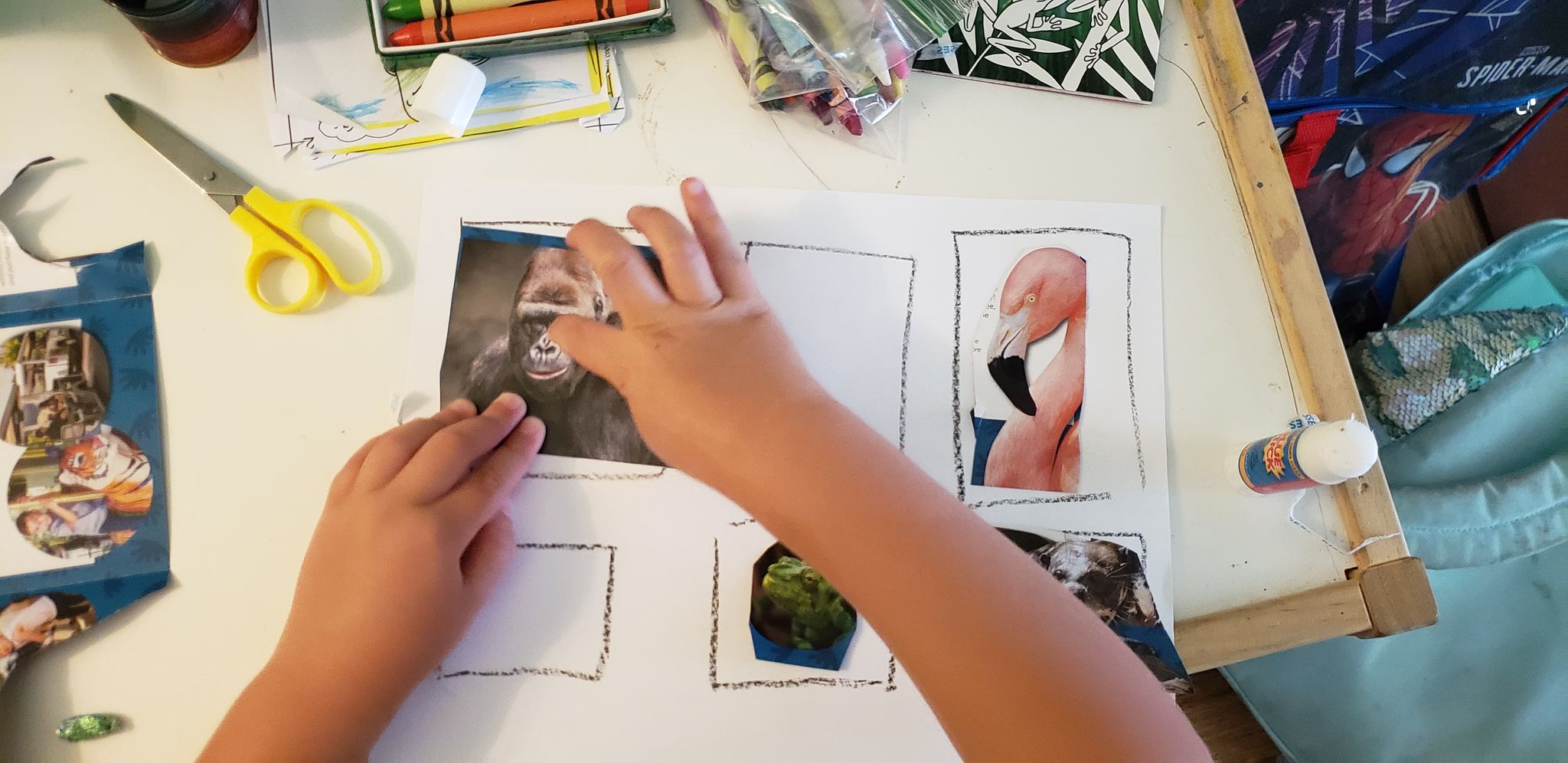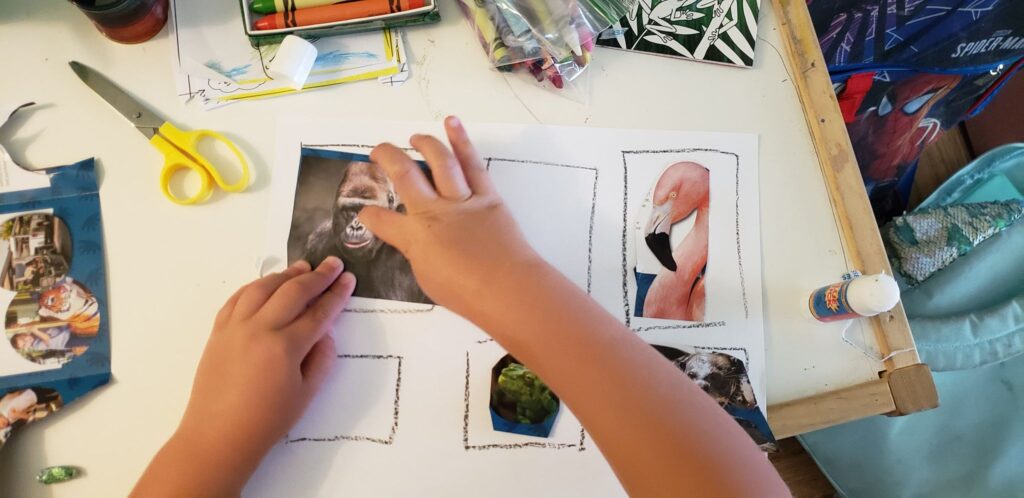 Once the animals are matched up, use a dot of glue or a glue stick to stick the animals into their enclosures at the zoo.
Trap the Animals (Zoo Prewriting Activity)
Keep the fine motor fun going by "trapping" the animals into their enclosures. (You can explain to kids that animals at the zoo used to be kept in enclosures with bars, or you can skip that whole ethical discussion and just tell them to "trap" the animals).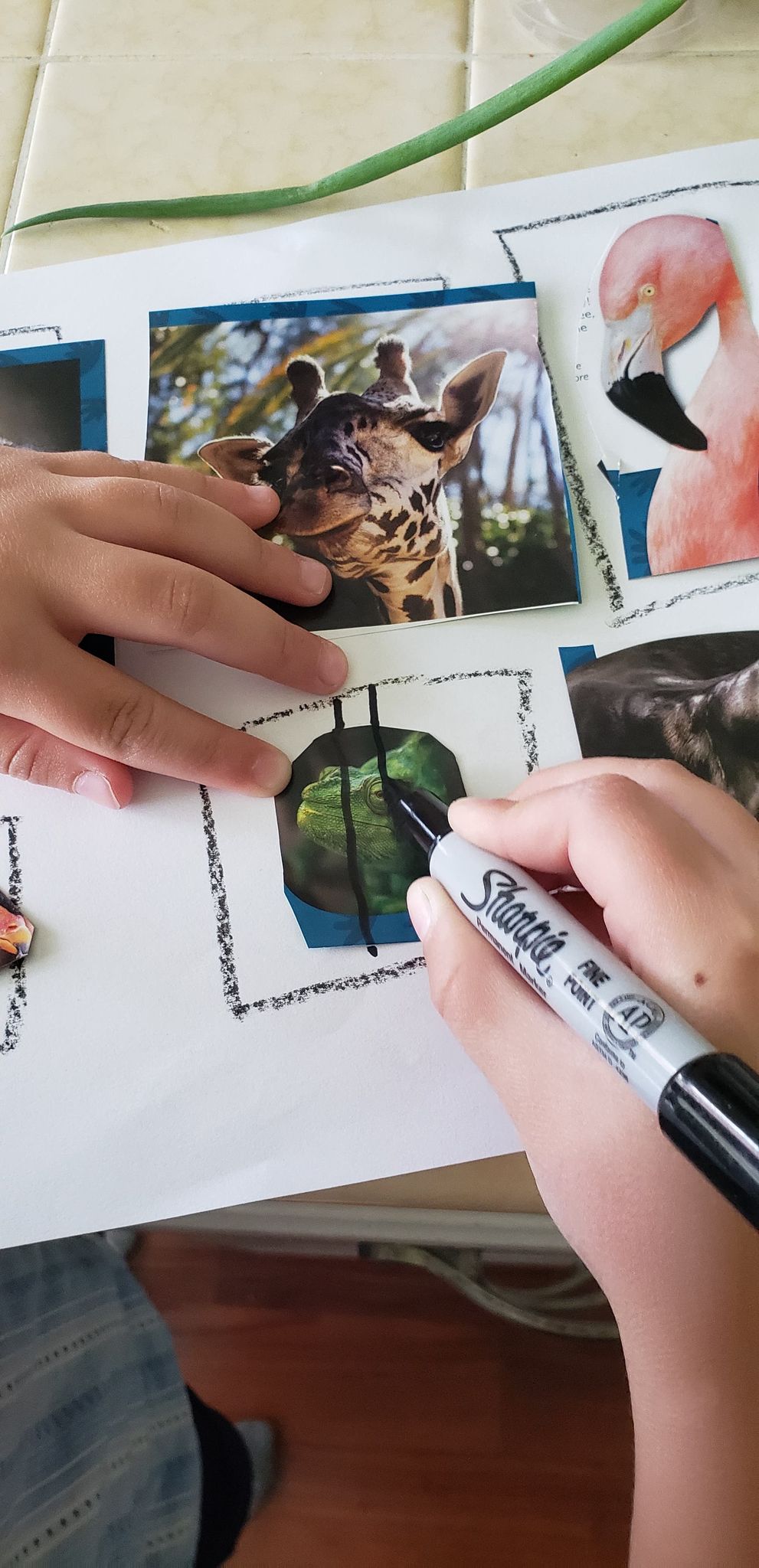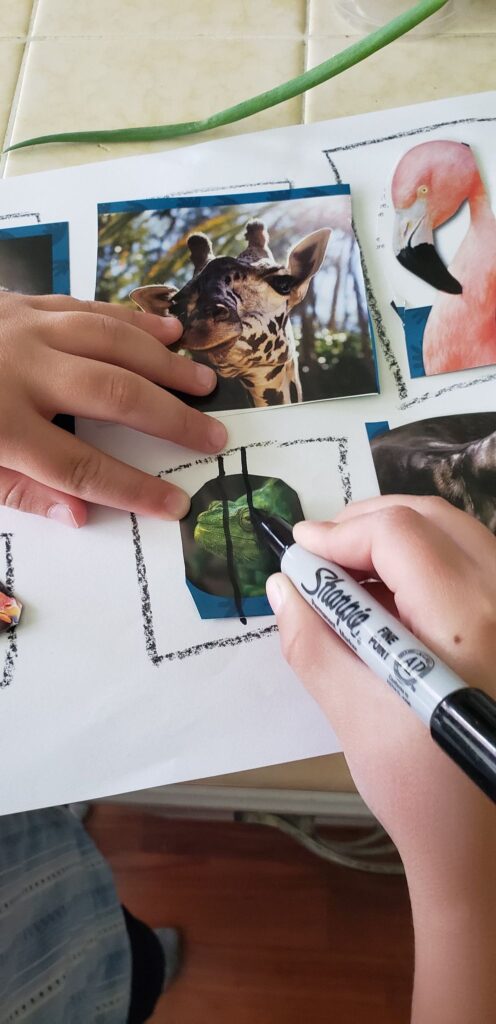 Hand your kiddo a Sharpie (terrifying, we know) or a washable marker and ask them to draw bars over the enclosures to keep the animals in their spots.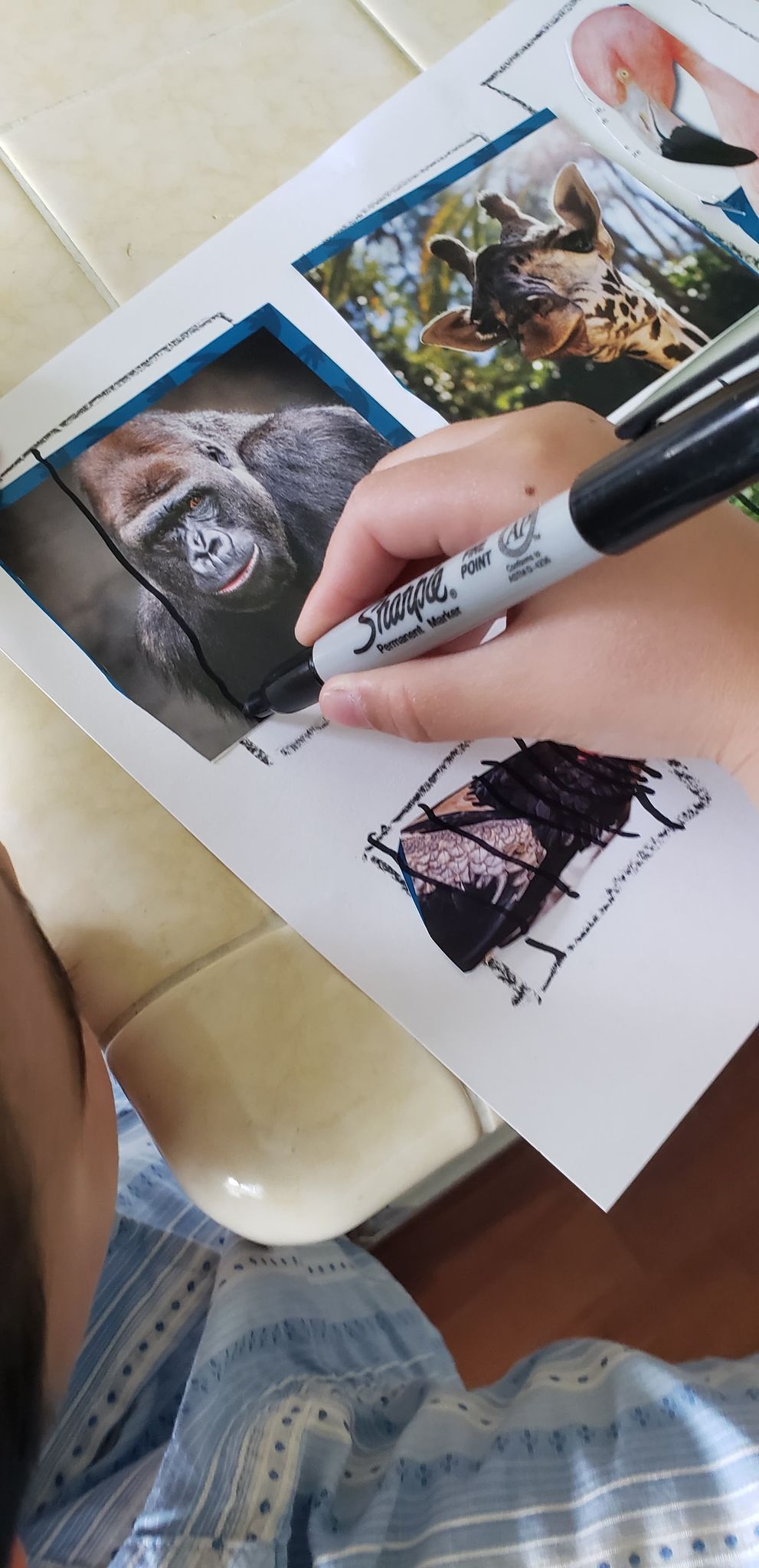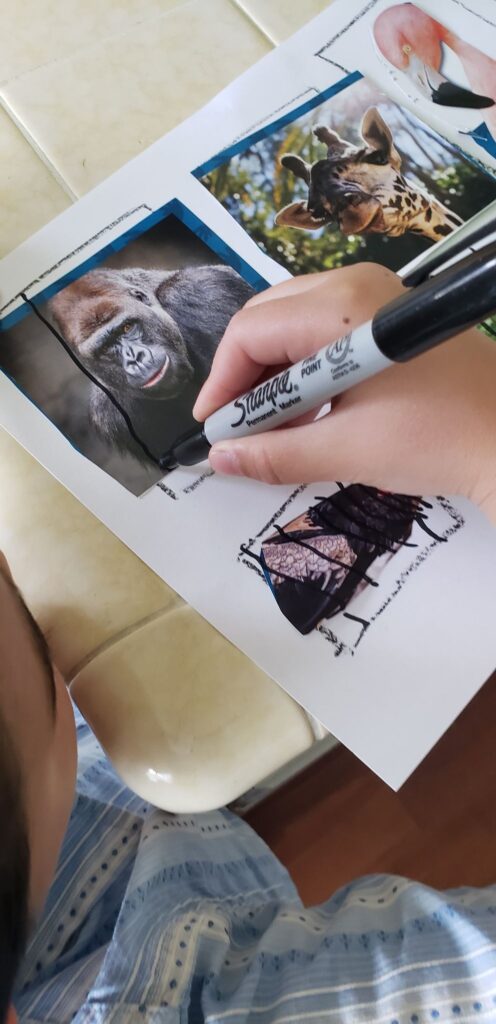 They'll likely think this is just plain old fun, but you'll know that they are working on their pencil grip and prewriting skills in the process!
Keep the Zoo Fun Going
Abram wanted to keep his Zoom fun going, and play pretend with some Lego minifigures "visiting" the zoo.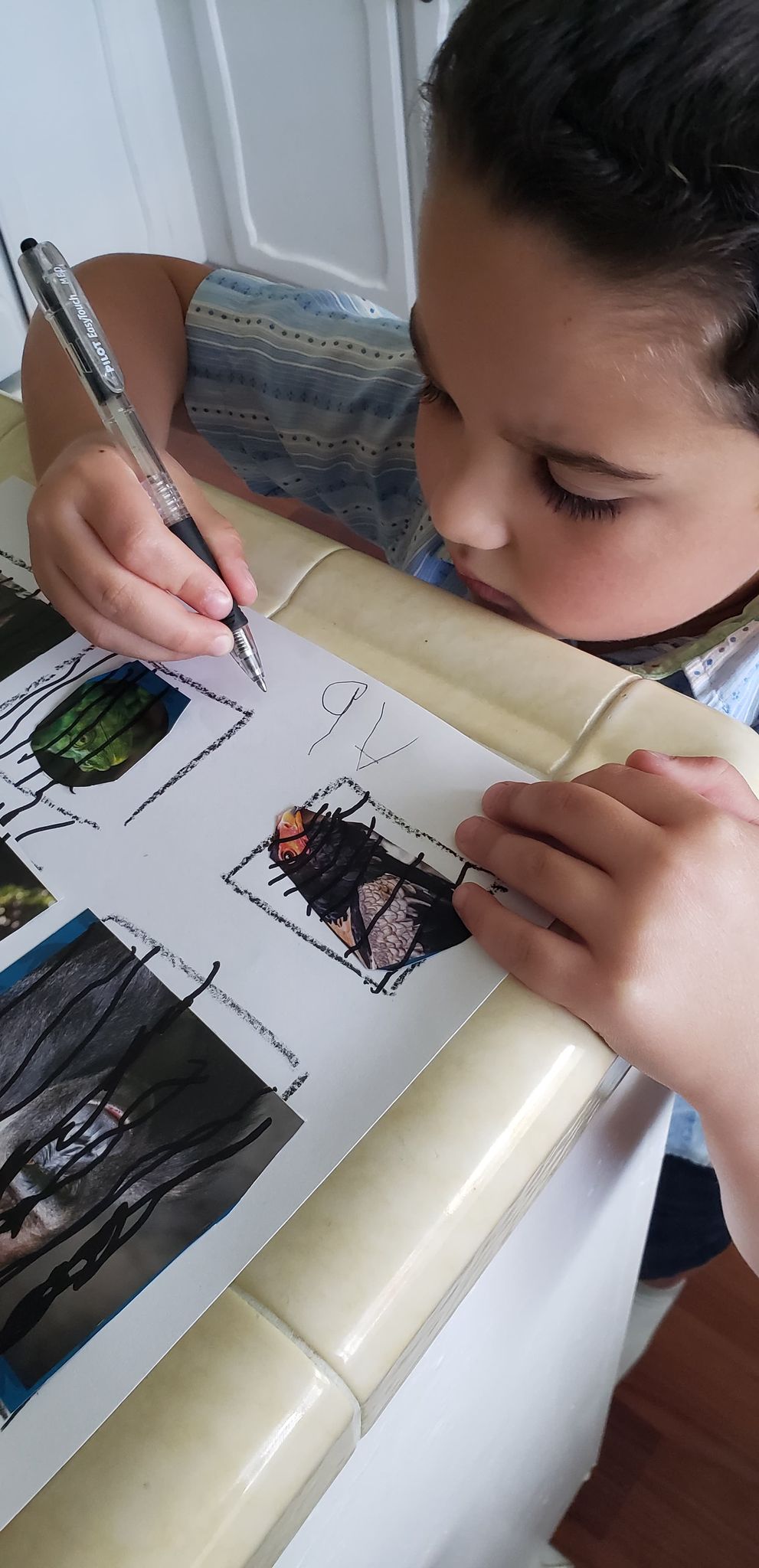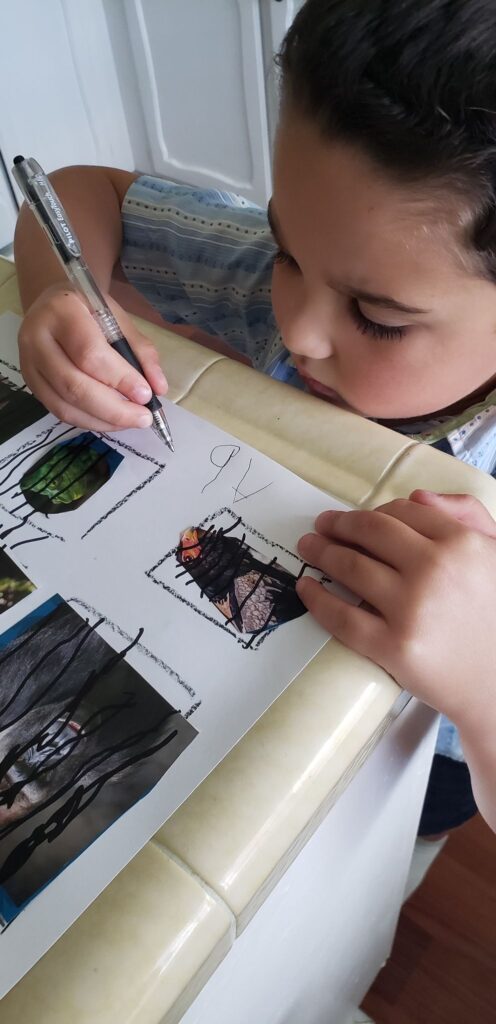 But first, he wanted the minifigs to know that it was HIS zoo, so he added his name and the words "Abram's Zoo" to the bottom of his page. Your child might also want you to label the animals in the Zoo with words (or do it themselves).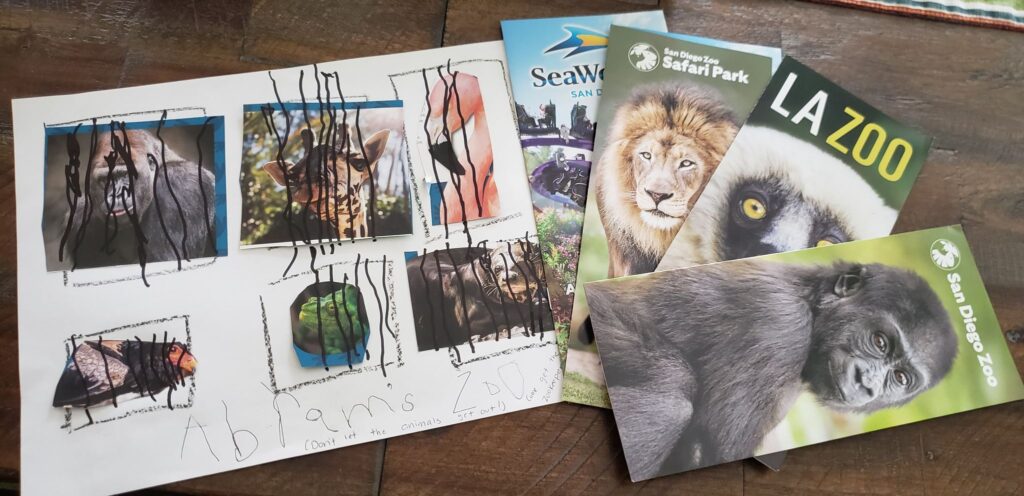 After that, he decided he wanted to add a warning to his visitors NOT to let the animals out. And since this Zoo craft for preschoolers is all about the process, not the product, we went for it (sneaking in a little more writing and letter practice while we were at it).
*******
With very little prep and LOTS of engagement, this Zoo themed fine motor activity for toddlers and preschoolers is just what you need to get hands-on practice for your kiddos.
If your kiddos enjoyed this project, grab our Animal Activity pack– full of printable (aka no prep!) animal themed activities to keep your littles busy, happy, and LEARNING (without the fuss!)

Looking for more fun ways to help your child's fine motor skills? Head here next-