Ah, the Fourth of July. We celebrate our freedom. We eat hot dogs and hamburgers and watch fireworks displays. If we're lucky, some of us go to the beach or the lake or a pool, and we visit with our friends and family and neighbors, and we soak up what it means to be an American.
Unless you're a certain brand of mother, who lives in a certain kind of neighborhood, who has kids with certain expectations.
Okay, so let's get more specific- if you're me.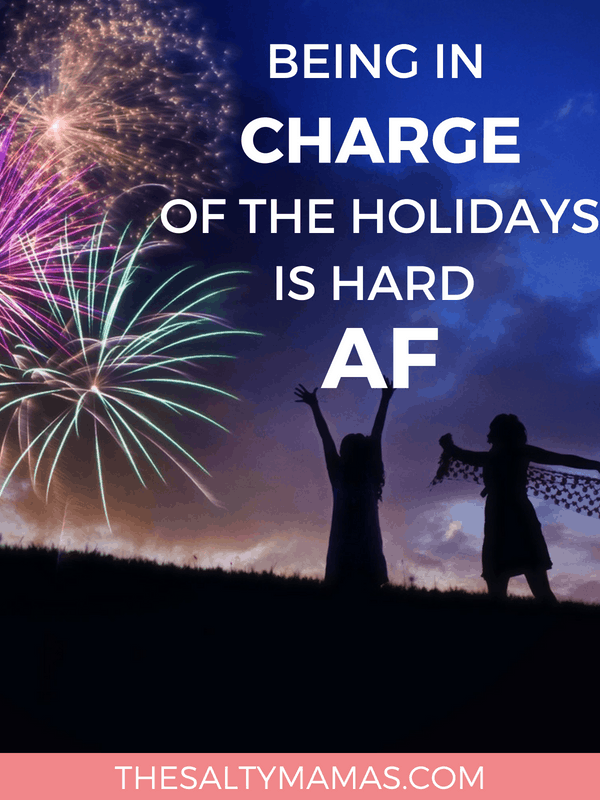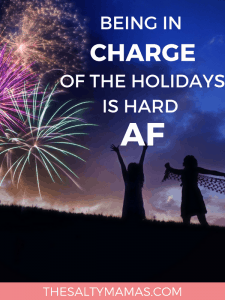 The Fourth of July has been my favorite holiday FOREVER. It's also my favorite uncle's birthday, so every year my family would gather at our house for a barbeque, and since he's my favorite uncle, I'd always make a special 4th of July themed dessert to go alongside the cake my mom made. We'd hang out, and around six o'clock, we'd head to the local middle school where we'd sit on the field with what felt like the whole town, eating Rice Krispie treats and chocolate chip cookies, waving our glow sticks and throwing a Frisbee as the sun went down.
We'd beg for snow cones from the cart until my mom eventually caved, and we stood in lines to use the portapotties, because of course we forgot to go before we left the house. Then we'd cue up our radio to the station playing music specially synchronized with the show (country music, of course, because NORCAL), and settle into our camping chairs to watch the fireworks while eating salty popcorn and drinking homemade sweet tea. It was glorious, and SUPER American. I mean, who wouldn't love the 4th of July?!?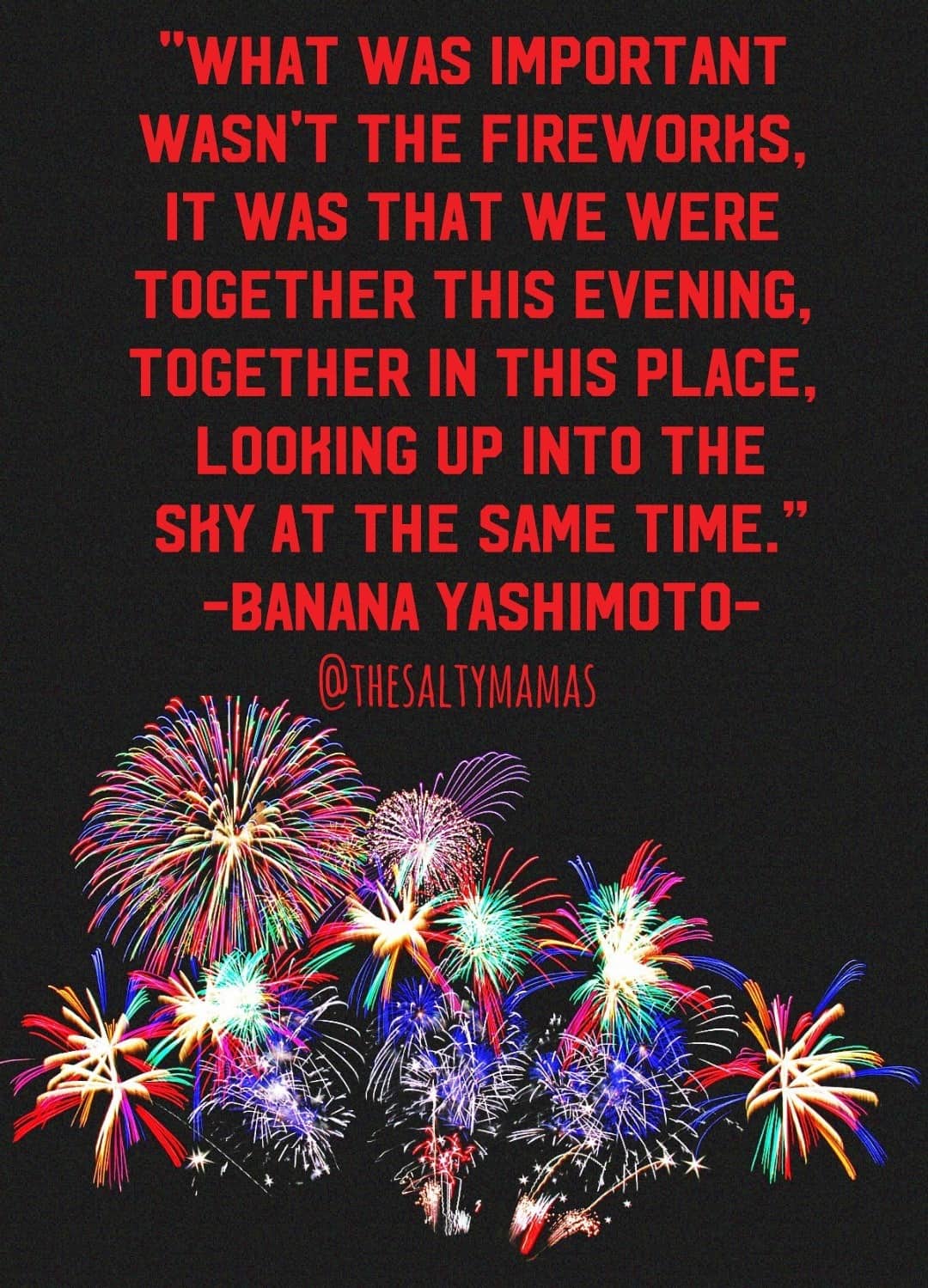 And then I grew up, and it hit me like a Roman Candle. You know who probably didn't love the 4th of July? My mother.
Reread that paragraph up there, and you'll see her hard work in every line. She cooked and coordinated dinner for the entire extended family.She baked cookies and Rice Krispie treats and a birthday cake. She not only packed but schlepped those treats, along with popcorn and a thermos of sweet tea, AND camping chairs, frisbies, glowsticks, blankets, and a radio.
She didn't forget any of those things, ever. Never mind that my dad worked nights back then, so it was always just her doing all that work, on her own. And me? I had no effing concept.
Until now. Until I'm the keeper of the whole shebang. It literally takes me a full week to prep for this freaking holiday. Like, I'm not kidding, I've been baking cookies since Saturday. I've been to three different stores, each on more than one occasion, and have made list after list.
I've shucked corn and made Mac N Cheese in advance and baked a thousand other treats and didn't forget the glowsticks or anything else, I think, although to be honest the holiday is just beginning and there's still lots of time to realize all the things I to do.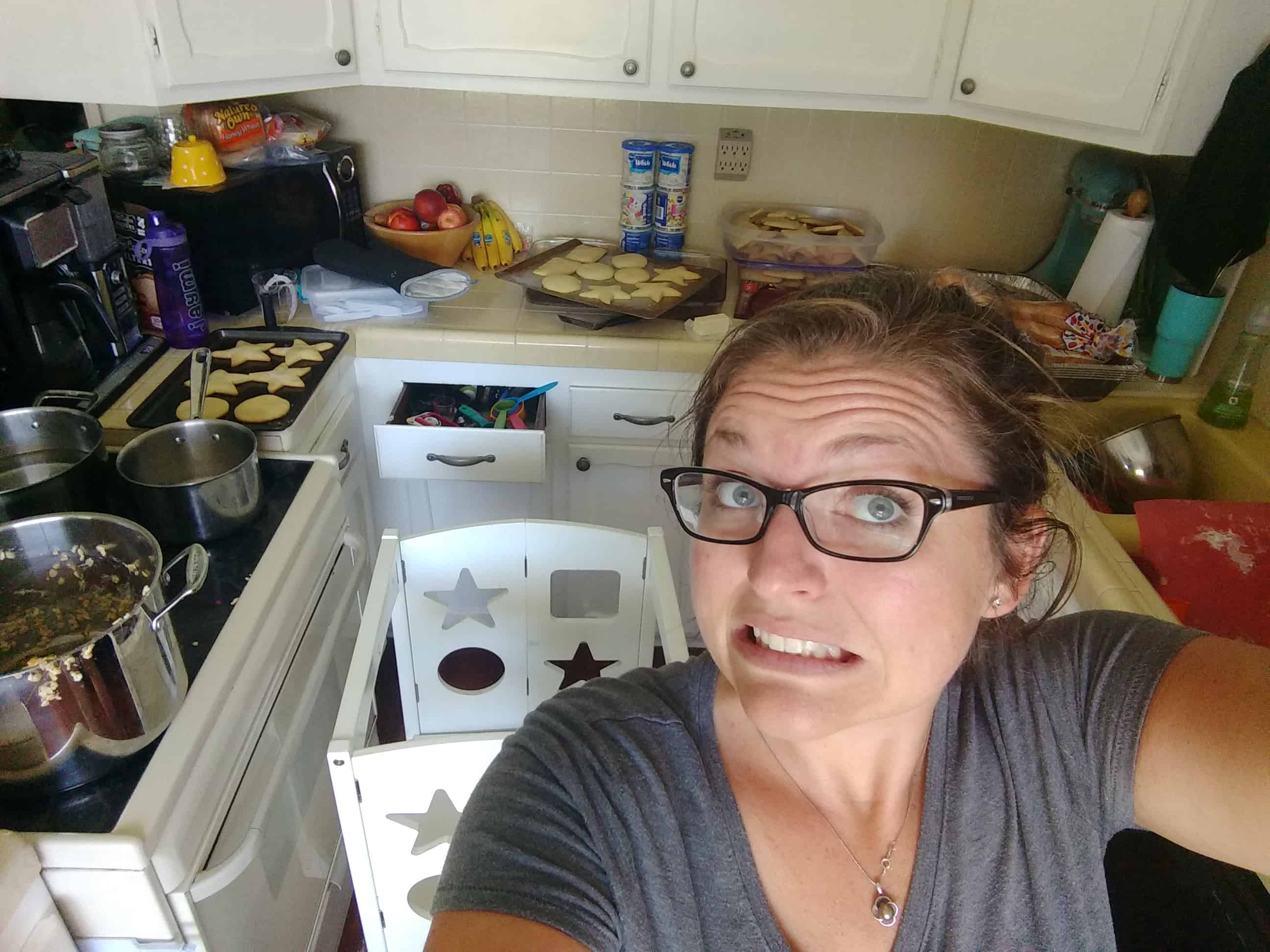 So here's to the moms baking like madwomen, and schlepping camping chairs all over the world, and working their asses off in boiling hot houses while their husbands drink beer and man the DaddyQ. Here's to the mamas that are organizing block parties, or decorating bikes for the parade, or buying last minute sparklers that they thought they remembered but actually forgot. And, also, here's to the moms kicking back and drinking a beer. Because let's face it, you're doing this thing right. I could learn a thing or two from you.
And yeah, so maybe it's not my favorite holiday these days. Maybe none of them get to be my favorite holiday anymore. But my kids, man. My kids are going to be living it up today.
And if I work my butt off today, and next year, and the year after that, the 4th of July could become a thing of legend for them, too, just like my mom made it for me. I get to be the baker, the keeper of the popcorn, and the maker of traditions. And maybe, with the help of my kiddos' sweet smiles (and, let's be honest) a couple of drinks, I can find a way to make it a pretty good day for myself, too.