Working with a tight budget? You're not alone! Here's how to save money on Happy Meals at McDonalds (and a lot more than that!), from two fry-loving, frugal moms in the know!
Look, the marketing team at McDonalds got one thing right- us mamas NEED a break, today and every day. We find ourselves cruising the drive through for an icy cool Coke more often than we'd like to admit.
Visit too often, though, and you'll find yourself desperately trying to figure out how to save money at McDonald's, because those little visits add up fast.
It was all well and good when our kids were little, and we could sneak fries where they couldn't see us from their rear-facing car seats. Now, however, is a different story and they (shockingly) want to eat, too.
So if you're like us, that leaves you trying to figure out how to save money on Happy Meals at McDonald's, so you can get your kids (yourself) a little treat without breaking the bank. Here are our very favorite McDonald's hacks to save you money on your favorite fast food.
Using the McDonald's App to Save Time
If you haven't downloaded the McDonald's App yet, you're missing out on a HUGE perk. Not only does the app help you to save a ton of money, but it also helps you to save a TON of time.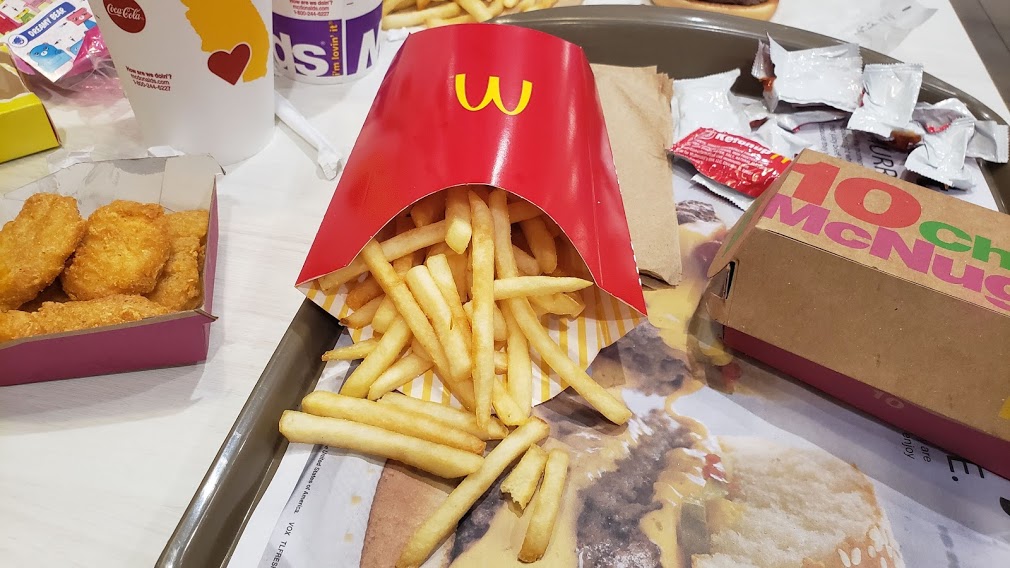 You can use the app to place a mobile order, giving you the option to pick up in store, curbside, or even in the drive through. If you've got kids in tow or are dealing with bad weather, it's a great way to get a meal or life saving Coca Cola in record time.
Ditch the Happy Meals and Save Big
We know, kids LOVE that cheap plastic toy. But that inflated price tag is SO not worth it.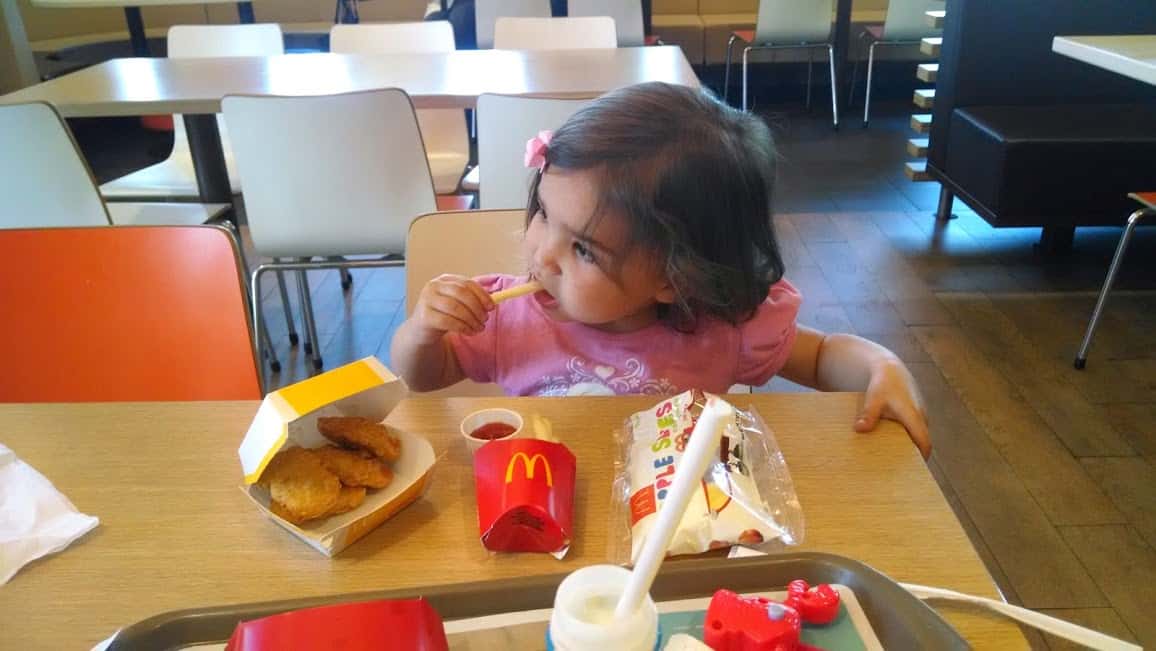 Some locations still offer Happy Meals for the affordable $3 price tag, but others have increased to nearly $5 a meal.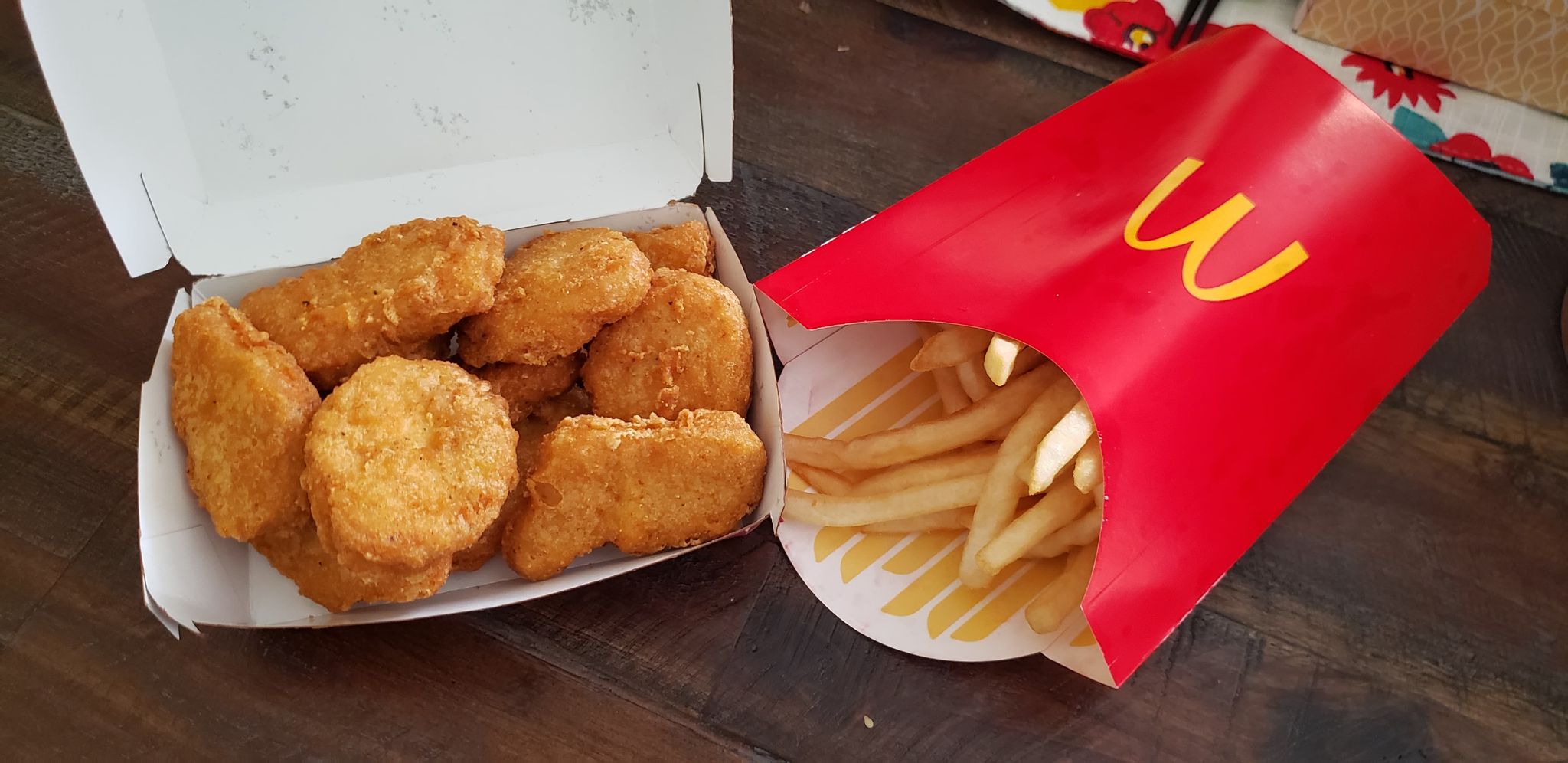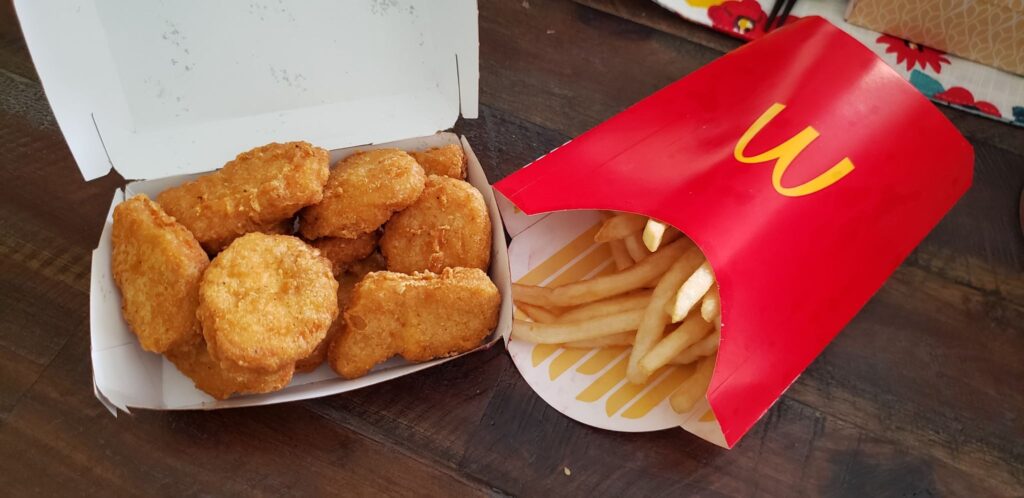 Forgo individual meals for each kid, and instead order an adult extra value meal for them to split. If your location offers 20 piece chicken nugget meals for $5 like ours do, order one of those with a couple of large fries and a $1 drink to split.
How to Save Money at McDonald's
Not only does the app offer perks like mobile ordering and location finders, but they have some incredible deals on happy meals and more. From time to time, they offer standard coupons, like $2 off a $10 purchase. Others, they'll have specials on particular items or even BOGO deals.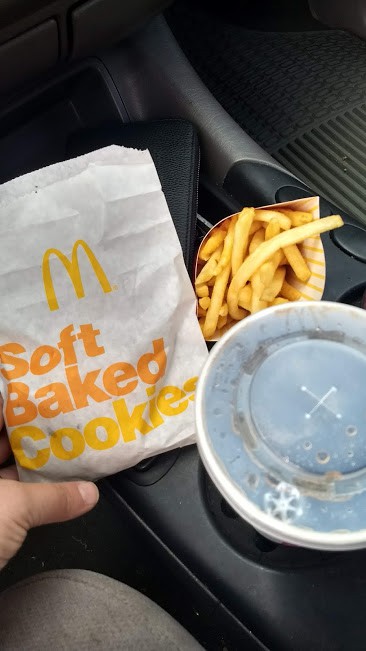 If you watch the deals section of the app regularly, you'll notice that they occasionally offer REALLY good freebies. When the Dodgers win, for example, I get a free six piece nuggets with any purchase (including those $1 fountain drinks!). Hello, snacktime!
We also save money on Happy Meals at McDonalds by only going when there's a Happy Meal BOGO offer, or one when you get a free Happy Meal with the purchase of an adult meal.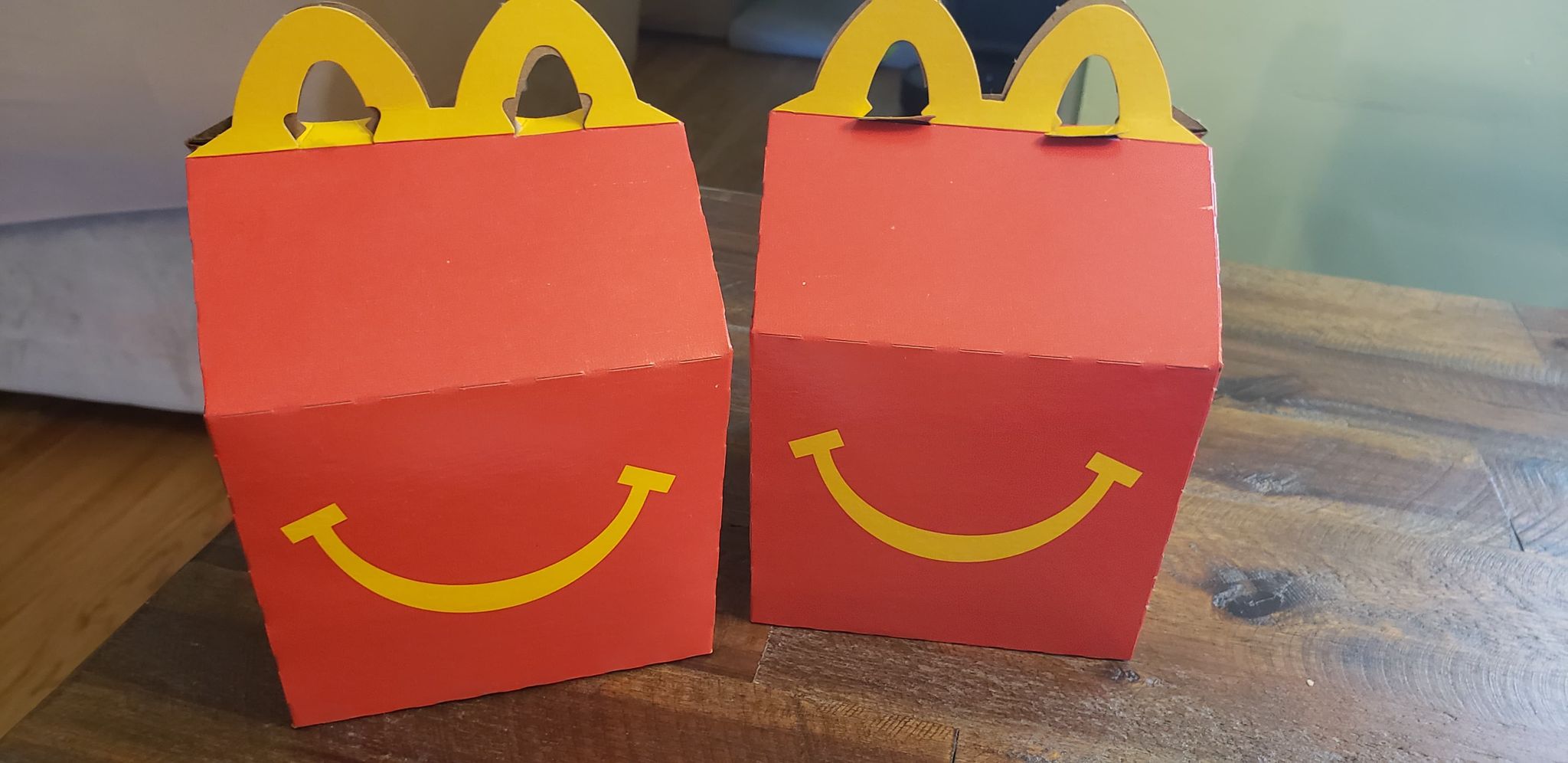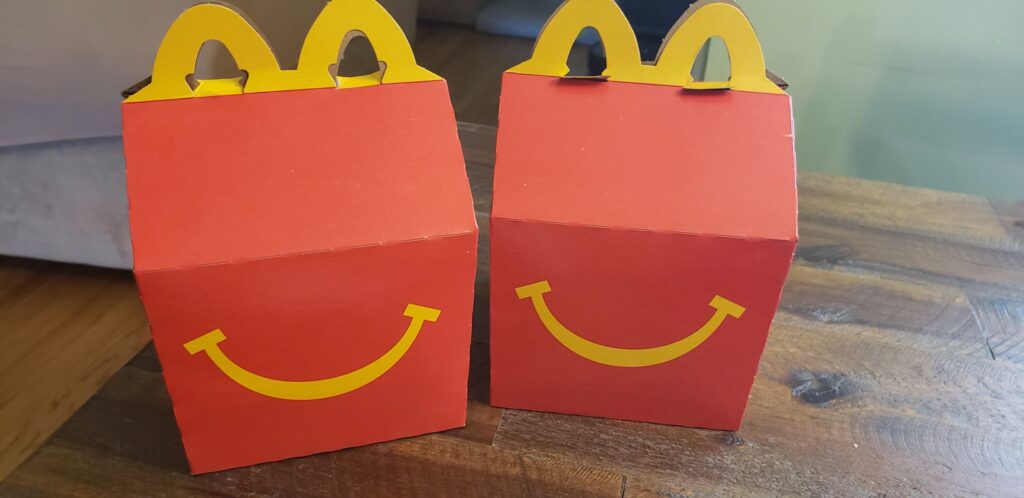 And when the Angels win, I get a free signature sandwich with purchase of fries and a dollar coke (so basically a whole meal for $3ish). On some FRYdays, you can get a free Medium fry. And, for most of the summer last year, I was able to get a free McFlurry with purchase.
Saving Money on McDonald's McCafe Drinks
If you haven't tried McDonald's coffee yet, you are truly missing out. You know we love our Starbucks, but we do NOT love the price tag on their specialty drinks. And have you seen their drive through line lately? YIKES.
In their recent efforts to rebrand, McDonald's has renovated some of their restaurants to have more of a café vibe. Whether or not you're a fan of the new quieter ambience, we've got to admit- their coffee game is on point. Their seasonal lattes are VERY similar to the Starbucks versions, and I personally can't tell the difference between their drip coffee and a more expensive cup.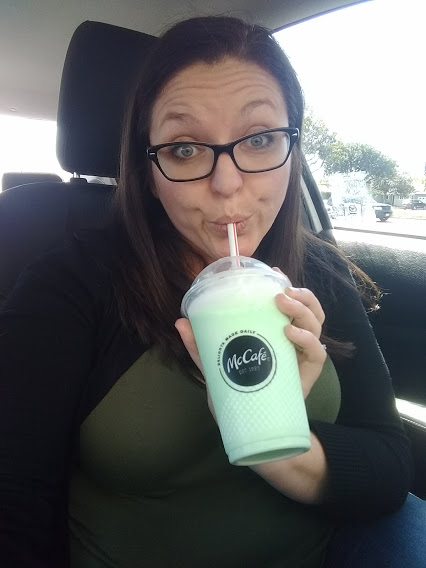 The best part about their coffee? The price point. Coming in between $2-$3 per latte, McDonald's McCafe drinks are about half the price of a specialty coffee shop. Scan the app when you order for even more savings- you'll receive a free, any size McCafe beverage after your fifth McCafe order.
*******
So if you're as into either McDonalds or Diet Coke (etc.) as I am, do yourself a favor and download the app. Then find yourself a McDonalds with a Playplace and move on in. WiFi, delicious coffees, endless soda, and free ice cream? Your day has pretty much been solved. You're welcome.
Looking for more ways to save? Check out our other tips!