No matter where you are in the school year, I'm sure the pressure is on. It's so easy to get caught up in the hustle and bustle of the day to day that you forget to prep for the big events ahead. End of year teacher gifts are FAR off of our radar. We are miles away from Teacher Appreciation Week (which, WHOA. Could we possibly make that a bigger deal? I don't think so.) The last days of school? Please. Let's just get through Back to School Night first, am I right?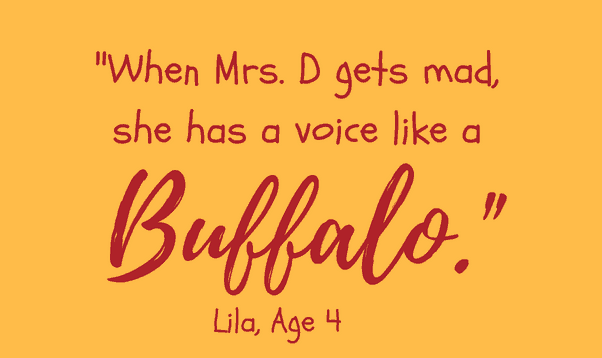 Except on the first day of school last year, when I asked Lila how her first day of school was, she said "I need three popsicles. And a nap." The second day, she said, "When Mrs. D gets mad, she sounds like a buffalo. It's AWESOME!" I made a mental note to tell her teacher about it, but frankly, there just isn't that much time to touch base every day. And let's be honest. My memory ain't so good these days.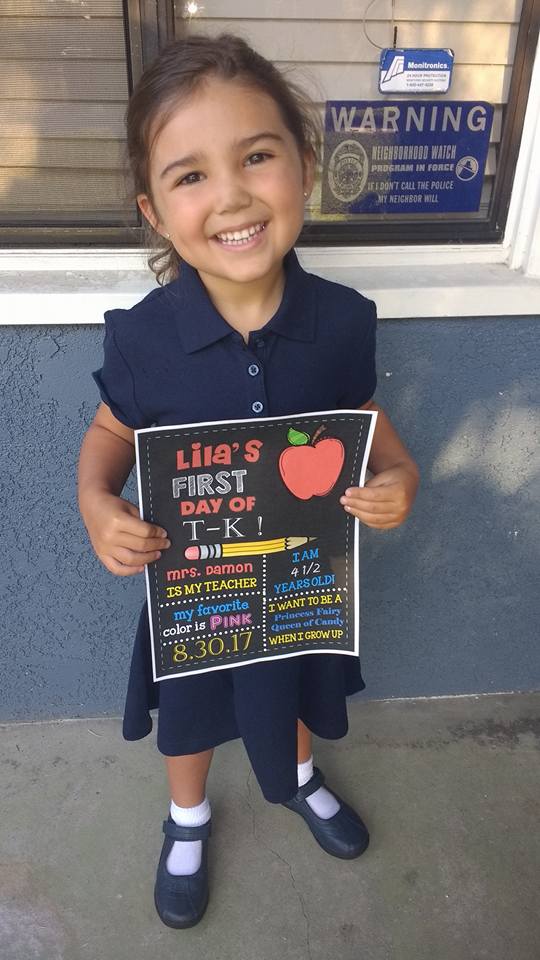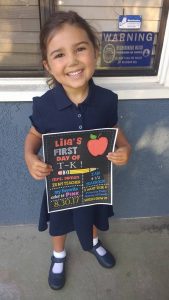 I spent many years as a teacher, and I'm sure my students must have come home with some whoppers about me. Hearing Lila's version of events made me think about all the funny/silly/sweet things my students must have told their parents about me and my classroom. I desperately wished I could have heard what those things were. (I mean, the nice things, of course. I'm not a glutton for punishment. I don't want to hear about how the kid said I'm a monster, obviously.)
So I decided that I would keep track of the little things Lila reported about at school on a cute little paper somewhere, and then at the end of the school year, we could gift Mrs. D with a collection of the sweet, crazy, funny little moments that stood out most for Lila. Along with a fat gift card to Target. Because TARGET.
The idea is simple- you find a spot to keep track of these little quotes so you don't forget them through the year. You can use our printable, or even set up a page in your bullet journal or planner. Even a memo in your phone will work, if that's your thing.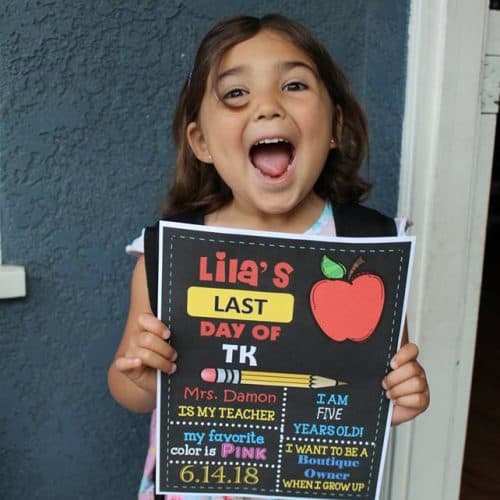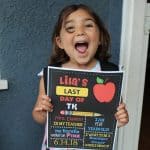 This easy teacher gift is simple, but the results are so funny, sweet, and descriptive that you'll want to hold on to them forever. Not only will this list create a great end of year teacher gift, but it'll also serve as a great memento for you and your child. Keep track year by year, and you'll have a collection of your kids' memories from each school year to hold on to.
I decided to up my game and create a printable teacher gift that will really wow this year. We've created an adorable printable that you can download, too. This printable is exclusive for our subscribers, so sign up for our newsletter today to gain access to our exclusive subscriber content.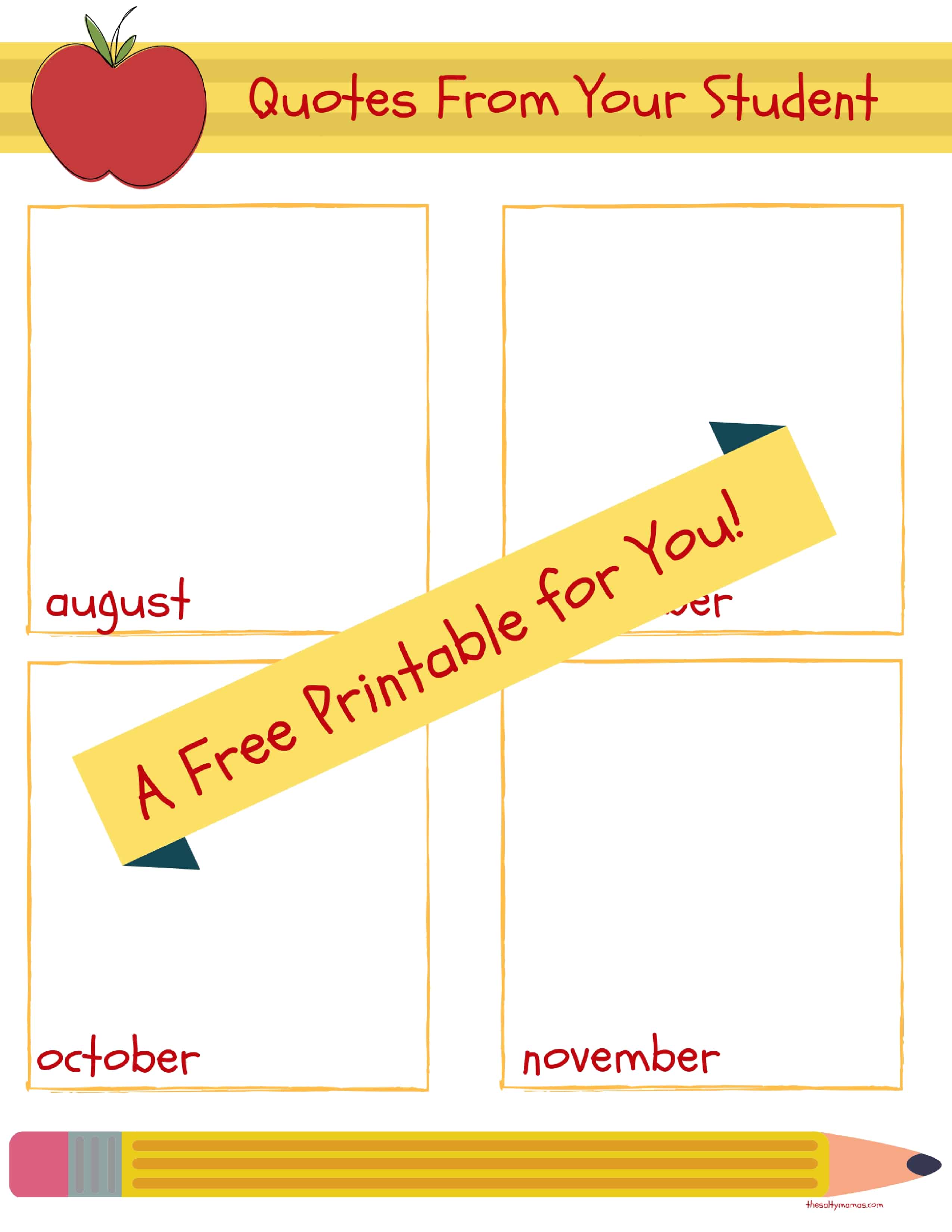 Once you've gotten your printable, well, printed, you're going to want to put it in a safe place. Whether that's your planner, or your home office, or just by taping it to the fridge, you'll want to put it somewhere that you won't forget to add to once in a while.
At the end of the year, we recommend you print a clean copy and transfer your child's quotes to the new sheet. That way you can move things around, or have your child draw in or decorate any blank spaces. It'll give you a chance to make sure your printable is read for an end of the year teacher gift with WOW factor.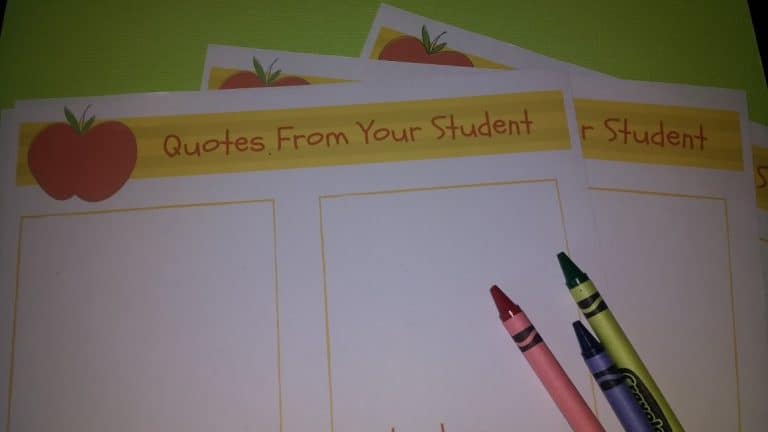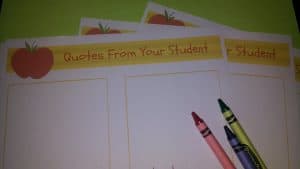 Want to make your printable even cuter? Visit us on Etsy and purchase our printable gift there. In the notes section, let us know your child's name and teacher's name. Make sure you let us know you found the listing through the blog to receive FREE personalization.
*******
The school year will fly by, and it'll be teacher appreciation gift time before you know it! But with this handy printable, it won't catch you by surprise this time, and your child's teacher will be touched to see all the nice things their student had to say about them throughout the year.
For real though- THE NICE THINGS. Only write down the nice things. Print another copy for yourself to record the mean stuff if you must, but make sure you're only writing down things that will make the teacher HAPPY on their sheet. I mean, making them happy is kind of the point, and "my teacher is the WORST" is not gonna do that for them.
Do you have a kiddo in school? We'd love to hear the funniest thing your child has said about their classroom or teacher in the comments below.