Looking for cheap mother daughter date ideas? We've got mommy daughter date ideas for toddlers, big kids, and even teenagers in this list of mother daughter dates for every budget. 
When Abram was first born, Lila was so very in love with her little brother. She didn't feel that jealousy I'd heard so much about, and instead spent lots of time cuddling and caring for her baby brother.
But as he got older, she started to see him more as competition for attention. We decided to pour more one-on-one attention into Lila- and thus, our cheap mother daughter date journey started.
Every weekend, while Abram took a nap at home with daddy, Lila and I would go on a little adventure together. Sometimes our budget was larger and we could afford to do something extra special together, but most of the time we focused on cheap mother daughter dates.
Often, I found that it didn't take a lot of money to satisfy her need for special time and attention. Many of our mother daughter dates are actually free community activities that we can participate in together.
No matter what your budget, we know you'll find a few mother daughter date ideas that will give you and your daughter (or son!) a chance to spend some time together– and make lasting memories in the process.
Scroll down for our list of cheap mother daughter date ideas for every budget.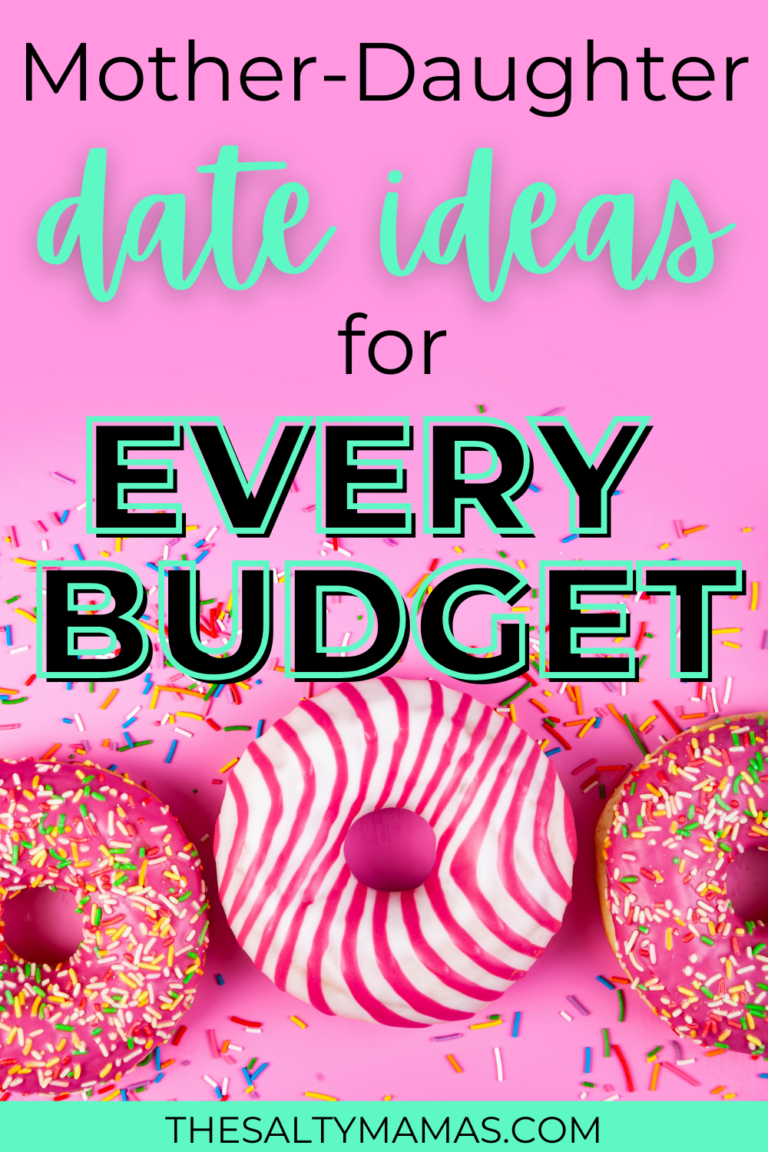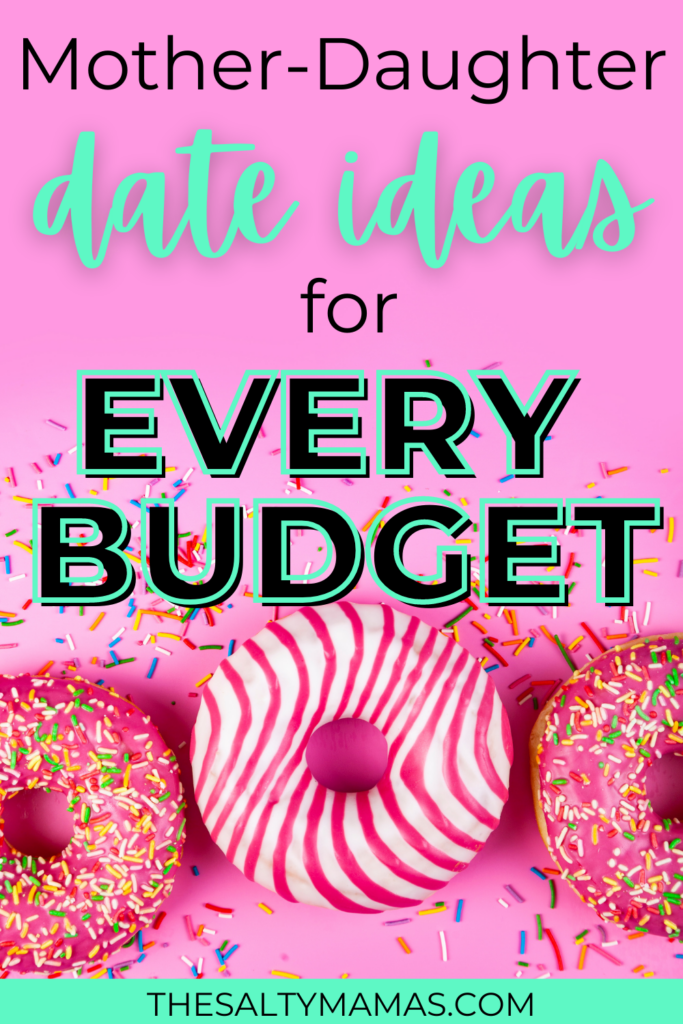 This post contains affiliate links. You can read more in our disclosures. Thanks for supporting The Salty Mamas!
Mother Daughter Date Ideas Under $50
Have you heard of the site Goldstar? When we have a little extra money to spend, we'll hop on GoldStar and search for special events in our area. We live near Los Angeles, so with GoldStar it's easy to find lots of plays, kids' concerts, and activities within our budget.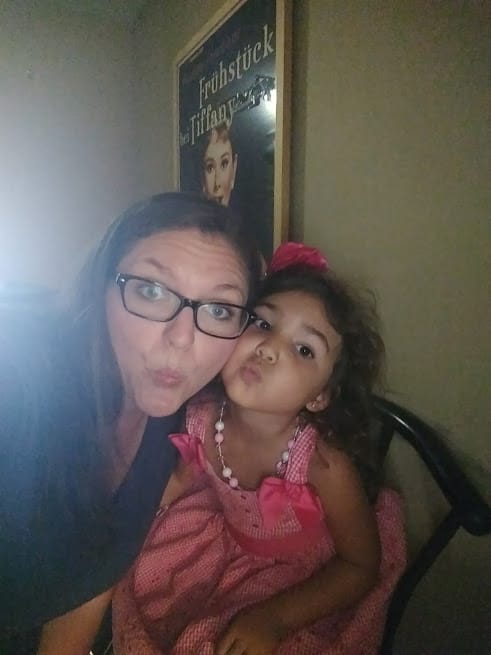 Memberships– Does your city have an aquarium near you? Or maybe a kids' museum or amusement park that's hard to manage with two or more kids in tow? One of our local Mini Golf places even has annual passes for unlimited golfing and bumper cars. Consider snagging a membership for you and your older child to enjoy just the two of you.
Tea Parlor- Get all dressed up and head to a local tea parlor (if you're near Los Angeles, we highly recommend Elise's Tea Room in Long Beach). Don't have a tea parlor in your city? Many hotels offer a tea package in their on-site restaurants.
Mommy-Daughter Pedicures– Our favorite pedicure place also has kid-sized pedicure chairs, so we can get a pedicure alongside our daughters. $50 is enough to get a pedicure for each of us (and a manicure thrown in for Lila, too).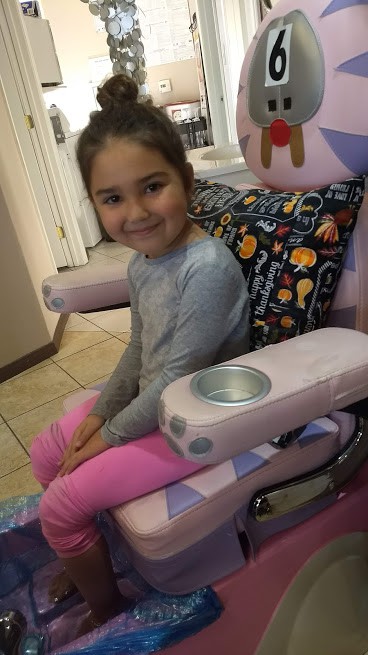 Mother-Child Date Ideas Under $25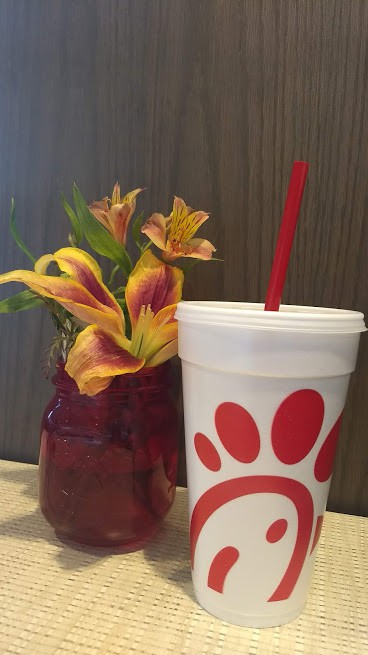 Matinee Movie- Hit up an early showing of a movie, or attend on a movie theater's cheap day. Visit the dollar store before hand and pick out a candy to share, and split some popcorn once you get there. Remember, it's more about quality time than how much you spend (although you can read more of our money saving movie hacks to see how to get more bang for your buck).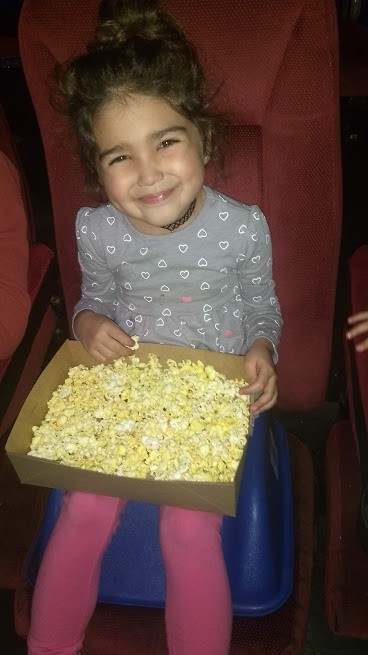 Pedicures on the Cheap–  When I can't afford the mother-daughter treatment, I'll sometimes just get a pedicure for Lila ($15) and a nail polish change for me ($7). She gets the glamour of a pedi and I get fresh paint on my toes for about half the price as the full treatment.
Mommy Daughter Date Ideas Under $10
Discount Jewelry Store- We have a store in our mall that offers jewelry and accessories at $1.99 each. So for about $10, we can each pick out a few accessories to take home. For more mother-daughter fun, get a matching set of headbands or necklaces that you can wear together.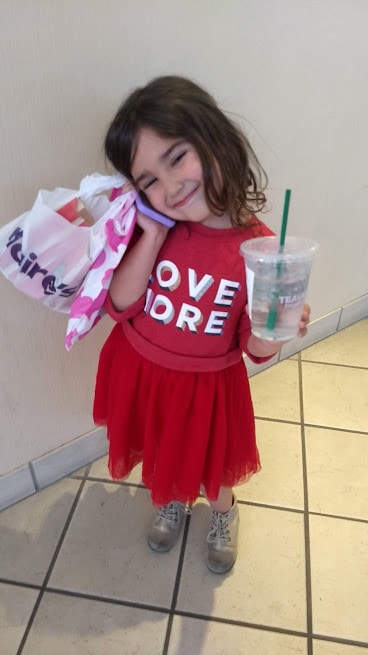 Lunch at a McDonald's with a Play Place- Use our McDonald's money saving hacks to grab lunch for yourself and your little one for under $10. Play in the play area, catch up on the latest kindergarten gossip, and swing for ice cream cones after lunch.
Local School Plays- Lila LOVES going to plays, but they can be so costly. Luckily, I found out she gets the same thrill from low budget performances as she does from "real" productions. Check out your local high school and middle schools instead. For about $5 a ticket, we can watch a play together without paying an arm and a leg.
Yogurtland- My daughter just loves the thrill of a place where you can choose your own toppings. I've gotten her to spill some of her best secrets over a cup of chocolate frozen yogurt topped with sprinkles and gummy bears- definitely worth the $5 or so each cup costs.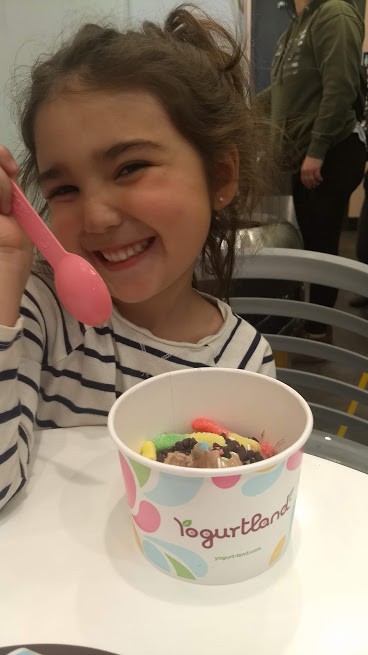 Dunkin Donuts- Dunkin has the BEST coffee (I'm partial to their Thin Mint flavor, which makes an appearance during Girl Scout Cookie season). Lila gets to choose a donut for herself, and we chit chat over our treats. You can also join their rewards program to earn free goodies over time.
Dates Under $5
Michael's Make Break- Michael's arts & crafts stores have been BRINGING it with their kid-friendly crafts. Many Saturday mornings have a crafts class for $3, and the afternoons often have Make Breaks for kids and parents to craft together. For just the cost of supplies (ranging from $1 to $5- don't forget your coupons!), you get a lot of fun for a very low cost.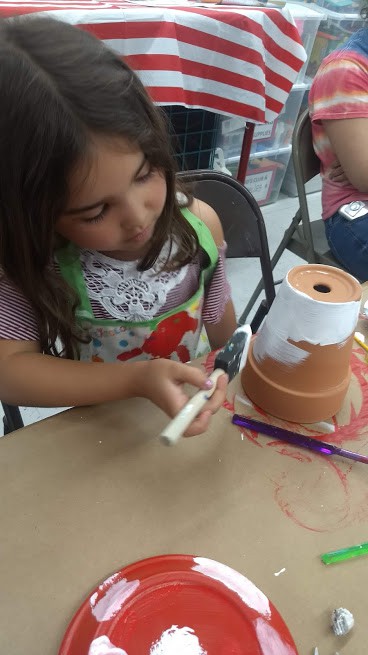 Dollar Store Shopping- For just a few dollars, I can let my daughter loose on a shopping spree. She loves to walk each aisle, knowing she can afford to get anything her heart desires. She spends a long time choosing her items, and if we go over budget on an extra item? Well, then we're only out an extra dollar. That's something we both can live with.
Take Your Girly Girl to Ulta- Got a girly girl in the family? She'll LOVE browsing at Ulta, and giving herself a mini-makeover with their tester products (make sure to use the provided q-tips and individual brushes for hygienic application!). Technically, this date is free, but I dare you to leave without scooping up a lip gloss or eyeshadow before you go.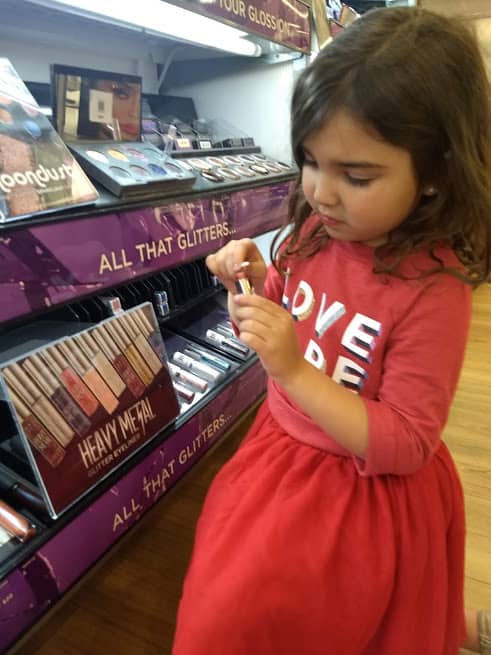 Lunch at Costco- Turn an errand into a fun outing by ordering lunch at the food court. Get a hot dog and soda for just $1.50, or spring for the more expensive pizza option, which will set you back $2. (Pro Tip: ask them to cut your slice in half before they serve it to you, and you'll get two decent sized slices instead of one giant one.)
Ice Cream Store- Grab your little one an ice cream cone and spend some time chatting. It's amazing what they're willing to talk about with an ice cream in hand.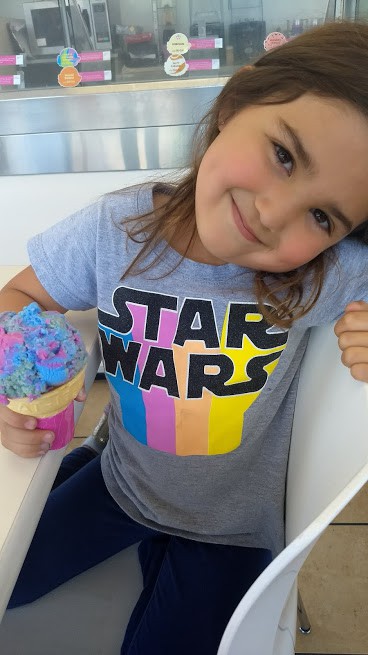 Party City – You might think I'm crazy on this one, but hear me out- Party City can be so much FUN. Try on props, pretend-plan your next party, or just look at all the themes available to choose from. Before leaving, grab some fun paper plates for dinner that night, and visit their self-serve candy bar. Kids can pick any ten candies from the bins for just $1. (And when you're young, ten seems like SO MANY.)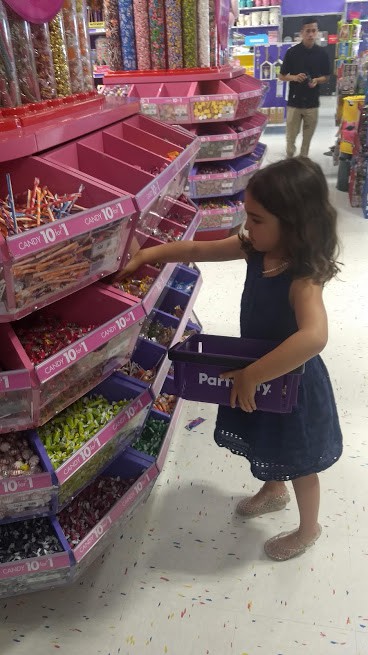 Starbucks or Local Coffee Shop-  Pick a busy coffee shop and grab a coffee for you and a water or milk for your kiddo.  Sit on the patio for fresh air, conversation, and people watching. We play a game called "Friend of Yours." You take turns picking a person out of the crowd and ask each other, "Is that a friend of yours?" The person has to make up a backstory of how they became friends with that person. Answers range from "we took an art class together" to "we both got kicked out of the fire fighter academy," or anything your imagination comes up with. Odds are, you'll both be in stitches before long.
Free Date Ideas
Library- You know the library offers a wonderful place to read with your child– but did you know it also has SO much more? Pick out a CD to rock out to in the car or a movie to watch together when you get home. Browse magazines and play on the computer together- all for free!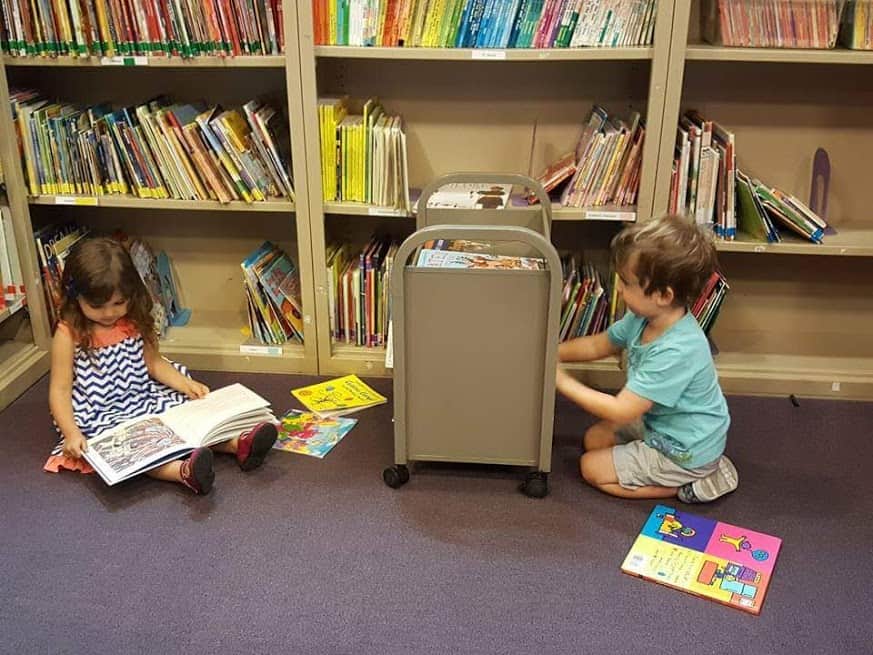 Pet Store- Whether or not you have a pet at home, the Pet Store is what our friend Lindsey at Every Day Above Dirt calls "the poor man's zoo." Fish, small animals, even cats and dogs- you and your daughter can spend lots of time looking at the animals (and choosing what you would name each one for a little extra fun).
Lowe's Build Events- Once a month, Lowe's offers building days to make a free project with your kids. Sign up online, as these events tend to fill up fast.
Home Depot Building Events- Home depot also offers building events on the first Saturday of the month. I suggest you go earlier rather than later, as they tend to run out of supplies towards the end of the event. Get more information here.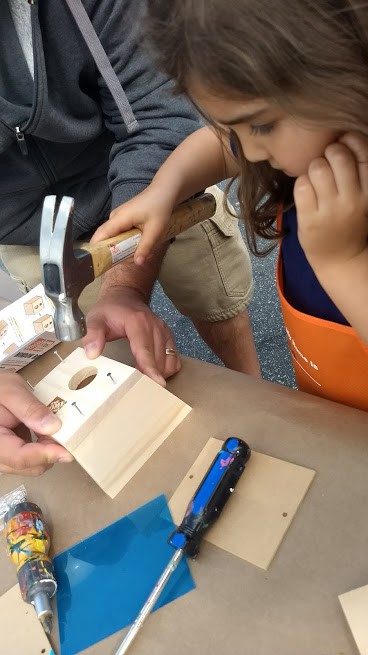 Bike Ride- Christine loves to take her kids on a bike ride to help fill up some time (and use up some energy!). Let your child choose a place within biking distance– think of a park, library, or even a pet store!- and ride over as part of your special mommy-daughter date time.
Bake Something Special-  Use ingredients on hand to make up a special batch of cookies, brownies, or cupcakes. The put a little frosting in a piping bag, bust out your leftover sprinkles, and spend some time decorating cupcakes. You might be impressed with your child's skills. (Or…not. But either way, they'll be delicious!)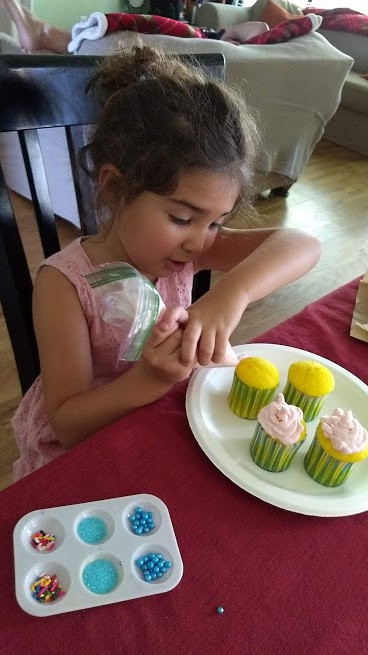 Grocery Shop Together- Well, it's certainly not free- but it's money you would have spent anyways. Lila often helps me write the list or circle a few things she wants to get from that week's grocery ad. We shop together, and then we stop for a sweet treat. Did you know most grocery stores with a bakery offer cookies to their young shoppers? It's worth asking to see if your store does this, too!
Michael's Slime Days- Every once in a while, Michael's changes up its craft days and presents free slime days. Using pre-made slime, your kids can create colorful slime with a variety of mix-ins. These don't take up much time, but they're a lot of fun while they last.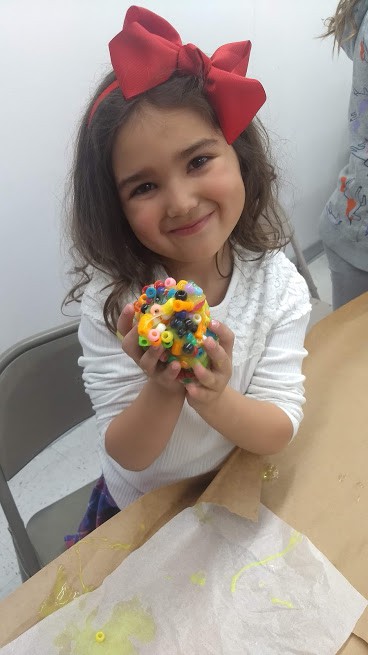 Change Up Your Park Play– One of the parks near us is all about climbing, while another has a zipline. Both parks are difficult to do with a toddler in tow, so we save trips for these parks for special occasions. Sometimes, our dates will see us climbing and playing at the park together (without a little brother to look after, too).
Board Games- Our kids LOVE to play games, but little brothers and sisters often get in the way. While the littles are asleep, let your child choose their favorite game and spend some quality time playing together.
*******
You don't have to have extravagant plans or a wallet full of cash to enjoy some one on one time with your favorite little lady (or gentleman). Brainstorm a list of cheap mother daughter date ideas with your child and come up with some fun things to do together the next time you get a chance- you'll both be glad you did.
Looking for more fun ways to spend time with your kids? Check out these posts next-