When Lila was a tiny baby, she was not about that puree life. She turned up her nose at pureed veggies, scoffed at baby cereal, and just forget about anything mushy. No, that little girl wanted FOOD. We turned to Baby Led Weaning, and found that she ate MUCH better. Shredded chicken, cheerios, diced fruits, pieces of cheese- she gobbled it up with abandon. But it was still such a struggle to eat her to get vegetables, and getting her to eat enough iron was nearly impossible. I searched and searched for recipes to suit her taste, and finally found the winner in these veggie muffins. This easy recipe has all of the good stuff- whole grains in, fruits, veggies, and even protein- with (less) of the "bad stuff." As a bonus, they freeze wonderfully and can be made in a mini-muffin pan (baby sized baby muffins!!!), so that you can give your toddler what they need, even with their ever-changing appetites.
The other upside is that this yummy toddler muffin recipe is a great way to use up pureed fruits, vegetables, and cereals that you Baby Led Weaning leaves behind. Finding a recipe for baby cereal muffins that uses up leftover purees is such a relief. It's a healthy breakfast idea for babies, and offers well-rounded nutrition in the process. Break it into small pieces if needed, or just let your little one nibble at it in their own way. Always supervise little ones while practicing baby-led weaning, and then sit back and watch as their appetites and tastes expand on their own.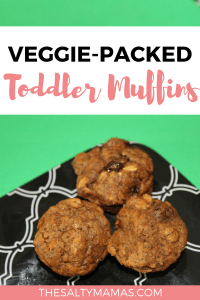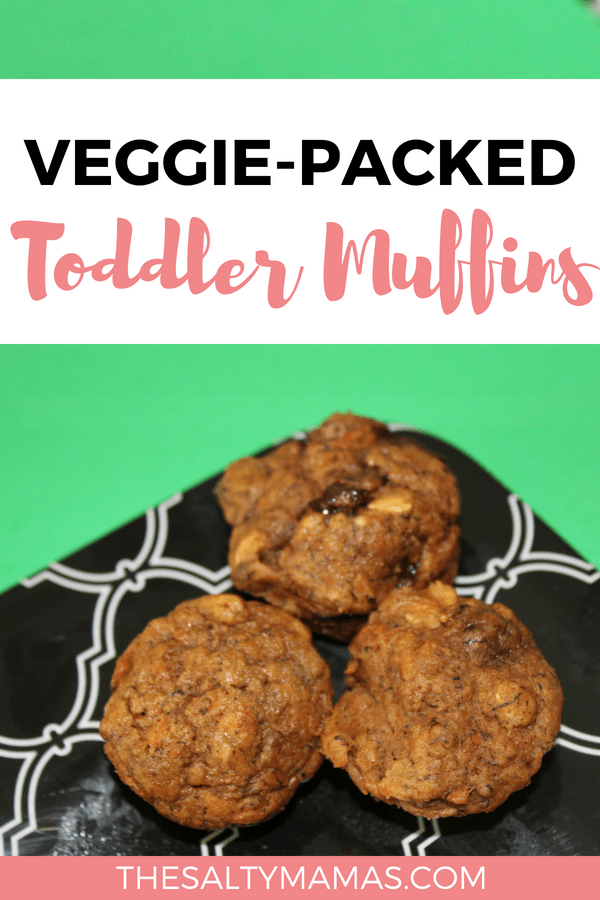 Note: We have tried a few different substitutions to eliminate brown sugar from this recipe, but none of them had the result we were looking for. So we decided to stick with a bit of sugar for the sake of keeping these baby muffins appealing to little ones. If you have toddlers over the age of one, two tablespoons of honey may be the closest substitute we can recommend.
Also Note: We only tried to lower the sugar content so we wouldn't feel as guilty about the three cupcakes the kid would be eating later. Enjoy!
---
Ingredients:
1/2 cup unsweetened applesauce (homemade or store-bought)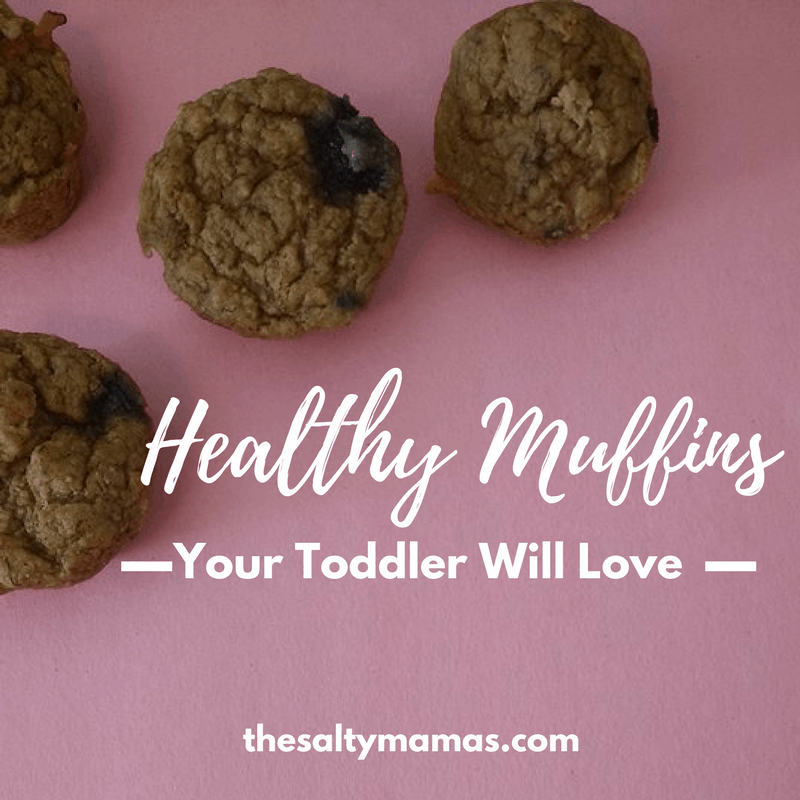 1/2 cup brown sugar, or to taste
2 large bananas, mashed
4.5 ounces squash baby food (homemade or store-bought)
2 carrots, grated
2 eggs, beaten
1 cup whole wheat flour
1/4 cup baby cereal (oatmeal or multigrain)
1/4 cup old fashioned oats
1 teaspoon baking soda
1 teaspoon pumpkin pie spice
1/2 teaspoon salt
Optional: 1/2 Cup Blueberries (fresh, or frozen blueberries that have been thawed and drained) or 1/2 Cup Chocolate Chips
---
Preheat your oven to 375 degrees.
In a medium bowl, mix together the applesauce and brown sugar until creamy. Mix in your bananas, squash, carrots, and eggs. In a separate bowl, mix together your dry ingredients- the flour, baby cereal, oats, baking soda, pumpkin pie spice, and salt. Mix slowly into your wet ingredients until just mixed. Do not over-stir!
Mix in blueberries or chocolate chips, if desired.
Grease a mini-muffin or standard muffin pan (will make about 30 mini muffins or 15 regular). You might be tempted to use cupcake liners, but we advise against it. These super-moist muffins might just stick to the paper!
Pop your muffins into the oven! Mini-muffins will cook for about 15 minutes, and standard muffins will take about twenty minutes. Your muffins will be done when a toothpick inserted into the muffin comes out clean.
Allow the muffins to cool for about ten minutes, and then remove from pan. If they are giving you trouble, slide a knife around the edges of each muffin before removing. Allow to cool completely, and then serve or freeze by stacking in a single layer in a gallon-size Ziploc freezer bag.
---
So if your looking for healthy breakfast ideas for toddlers or babies, go ahead and give these healthy baby muffins a try. Let us know how they turn out, and happy snacking!
A version of this recipe was originally published by Lori on allrecipes.com. The original version of the recipe can be seen here.