As a preschool art teacher, I have to say that I strongly favor process-based art for kids. The research all shows that the true benefit of art for kids comes from the process of making something- mixing colors, experimenting with lines and swirls, and getting hands-on experience with creative expression. Your average Valentine's Day art projects, with their prescribed colors and shapes and outcomes, are typically not in line with process-based activities.
But.
I'm also a mother. I want some art for my dang refrigerator, gosh darn it.
So I've created this fun, process based art activity that will end with a product that you can display.  By limiting the colors you present the kids with (pink, purple, and red for example), you can ensure that the project stays on theme- and the kids will be none the wiser. (Or feel free to go rogue here- this project can be accomplished with any colors and any shape of paper- including a plain old rectangle.)
To Get Started…
First choose a shallow pan. A pie pan will work perfectly. Fill the pan with shaving cream. (The kids looooove to do this part themselves.) Smooth it out a little.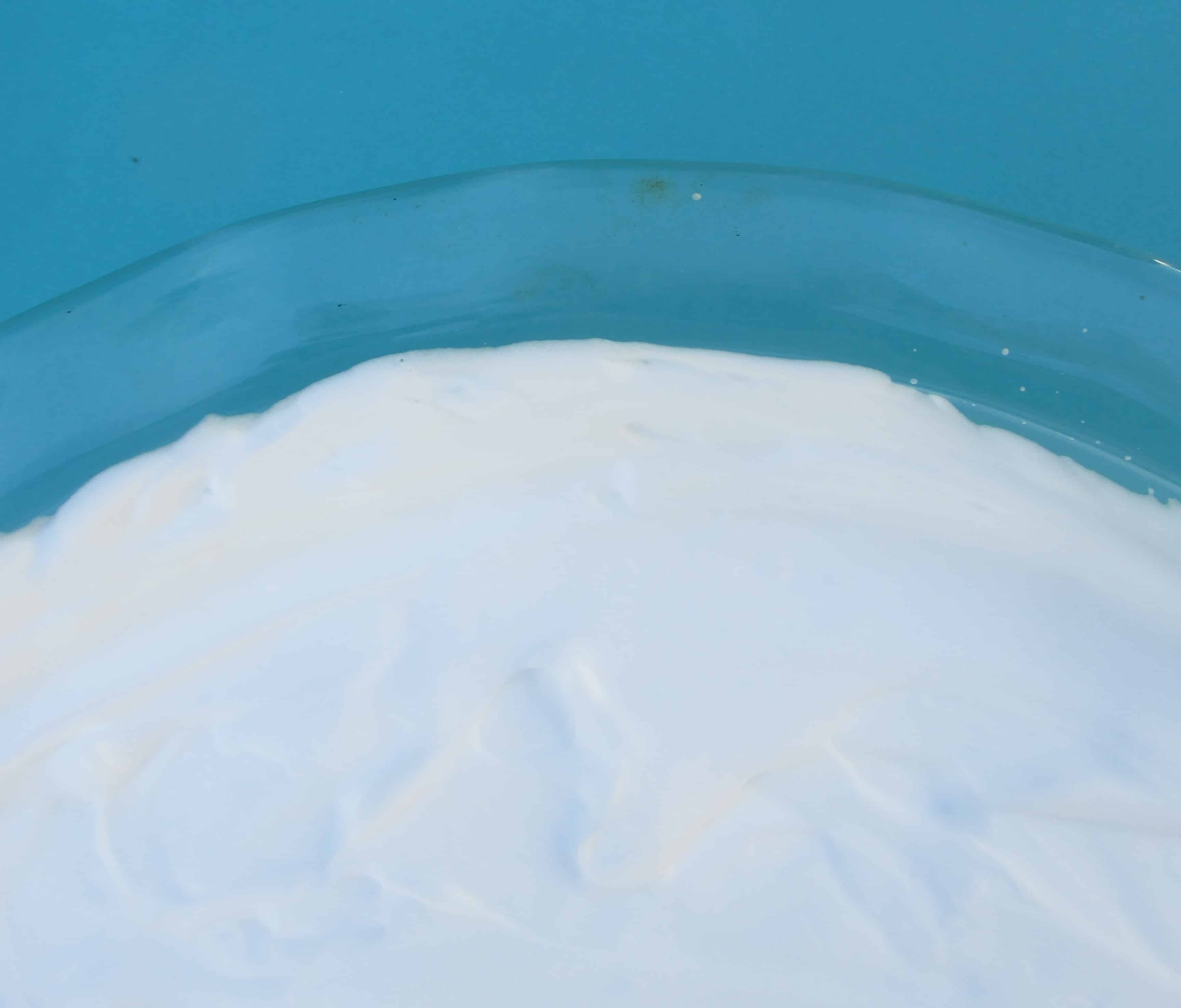 Add a few drops of food coloring or washable paint.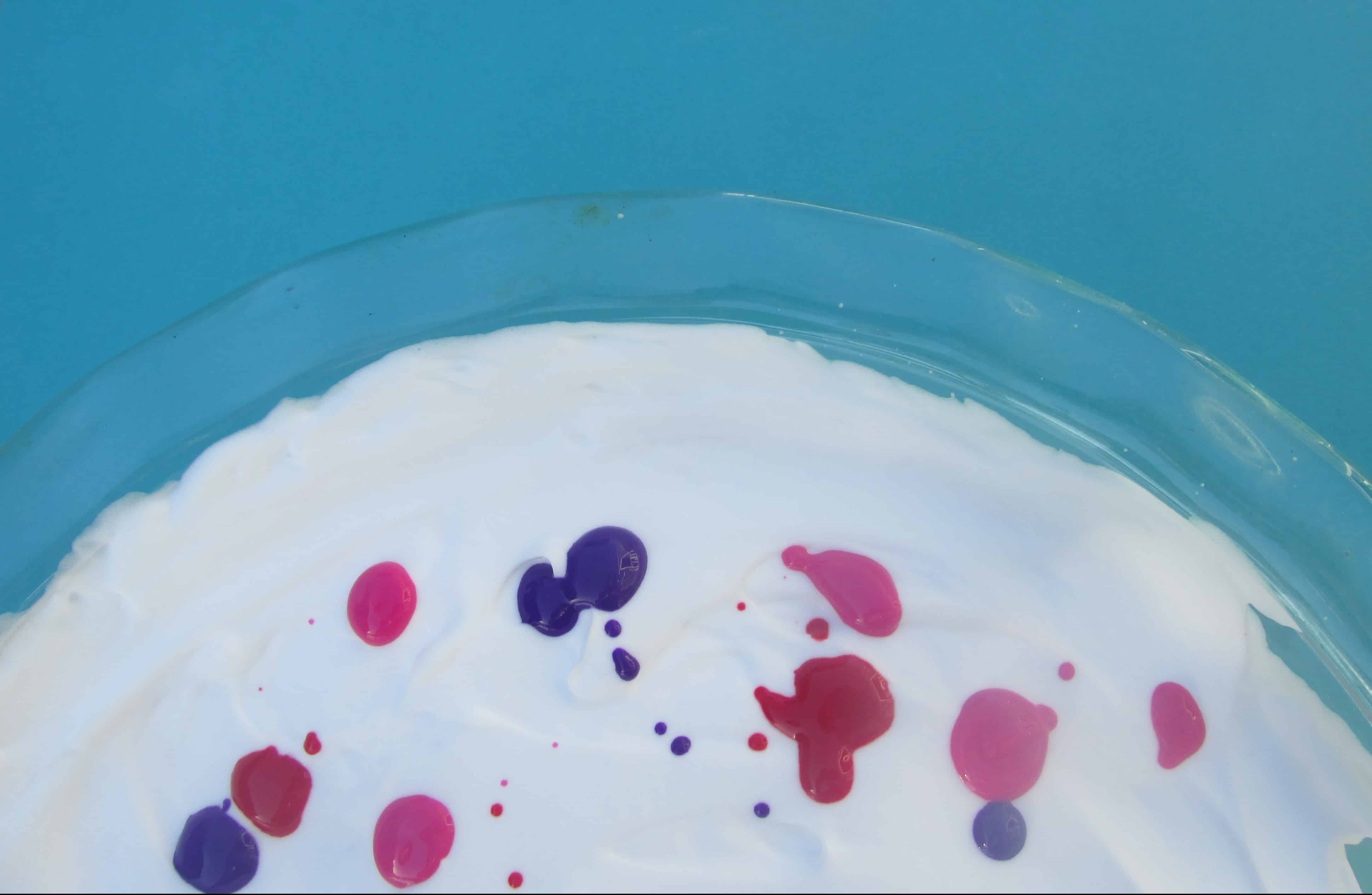 Swirl the colors up using a skewer, chopstick, or the like.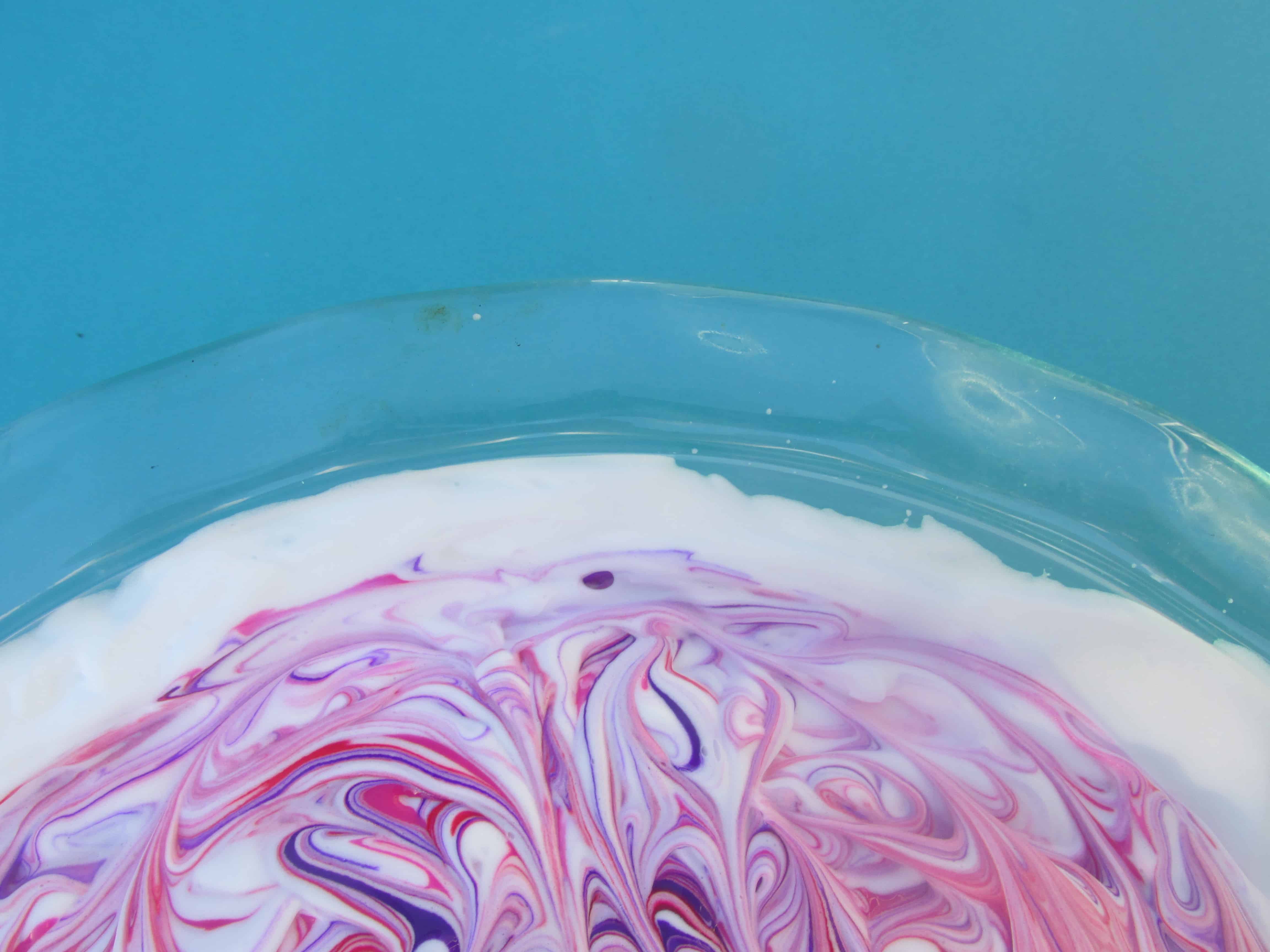 Cut a heart shape out of cardstock or watercolor paper.  Lay the paper on top of the marble shaving cream. Let it set for a half minute or so.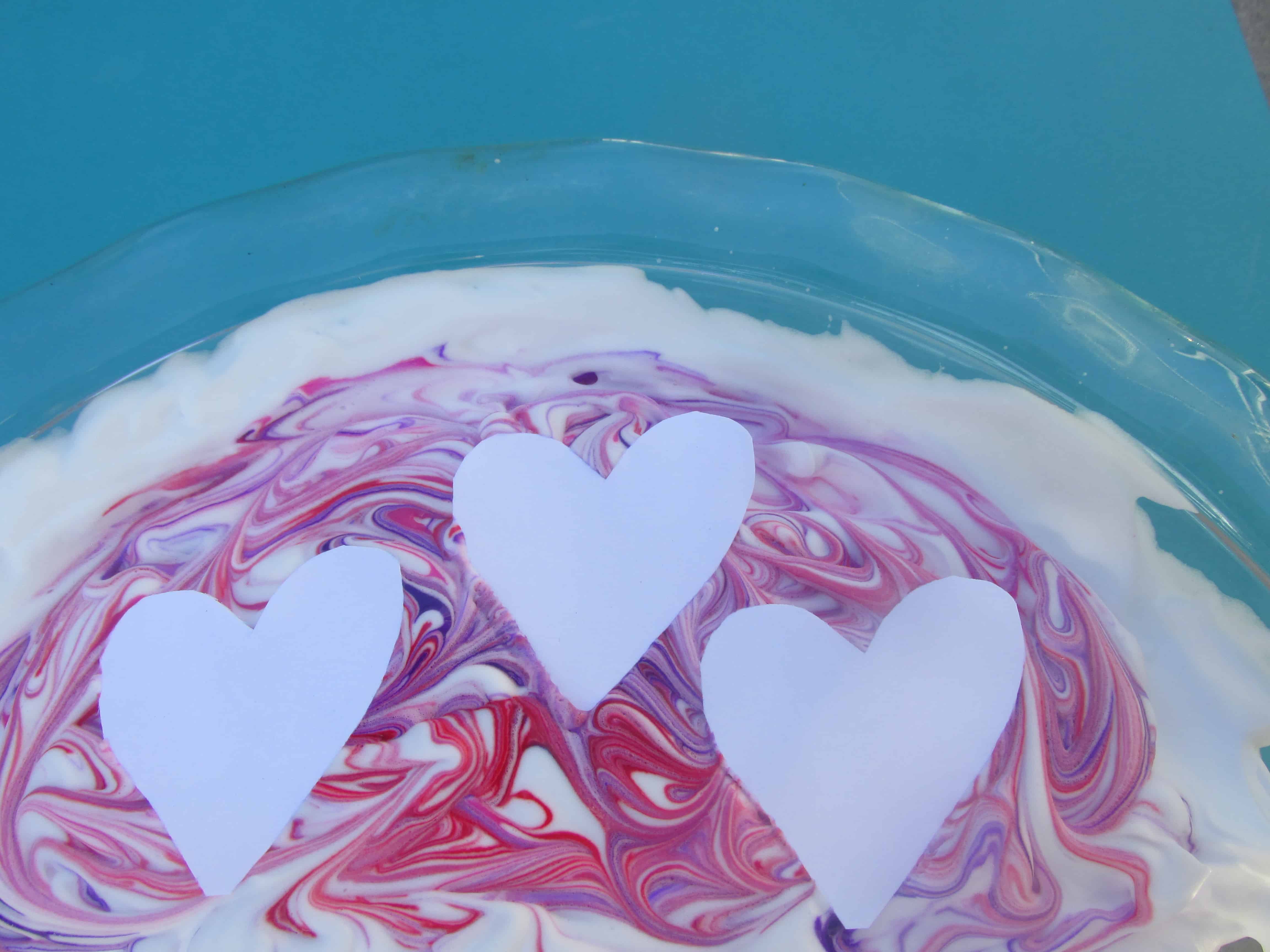 Lift up gently. Using a flat object- like a ruler, or the chopstick you used earlier- scrape the shaving cream off of the paper in a long, smooth line (or as close to it as you can manage).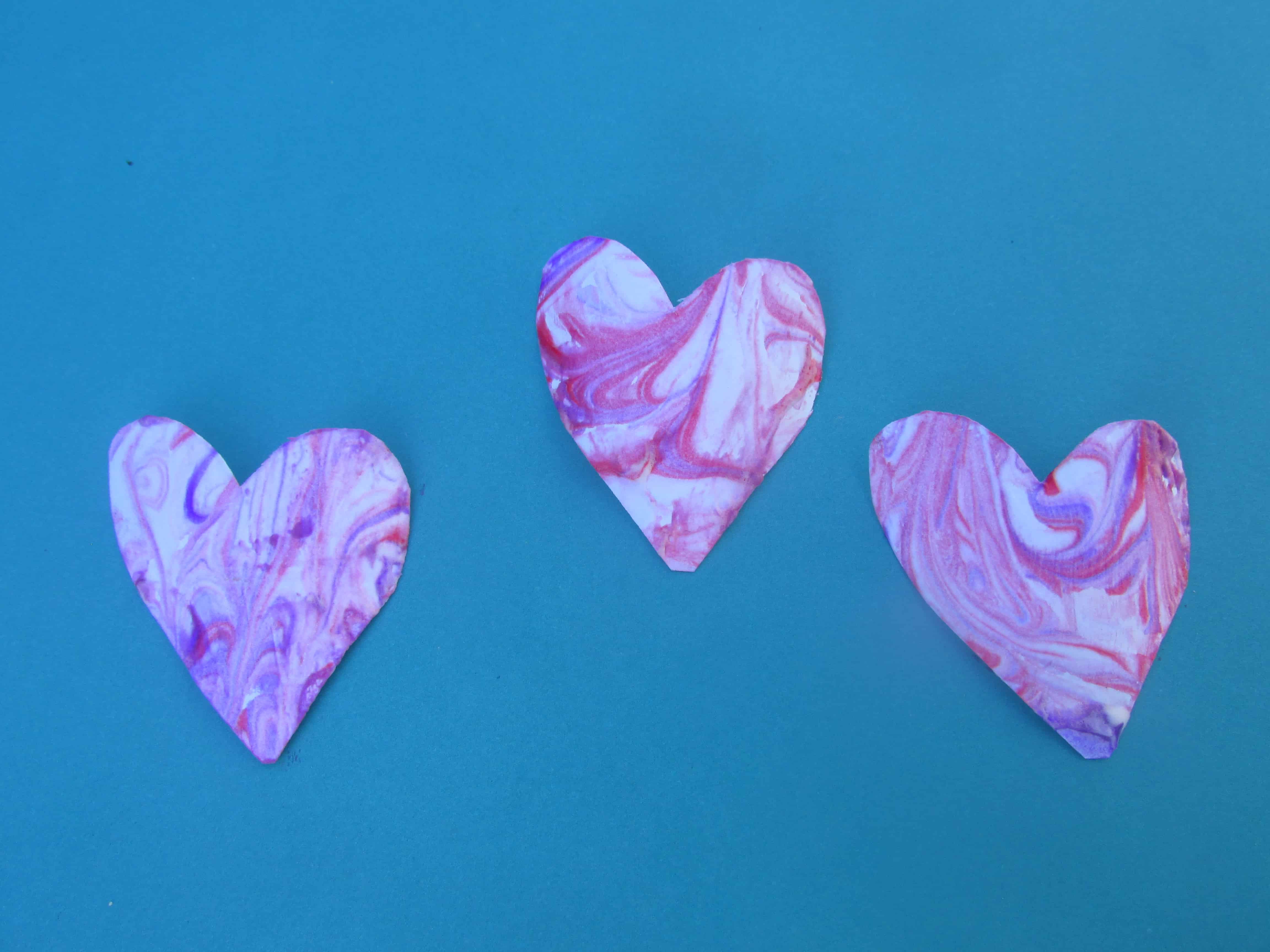 Allow them to dry, and you're done!
Experiment with different sizes of hearts, colors, and types of paper to allow your kids to use their creativity to the maximum.  You could also provide paintbrushes to give them the option to paint directly on their paper if they choose to. The variations are endless, and the end results? A Valentine's Day art project that is truly priceless.
Happy Valentines Day!