We know, we know. Sensory bins are SO GOOD for kids. But sometimes getting them set up feels overwhelming. It's why we created this list of no prep sensory bin fillers for kids, so they'll get to start playing sooner!
My son is a sensory seeker. That means he wants LOTS of sensory input, pretty much ALL of the time.
We spend hours outside, at the park, and using his body in big ways. But we can't be on the go all the time, so we needed a new solution for sensory experiences at home.
Sensory bins are definitely the easiest way to meet this need. There are tons of adorable ideas on Pinterest (we've even come up with a few cute ideas on our own), but I don't always have time to be all EXTRA about it.
So we started keeping it simple. This list of no prep sensory bin fillers for kids is an easy way to meet their needs, while getting you into play sooner (with less work for you!)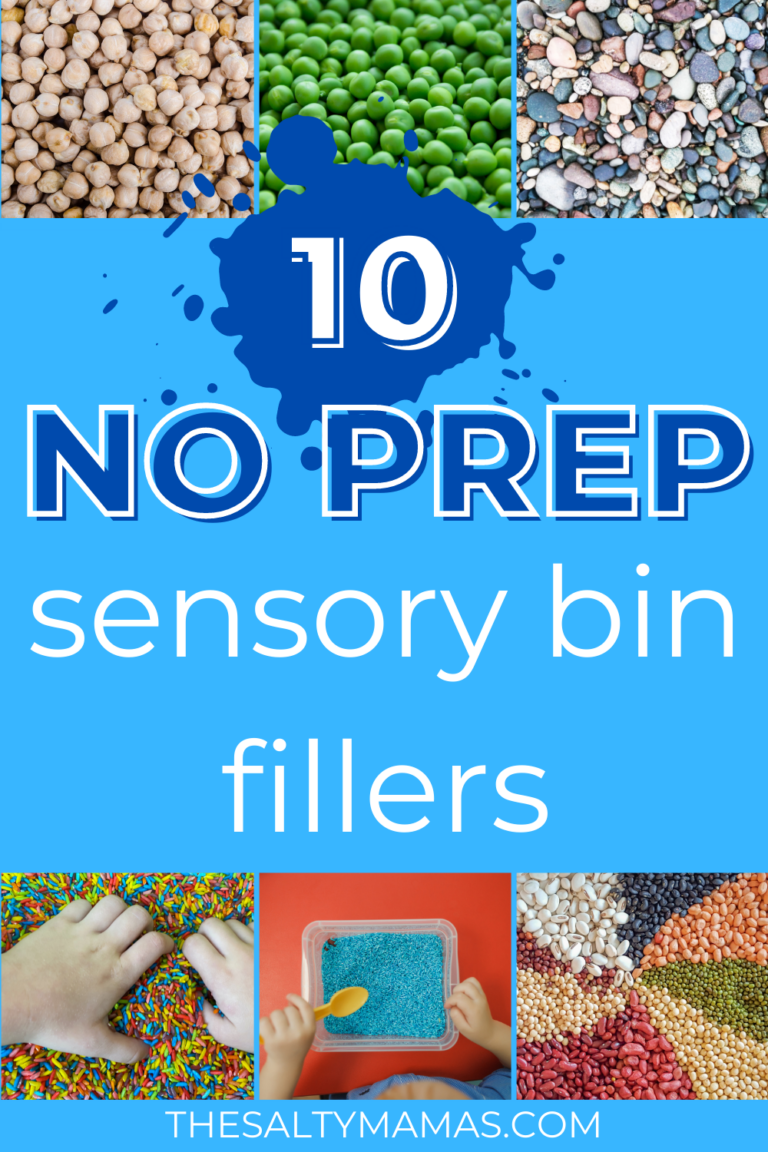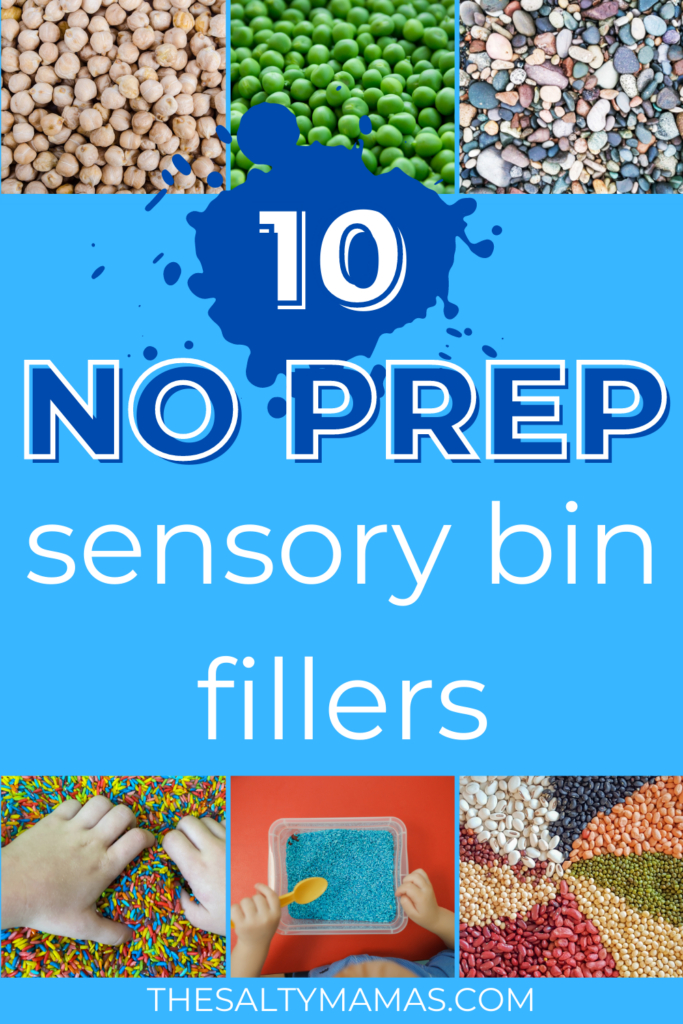 This post contains affiliate links. As Amazon Associates, we may earn from qualifying purchases. You can read more at our disclosures page. Thanks!
Why are sensory bins so good for kids?
It's kind of ridiculous just how good sensory bins are for kids. You might see it as playing (or, if we're being honest, just kids making a mess). But there are SO many developmental benefits for kiddos.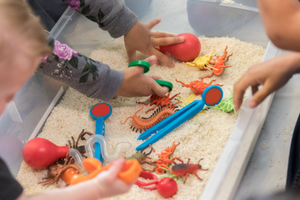 Sensory bins provide a lot of benefits for kids. Here are some ways that this sensory bins could benefit your kiddos:
The Trick to Easy Sensory Bin Fillers for Kids
The best way to find no-prep sensory bin fillers is to simply look around your house. Your pantry, bathroom cabinet, or even your backyard has SO many opportunities to keep your kids engaged.
Keep in mind- pretty much anything can be a sensory bin filler! Water, rocks, grass- it doesn't have to be complicated to be good for kids!
Tools to Add to Sensory Bins
The trick for keeping kids engaged in sensory bins? Using fun new tools (and changing them out often!) is the best way to keep kids interested and learning.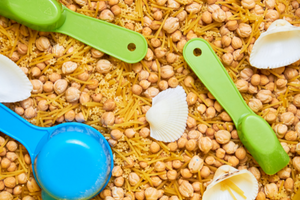 Here are some ideas for tools to add to your sensory bins:
No Prep Sensory Bin Fillers for Kids:
Shredded Paper
Grab a few bags of shredded paper from the dollar store and stick them in your bin, maybe with some animal figurines.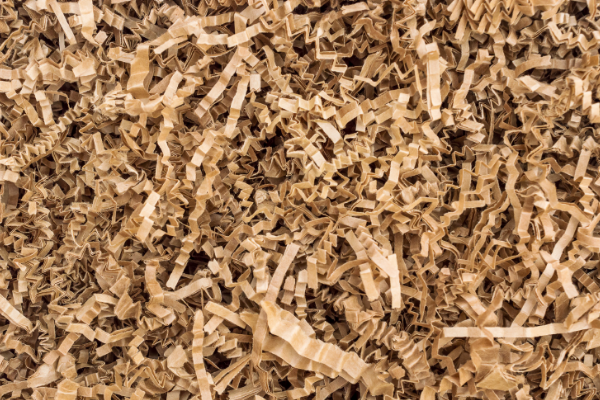 Green can be grass, blue can be water, and brown can be dirt (think farms or the like).
Corn Kernels
I'm gonna warn you- these bad boys bounce. Make sure to go over the sensory bin rules first!!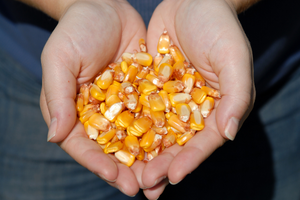 BUT. The scoop/pour/filling capability is ENDLESS. It is a cheap sensory bin filler, easy to get a hold of, and since you just open a bag and pour? It's the easiest to set up.
Dried Beans
Similar to corn kernals, but with less mess! Dried beans come in a variety of colors (black for roads, white for clouds, brown for dirt) and have endless potential.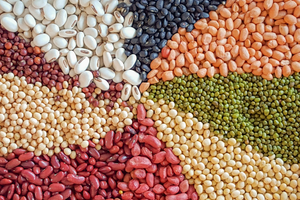 Grab a few bags at the grocery store, pour them into a bin, and you're ready! We love to pair these with our mini construction trucks. Total hit!
Rice
Again, watch out- there's decent scatter potential here. But rice is just SO fun to run your fingers through. It's great for scooping and pouring, and figures or toys move through it easily.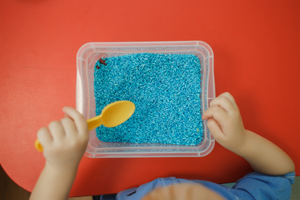 If you have a kiddo that struggles with utensils, dried rice is a fantastic way to practice using a spoon, too!
Rocks/Gravel
Grab a bag at the dollar store, or scoop some up outside. Kids LOVE when you add "real" materials to their sensory bin.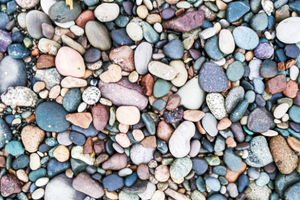 These are great with construction toys, small world play, and sorting (by size, color, etc).
Water
It really doesn't get easier than this! Fill a sensory bin with water, throw in some tools or toys, and let the kids go!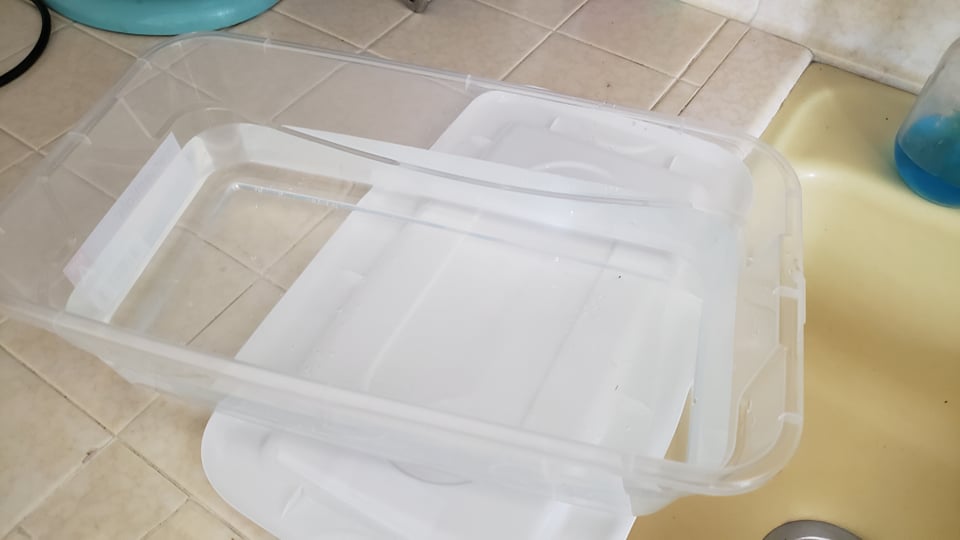 We like to make a lemonade sensory bin for some dramatic play, or give the kids syringes and eye droppers to let them explore.
Shaving Cream
Get ready for mess! This one is best done is a bathtub, so you can rinse everything done.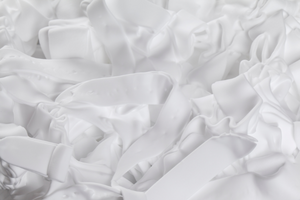 BUT shaving cream is excellent for hide-and-seek play with plastic figurines, or to represent water or clouds.
Flour
We played with flour as part of Busy Toddler's Playing Preschool unit on Bread. It was suprisingly fun, and not nearly as messy as I'd have thought!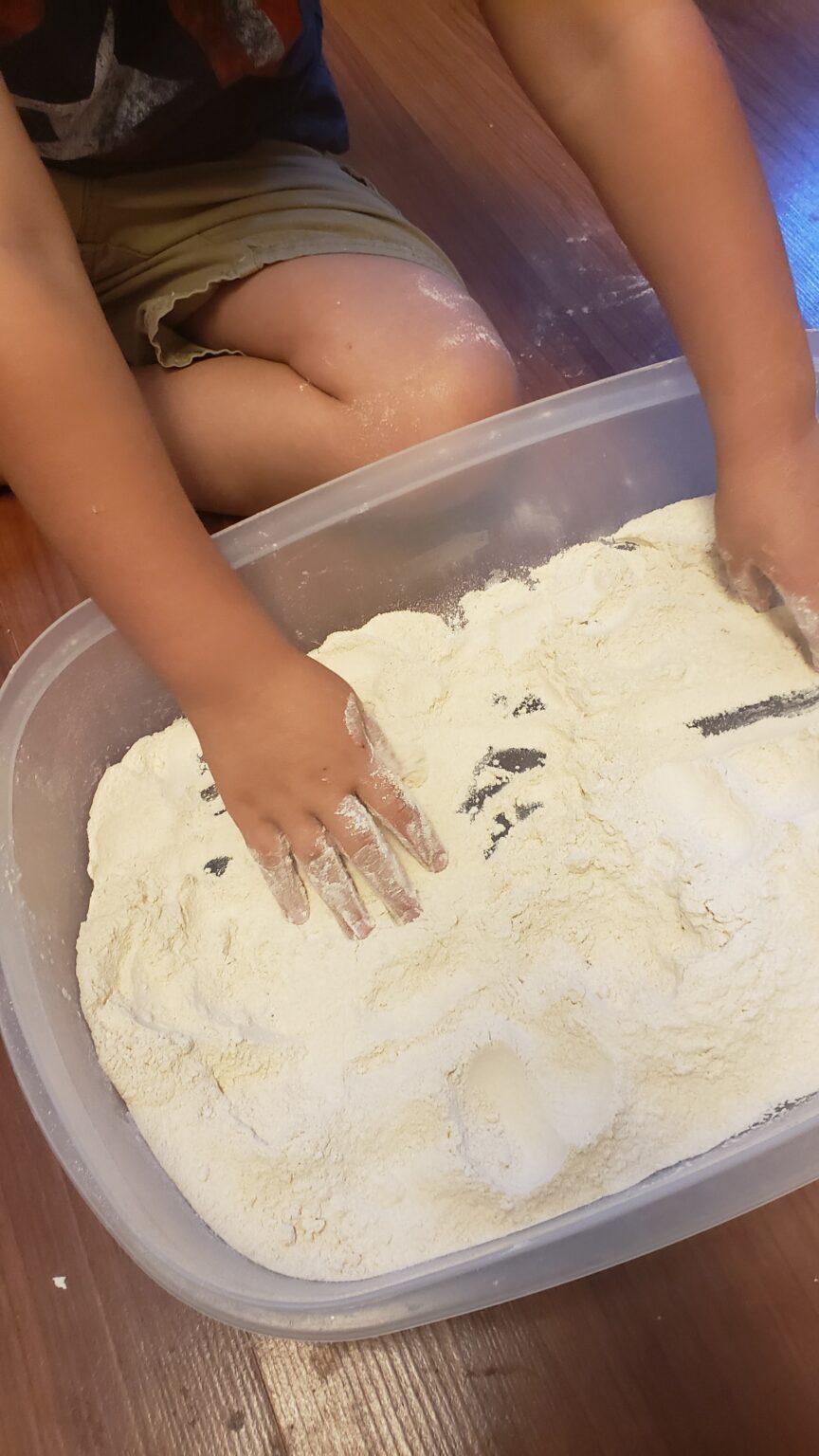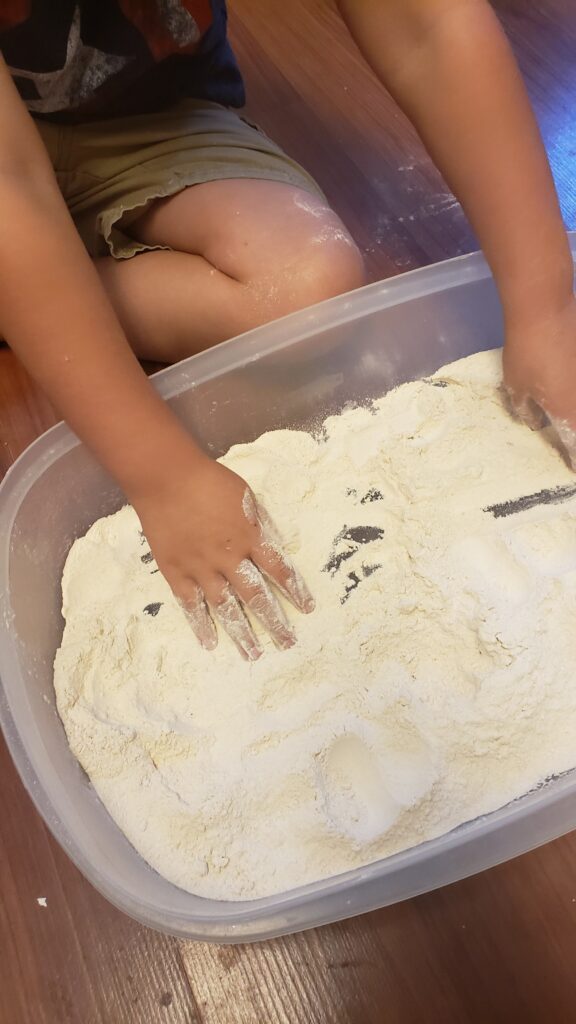 Flour has such a unique consistency, and scoops and pours differently than other materials. My son couldn't believe I was letting him play with it, so I definitely got fun mom credit for this one!
Peas
Yep, you heard me! Grab a few bags of frozen peas, and let little ones scoop, pour, and play.
This is a great one for little ones who put things in their mouths (thaw first if necessary!) and gives lots of chances to scoop and pour.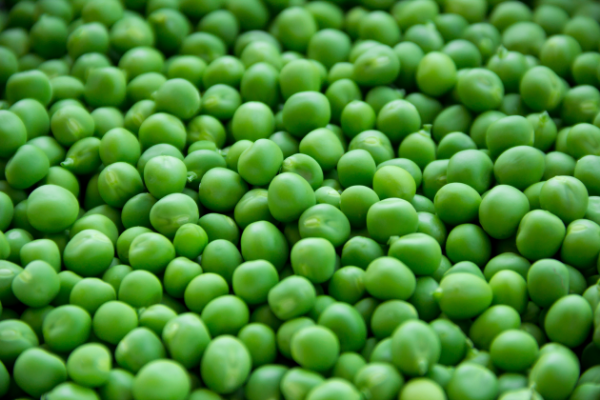 It also gives experience with different temperatures, and gives kids a non-threatening way to interact with veggies.
Dried Chickpeas
These are slightly more expensive, as far as sensory bin fillers go, but their shape is so unique that kids love them.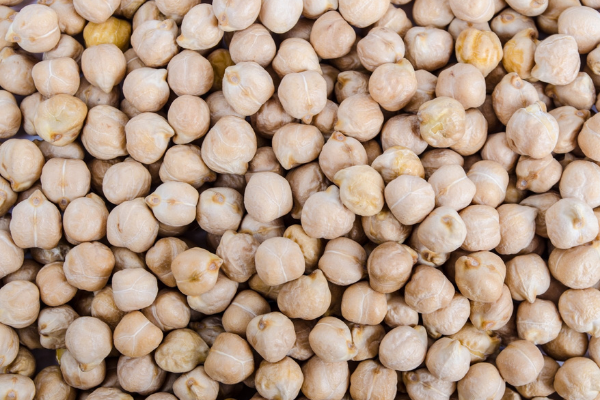 We like to pair these with empty recyclable containers, and challenge kids to see how many scoops it takes to fill them up.
Take it Up a Notch with Sensory Bin Filler Recipes
Playdough
Make a batch or two of playdough! Get kids in on the mixing and pouring with our homemade playdough recipe.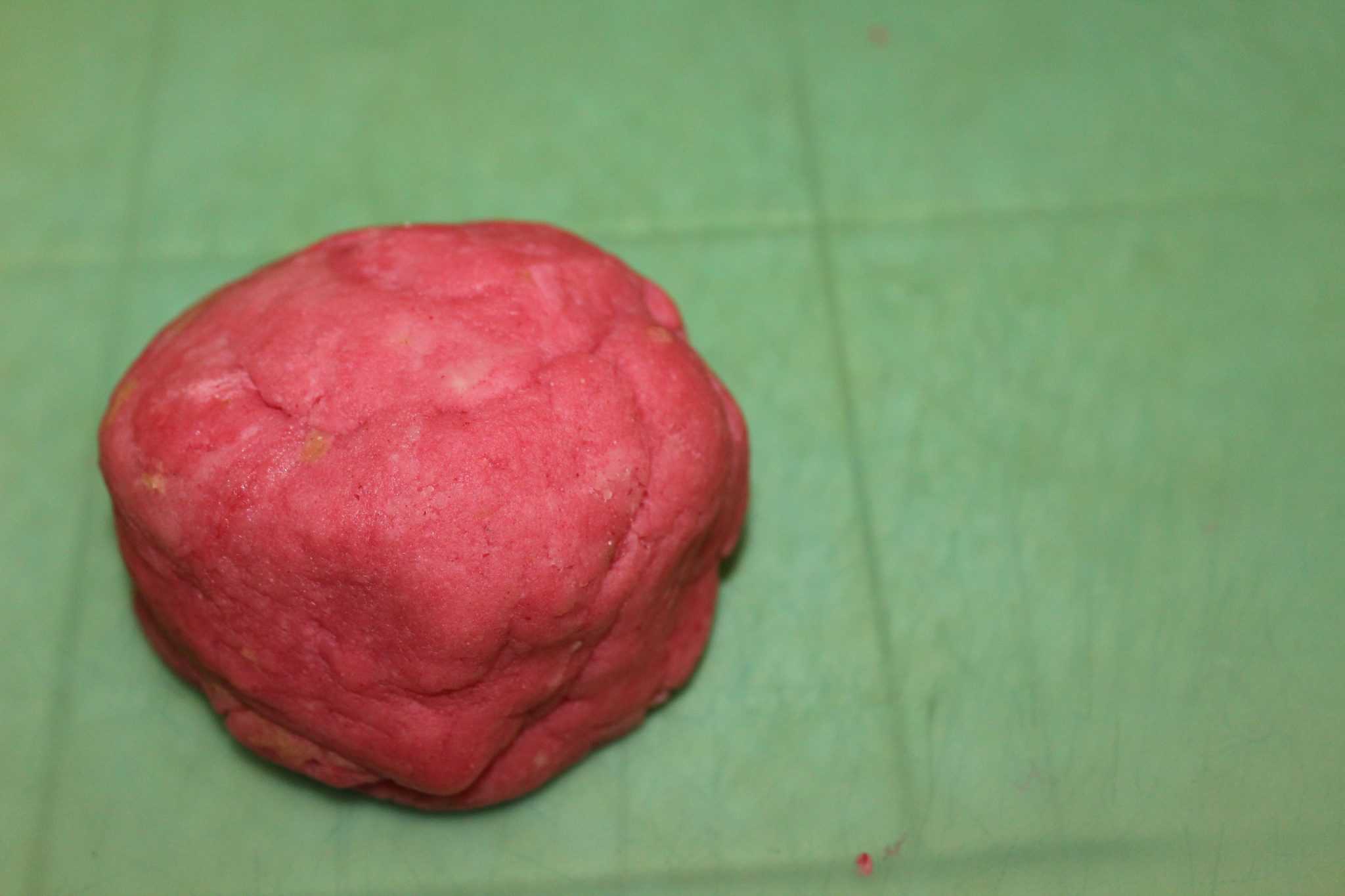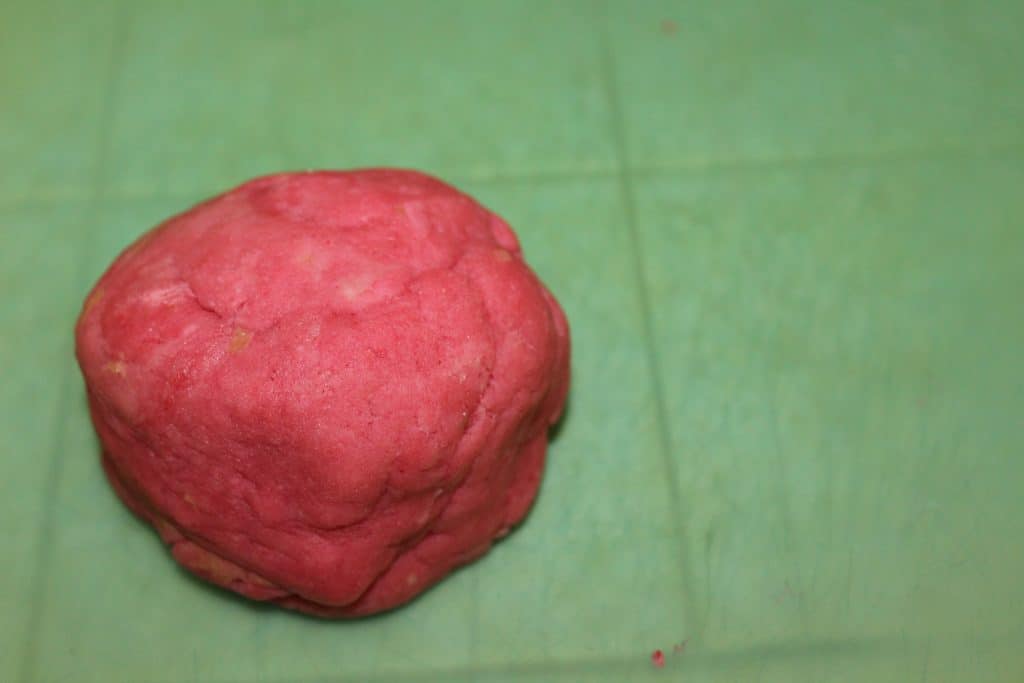 You can also experiment with different scents and colors, depending on your child's interests or the season. We use seasonal smells and colors for our holiday playdough recipes, and they're all just as easy as whipping up a regular batch.
Slime
You feeling brave? Try this no-fail fluffy slime recipe for kids. It's super fun, but is best used alone or with playdough tools.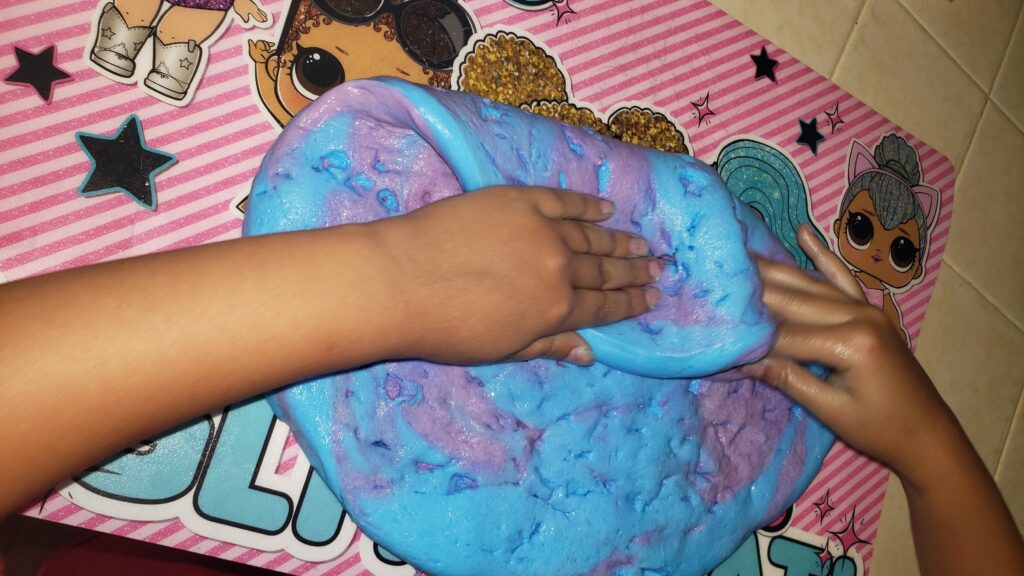 Rainbow Dyed Rice
Want to take your rice bin up a notch? With just a few drops of food coloring and some rubbing alcohol, you can dye your rice any color you'd like.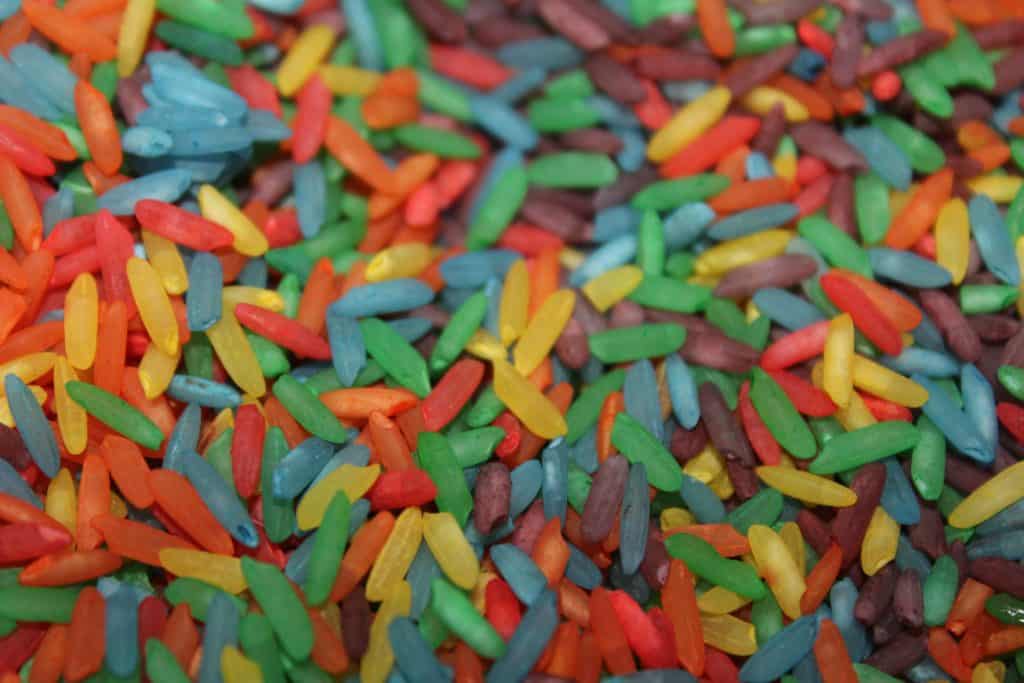 Grab our rainbow dyed rice recipe here!
Dyed Beans or Chickpeas
Turn those dried beans or chickpeas into something a little fancier with our dyed chickpeas recipe.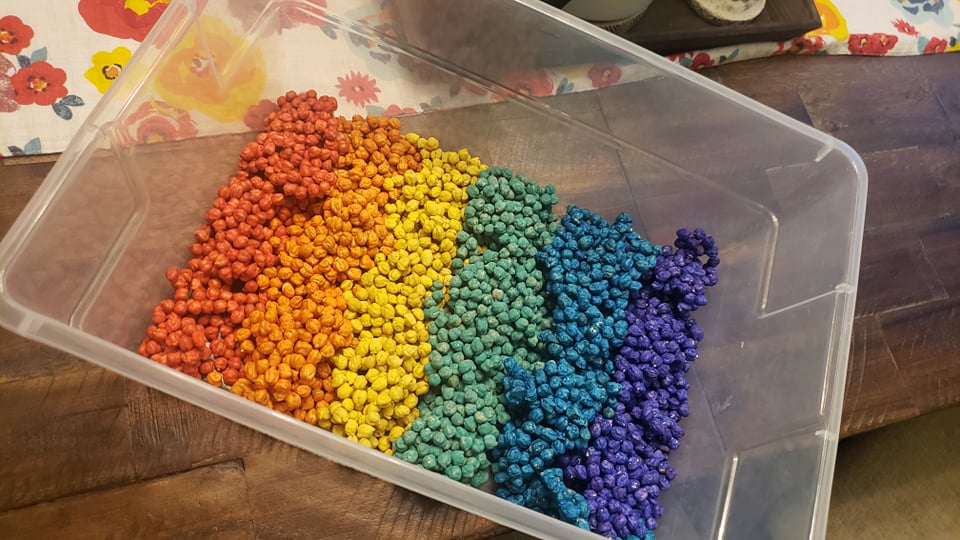 You can dye the beans green to be grass, black for Halloween, or rainbow just for fun!
Oobleck
Easy peasy Oobleck? Yes please!
Just mix two cups of cornstarch with one cup of water. The result is a not-liquid/not-solid concoction that will blow kids' minds!
Cloud Dough
This two ingredient lavender playdough recipe smells SO yummy and is so darn soft!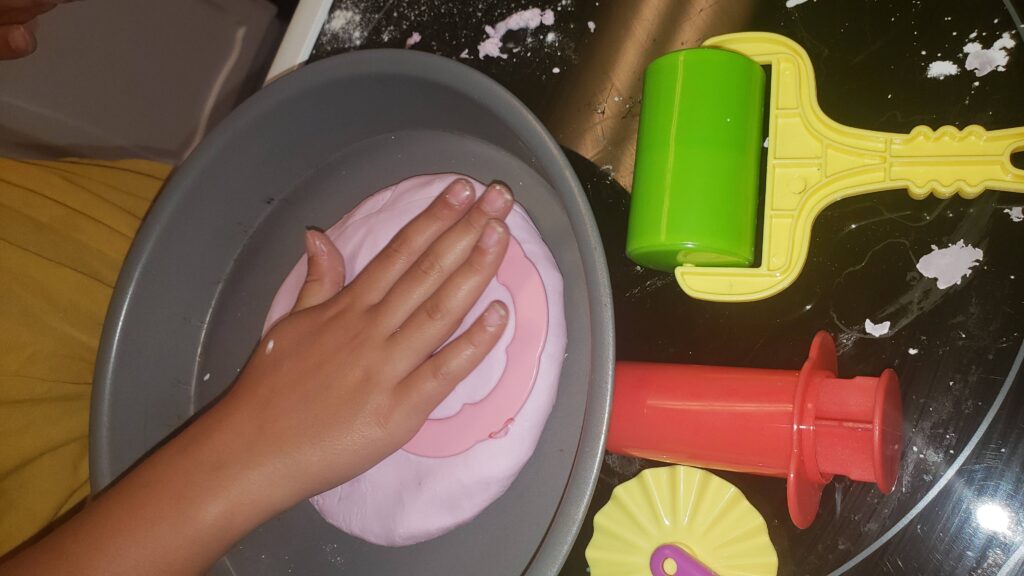 Mix together baby lotion and cornstarch for a fun new playdough recipe that behaves just a little differently than regular playdough (and is a lot easier to make!)
Premade Sensory Bins
Don't want to deal with figuring out sensory bins all on your own? NO STRESS. You're still a great mom, even if sensory bins aren't your thing.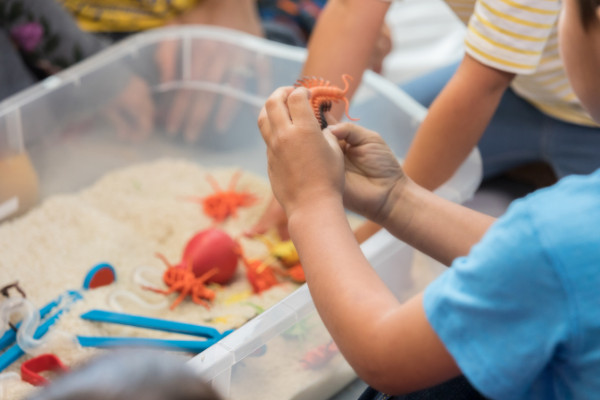 If you do want to try sensory bins but want to hit the "easy button," check out these premade sensory bins that you can find on Amazon:
---
So there you have it! With not much fuss (but, to be fair, with a little mess) you'll spend WAY less time prepping sensory bins, and more time enjoying them.
Any other no prep sensory bin fillers we missed? Tell us in the comments- we'd love to add them to the list!
Looking for more sensory fun? Head here next-