This post contains affiliate links. You can read more about our policies at our Legal page. Thank you!
Valentine's is just around the corner, and we're gonna be honest…we're just not as into it as we were pre-kids.  Nowadays it's more about cutesy crafts and heart-shaped snacks, and honestly? We're mostly fine with that- but everyone once in a while we want to kick up the romance, too.  So this week we've got a few tips for your sweet, kid-friendly Valentine's day- but we've also got a few ways to take it up a notch (if you're into that kind of thing).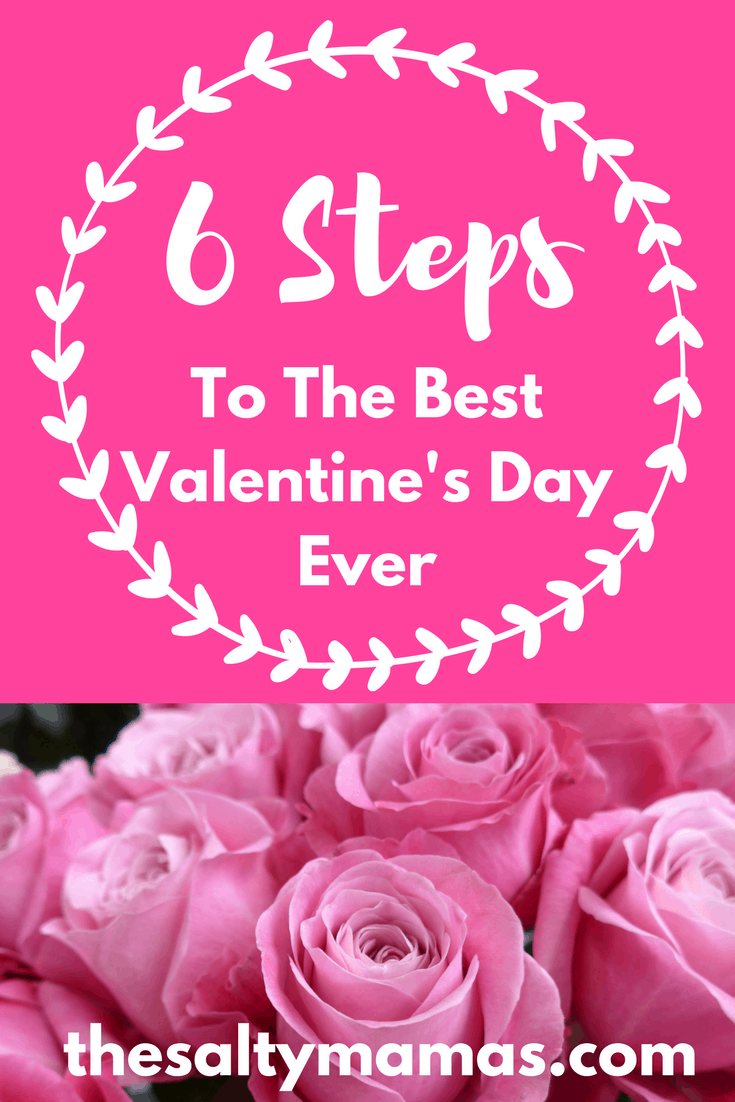 1. When Jaymi was younger, a local pizza place would sell heart-shaped pizzas as part of their VDay celebrations. She no longer lives close enough to run in and grab one, so now she makes heart-shaped pizzas with her kids every year. Sometimes it's just shaping pre-made dough into a heart, and sometimes it's cutting English muffins with cookie cutters and layering on the toppings. Either way, it's a fun and very simple tradition to start with the kiddos.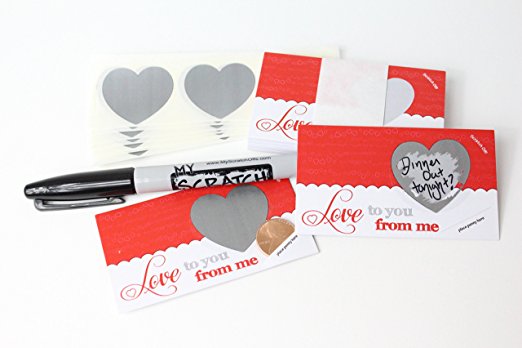 2. These DIY Love Coupons are perfect because they are 100% customizable for you and your partner.  They can go from practical (Good for One Extra Morning of Sleeping In) to Saucy (fill in your own blanks here mamas 😉 ). Plus the kit comes with enough that you can give some to your kids (Stay Up Late, Choose the Restaurant, etc) or for your main squeeze…but PLEASE don't mix up the two!
3. Lila's very favorite cookies are these easy Funfetti Sugar Cookies from Sally's Baking Addiction. They are soft, fluffy, and SCRUMPTIOUS. For a Valentine's Day Twist, use only pink and red sprinkles, which you can purchase here.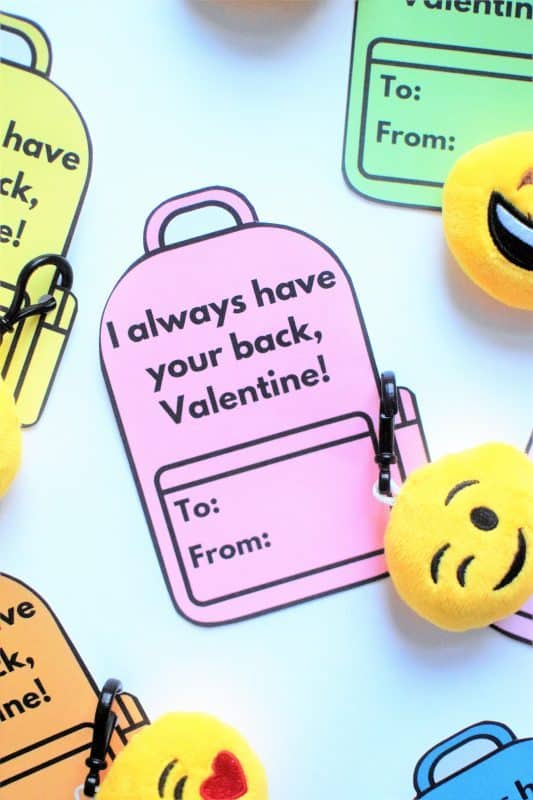 4. Paper Heart Family created these awesome Emoji Keychain Printable Valentine's. They are a candy-free, super creative option for Valentine's that stand out from the rest, and the best part is that they aren't super expensive or tricky to create.
5. Show of hands- who wants to drag their toddler into a lingerie store to try on some skimpy outfits? Anyone? Yeah? NO.  So here's a little romance hack- you can actually buy adorable lingerie on Amazon. We're not even kidding.  You should check it out- the reviews are actually really good!
6. As you may know, we are very partial to the Daddies, and we love them every day in (almost) every way. Even though they drive us nuts sometimes (like this time. And this one. Or that one time.) But at the end of the day? DANG are we glad they are ours.
Happy Valentine's Day from The Salty Mamas!